Update 12 October 2022: The Waiting List is going to be over here because the play store has approved the Truth Social to download on Android Devices. In August 2022 the app was banned by Play Store Download on Android Devices. But Now We can make it done and Download it to our Android Device.
Update 7th May –According to The Daily Beast, Trump told reporters and attendees at the recent Conservative Political Action Conference that the rollout is still happening and that people are "enjoying the product… we're getting a voice." Following The Daily Beast's scoop and revelations by Politico, The New York Post, and others concerning the site's paucity of submissions — including by Trump himself – Truth Social emailed a "waitlist update" to "truth sayers" who had yet to check-in.
Update April 27, 2022 – Truth Social CEO & ex-Congressmen Devin Nunes stated that the waitlist on the Truth Social app means you are being verified and that's why the accounts are not getting instantly approved. On 26th April 100,000 people got their accounts approved. President Donald Trump as of 27th April 2022 has 1.81 Million followers.
Update April 24, 2022 – Truth Social Announced on 22 April 2022 that their servers have been shifted to Rumble Cloud. Due to this users who are still on the waitlist can expect their approval anytime soon on TruthSocial.com.
Truthsocial was launched on 21st February 2022, and many people are still on the waiting list. Earlier today, our account got approved on Truth Social, and there was this effortless thing that we did to get our account approved faster. This article will guide you step by step so that you can get your truth social account approved as soon as possible.
Truth Social Waitlist: How To Get Account Approve Faster
This is a very simple and straightforward process, and it will only take 2 minutes of your time.
1. Open the TruthSocial app
2. You will get a pop saying, " Verify your account via SMS and you are one step closer."
P.S: If you are not getting this pop up then go to the App Store, and look for the truth social app, it needs an update then update it. You can also reinstall the app too.
3. All you have to do is enter your phone number, and that's it. Your account will be approved within four to five business days.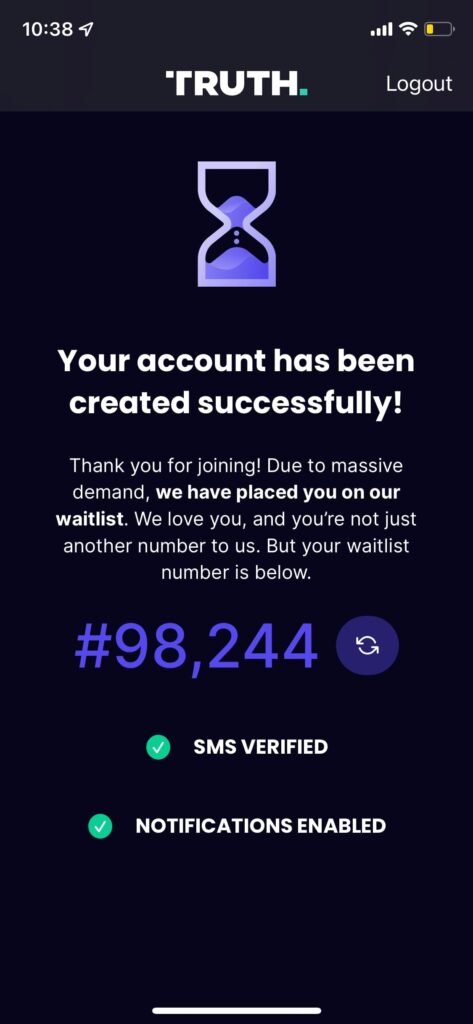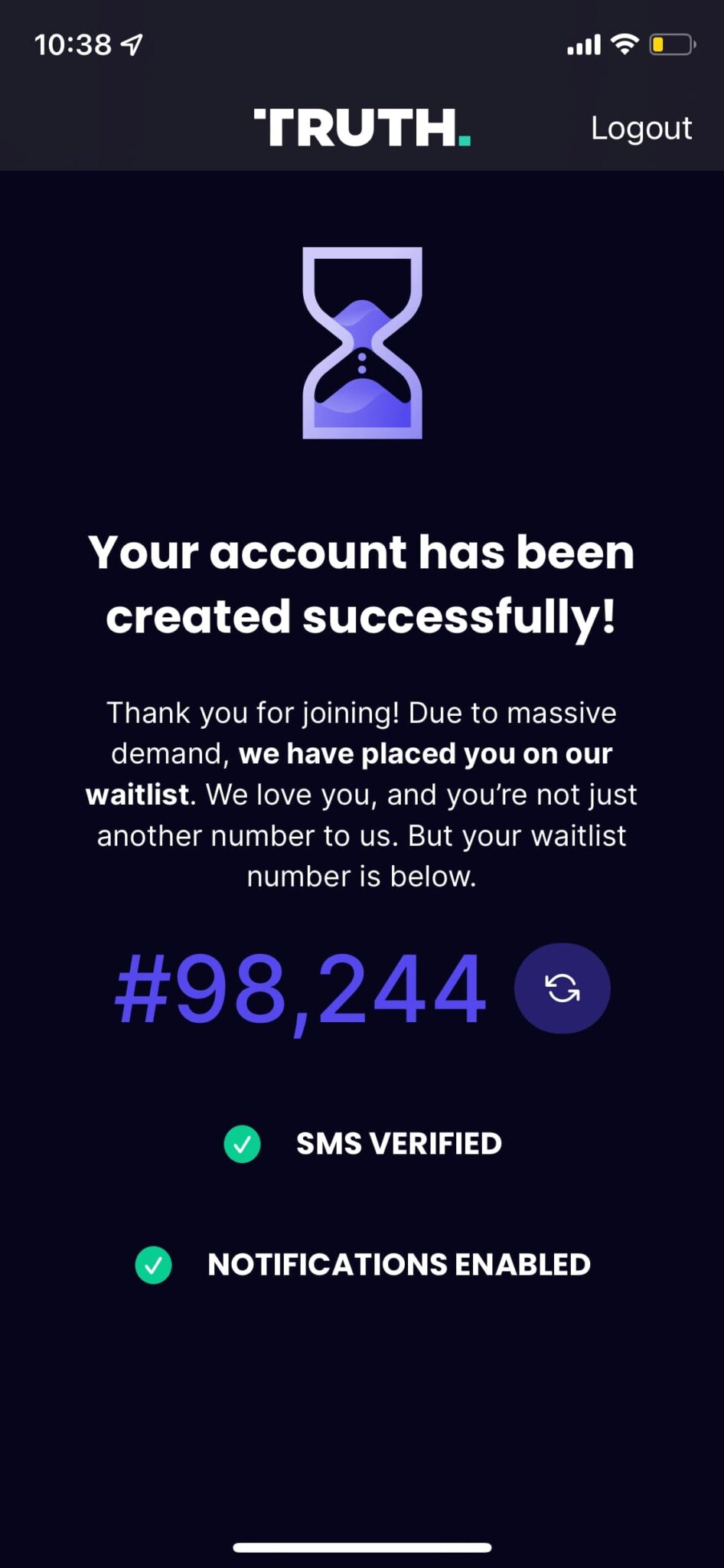 Note: At the moment, TruthSocial only accepts phone numbers from the United States. Numbers from other countries will not work.
The above method is for iOS users only. Truth Social has not been released for Android yet. You can join our World-Wire Telegram channel for updates on Truth Social: World-Wire Telegram
Truth Waiting List Time
The waiting list time for Truth Social is quite long. As a result, there is no specific time when accounts will be approved. However, the method described above will increase the chances of getting an account approved as soon as possible.
The official World Wire account on Truth Social was approved after 22 days after launch, and verifying our phone number in the first place helped us to get our account approved. So I would strongly encourage all the people who have not verified their phone number on Truth Social to do so now.
Truth Social waiting list number
If you are interested, our waiting list number was 95,102, and our account was approved on 14th March 2022. You should be able to get your truth social account approved very soon if you have verified your phone number and email address.
Truth Social Waitlist Update
At the moment, approvals on TruthSocial are moving very slowly. Between 5-8K accounts are being approved every day. World-Wire truth's social waitlist number was 95,102, and the account was approved on 14th March 2022. By calculating our waitlist number and date, you can calculate when your account will get approved.
Update 25/4/22: The problem behind Truth Social Waitlist Number
After enlisting Truth Social and being put on the waitlist, users can check the iPhone app to see if their place in line has changed. Next to the waitlist number, there is a refresh icon that looks like two arrows in a circle. Press this icon, it is considered to show an updated number for someone's place on Truth Social's waitlist.
Nevertheless, it isn't working. Even after being on the waitlist for many days, tapping that rejuvenates button may not change the waitlist at all.
A lack of communication from Truth Social hasn't made it clear.
Your place on the waitlist is likely increasing even if the app doesn't reflect that. To make sure that you are notified when you're finally off the Truth Social waitlist, you'll need to allow notification for the app.
Open the Settings app on your iPhone.
Scroll down the page and tap Truth Social.
Tap 'Notifications,' and tap the button to allow them if they aren't already.
This is how the waitlist works and how to handle it.
Update 1/5/22: Is The Truth Social App available for PC?
Many people are interested to know if the Truth Social app will be accessible on PC. Even so, this app is only available on the Appstore for iOS users. This implies that iOS users will be able to download and use the app. If you really want to download Truth Social for PC, however, here are some pointers to get you started. It's also important to note that an emulator will be required. There are a few simulators to choose from, but we'll concentrate on iPadian simulators. With this simulator, you can get most of the apps.
What did Devin Nunes have to say about the new version?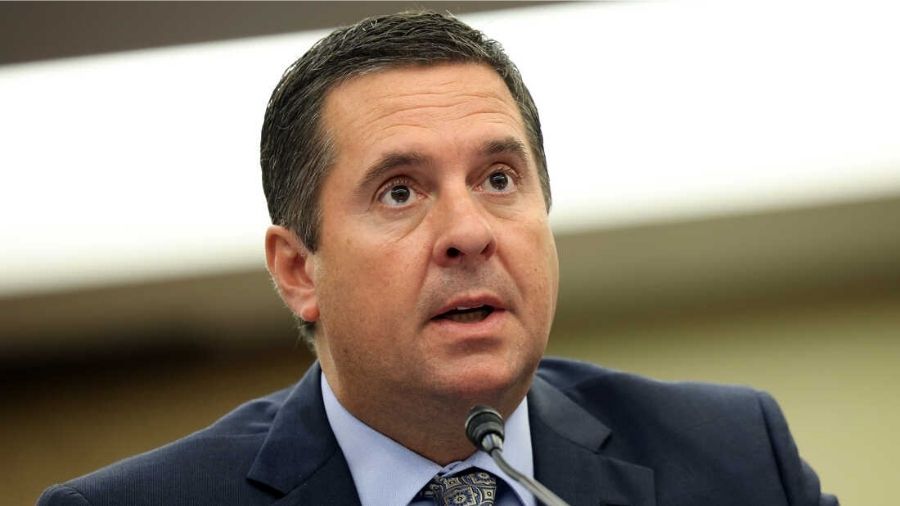 During an appearance on "The Chris Salcedo Show," Devin Nunes, the California Governor turned CEO of President Media and Information Group, revealed on Newsmax Thursday that almost all Truth Social subscribers with just an iPhone would gain entry into the Truth Social realm "in just a few days." Memberships from those other devices will be able to access the application after that. There would be no more beta testing bottlenecks. There's also no need to worry about corporate censorship.
Latest improvements in the Truth Social app
An animated 'like' heart icon has been provided.
You can now make the most of a new hashtag typehead feature while composing a new Truth.
An error message has been added to the max followers count error.
A user's response to someone else's Truths will now get added to the 'Media' tab in their profile.
A 'Show/Hide button has been added to the 'Change Password' screen for the "Current Password "field.
Full-screen images can now be copy-pasted using the new long-press copy-paste functionality.
Major performance improvements have also been made to enhance users' experience.

Subscribe to Email Updates :