The three U.S. Marines who lost their lives in an Australian aircraft crash during the training exercise were reportedly from Illinois, Virginia, and Colorado.
Here are the details of the news.
US Marines from 3 states killed in Osprey crash in Australia
In another mishap, three United States Marines were killed in an aircraft crash during a training exercise in Australia, and the killed Marines were from Illinois, Virginia, and Colorado, as informed by the Marine Corps on Tuesday.
The Marine V-22B Osprey crashed on Sunday in a tropical forest on Melville Island during the military exercise called 'Exercise Predators Run,' which includes the militaries of Australia, Indonesia, the Philippines, and East Timor.
Also, read the news: "Eminem sends cease-and-desist letter to Vivek Ramaswamy."
The three killed were Osprey pilot Captain Eleanor V. Beau, 29, from Belleville, Illinois, CPl. Spender R.Collart, 21, from Arlington, Virginia, and Major Tobin J. Lewis, 37, from Jefferson, Colorado, all based in Darwin.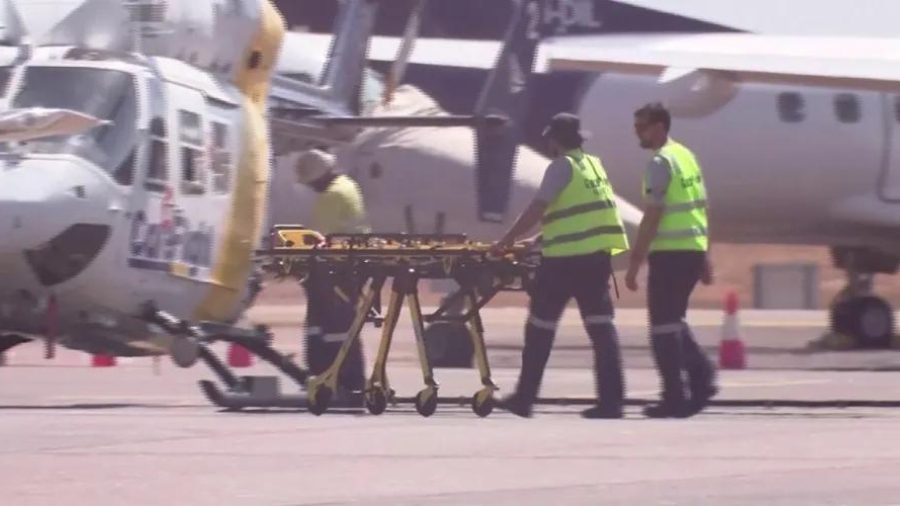 Colonel Brendan Sullivan, commanding officer of the Marine Rotation Force-Darwin, gave details of the incident and said the Marines focused on recovering wreckage and investigating the cause.
He has expressed his condolences for the death of his members, saying, "We are deeply saddened by the loss of three respected and beloved members of the MRF-D family." "Our thoughts and prayers remain with the families and all involved," added Sullivan.
Also, read the news "Democrats are concerned about Biden's impeachment, says Speaker McCarthy"
U.S. President Joe Biden has also communicated his consolation to the families of killed Marines. In his Tweet, Biden wrote, "Jill and I send our deepest condolences to the families of the Marines who lost their lives in this deadly crash. We are praying for those who also suffered injuries."
The Marine Corps noted the bodies of all three Marines were recovered from the crash location while another Marine is in critical condition at Royal Darwin Hospital.
Out of 23 onboard Marines, 20 survivors were injured and rescued by aircraft by flying 80 Kilometers (50 miles) South to the city within an hour of the crash.

Subscribe to Email Updates :