Verizon eSim Activation – Carriers now widely support eSIM on a wide range of mobile devices. Verizon, for example, is a prime example of this. However, you must activate it before you can reap the benefits.
Fortunately, activating your Verizon eSim is simple, whether you use the Verizon app or with the help of Verizon's customer support team. This article will discuss how to do Verizon eSim activation, which phones are compatible with Verizon eSim, and other related things.
What is the Verizon eSim Card, and how does it work?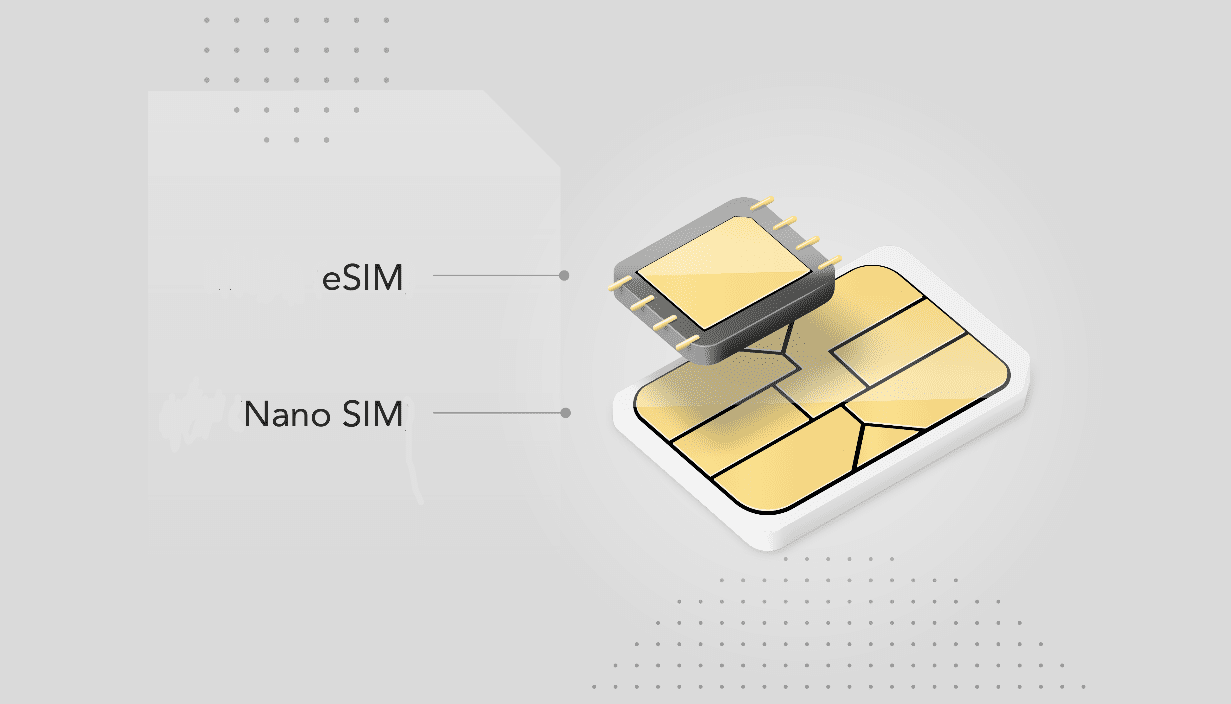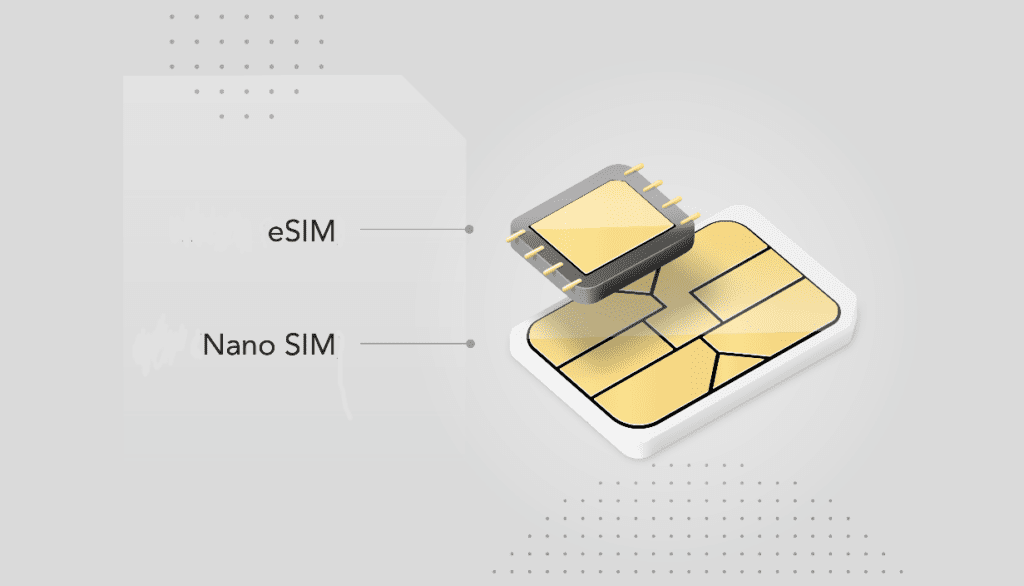 The days of most smartphones requiring physical SIM cards to make and receive calls, send text messages, and connect to the internet are long gone. Most devices now support eSIM.
Unlike a physical SIM card, eSIMs are typically integrated into the device. Smartphones that support eSIM allow users to activate two SIM cards in a single device, make international business trips, and make emergency backups.
There are numerous advantages to using an eSIM, some of which are mentioned below –
Using an eSIM makes switching between carriers' networks quick and simple. This is because digital SIM cards can be written over and used multiple times.
eSIM also has an increased level of security compared to regular SIM cards. Don't worry if your eSIM device gets stolen; you can disable it from a distance as soon as it is activated on a new network. Because of this, if your phone is ever lost or stolen, no one will be able to use it.
eSIM is reliable and offers plenty of space for data storage.
If your device supports eSIM, you won't have to take out the SIM card whenever you switch carriers.
While activating a traditional SIM card can take several days, activating an eSIM takes only a few minutes. Obtaining your carrier's QR code is all that's needed to register your eSIM profile with the mobile network of your choice; all you need to do is scan it. Within 15 minutes, you will be linked to your network.
With the superior processing power and connectivity provided by eSIM, you can rest assured that your phone's 5G capability will be greatly enhanced.
Having an eSIM device doesn't preclude you from using a regular SIM card to keep in touch with loved ones. With dual-SIM support, you'll have more options than ever, as you can use the eSIM for data and the regular SIM card for voice and text.
Check Now: Verizon Home Internet Review
How to do Verizon eSim Activation?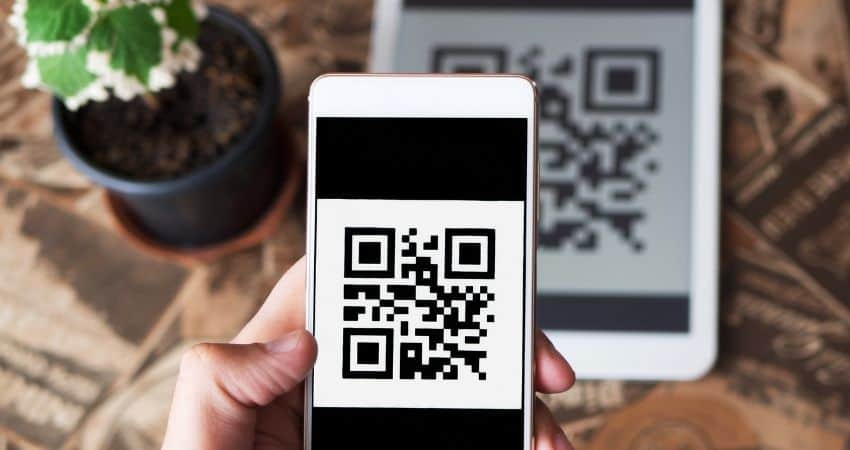 Verizon is currently one of the few major carriers that support eSIM cards, and you can now activate Verizon service on any device that supports eSIMs.
Verizon eSim activation is a simple process, and you can do it via the company's My Verizon mobile app or by contacting the company directly at 1-800-822-0204 and informing the representative that you wish to activate your Verizon eSIM card.
After you've activated your Verizon eSIM, you can save time by downloading it on your phone.
Before downloading the eSIM to your device, please ensure that you have received your QR CODE via email and your phone is connected to the internet. After you've satisfied the conditions mentioned, you can install the eSIM on your mobile device.
Find Now: Find a Verizon  Corporate Store In your City 
Verizon eSim Activation on Android Phone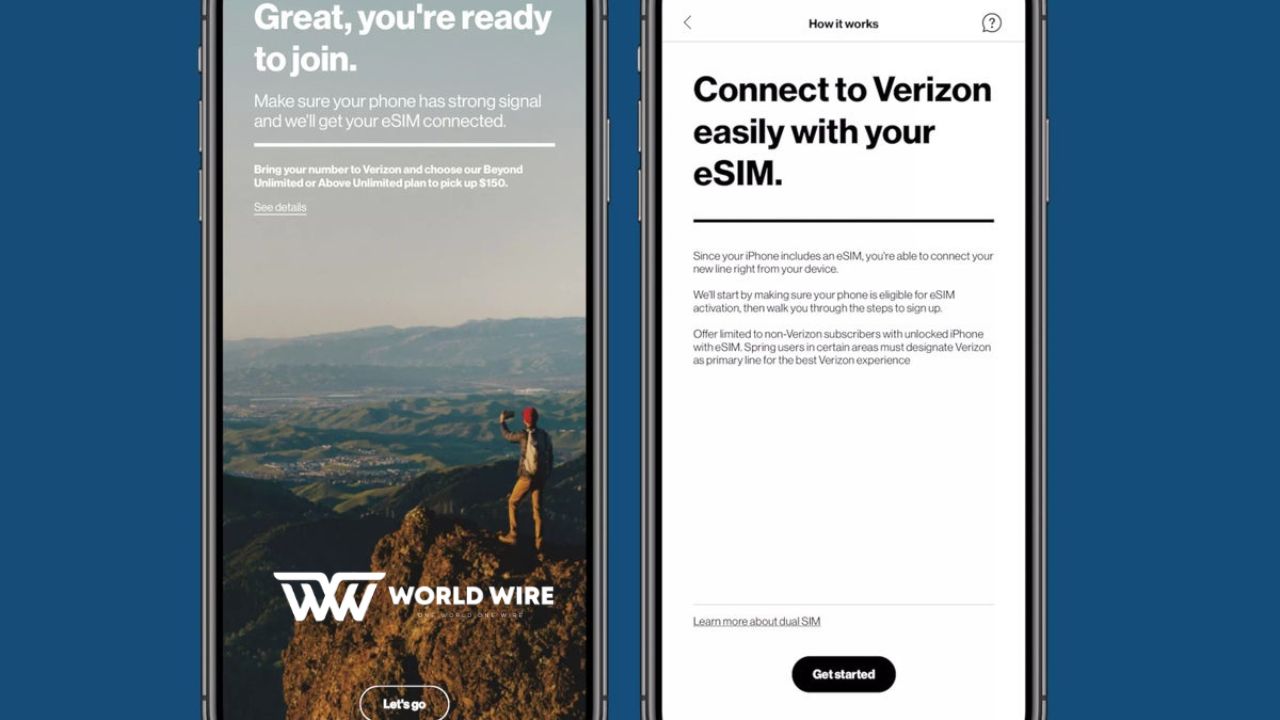 Enter the "Settings."
Select "Network & Internet" from the menu.
To add a SIM card, select it and then click the "+" button that appears.
If you prefer downloading a SIM card, scroll down and select that option.
Scan the QR code provided by Verizon after selecting the "Next" button.
Your code will be validated in less than a minute.
Verizon eSIM activation on your Android device is complete once you select the "Done" button.
How to activate a Verizon eSIM on iOS?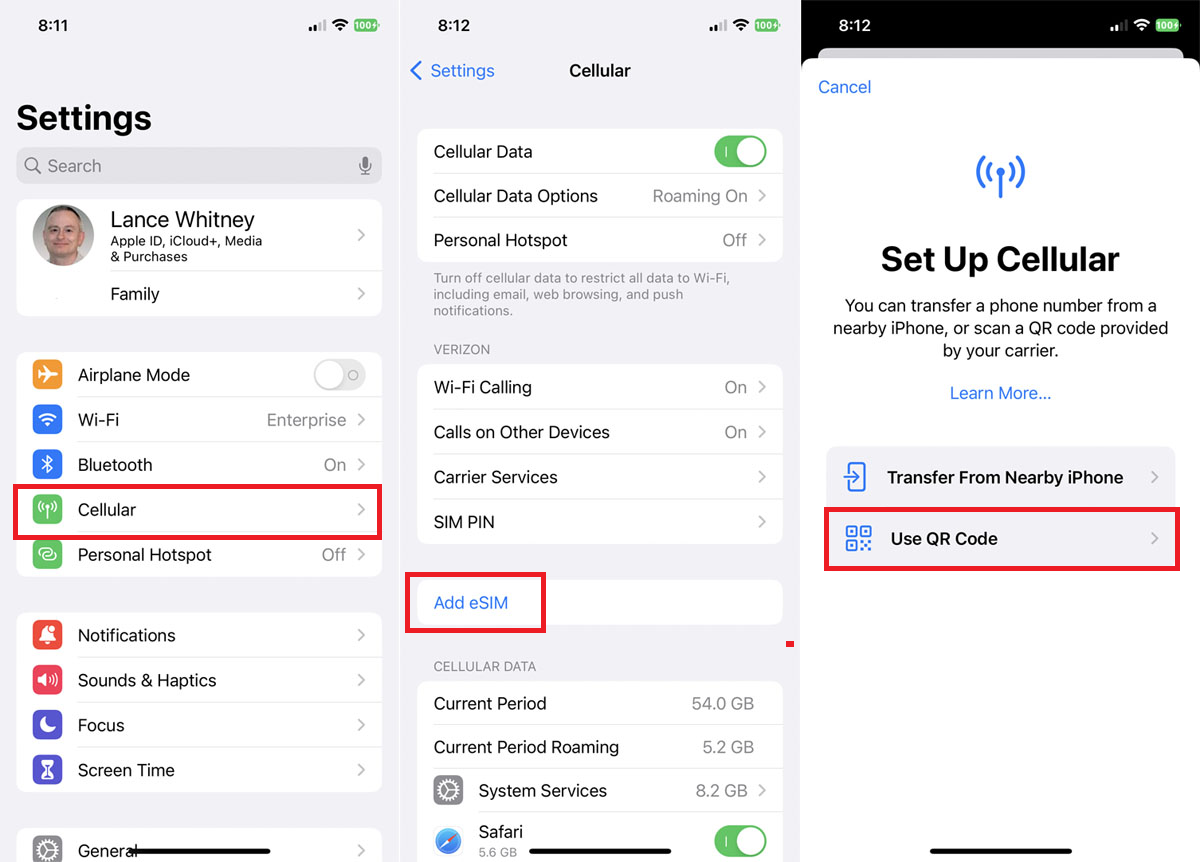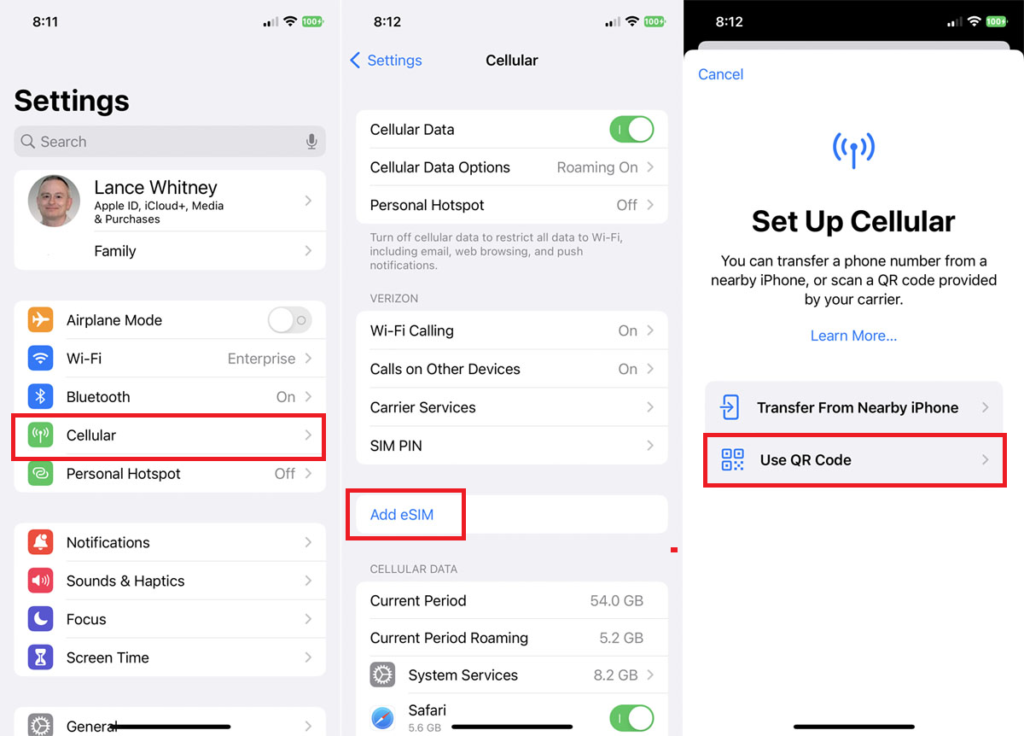 Activating Verizon eSIM on iPhones is as simple as that for Android –
Just tap the "Settings" button.
Click the "Add eSIM" button, which can be accessed after selecting the 'Mobile data' menu item.
Read the message sent to you by this carrier and scan the QR code.
Click on the "Use QR code" option, and you have successfully activated Verizon iPhone eSIM.
To activate a new line on your iPhone, go to https://www.verizon.com/as/selectexistingdevice.
Decide which eSIM you want to use. The IMEI2 option should be chosen for eSIM on iPhone x to iPhone 13.
On the other hand, if you're using iPhone 14, you can choose which IMEI you want to activate. You should have no trouble finishing the process if you comply with the on-screen instructions.
Verizon eSim Pros & Cons
| Pros | Cons |
| --- | --- |
| Convenience – No physical swapping | Device compatibility limitations may exist |
| Flexibility – Easy carrier switching | Dependence on device manufacturers for support |
| Space-saving – No need for physical slot | Limited carrier support globally |
| Security features – Remote disabling | Potential data loss if device is lost or damaged |
| Dual SIM support – Versatile usage | Privacy concerns about non-removable eSIMs and constant tracking/monitoring |
Check Now: You can Get a Free government iPhone 
FAQs About Verizon eSim
What are some disadvantages of using eSIM?
Despite eSIM's many benefits, they're not without their share of drawbacks. There is a high probability of being tracked because an eSIM cannot be removed from a phone, and if your phone breaks, you may have to spend a few minutes trying to access your eSIM in the cloud.
Can my phone support both eSIM and regular SIM?
Some devices support both traditional SIM cards and electronic SIM cards. While regular SIM cards continue to support voice calls and text messaging, eSIM can be used for mobile data services. You can find on your smartphone's specification page whether your smartphone supports both eSIM and regular SIM.
Signup For Our Newsletter