DeSantis Speaks at Keep Florida Free – Since the midterm election is just five days away, Governor Ron DeSantis decided to speak at a campaign rally on Thursday, November 3, 2022, at Florida Gateway College (FGC) to mark "Keep Florida Free Pit Stop" week.
Watch DeSantis Speaks at Keep Florida Free Pit Stop Live
Florida Governor Ron DeSantis made his significant presence at Florida Gateway to rally Republican supporters and candidates for the governor's race in Florida.
Ron DeSantis addressed around 1200 supporters during the Keep Florida Free Pit Stop in Columbia County.
Those others who attended the event included North Central Florida Republicans Kat Cammack, Rep. Neil Dunn, and state Republican Chuck Brannan.
"I have been a republican ever since I was able to vote. I think we got adequate support behind him here in Columbia County, and he can depend on us," said supporter Charles Tannachion.
Desantis' slogan is Keep Florida Free, which is one reason supporters claim to be on the governor's side.
DeSantis speaks at Keep Florida Free about removing many Covid restrictions. According to him, the state overreacted in a covid situation that could have been managed more effectively. He talked about prohibiting vaccine mandates and controlling crippling inflation that is rising in the state. He blamed Biden for several reasons.
Some voters to TV20 News spoke about why they support his views on education. One of the FGC staff and Republican supporter, Destiny Parrish, asserted, "We are very excited. We came here to support Desantis because he gave us a grant of $1.9 million for our college nursing program."
DeSantis ended his speech with a question. He asked the audience, "How many are left to cast their vote?"
Ron DeSantis vs. Crist (Polls)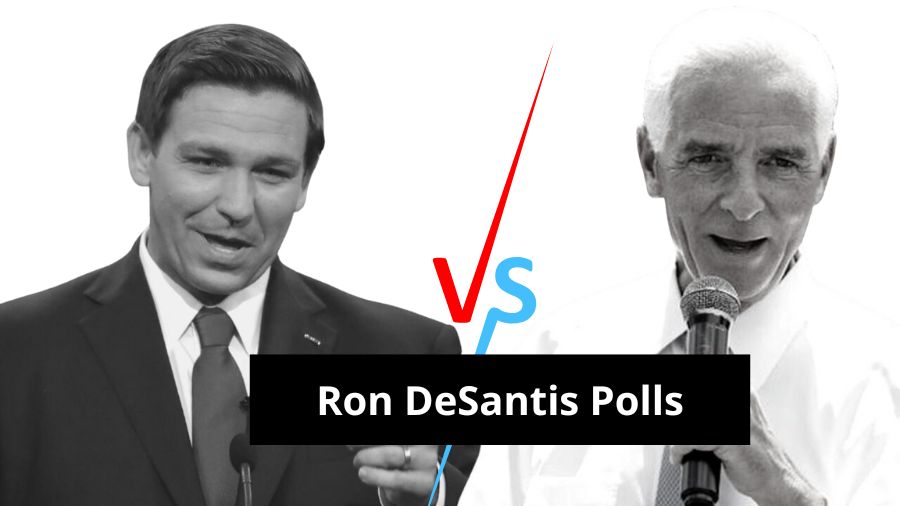 The Florida gubernatorial election 2022 will be held on November 8, 2022, to vote and elect the governor of Florida.
Incumbent Republican governor DeSantis is running for re-election to a second term. His opponent is Democratic candidate and former U.S. Representative Charlie Crist, who earlier served as Republican Florida's governor from 2007-2011. He is running to become the first Democrat elected governor of Florida.
According to Columbia County Supervisor of Election officials, more than 22,000 voters are recorded as Republicans compared to 12,000 Democratic voters.
In a new InsiderAdvantage Fox 35 News exclusive poll, Florida Governor Ron DeSantis shows a 10-point lead over his Democratic competitor Charlie Crist.
The poll was conducted on November 1, 2022, with 550 probable voters. Respondents were questioned, "If the election were kept today, for whom would you like to vote?"
According to poll results, 53% of voters indicated they would vote for DeSantis, while 43% answered they would vote for Crist. The Fox 35 News exclusive poll carries a 4.2% margin of error.
The Chairman of Fox 35 News, Matt Towery, who carried out the poll, stated, "Elections are about turnout, and it is likely that President Biden's arrival in South Florida this week could strengthen Democratic participation and make the race a bit closer."
He further added, "Democratic candidate Crist is losing in every age group by close to ten points. I rarely see in a statewide General Election poll in Florida where all age groups are decidedly behind one candidate."
The poll result revealed at least 3% of those questioned voters replied they were undecided a week to go before Election Day. Only 1% of the surveyed voters conveyed they intended to vote for another candidate.

Subscribe to Email Updates :