Watch MTG Live: Christians Under Attack and a preview of this week in DC – The 14th congressional district representative for Georgia, Marjorie Taylor Green, is frequently embroiled in controversies. Marjorie has done everything, from kicking an 18-year-old Gen Z activist to voting against religious freedom in the US.
She recently made headlines after she shared a photo of herself with Wheel of Fortune favorite Pat Sajak, who was promptly criticized on social media by radical leftists. Media and individuals made all kinds of comments. Still, Marjorie discussed the story behind the picture in an interview titled "Christians Under Attack and a preview of this week in DC with host Bryan Glenn."
Watch MTG Live: Christians Under Attack and a preview of this week in DC
In a most recent interview with right-side journalist Bryan, Greene revealed the significance of the image that went viral a few days earlier. She claimed she learned that she was trending online from someone else, which confused her and left her wondering why?
She learned later that it was because of the photo she posted with Pat Sajak and was completely surprised. She criticized the radical leftists for their day-long attacks on Pat, calling them hypocritical and presumptuous.
What happened?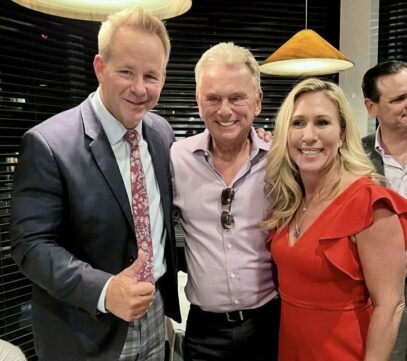 Greene and Bryan discussed how they met Pat by chance. Pat was sitting at the table next to her when they were both out to have dinner. Like everyone else who has seen Wheels of Fortune, she is a big fan of him and wanted to have a picture with him.
She said that Pat had no idea who she was and had to introduce herself. She insisted that there were no overt political overtones and that the dialogue was harmless and courteous.
Also Read – Watch Interview – Donald J Trump sits down with Jon Voight
How she reacted to the whole controversy?
She contrasted the situation to that of actresses, musicians, singers, etc., and how they can use anything like drugs, a traffic infraction, or sexual assault without experiencing any consequences for their acts. Still, if Pat takes a picture with an elected member of Congress, the left media makes it an issue.
Furthermore, she referred to cancel culture from the left as revolting and hypocritical.
Who is Marjorie Taylor Greene?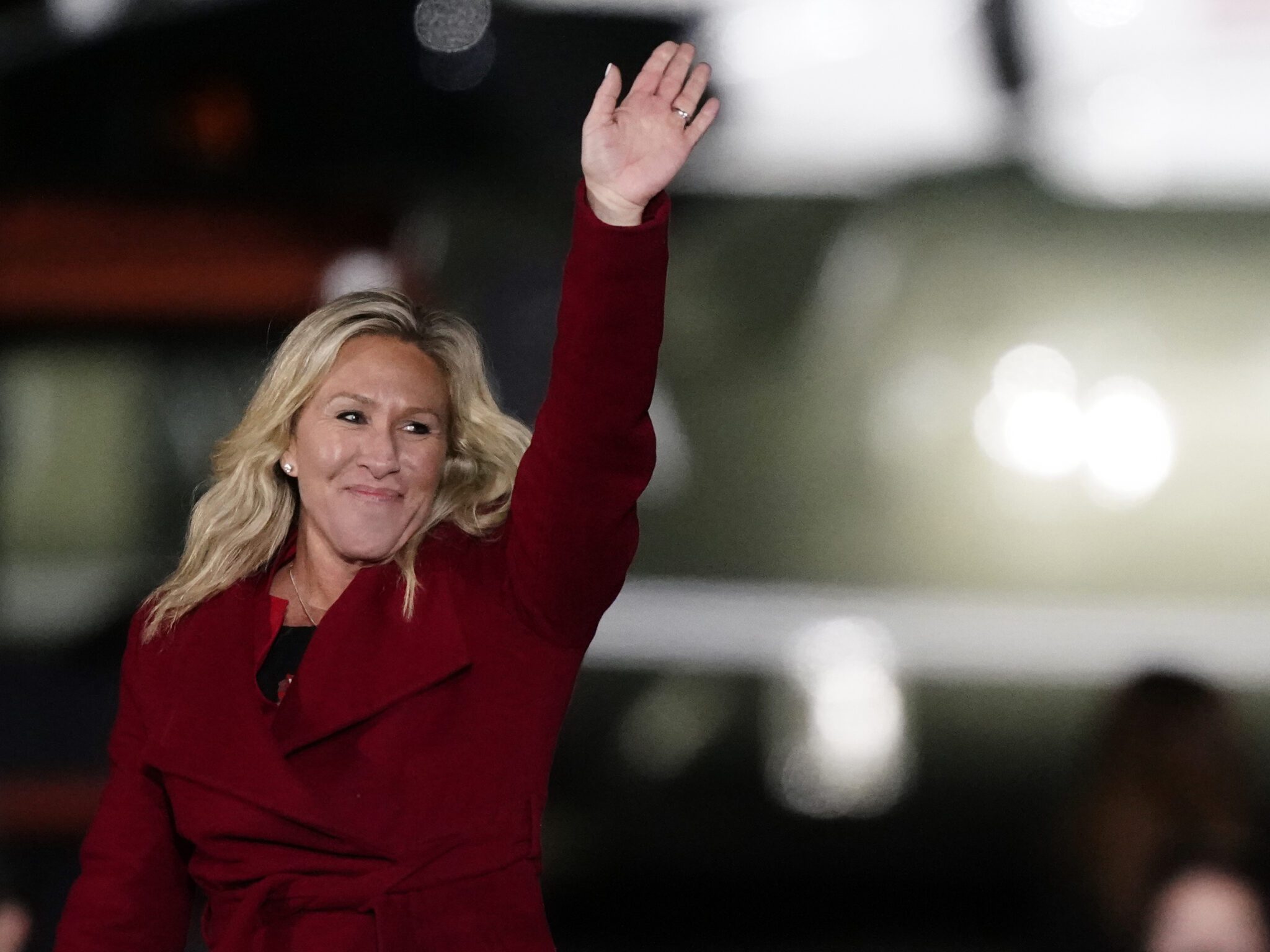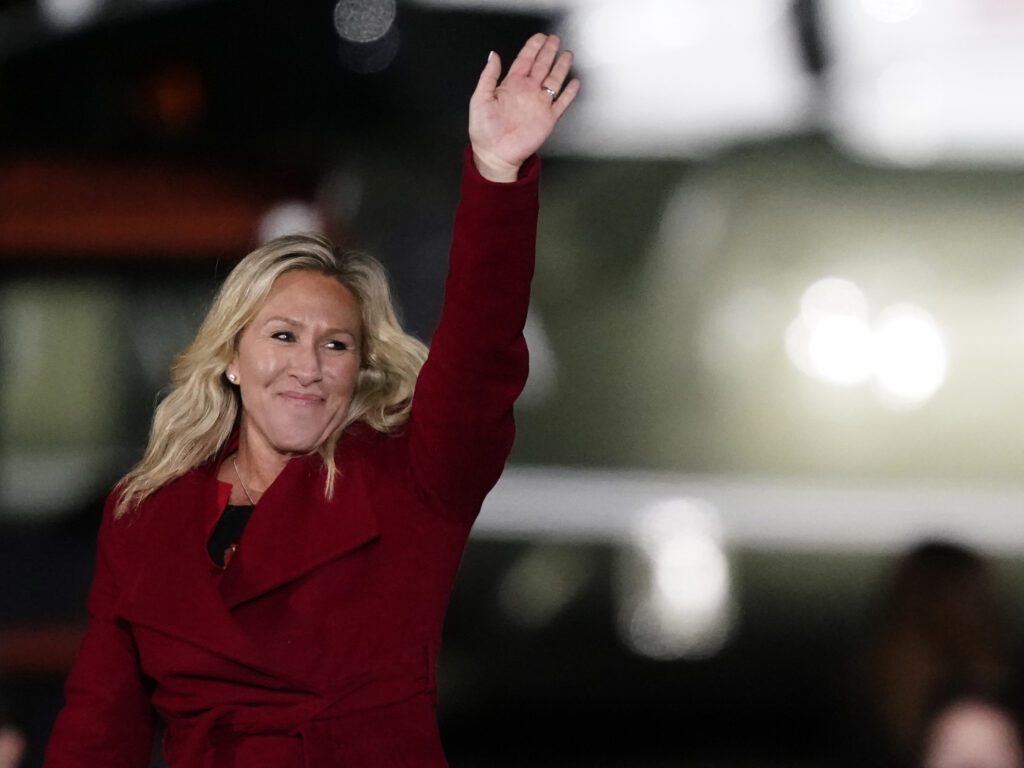 Marjorie Taylor Greene has represented Georgia's 14th congressional district in the United States as a politician, businessperson, and far-right conspiracy theorist. She was elected to Congress in 2020 as a Republican and is a fervent admirer of former President Donald Trump.
Greene has frequently asserted that Trump won the election in a landslide victory stolen from him and supports Trump's efforts to reverse his loss to Joe Biden in the 2020 presidential election.
Even though federal agencies and courts overseeing the election found no evidence of electoral fraud, she called for Georgia's election results to be decertified. The day following Biden's inauguration, Greene filed articles of impeachment against him, citing misuse of power.
Also Read – Faith, Family, Fellowship with Gen Michael Flynn Schedule, Tickets
Signup For Our Newsletter