This article covers all the crucial information regarding Trump's Save America Robstown, Texas Rally schedule, time, speakers, and more. So, let's delve further to learn more about the rally. 
Save America Robstown, Texas Rally
Former President of the United States, Donald J Trump, is coming to Robstown to hold a rally in support of the endorsed candidates. Trump said in an advisory that he is holding the rally so he could make the MAGA plan advance by motivating the voters and can also highlight the candidates.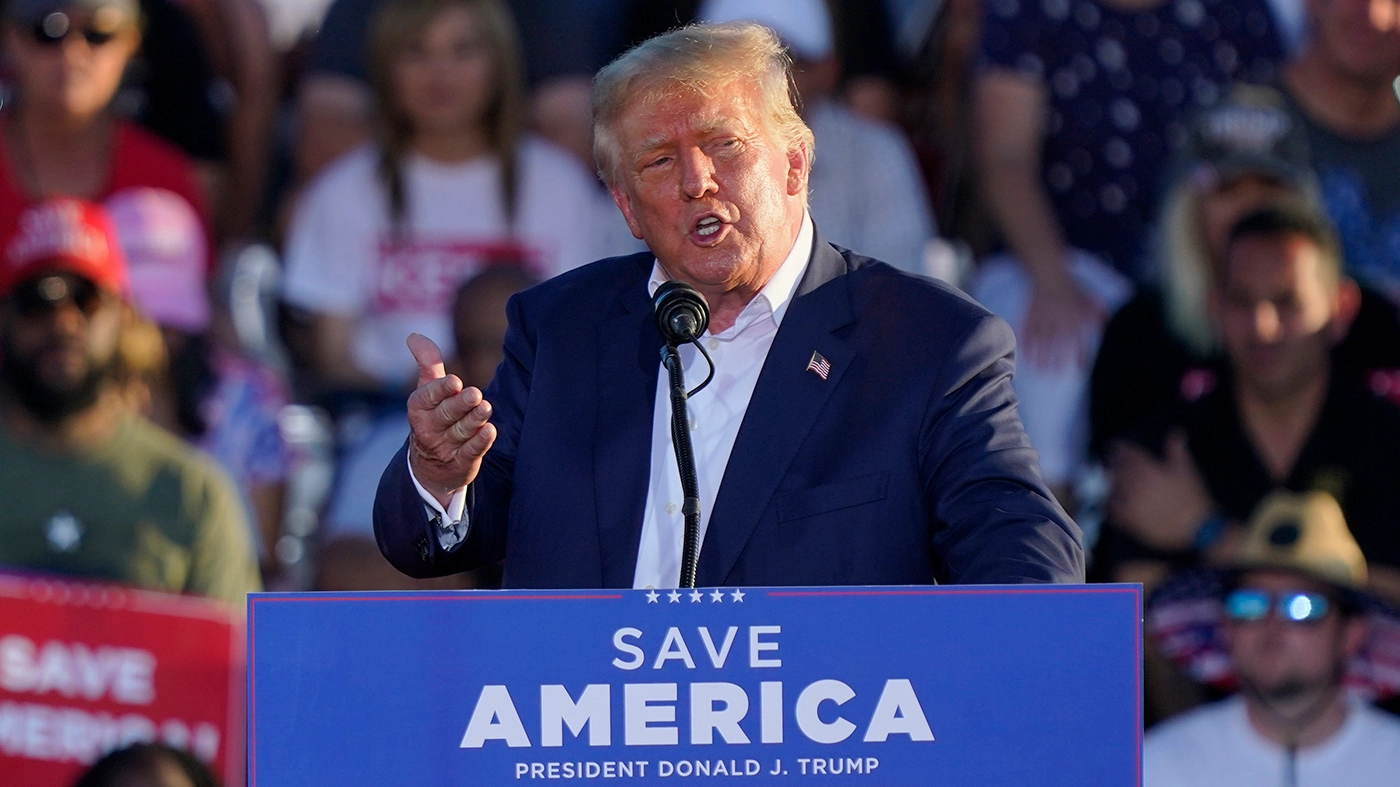 Texas Lt. Gov. Dan Patrick, Attorney General Ken Paxton, and U.S. Rep Michael Cloud, R-Victoria, are the prominent speakers who will attend the rally. Other speakers' names are yet to be unveiled. Governor. Greg Abbott said that he would not be able to attend the event because he would be at a campaign event organized in Florida. He is a candidate in the midterm elections scheduled on 8th November 2022. Abbott is running against Democratic candidate Beto O' Rourke for the third term.
Abbott said in a written statement, "I welcome President Trump back to Texas, though I won't be able to welcome him personally since I will be out-of-state for a pre-planned fundraising trip to Florida,"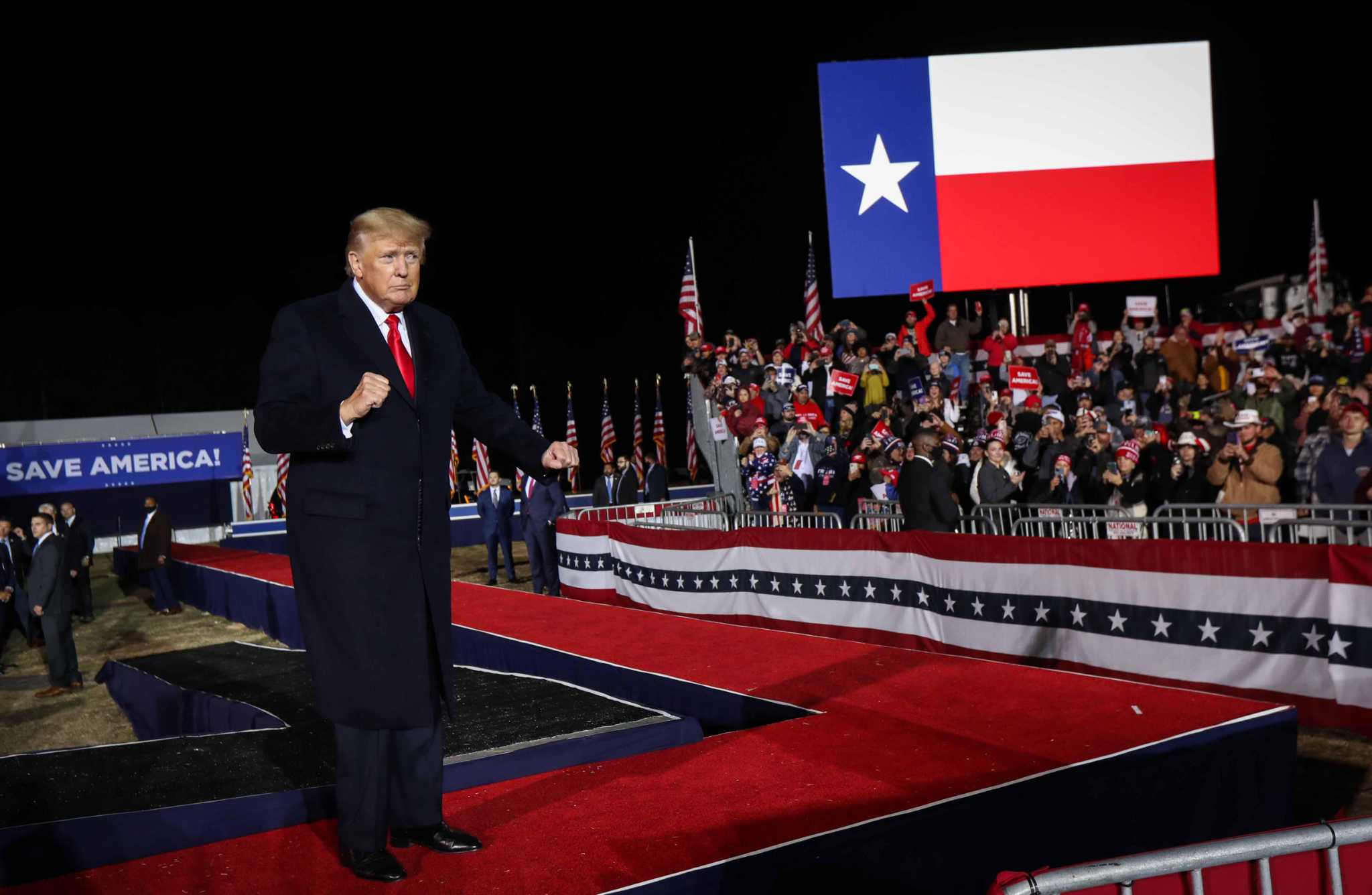 None of the candidates from South Texas are joining the rally as guest speakers that the Republicans are targeting. Monica De La Cruz is one among them whom Trump has endorsed. She is running for an open seat that runs from the Rio Grande Valley up to outside San Antonio.
According to CCPD and Hopper, Robstown Police Department officers are responsible for rendering security at the rally. In contrast, the Corpus Christi Police Department and the Nueces County Sheriff's Office will help them. 

Also read: Dan Patrick Net Worth – How Much is he Worth?
Watch Save America Robstown, Texas Rally Livestream 
The rally will be streamed live here at world-wire on the event day. You can enjoy watching the rally from the comfort of your home. Moreover, you can join our Telegram channel and subscribe to our email for the latest updates.
How to Book a Ticket for Trump Robstown, Texas Rally
You can book tickets for the Trump Robstown, Texas Rally on the website named events. donaldjtrump.com. In the next section, we have briefly covered the steps to book tickets for the rally. So, read to know the easiest steps.

Steps to Book Tickets for Trump Robstown, Texas Rally 
Follow the mentioned steps to book tickets for the rally.
Visit the website events. donaldjtrump.com.
As you open the page, you will be directed to the registration page.
Now, fill in all the information.
Click on the option "Register."
Your registration for the rally is completed.
Tickets will be served on a first-come, first-served basis, and you can only register one ticket from one registered mobile number. So, make sure you provide the correct phone number, as you will be sent a confirmation SMS to your phone. You will not be registered for the event until you are verified by phone.
Trump Robstown Rally Schedule, Timeline & Parking Guide
The rally will be held at Richard M Borchard Regional Fairgrounds, 1213 Terry Shamsie Blvd, Robstown, TX 78380, United States. 
Schedule and Timeline of the Rally
Parking lots, vendor row, and registration will open at 8:00 a.m.
Doors will open at 2:00 p.m.
Keynote speakers will deliver their speeches at 4:00 p.m.
Former President of the United States of America, Donald J Trump, will deliver his speech at 7:00 p.m.
Entertainment and concession will be available at the event all day.
Richard M Borchard Regional Fairgrounds- Parking Guide
There are 2,000 free paved parking spaces at Richard M Borchard Regional Fairgrounds. So, you no need to worry, but if you don't find parking space on the event day, then you can park at unofficial parking lots located at a walkable distance from the center at an affordable price.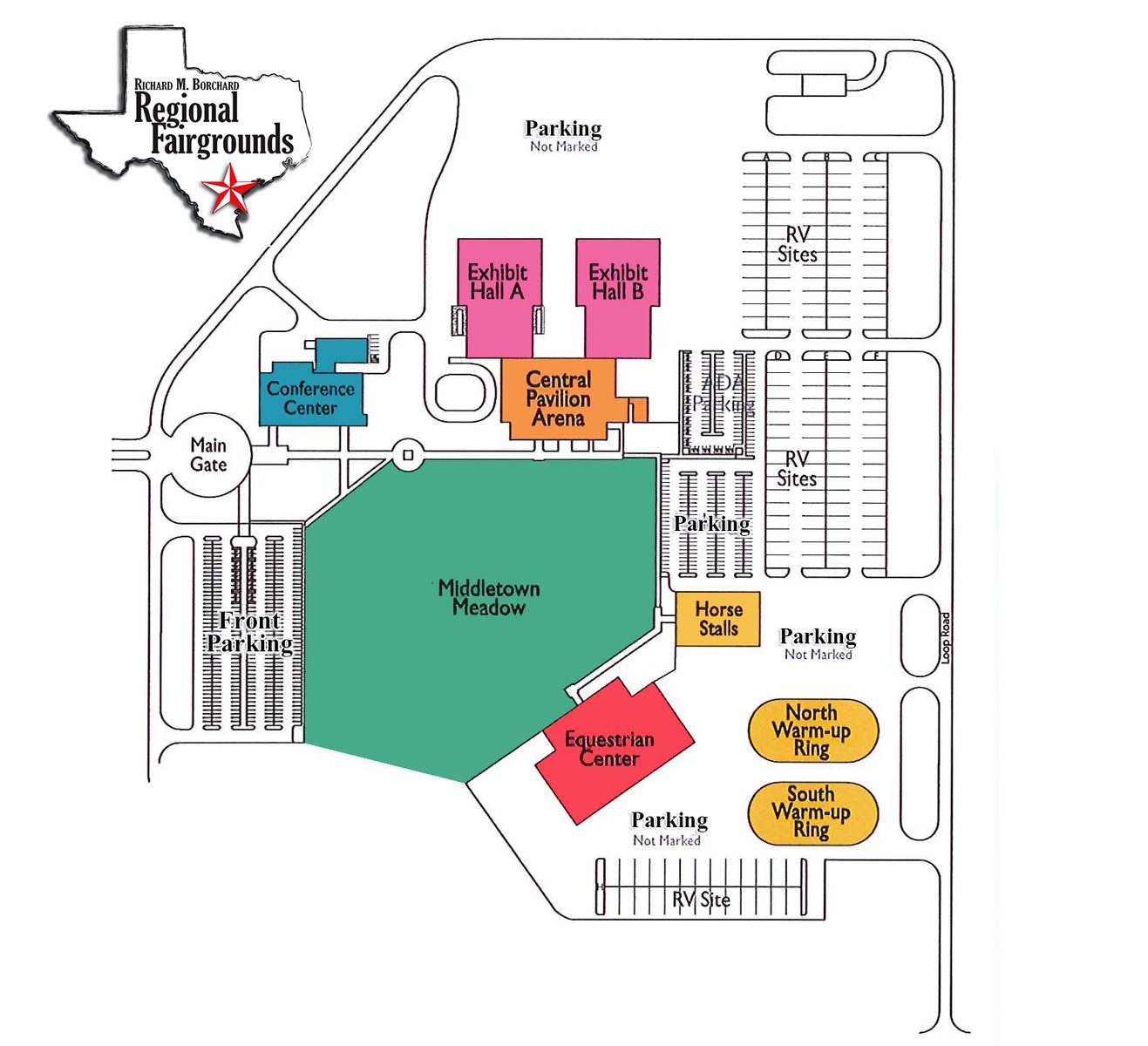 There is also a parking facility for the disabled. You can visit its official website if you want to book your parking spot in advance. Law enforcement will close the access to County Road 40; it is a back road that leads to the Fairgrounds so go through U.S. Highway 77 to reach the destination.
Agenda of Save America Robstown Rally
The Save America Rally is one of the most important events for the Conservatives. Trump has held innumerable Save America Rally and the primary motive behind holding these rallies is to show support for the endorsed candidates who are running for the midterm election in November.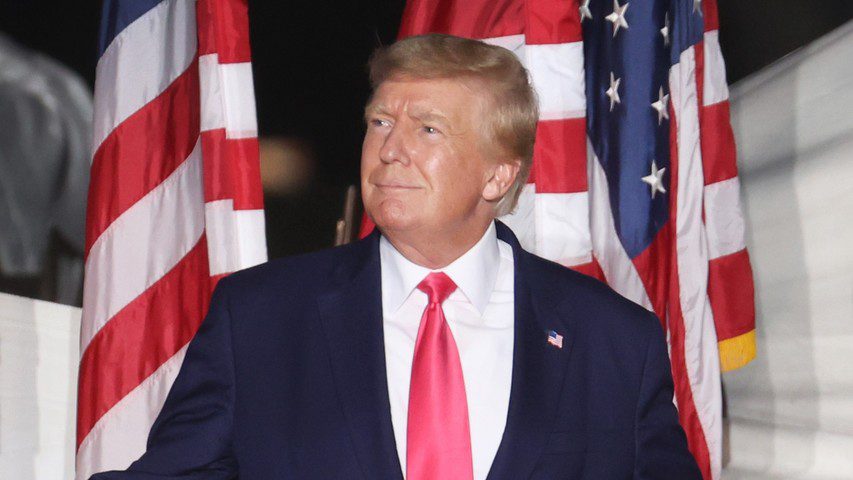 Another reason behind holding the Save America Rally is to make America great and strong again.
Also read: Steps to Book Tickets for Trump Robstown, Texas Rally
Speakers for Save America Robstown, Texas Rally
Tom Homan, Michael Cloud, Attorney General Ken Paxton, Lt. Gov. Dan Patrick, and Brandon Judd are the guest speakers attending the Save America Robstown rally. So, read to know more about these personalities.
Tom Homan 
Tom Homan ( Thomas Douglas Homan) is a government official and former American Police officer. He served as an Acting Director of the U.S. Immigration and Customs Enforcement (ICE) under Trump's administration from 30th January 2017 to 29th January 2018. He has been a Fox News contributor since he retired from the government. He was appointed as an acting director after former president Donald Trump demoted Daniel Ragsdale, acting Immigration and Customs Enforcement director, on 30th January 2017. Trump nominated Tom Homan for ICE Director on 14th November 2017.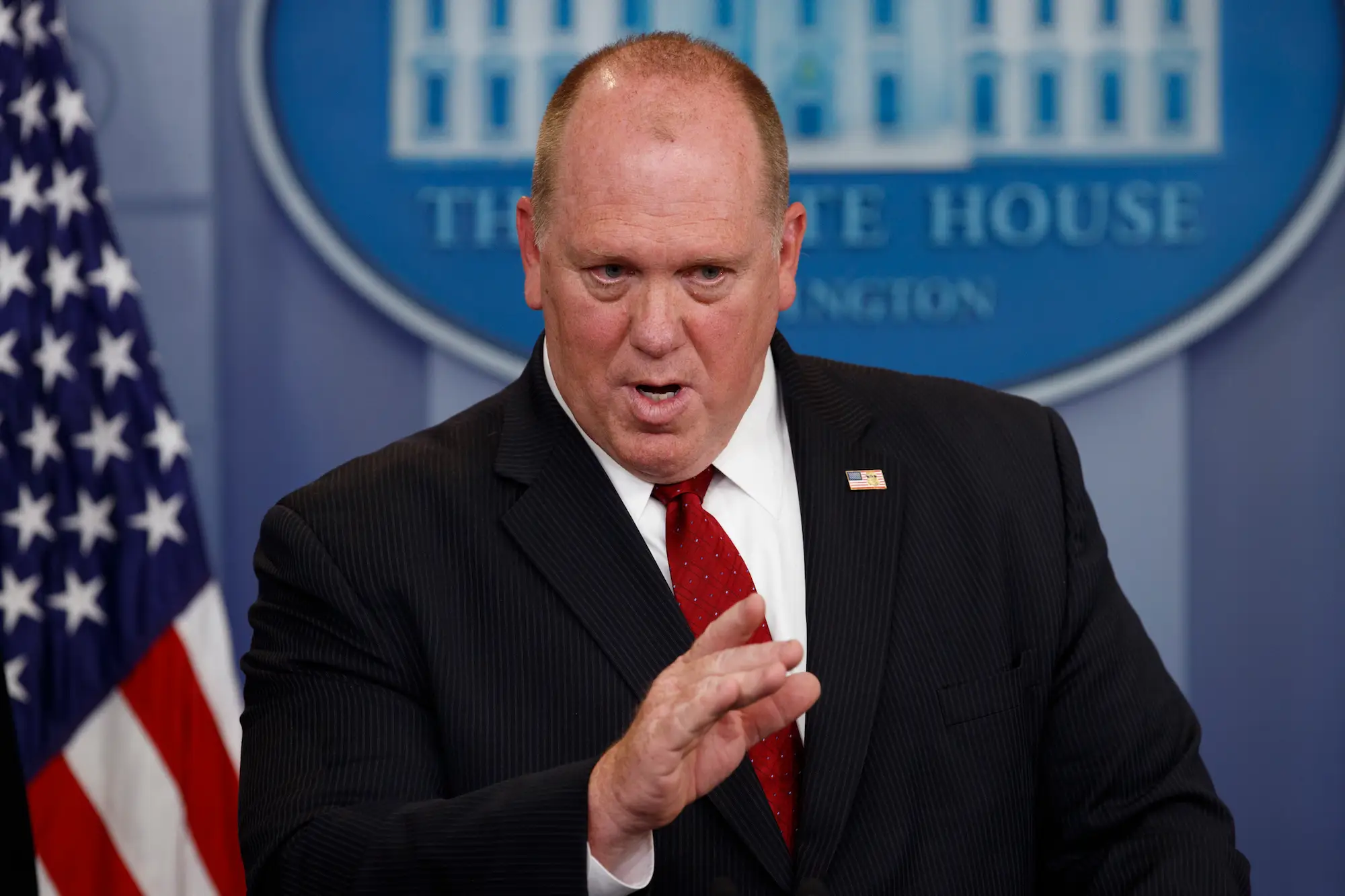 As an ICE director, he said undocumented immigrants "should be afraid." He denied saying, "aliens commit more crime than U.S. citizens." Homan soon declared that he would not continue as ICE director and would take retirement from his post. 
Tom Homan was one of the prominent speakers at the American First Political Action Conference in Orlando, held on 25th February 2022. Still, he left the conference as he learned that the founder of Nick Fuentes appreciated Vladimir Putin for the invasion of Ukraine.
Michael Cloud
Michael Cloud (Michael Jonathan Cloud) is a Republican and United States representative who has been representing Texas's 27th congressional District in the United States of Representatives since the year 2018. He is running for re-election in the general election on 8th November 2022. Michael has served as a member of the Texas State Executive Republican Committee and as a Victoria County Republican Party chairman. He previously served as the media and communications director at Faith Family Church in Victoria, Texas.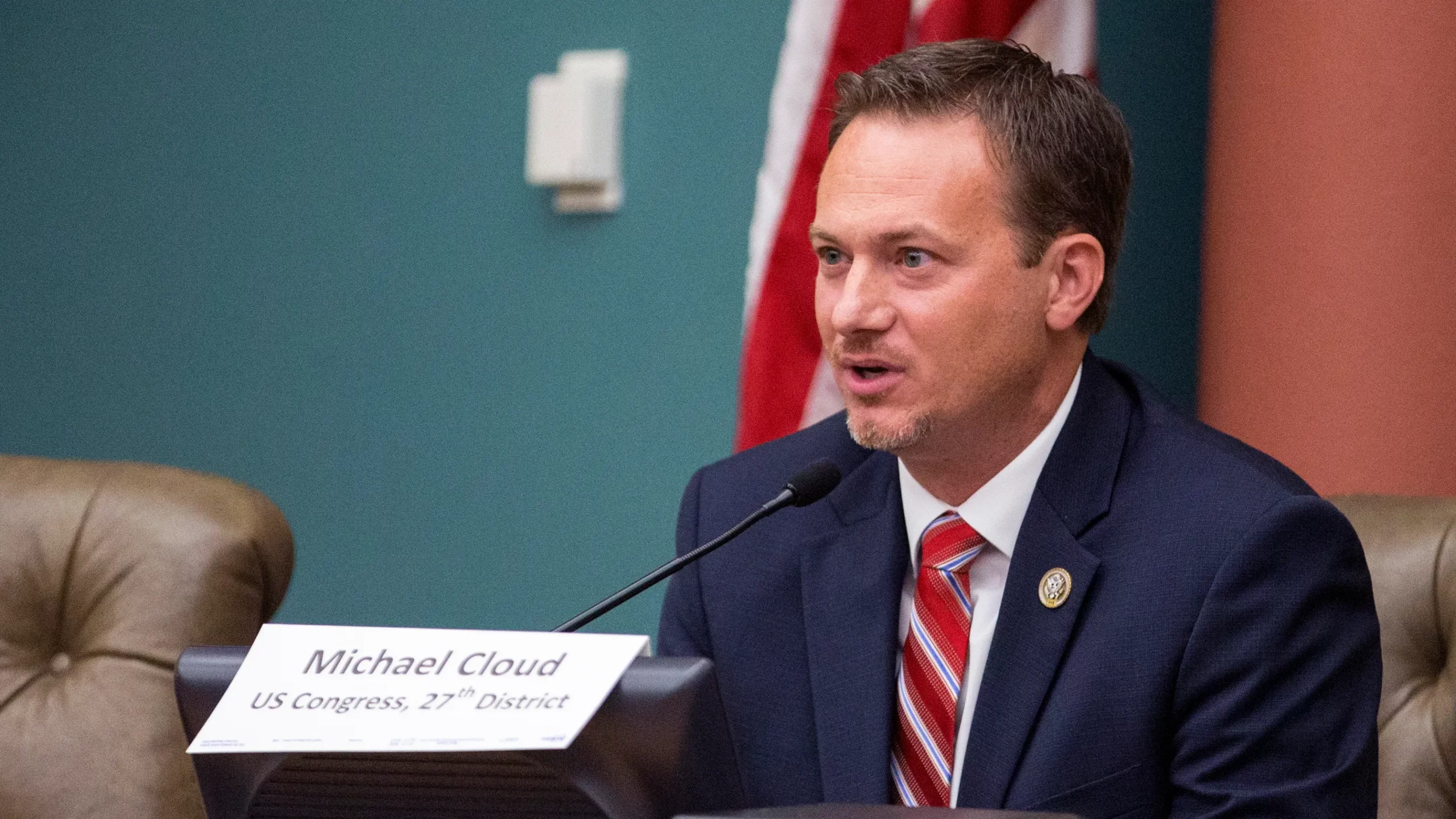 Michael doesn't leave a single opportunity to help the people of Texas and make a difference in the state and the nation. He was sworn into the office on 10th July 2018, and his current term will end on 3rd January 2023. Michael was one of 126 Republican members of the House of Representatives who signed an amicus brief in support of Texas v. Pennsylvania in December 2020. It was a case that was filed at the Supreme Court of the United States questioning the presidential election result of 2020. He also voted to reverse the AUMF against Iraq.
Attorney General Ken Paxton
Ken Paxton (Warren Kenneth Paxton Jr.) has been an Attorney General of Texas since 2015, an American lawyer, politician, and a member of the Republican Party. He was reappointed as the Attorney General in 2018. Before being elected as Attorney General, he served as Texas State Senator for the 8th District and the Texas State Representative for the 70th District.
He is running for re-election in the general election of 2022. He secured his place in the general election by defeating George P. Bush, a member of the Republican Party, and served as attorney general from 2012 to 2015 with a vote of 68% to 32%.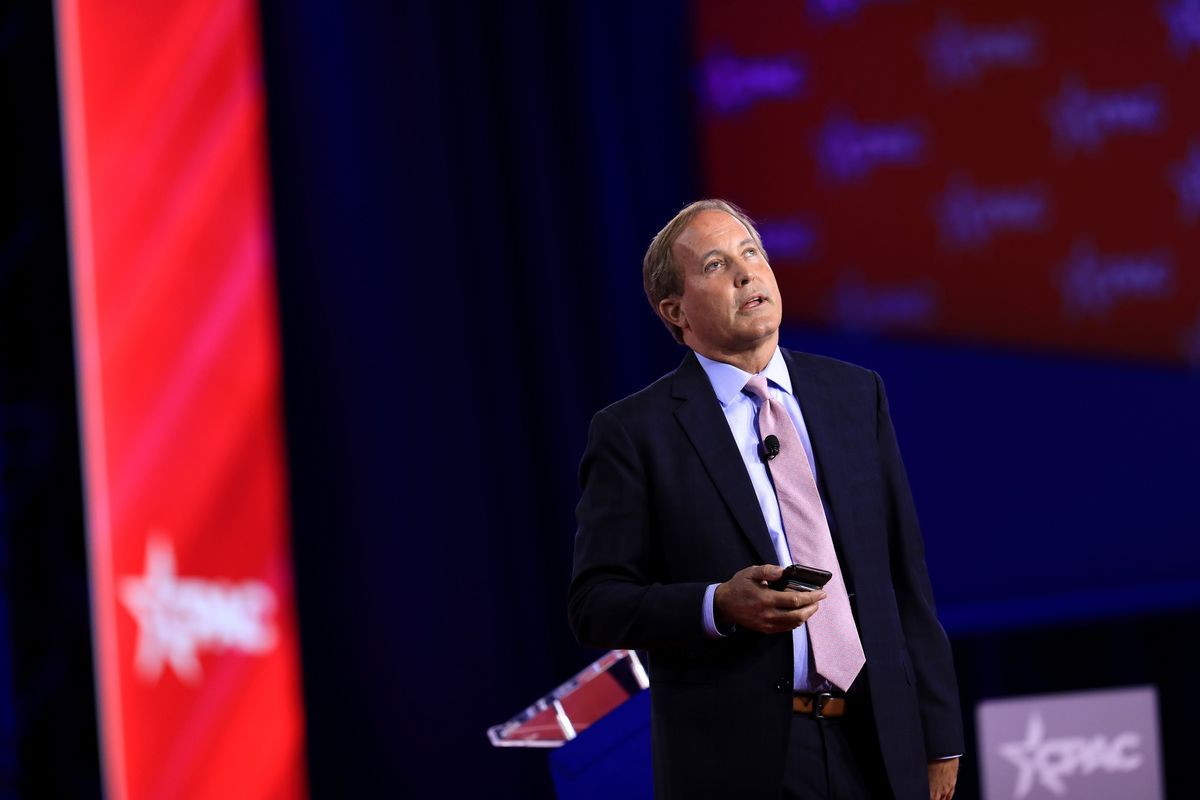 He was sworn into office in 2015, and his current term will end on 17th January 2023. Paxton has served as a member of the Allen Chamber of Commerce, Centennial Medical Center Board, Collin County Bar Association, Dallas Estate Planning Council, and more. 
Ken Paxton, Texas's 51st attorney general, is eminent for his conscientious and dedicated devotion to America's founding ethics and values. Ken filed eight lawsuits against the federal government during his first year in office to safeguard Texas supremacy on various issues such as environmental, health care, religious freedom, and immigration.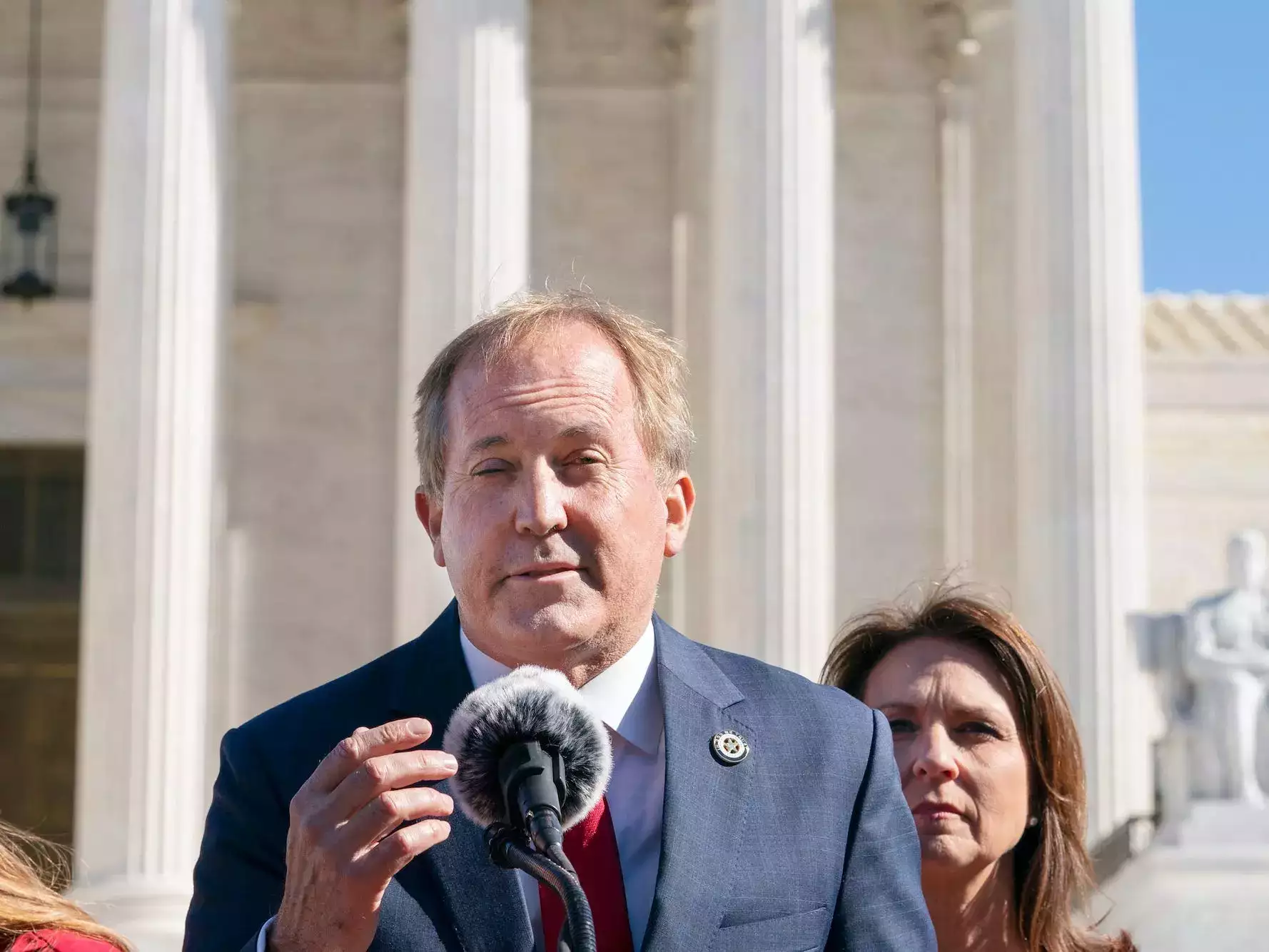 Moreover, he also brought out a new unit that targeted human traffickers in Texas, stood for the rights of consumers against unethical companies and institutions, and shielded Texans' privacy rights at the time of RadioShack bankruptcy hearings. Patrick left no stone unturned to protect the 10th Amendment, shielding the state authority of Texas when he was working in both chambers of the Texas Legislature.
Being a governor of Texas, he has always worked to uplift the economic condition of Texas and condemned government rules that damaged and hindered the economic growth and job opportunities in Texas.
Lt. Gov. Dan Patrick 
Dan Patrick (Dan Goeb Patrick) is an American radio talk show host, television newscaster, and politician. He is a member of the Republican Party and has served as the 42nd lieutenant governor of Texas since 2015 under Greg Abbott, an American politician, attorney, and former jurist. Dan was first elected as Lt. Governor of Texas in the year 2014 and was reappointed in 2018.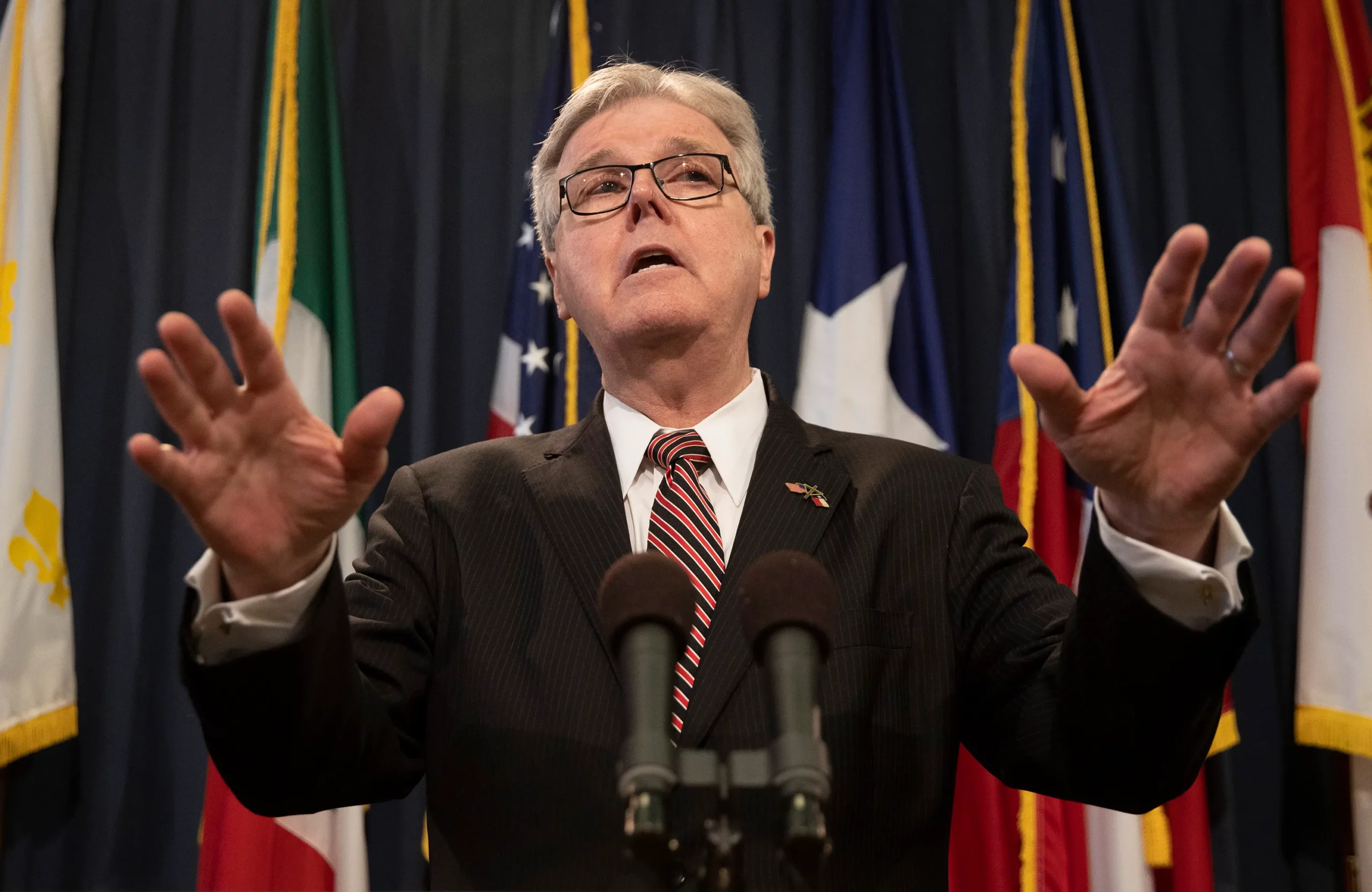 He is a leading voice for conservative policies in Texas and across the country. His primary agenda for running in the election is to fight for life, freedom, security of the border, bringing down the property and business taxes, perking up for the Second Amendment, and coping with the infrastructure difficulties of Texas so he could make sure that the state keeps on flourishing economically. 
As a member and the Chairman of the Senate Education Committee, Patrick made many reforms to tackle the issue of failing schools and giving parents more options for their children and also promoted property tax relief over various legislative sessions.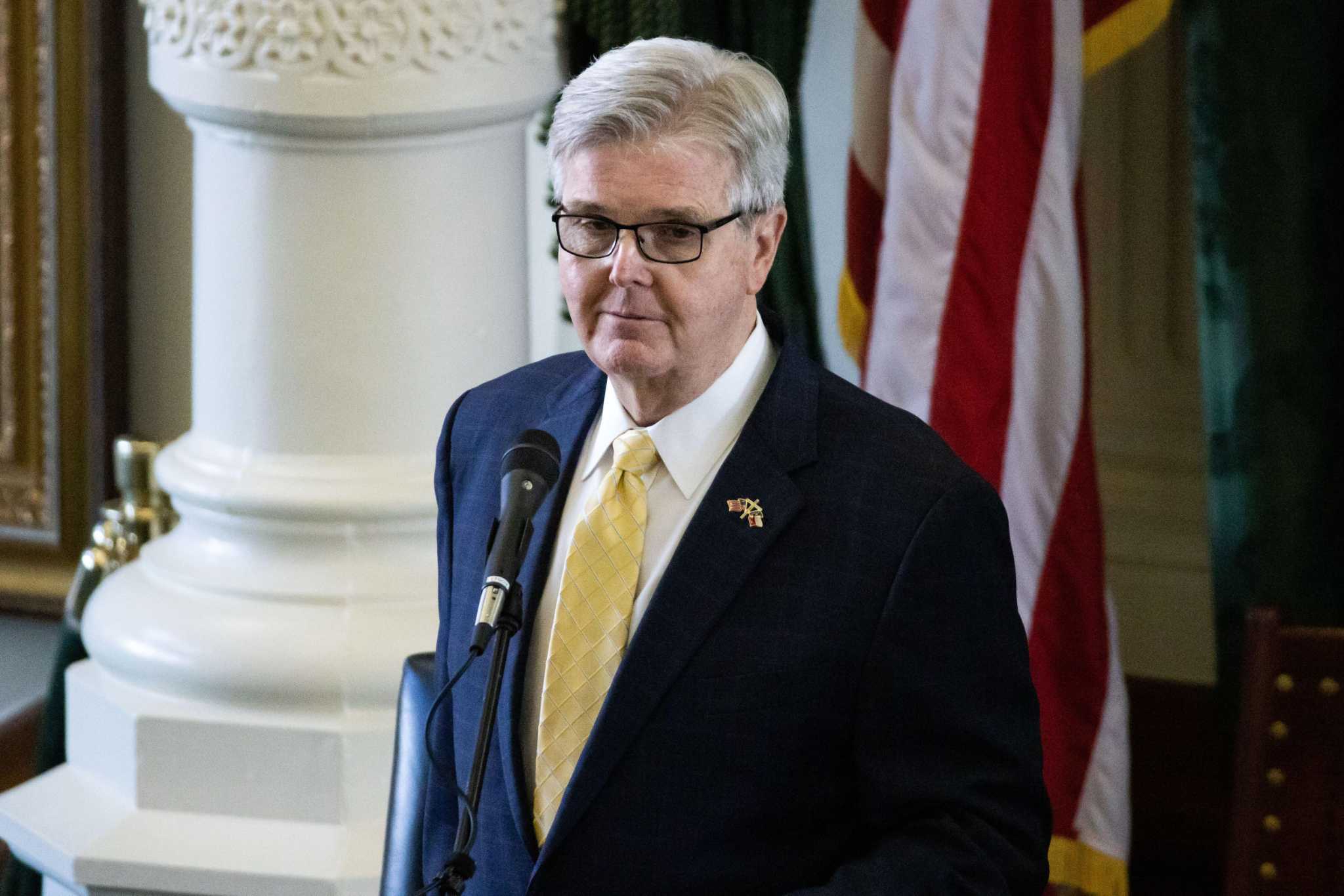 Dan Patrick also passed the Sonogram bill and has promoted other measures to aid and safeguard every single life in Texas. He is a prosperous small businessman, sportscaster, musician, author, and movie producer as well. Dan Patrick wrote the Christian Best Seller book named "The Second Most Important Book You Will Ever Read." and was the Executive Producer of the film titled "The Heart of Texas," an Award Winning Christian Film. Besides, he raised 16 million for a charity named Be An Angel.
He is the recipient of the Ronald Reagan Leadership Award from the Texas Public Policy Foundation, 2 Time Law Enforcement Senate Legislator of the Year, District Attorney Association's Senate of the year, Empower Texas Fiscal Champion, and more.
Brandon Judd
Brandon Judd has been the President of the National Border Patrol Council since March 2018 and has served as a Border Patrol Agent for the last 22 years. His primary work is to protect America's borders along with the motive that the best- interest of all rank and file Border Patrol agents across the country are fulfilled.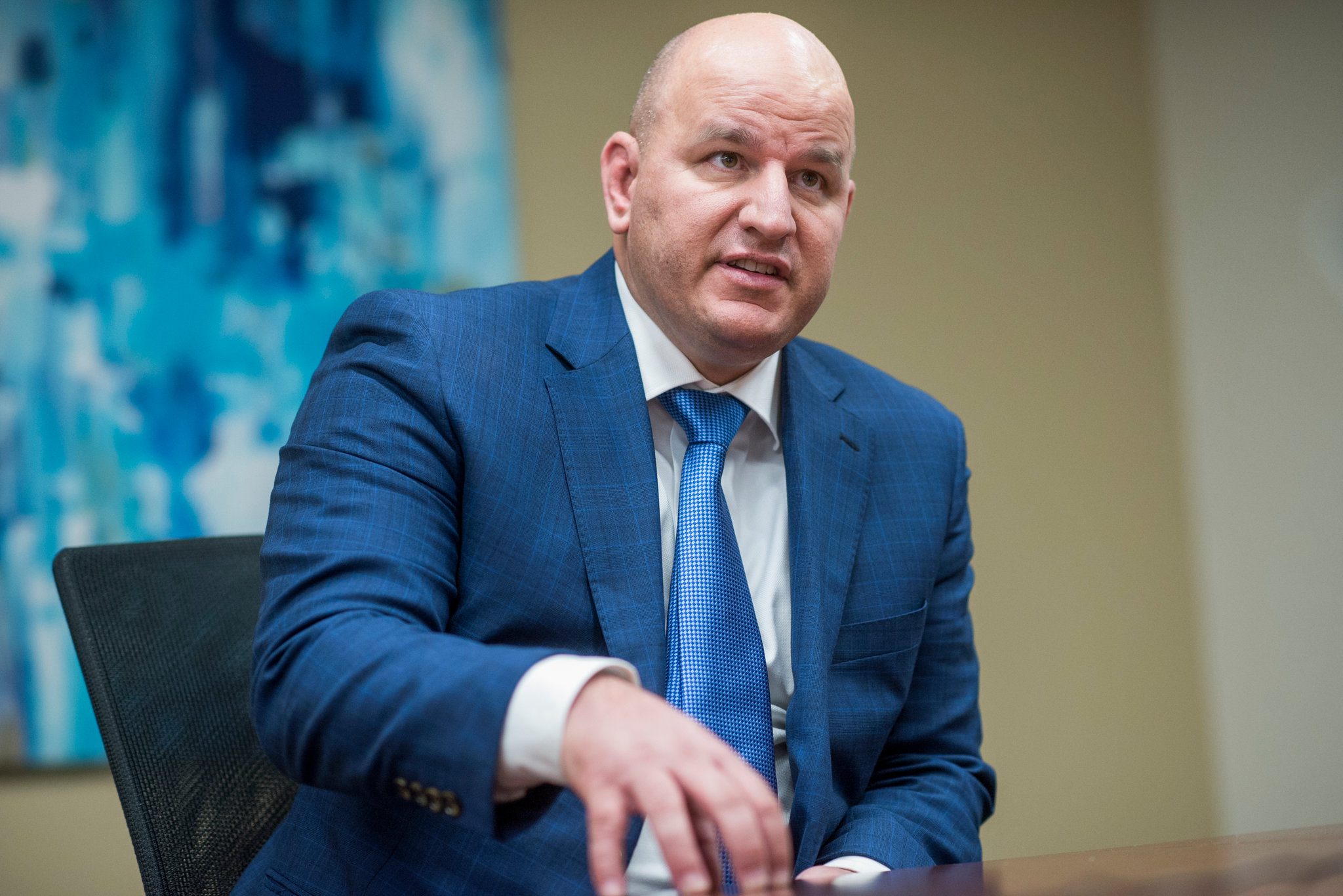 He has written various border security op-eds, and all of his op-eds were published by many media sites. He also put forth his views on the topic "Cause of the Border Crisis and Steps to Solving it."
Signup For Our Newsletter