On Lindell TV, Mike introduced his special brand of coffee, MyCoffee, now available on MyStore.com, his website for U.S. Entrepreneurs and their products. Using the promo code COFFEE7, people can save 25% and enjoy the best coffee available on the market today!
What is MyCoffee MyStore by Mike Lindell?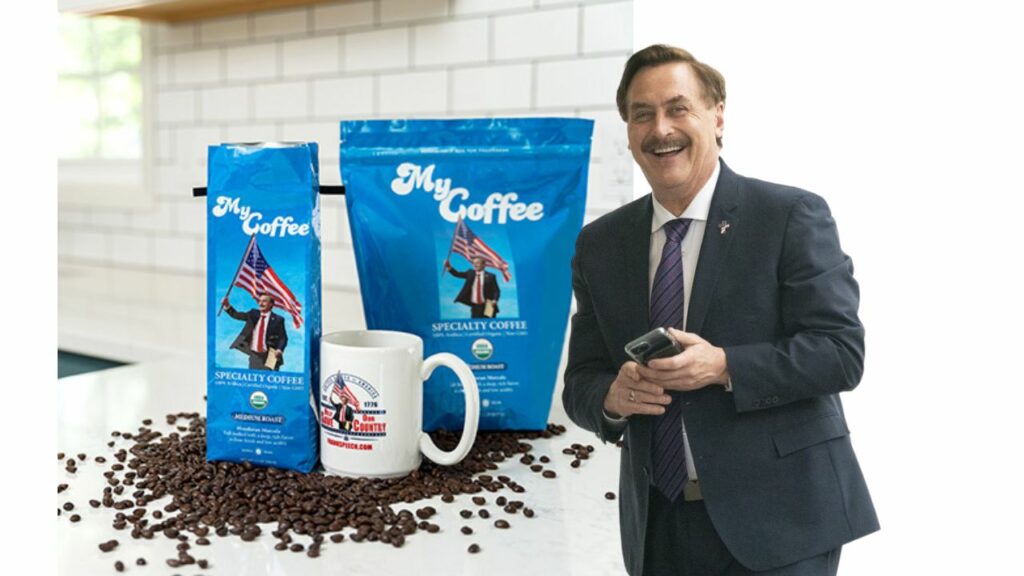 Mike explains that this coffee is available in various Roasts and sizes, whole bean or ground. It is non-GMO and organically grown coffee. In fact, after sampling the coffee, he had to find out more about it and flew down to the source. This family-owned grower has as their source fields in Honduras that are only good for one thing, growing coffee. And it is amazing. MyCoffee Trademark is Registered by Mike Lindell Products, LLC. 
With his pillow empire crumbling, Mike Lindell announces his new venture, MyCoffee: "The best coffee you are ever gonna have in your life!" pic.twitter.com/LkH9kFBgsU

— Ron Filipkowski 🇺🇦 (@RonFilipkowski) June 26, 2022
On his trip to the grower, Mike was shown the process from field to processing. For 15 to 20 years, this family-owned business has had a process where they test every batch and select only the best. Unlike the nationwide chains whose process is designed to produce every batch the same, any batch that doesn't cut is sent back.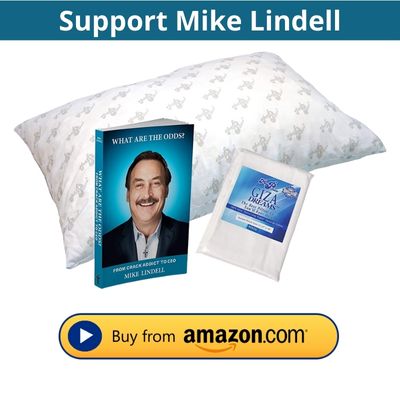 It is an online marketplace created by Mike Lindell to showcase revolutionary American-made products and U.S. entrepreneurs. Mike is the inventor of My Pillow and a successful entrepreneur who has built one of the most appreciable brands.

Your products are hosted and sold on MyStore.com's e-commerce platform. 

MyStore lets people introduce a large audience to their inventions and products through videos.

MyStore handles distribution and fulfillment.

MyStore works directly with entrepreneurs and inventors to turn their ideas into real products.

MyStore hosting the products on MyStore and the power of synergy expose your products to a huge audience.
What is MyStore by Mike Lindell?
Mike Lindell introduces MyStore. He is passionate about supporting U.S.A. entrepreneurs and bringing manufacturing back to his country. For years people have approached him with great products but have no way of marketing them. MyStore.com was created to give those people a voice and a platform to bring consumers their amazing products in the U.S.A.!" -Mike Lindell.
MyCoffee price, quantity, quality, and comparison with other products :
MyCoffee is available in MyStore for $ 24.99, as low as 18.74. 

My coffee is available in many flavors light roast, dark roast, medium roast, and decaf (medium roast). It is available as the whole bean and in ground form also. The available sizes of packing of coffee are 12 oz bag and 2 lb Bag. My coffee is different than other coffees available on the market. It is very rich and smooth and has low acidity. The finish is clean, and it has a pleasant aftertaste. It is so delicious and the best coffee. It is roasted and packed in the U.S.A. The beans are selected from the top 2% available. The coffee is 100% Arabica. It is organically certified. 
MyStore Products
Beauty products

 – body duo, Wrinkle eraser, Coral sun mousse, Tanning lotions, etc.

Books 

– Faith alone, What are the odds, Be kind to everyone, If you can meet, etc.

Bath products

Food

Drinks

Health

Kitchen & Dining

Household essentials

Religious products

Toys and games

– Lux box, Shooting strap

Personal care products

 – zone protects insect repellent, Nosmudge mascara shields, U Rollit massage roller, Nail filers, Natural soap bars, etc.

Home Improvement 

Home Décor

– American freedom flags, candles, Religious flags, etc.
F.A.Q. for MyStore.com by Mike Lindell
 Q. What makes this platform different than other shopping platforms?
The creator and C.E.O. of the company, Mike Lindell, created MyStore.com. Mike overcame obstacles to spreading the word about his product, MyPillow, using trial and error and hardship. Mike has a genuine interest in easing the way for other business owners. MyStore features American business owners, making them in the U.S.A. goods. 
A channel that delivers these goods straight to customers without them having to go through hurdles or compete with big-box retailers 
 Q. Why MyCoffee Made in the U.S.A?
This nation's illustrious past was forged by its people's toil and ingenuity, which is why we seek to promote made-in U.S.A. goods once again. 
When you purchase American-made products, you are helping your neighbors and local economies, guaranteeing that your hard-earned money is reinvested in your neighborhoods. 
Thanks to this, future generations will have work, and we will be less dependent on imports. 
You are assuring that you purchase high-quality goods made with superior materials, contemporary manufacturing processes, and higher labor standards while supporting your nation. 
You may lessen global emissions and benefit the environment by doing away with the need for imports and extending in-transit transport. 
Buy Quality

Support the Creation of Future Jobs 

Support your community
 Q. How do I get my product on MyStore.com?
Scroll to the bottom of the MyStore.com homepage in Footer you find will Submit a Product. 

Subscribe to Email Updates :