Gary Shapley, an IRS supervisory special agent and whistleblower, made a significant accusation supported by a former FBI agent who participated in the Hunter Biden investigation.
Here you have details of the news.
Whistleblower tips off Bidens during investigation, former FBI agent says
In a closed-door hearing on July 17, the unnamed retired FBI supervisory special agent provided testimony to the House Committee on Oversight and Accountability. The 65-page transcript of that testimony was made public by the committee on Monday.
The ex-agent corroborated Shapley's claims that President Joe Biden's transition team was informed of the FBI's intention to interrogate Hunter.
Also, read the news "Hunter Biden's Plea Deal Collapses, He Pleads Not Guilty"
The agent claimed that the Biden transition team had been informed the night before the scheduled interview, which was set for December 8, 2020.
The agent told lawmakers, "I was refreshed by the testimony of supervisor No. 2, and I believe he's correct. I believe I – you know, and now getting into the frame of mind, I know I was upset when I learned about it,"
The Secret Service, which had a detail guarding Hunter and the transition team at the time, was also warned. Although the former agent thought the Secret Service would be informed the morning of the interview, he still considered it appropriate to let them know that the FBI planned to speak with Hunter.
Also, read the news "Special counsel unlikely to find new evidence against Hunter Biden"
The former agent clarified why he had been upset: "I felt it was people that did not need to know about our intent." The former agent could not name the exact member of the Biden transition team who was informed.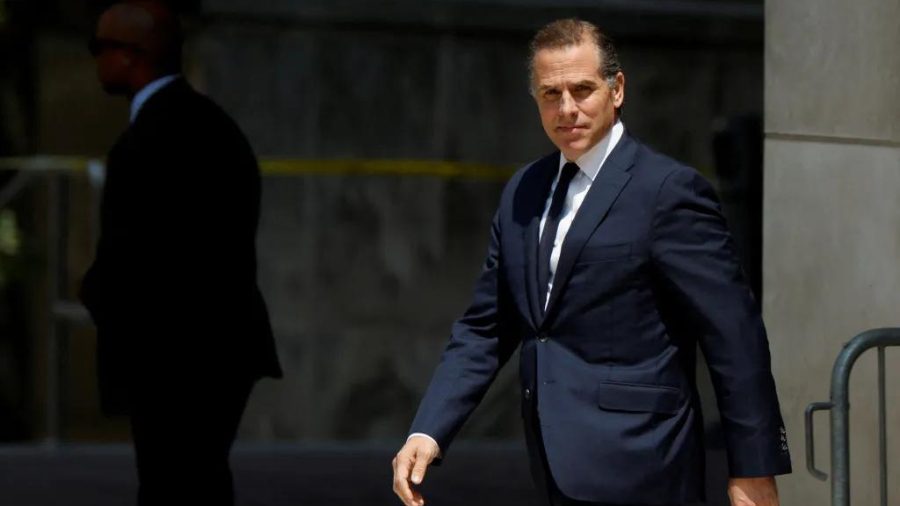 The former agent claimed that he and Shapley were later given the order to hold off on interviewing until Hunter Biden gave them a call, but the contact never occurred, and the interview never took place.
Also, read the news "White House says no pardon for Hunter Biden"
Two IRS officials who collaborated with the FBI and Department of Justice (DOJ) to look into the junior Biden's finances and international business transactions claim that politics tainted the DOJ's inquiry.
In July, Shapley and Joseph Ziegler, the main case agent on the Hunter Biden investigation and a 13-year IRS veteran, gave testimony to the House Oversight Committee outlining their concerns.
Also, read the news "Biden's silence on Maui wildfires defended by White House"
Ziegler testified, "I have witnessed the corrosion of ethical standards and the abuse of power that threaten our nation. It is within this context that I have chosen to shed light on these actions and expose those responsible. I recognize that while I was present at the start of this investigation and was closely involved with the investigation for roughly five years — that I am just a part of the story, My aim is to address systemic problems that have allowed misconduct to flourish. It is not a call for blame but a call for accountability and reform."

Subscribe to Email Updates :