While it is no wonder that a telecommunication service provider amazes people with exciting deals and offers, AT&T has something extraordinary to blow your mind.
Here, you have everything you need to know about this deal.
AT&T Has A Pretty Insane Deal For The Pixel 8 Pro
In its unique deal, AT&T is offering Pixel 8 Pro for free when you trade in any eligible device as long as you are on an eligible AT&T unlimited plan.
Like many devices, the Pixel 8 Pro has now added $39.99 to its original price, specifically with AT&T. That means, if you cannot benefit from the Pixel 8 Pro deal by trading in a device worth of any value, you will be required to pay a little extra money at AT&T than other retailers for the Pixel 8 Pro.
Also, Read – T-Mobile Tuesdays is Giving Away Free Halloween Buckets!
Since the deal mainly relies on trade-in offers, your device must be eligible for the trade-in as per the terms of the deal. Any device you bring must have a fair market value of at least $35 or more to qualify for the deal. Also, AT&T has not mandated any additional down payments while signing in for the deal.
Additionally, with its installment plans of 3 years, the company has provided people an opportunity to improve their credit score with the deal.
The Pixel 8 Pro is the latest smartphone, released on October 4, 2023. The phone has impressive features to offer an outstanding experience to its users.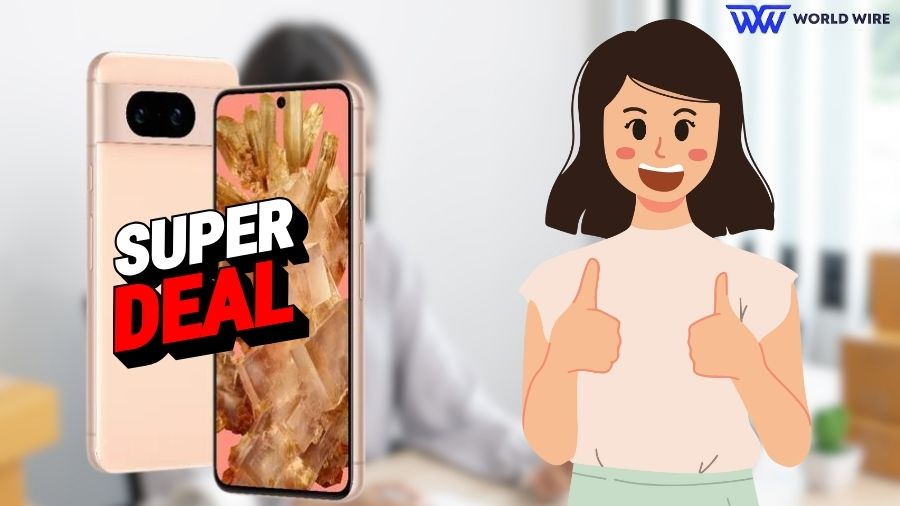 Check Out Other Headlines –  Phone Recertification for SNAP Benefits: It's Easy and Convenient!
The phone has a 120 Hz refresh rate touchscreen display with a resolution of 1344×2992 pixels. It is powered by a non-core Google Tensor G3 processor and supports wireless charging. It is packed with a powerful camera system for high-quality photos and videos.
Here are the key highlights of Pixel 8 Pro features.
| | |
| --- | --- |
| | Value |
| Display | |
| Processor | |
| | 11 MP |
| | |
| RAM | 12 GB |
| Storage | 128 GB |
| Battery | 5050 mAh, non-removable battery |
| | Android 14 |
How To Get The AT&T Deal
AT&T has formulated the below eligibility to get this offer.
You must subscribe to a plan of $75 without any discount applied.
You must be committed to your preferred plan for 36 months.
Your sales taxes must be cleared at the activation time ( AT&T might waive activation and upgrade fees for AARP members or other recognized employer/membership unions).
Also, Check Out – How to Get AT&T Wireless Free Government Phone
If you are interested in AT&T's wonderful deal, you can pre-order your Pixel 8 Pro on its official website. Also, you must read and understand the entire terms and conditions of the deal before approving their deals.
Signup For Our Newsletter