T-Mobile customers can celebrate another free gift from the carrier as T-Mobile Tuesdays perk.
Here are the details of the news.
Free Spooky Physical Item Is Coming Soon To T-Mobile Tuesdays
Besides incredible phone plans and deals, T-Mobile never fails to amaze its customers with free gifts throughout the year. This time, T-Mobile is reportedly offering a Halloween-themed bucket for its upcoming Tuesday's perk.
Latest News Headlines – T-Mobile Offering Free Phones to Customers with Older Devices
T-Mobile Tuesdays is a weekly rewards program for T-Mobile customers. Every Tuesday, customers can claim free gifts in the form of food, drinks, movie tickets, or other exclusive offers on the T-Mobile Tuesdays app.
T-Mobile's new free gift will be available on the T-Mobile Tuesdays app on Tuesday, October 24, 2023.
Also, read – Opt-Out of T-Mobile's Upcoming Plan Migration Using These Steps
According to the sources, the new bucket is a standard Halloween "Trick-or-Treat" bucket with T-Mobile's signature magenta color. The bucket features a typical jack-o-lantern face on the front and has the T-Mobile Tuesdays logo on the back with a handle and no lid.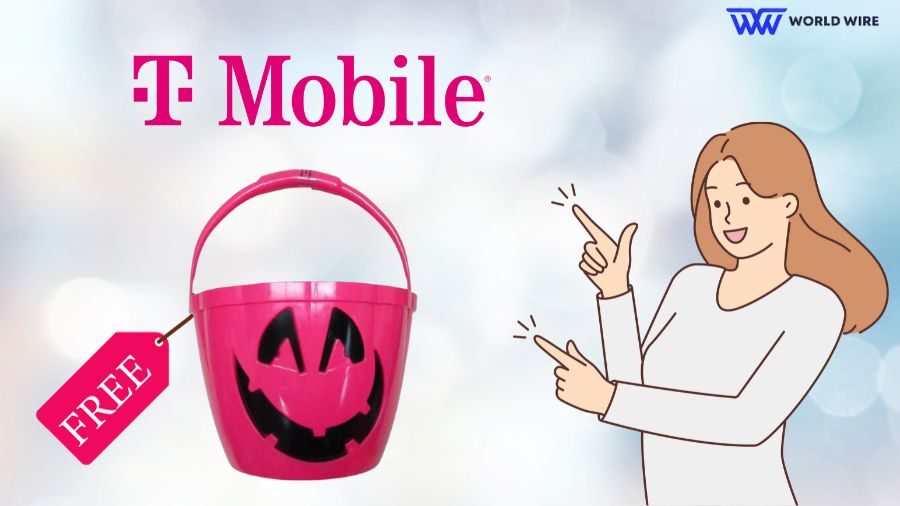 Another special feature of the bucket includes LED lights on its handle that make it more attractive.
Check Out Other Headlines – SNAP Benefits Recertification: How to recertify by Phone?
This is not the first time that the carrier is offering Halloween buckets. T-Mobile offered similar Halloween buckets for its Tuesday gifts in 2018. The carrier also offered Halloween capes once, and in July, T-Mobile gifted free thermal tote bags for the summer.
T-Mobile customers can claim the free Halloween bucket on Tuesday, October 24, by visiting any T-Mobile store and showing the T-Mobile Tuesdays app.
You may also like – T-Mobile Now Hiring in Rochester, NY: Join the Un-carrier Team!
Last Tuesday, October 10, 2023, T-Mobile offered its subscribers a chance to win a gift card of up to $25,000 for Delta Air Lines. As per the sources, more than 500 T-Mobile customers received the gift card in three variants, including $500, $10,000, or $25,000.
As a whole, T-Mobile reportedly gave away over $300,000 in Delta gift cards. Now, a T-Mobile customer awaits to unlock the upcoming new Halloween bucket as a free gift on T-Mobile Tuesdays.
Signup For Our Newsletter