President Joe Biden and Florida Governor Ron DeSantis are making dueling trips to California this week as they prepare for the 2024 U.S. presidential election.
Let's read the news and learn about their visit to the state.
Biden, DeSantis Make Dueling Trips To California In 2024 Bids
United States President Joe Biden and Florida Governor Ron DeSantis are reportedly making dueling trips to California in their 2024 presidential bids, upholding the political and financial importance of the state as they prepare for 2024.
Also, See: Ron DeSantis Announces 2024 Presidential Bid
Democrat Biden is running for reelection despite believing many that he is unfit to be the leader of the country, and DeSantis is the second top runner for the 2024 Republican presidential nomination after former president Donald Trump.
Both presidential candidates visited California almost simultaneously to influence people in the state and make efforts to raise billions of dollars in funds for their respective campaigns.
As per the news, Biden is in San Francisco through Wednesday for fundraising and attending climate change and artificial intelligence (AI) events, while DeSantis is in the Golden State through Tuesday and attended a private fundraiser in Sacramento.
Also, See: Joe Biden Will Announce $600 Million in Climate Spending
They both were in Silicon Valley on Monday, raising money for their campaign. The United States presidential election 2024 in California is scheduled for November 5, 2024, as part of the 2024 U.S. election. The visit of the President and the governor also comes as the state is set to play an important role in the 2024 presidential battle.
Referring to their visit, a Florida-based Republican strategist, Ford O'Connell, said," The longtime call among Republicans is that if you let Democrats keep winning at the national level, then the rest of the nation will look like California. The Democrats wish to turn the nation into California, and the Republicans want to turn the nation into Florida."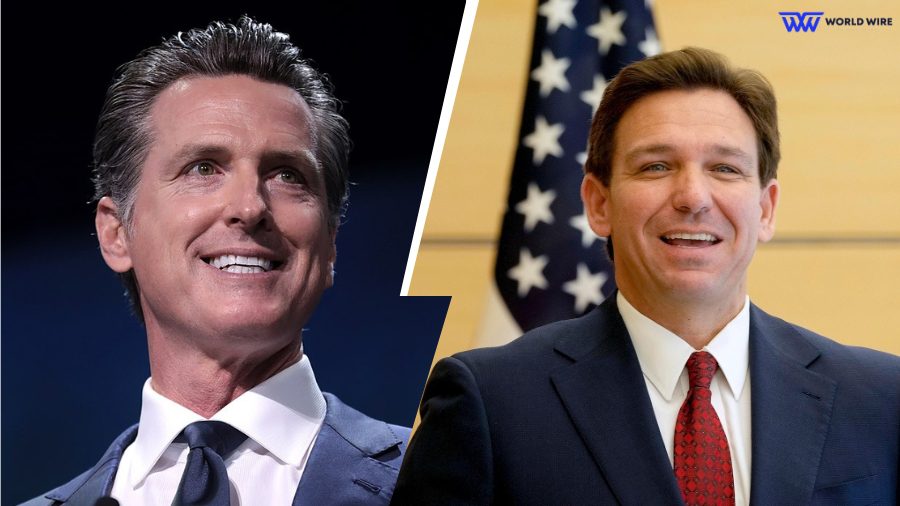 On Monday, DeSantis's campaign shared a video titled 'California deteriorates while Florida thrives.' The Florida Governor also appears to get involved in conflicts with California Governor Gavin Newsom over the issue of around three dozen migrants that flew from the Texas border to Sacramento this month. Newsom asserted last week that DeSantis fired back while debating with him, saying to Newsom, "Stop pussyfooting around" on whether he will run for President in 2024.
Also, See: DeSantis vs. Newsom – Who has more chances to win 2024 Elections?
The California governor joined Biden in Palo Alto on Monday to discuss climate, and the leaders announced new investments to boost climate stability. They walk along the San Francisco Bay with an environmental student to get ideas about nature preservation.
DeSantis's visit to California can allow him to contrast with Biden while in the same state. O'Connell said," I think that DeSantis presents better with voters when he is able to contrast himself against Biden and Democrat policies. He wants to be the person who faces Biden in the general election."
Also, See: Ron DeSantis Tweets Lie About L.A. Dodgers Pride Night
However, the Florida governor did not make any public appearances during his visit to California, and he is not expected to do so.
On the other hand, Biden assembled experts and researchers in the AI space to communicate about threats from emerging technology.
O'Connell also said, "While Democrats may rule the roost in California, the state has largely been a big source of Republican fundraising money."
In their visit, Biden is reported to be present in some of the most expensive zip codes, while DeSantis made fundraising stops in Sacramento, the Bay Area, San Diego, Orange County, and Los Angeles.

Subscribe to Email Updates :