This Coors Field parking guide covers all the information about official parking lots, unofficial parking lots, and more.
So without any further delay, let's begin –
Coors Field Parking Guide – Tips, Maps, and Deals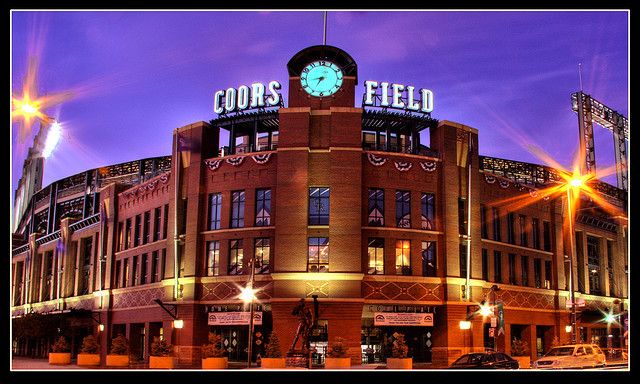 Opened in 1995, Coors Field is a baseball arena located in downtown Denver, Colorado. The stadium is the home field of MLB's Colorado Rockies.
It has been hosting several games and concerts and has a capacity of more than 50,144 people for baseball games.
The arena has a reputation of being a hitter's park due to its high elevation. During its construction, dinosaur bones were discovered while digging, leading to the selection of Dinger, the team's triceratops mascot.
Finding a parking spot around the venue can be troublesome on game days. Our ultimate Coors Field parking guide will help you with the best parking options and tips for parking near the stadium, with other information on public transit and tailgating.
Coors Field Official Parking Options
There are three official parking lots named lots A, B, and C containing 4300 parking spaces altogether. Central Parking Systems manage these parking lots.
The cost of parking in these lots ranges from $17-$35. The lots open two and a half hours before a Colorado Rockies game.
The official parking lots are mentioned below, with parking prices and locations.
Parking – Lot A 
Price – $19

Location – outside Gate A. Lot A sits between Blake Street and the railroad tracks extending northeast to the 27th Street entrance.
Parking – Lot B
Price – $17

Location – Lot B is placed next to Lot A between Blake Street and the railroad tracks extending from the 27th Street entrance toward the 30th.
Parking – Lot C
Price – $17

Location – Lot C can be accessed at one of three entrances, Park/22nd and Wazee, 27th and Blake Street, or 33rd and Blake Street.
Although cash and major credit cards are accepted upon arrival, it is recommended to book in advance and get a secured parking spot. Free bicycle self-parking is also available at Gates A and E.
You can reserve your parking spots by using Vivid Seats. You can call (303) 312-2040 if you need any information on parking at the arena.
The stadium also has Valet service in the VIP car parking lot, which costs $35. Parking Garage has a $5 daily rate on non-game days, while event rates differ.
In addition, there are four electric vehicle charging stations on the ground parking level of the Coors Field garage parking structure. You must pay to use EV charging stations; the fee is $23 on Rockies game days. It is free of charge for ChargePoint card owners only.
Also Read – Xcel Center Parking Guide
Parking Options Near Coors Field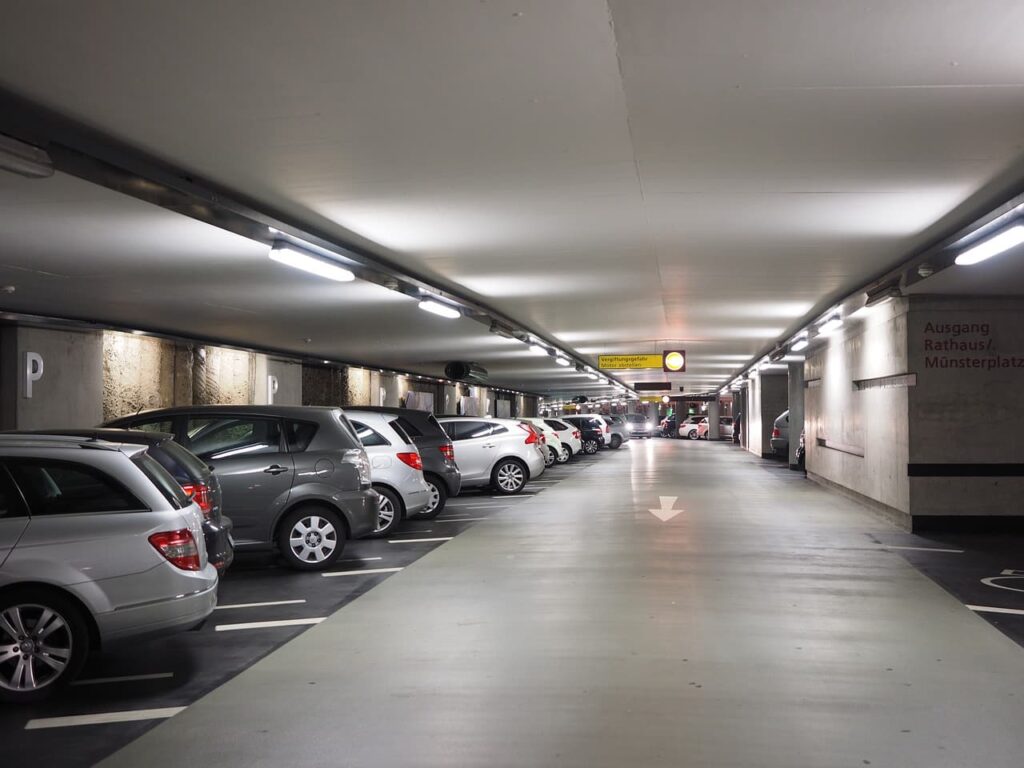 If you wish to save on parking, there are many options just a few minutes' walk from Coors Field. Discover the best nearest parking options below –
Parking – Dairy Block Garage – 1560 19th St.
Rates – $18

Walking Distance – 3 mins
Parking – Music Garage – 1615 18th St.
Rates – $14

Walking Distance – 7 mins
Parking – Beverly Lot – 2000 Larimer St.
Rates – $10

Walking Distance – 4 mins 
Parking – Atrium Garage – 1678 19th St.
Rates – $10

Walking Distance – 5 mins 
Parking – Kristi Lot – 2060 Larimer St.
Rates – $8

Walking Distance – 5 mins 
Parking – Garage – 1549 18th St.
Rates – $8

Walking Distance – 6 mins
Parking – MVP Lot – 2201 Blake St.
Rates – $6

Walking Distance – 6 mins
Parking – 2061 Arapahoe St. Lot
Rates – $5

Walking Distance – 8 mins
Parking – 1150 20th St. Outside Parking Lot
Rates – $5

Walking Distance – 6 mins
You can book your spot in these nearby parking spaces in advance through SpotHero.
Also, you can visit the Coors Field SpotHero parking page and book a spot with rates up to 50% off the drive-up.
Also Read – Rogers Place Parking Guide
Coors Field Handicap Parking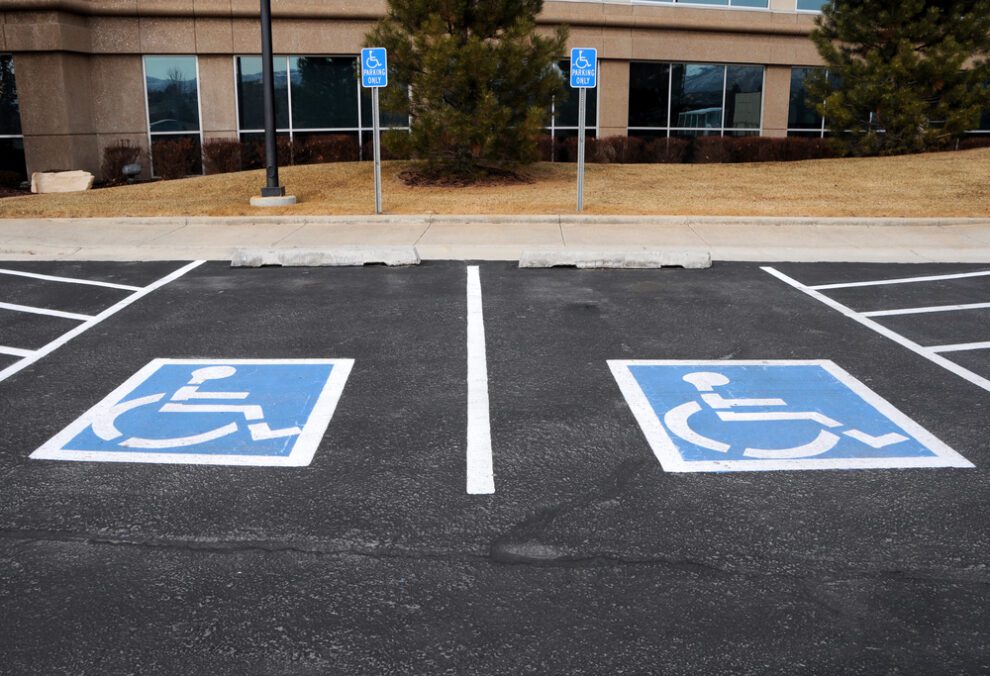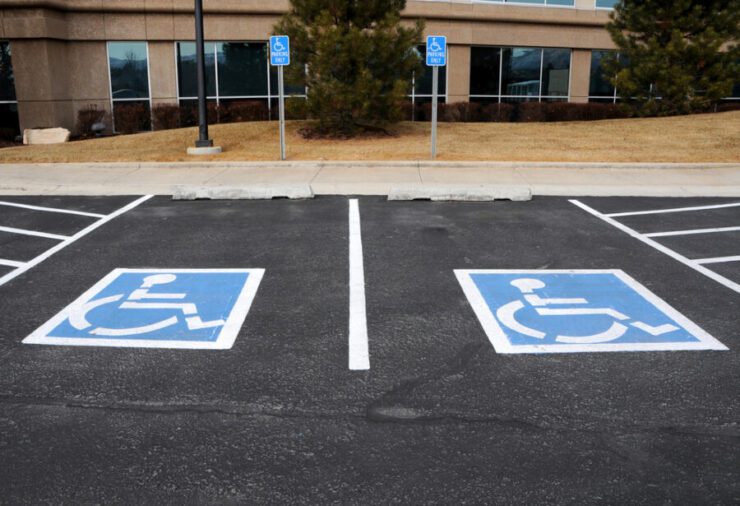 Accessible parking spots are available adjacent to Gate A. Visitors with disabilities may use ramps, elevators, and escalators to access any level of Coors Field.
You must display a valid state-issued disabled parking permit, license plate, or placard to park in these lots. The general parking price for handicapped parking is $17.
You can travel to the stadium by public transit to avoid traffic or getting struck in parking lots.
Public Transit to Coors Field
You can use RTD rail lines to reach Denver Union stations A, B, C, E, and W Lines. Denver Union Station is a short walk away from Coors Field and allows guests who are not driving to easily and affordably reach the stadium. The standard RTD fare for a local ride is only $3. 
You can also Uber to the Stadium, another reliable and cost-effective transportation service. You can find two pick-up/drop-off areas available near the field.
Moreover, you can travel in a taxi cab. Though they are more expensive than public transportation but also more convenient, and the taxi stands are a short walk from Gate A.
Also Read – Amalie Arena Parking Guide
Tailgating at Coors Field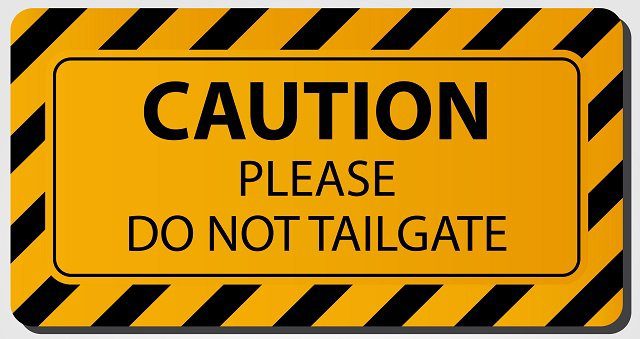 Unfortunately, tailgating activities are prohibited at Coors Field or in the areas surrounding the stadium. Further, alcohol consumption is prohibited in the parking lot.
However, you can grab a bite at nearby restaurants and local bars for pre-game fun.
Getting to Coors Field
Coors Field is at 20the 01 Blake Street, Denver, Colorado – 80205, US.
It is located in the downtown area, a 5-minute drive from the city center.
You can reach the stadium by rail, taxi, or Uber. If you are driving, take the help of Google Maps to locate the exact address.
Also Read – State Farm Stadium Parking Guide
Frequently Asked Questions
How much is the parking at Coors Field? 
The parking price at the Coors Field parking garages ranges from $17- $35. However, the parking prices vary according to the event. 
You can call (303) 312-2040 for more parking information.
Where can I park near Coors Field? 
You can park in several parking spaces at the Coors Field and a separate lot for handicap parking, which will cost $17 per game. Further, you can find metered street parking along Blake Street, Market Street, and Park Avenue W.
How early should I get to Coors Field? 
Gates A and E open two hours before game time. Gates B, C, and D open 90 minutes before game time. The restaurants and downtown start filling up 2-3 hours before the game.

Subscribe to Email Updates :