Florida's Governor Ron Desantis came to Jacksonville for a conference meeting to discuss the COVID-19 vaccination mandate.
Ron DeSantis erupts at audience member who blamed him for the Jacksonville shooting
On Thursday, Florida's Governor Ron Desantis came into an argument when a black public member blamed him for the Jacksonville shooting that killed three Black people.
Also, read – Former Trump Advisor Navarro convicted of contempt of Congress
The conference is scheduled to highlight Florida's protection against COVID-related mandates. Still, it converts it into a major argument between Florida's Governor Ron DeSantis and the Black members of the public.
While the conference was going smoothly, the man from the public told him that when he was a Veteran and appreciated the governor's military service, he felt that DeSantis's policies allowed "immature people' to kill and became the "cause of death of the people who were murdered a couple of weeks ago."
Check Out Other Headlines – Lawmaker Visits Latin America With Soros' Help
Ron objected to his statement, "I Am not going to let you accuse me of committing criminal activity. I'm not going to take that". The Black public member said, "You have allowed people to hunt people like me," and their argument heated up. Ron replied," Oh, that is nonsense. That is such nonsense". And all the audience who are present there are starting to discuss things.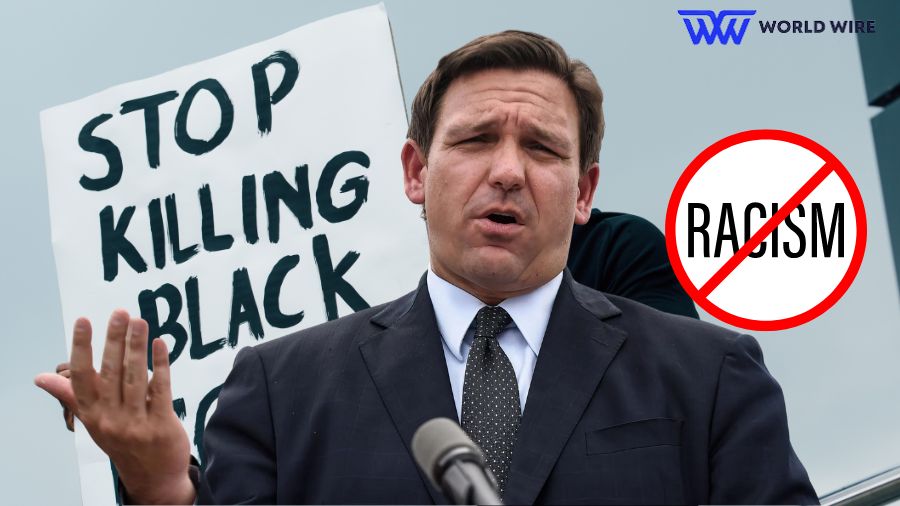 Later on, the man from the public has been out from the conference news, when the argument increases. Afterward, The American Civil Liberties Union of Florida noticed the man's statement and re-checked the encounter video online.
READ MORE – Gabriel Amo wins Rhode Island's Democratic-House Primary
A group of many people posted on Twitter that "Gov. DeSantis policies have made Florida less safe for Black people in Florida." When the argument increases, the local leader has to interrupt to make the argument normal.
When the conference news was completed, a DeSantis appointee, Florida Surgeon General Joseph Ladapo, who spoke earlier about COVID vaccines and also who is Black, said, " It is Terrible that people take advantage of the fact that he is a different color from the poor victims of that tragedy to try and tie him into something," He said these people are really "crazy" and "insane."
What's More – Trump critic Becky Edwards leads in Utah congressional primary.
Governor DeSantis, a 2024 GOP Presidential nomination candidate, paused the campaign on August 27 and returned to Florida from Jacksonville to manage the aftereffects of the Jacksonville three black man shooting case and preparation for Tropical Storm Idalia.
He is expected to reschedule his campaign in Iowa this weekend, where he will take part in a bus tour with Never Back Down.

Subscribe to Email Updates :