Former Ex advisor Peter Navarro of President Donald Trump has been convicted of contempt of Congress. Navarro has faced the reporters after he refused to cooperate with an inquiry into alleged efforts to overturn the 2020 election at U.S. District Court in Washington.
Former Trump Advisor Navarro convicted of contempt of Congress
He was found guilty on Thursday of contempt of Congress to overturn the 2020 election. Opposition lawyer said he was "above the law" by ignoring the court's decision.
Also read –Dem. Lawmaker Trip To Latin America Was Funded By George Soros
He has been found guilty by 2 Counts. Each Count carries a minimum of 30 days and a maximum of 1 year imprisonment. Also, there is a fine maximum of $1,00,000. He may have to face 1 year of imprisonment.
On Thursday, Peter said it was a "sad day for America" outside the court in Washington, D.C. For the first time in history, he said, "A senior White House adviser, an alter ego of the President, has ever been charged with this alleged crime."
Read Latest News Headlines- Amo Elected to Rhode Island's Democratic-House Primary
He was found guilty by the 12 members of the jury. Also, he argued to the Department of Justice that had a policy where, for more than 50 years, the Senior White House advisers could not be forced to testify in Congress.
"Yet they brought the case," he said.
Peter Navarro was presented by a U.S. House of Representatives select committee in February 2022.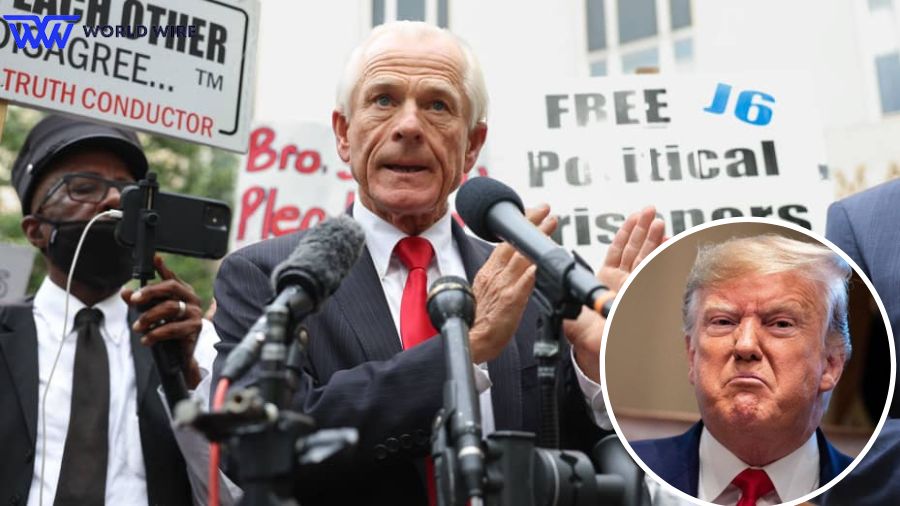 Check Out Other Headlines – Trump critic Edwards surges ahead in Utah special election
He refused as he was not guilty and didn't provide documents or emails to the Democratic-led panel. The committee has asked him why they delay the certification in the 2020 election.
He said, "he was the architect of a strategy to challenge the election results." For submitting late certification in an election, it is the plan for congressional Republicans to delay the certification of President Joe Biden's Victory. He called this strategy the "Green Bay Sweep".
What's More – James demands judge fine Trump for 'frivolous' arguments
When he was boarding a flight to Nashville, Tennessee, at Washington D.C., he was arrested by FBI agents. In an interrogation with the committee, he said, " Trump instructed him to cite executive privilege."
But, last week, Judge Amit Mehta, an Obama nominee, said there is no proof that Trump said to ignore the committee decision. His case is scheduled for January.
MUST READ – Ellis Laughs Off 'Mugshot Barbie' Nickname
A former Advisor of Trump's campaign said to the BBC lawyer that he may be politically motivated. He said, "It is uncommon for Congress to hold former or serving members of professional administration in contempt.
He set the example in the year 2012 when the former advisor of President Barak Obama also refused to give the documents in contempt of a Republican Congress. Still, no legal action was taken against him.
Also, read – Ramaswamy Doubles Down on Voting for Trump if Convicted
Lanza said, "We are going down a dangerous route by escalating these things." He added, "That's not good for our system of government."
Also, in the former Trump campaign, Steve Bannon was found guilty of contempt of accepting the House committee in 2022. He had to be in jail for 4 months, but he walked freely as their defense team appealed the conviction.

Subscribe to Email Updates :