DeSantis gave a speech on Sunday afternoon from the state's emergency operations center in Tallahassee to warn Florida's Gulf coast to prepare for Tropical Storm Idalia, which may become a hurricane as early as Wednesday.
DeSantis pauses campaigning as Florida faces dual crises
Gov. Ron DeSantis abandoned the campaign trail on Sunday and returned to his state to deal with the crises as a tropical storm intensified in the Gulf of Mexico.
Also, Read – List of Fulton County charges against Donald Trump
DeSantis issued a statement addressing the incident at a Dollar General store in Jacksonville before addressing the storm. Authorities said that the White gunman, whom DeSantis called "a deranged scumbag," used racist remarks, left a racist screed behind, and drew swastikas on his firearm.
READ MORE – Trump arrested at the Fulton County Jail in Georgia: Highlights
DeSantis stated, "Perpetrating violence of this kind is unacceptable, and targeting people due to their race has no place in the state of Florida."
DeSantis went to a Sunday night vigil in memory of the shooting that claimed the lives of three individuals in Jacksonville on Saturday before the shooter committed suicide. DeSantis began the Sunday news conference by denouncing the shooting close to the historically Black Edward Waters University.
Check out other headlines – Marcellus Williams Sues Gov. Parson for Disbanding Board of Inquiry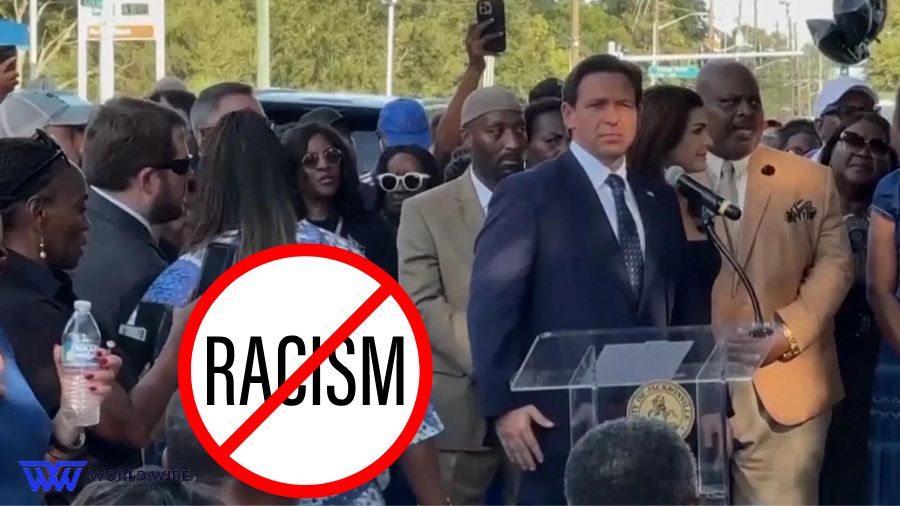 Three of the victims were Black, while the gunman, a white 21-year-old with an AR-15 who police claimed had written a manifesto, was White.
DeSantis claimed to have met with Edward Waters, President A. Zachary Faison Jr. provided more security resources than those given to Jewish Day Schools when threats were made against them.
Latest News Headlines – Joe Biden Student Debt Cancellation Update: Democrats Issue Warning
DeSantis was supposed to hold a campaign event in South Carolina on Monday.
In a statement released on Sunday, President Joe Biden noted that the shooting is currently the subject of a federal civil rights investigation and is being investigated as a potential hate crime.
Biden said, "We must say clearly and forcefully that white supremacy has no place in America. We must refuse to live in a country where Black families going to the store or Black students going to school live in fear of being gunned down because of the color of their skin."
Also, Read – Donald Trump replaces lawyer on team hours before surrender at Georgia jail.
On Saturday, DeSantis issued an emergency declaration for 33 counties, many located near the Gulf Coast.
In addition, DeSantis requested the deployment of 1,100 Florida National Guard personnel to bring equipment for search and rescue operations suitable for the network of swamps that line the coastline where Idalia is predicted to make landfall.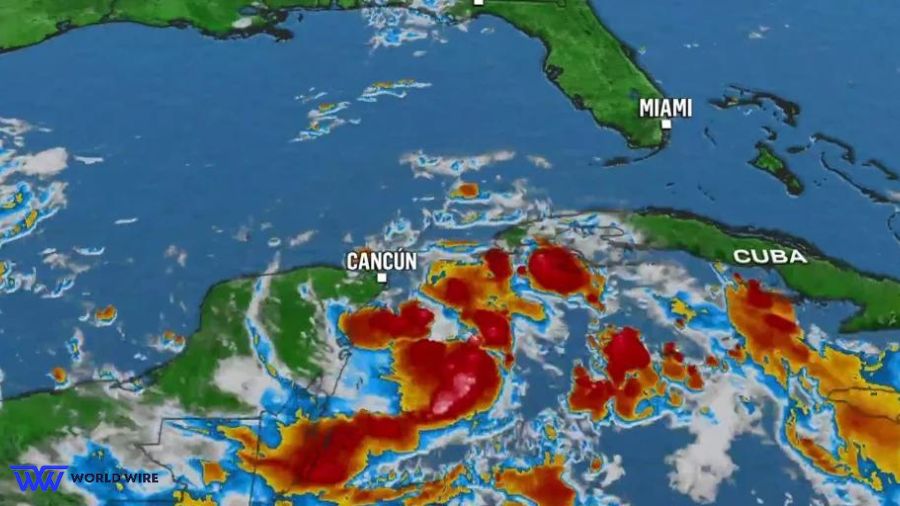 What's More – Has a Chinese Submarine Crashed in the Taiwan Strait? What We Know
From Englewood in Charlotte County up to Indian Pass, just west of Apalachicola in the Florida Panhandle, hurricane watches were issued for many of Florida's Gulf Coast on Sunday. St. Petersburg and Tampa are under watch. The vast coastline covered by the Hurricane Watch reflects the uncertainty surrounding Idalia's projected track and intensity at landfall, which forecasters at the National Hurricane Centre in Miami described as higher than typical because the storm is still developing.
Also, Check out – 2024 GOP Presidential Debate Summary: 8 Republicans Face Off In Milwaukee
According to DeSantis, the Big Bend area is in the middle of the at-risk zone, even if the storm's path is still undetermined. DeSantis stated that power outages will be a particular concern because it's striking a region of the state with an abundance of tall, heavy-limbed trees but sparsely inhabited compared to big towns down the Gulf Coast.
READ MORE – Haley Criticizes Ramaswamy for Israel Aid Cut Proposal
He also expressed concern about Tallahassee, which, in the first two weeks following Hurricane Hermine's landfall close to St. Marks in the fall of 2016, experienced significant power disruptions.
A massive army of power utility crews will be assembled by the state Division of Emergency Management and sent to Marion County to assist. DeSantis urged local utility services to accept assistance from the outsourced teams that the state had sent.

Subscribe to Email Updates :