Democratic lawmakers' recent trip to South America to strengthen diplomatic relations with the leaders of several countries was funded by George Soros, as shown by reports.
Here are the details of the news.
Dem. Lawmaker Trip To Latin America Was Funded By George Soros
On Thursday, the financial disclosures revealed that the Democratic lawmakers' trip to Latin America last month was funded by Billionaire and philanthropist George Soros's Foundation To Promote Open Society.
Also, read – Gabriel Amo wins Rhode Island's Democratic-House Primary
According to the reports, the lawmakers who visited South America between August 13 and August 21, 2023, and met left-wing Latin American leaders to promote diplomatic relations included Maxwell Frost (Democrat Florida Representative), Alexandria Ocasio-Cortez (Democrat New York Representative), Greg Casar (Texas Representative), Nydia Velazquez (New York Representative), and Joaquin Castro (Democrat Texas Representative).
Check Out Other News Headlines-  James hits out at Trump's 'disgraceful' legal strategy
The lawmakers traveled to Brazil, Colombia, and Chile to hobnob. They were accompanied by Left-wing Latin American leaders such as Advisors of Brazilian President Luiz Inacio Lula da Silva, Colombian President Gustavo Petro, and Chilean President Gabriel Boric, all three leaders elected in 2022.
Brazil President Luiz Inacio Lula da Silva strongly supports Soros's Open Society Foundation and reportedly met with Soros's son Alex to discuss the foundation's work in his state earlier this year.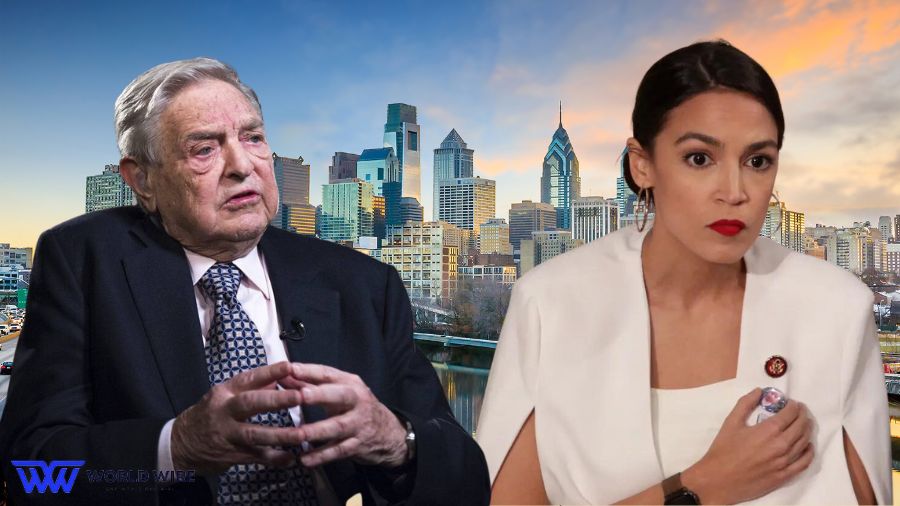 What's More- Utah voters send message to Trump with Edwards' early lead
As per the sources, the liberal think tank Center for Economic and Policy Research organized Democrat lawmakers' trip to South America "to forge a new diplomatic relationship between the United States and Latin America."
The records disclosed that the organizer spent huge funds on meals, lodging, and travel for the Democratic lawmakers, including $6,600 on Frost. A sponsor post-travel form showed Ocasio-Cortez's transportation expenses of $4,955, lodging expenses of $1,545, and $813 meal expenditures.
Read Latest News Headlines – Trump Co-Defendant Embraces Criminal Charges
According to Washington Free Beacon, reports disclosed Thursday, the lawmakers aimed to strengthen diplomatic relations with Latin American leaders through the trip that some conservatives called a "socialist sympathy tour."
Before their trip, Ocasio-Cortez said, "The United States needed to apologize for the harms we've committed through intervention and extractive policies in Latin America and chart a new course based on trust and mutual respect."
READ MORE – Trump to Make Rare Appearance in California at GOP Convention
The disclosure said Ocasio-Cortez's boyfriend, Riley Roberts, also joined her on their trip, and she called him "spouse." On the trip, the lawmakers and the leaders discussed various topics, including climate change policies, racial inequality, and foreign policies.
Neither the spokespersons for the Democrat lawmakers nor the Soro's Foundation to Promote Open Society have commented on the reports.

Subscribe to Email Updates :