This article will provide you with all the information you need, such as do sprouts take EBT payments in 2023, what you can buy with it, and how you can use this card at their stores.
Sprouts Farmers Market is an American supermarket that provides a wide variety of fresh and high-quality organic foods, including vegetables, fruits, meats, bulk foods, dairy products, baked goods, seafood, and frozen foods. The company has established around 340 grocery stores in 23 states that employ nearly 35,000 people.
Electronic Benefits Transfer (EBT) cards are provided to eligible low-income Supplemental Nutrition Assistance Program SNAP qualifying households to assist them in purchasing food items. The card is similar to the debit or credit card that SNAP-qualifying people can use to purchase food items from any store, accepting the EBT card as one of their payment options. Cards can be used in almost all grocery shops as SNAP is a government assistance program available nationwide.
Do Sprouts Accept EBT Payments?
Yes. SNAP beneficiaries can purchase fresh food items using their card at their Market. However, it is crucial to note that you can use your EBT card at Sprouts only for in-store grocery purchases. The market does not take online or catering orders through EBT.
Apart from Sprouts, many stores nationwide accept EBT as a payment method, such as Walmart, HMart, Aldi, and more. Some stores even accept EBT as an online payment method for buying groceries, like Instacart.
At Sprouts, customers can use their card to buy eligible food items such as fruits, Vegetables, meat, poultry, fish, dairy products, bread, and cereal.
Which Sprouts Stores Accept EBT Card Payments?
Sprouts accept EBT card payments in all of its stores across the nation. However, you can only purchase EBT-eligible items with your card.
Remember that you can only use EBT at their offline stores, and they do not accept it as a payment method online.
Well, what are the eligible items that can be purchased using the EBT card? Let's read the answer in the next section.
What Can You Purchase With An EBT At Sprouts?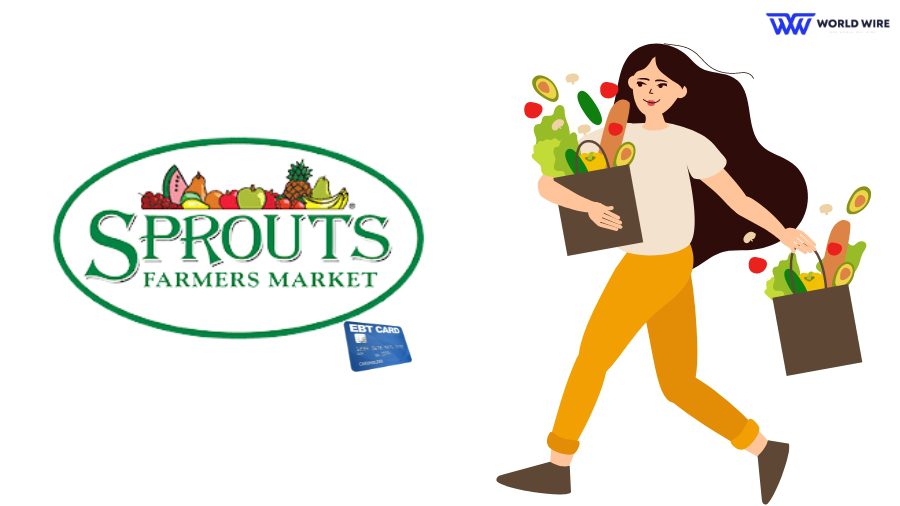 There are many surprising things that you can buy with EBT. Sprouts Farmer Market provides a variety of fresh vegetables, fruits, superior quality bread, snacks, and many more grocery items. But you can buy only EBT-eligible items as a SNAP beneficiary. Therefore, checking for EBT-eligible grocery items that can be bought with your EBT card is best.
You can purchase the following items with an EBT.
Fish and other Seafood
Fruits and Vegetables
Infant formula & infant foods
Meats
Poultry items such as chicken
Proteins bars
Ready-to-eat frozen meals.
Bread and bakery products
Cereals of all kinds
Coffee
Dairy products, including milk, yogurt, and cheese
Energy drinks with nutritional information
How to Use EBT at Sprouts Farmers Market?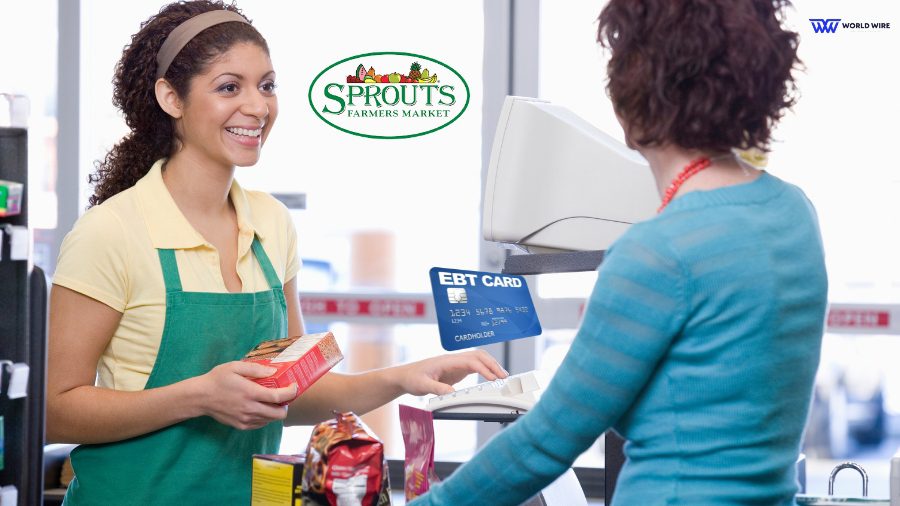 Shopping for groceries at Farmer Market with your EBT is effortless and takes these simple steps.
First, you need to find a store near you.
Once you get one, pick EBT-eligible groceries items at the store.
Swipe your EBT card using the store's card reader.
Insert your card PIN.
The cashier will finally complete your payment.
Note: You can only purchase EBT-eligible items at Sprouts. You must pay separately if you have selected some household items you need while shopping. You may use a check, credit card, or debit card if you have EBT-ineligible items in your shopping bag.
What Can't Be Purchased At Sprouts With An EBT Card?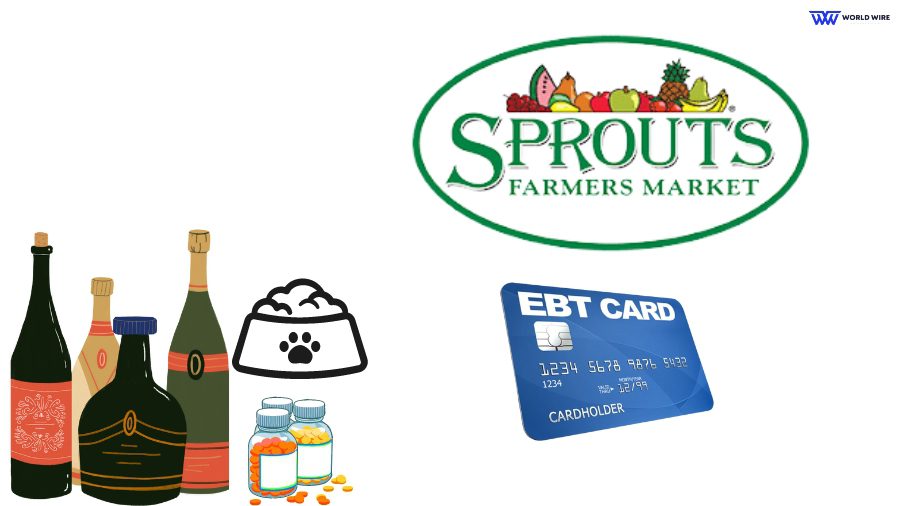 EBT card is provided to SNAP beneficiaries only to fulfill nutritional requirements. As an EBT cardholder, you can purchase only food items to meet your basic needs. You cannot purchase items like vitamins, paper towels, or prepared foods using your EBT benefits.
Therefore, knowing what you cannot purchase with your EBT card will be helpful.
Alcoholic drinks
Alcoholic drinks like beer and wine cannot be purchased at Farmers' Market with this card.
Body care products
Body care products, Such as soap, shampoo, and lotion, cannot be purchased with an EBT card at Farmers Market.
Food for pets
You cannot purchase pet food and treats with an EBT card.
Herbs and supplements
You cannot purchase herbs, vitamins, and dietary supplements with an EBT card at Farmers Market.
Make-up products
You cannot purchase lipstick, foundation, and mascara with an EBT card.
Plants and flowers
Sprouts Farmers Market to purchase anything, including potted plants and bouquets.
Prepared hot foods
At Sprouts Farmers Market, you cannot use your SNAP beneficiary card to buy hot foods like a rotisserie chicken. However, other stores across the nation let you buy prepared food online with EBT.
FAQ
Can I use my EBT card for online orders at Sprouts?
Currently, they do not accept EBT payments for online orders
What do I need to bring with me to use my EBT card?
You must bring your EBT card and PIN to use your benefits.
Can I use my EBT card to pay for delivery or pickup orders?
No, at this time, they do not accept EBT payments for delivery or pickup orders.
Can you buy prepared food at Sprouts as SNAP beneficiary?
No. You cannot buy prepared food using EBT.

Subscribe to Email Updates :