Walmart is a SNAP-authorized store where EBT cards are accepted. But the question is – what can you buy with an EBT card at Walmart?
If you also receive SNAP benefits and have the same question in your mind, you have stumbled upon the right webpage. This article covers detailed information about what you can buy with EBT at Walmart and what you can't. Besides that, we have also covered a detailed FAQ section answering the most commonly asked queries related to EBT cards, Walmart, and so on.
So without any further ado, let's get started –
Does Walmart Store Accept EBT Cards?
Walmart, the largest retailer in the US, accepts EBT cards for payments, meaning customers can use EBT cards to pay for purchases made at the store.
Walmart supports the SNAP program (Supplement Nutrition Assistance Program), which offers financial assistance to low-income families through EBT. It was earlier called Food Stamps and helps families by giving cash benefits to buying groceries.
EBT is a way to distribute SNAP. This card can be used at Walmart stores – both online and offline. However, you can only buy eligible Food Stamp goods using this card.
What Can You Buy with EBT at Walmart?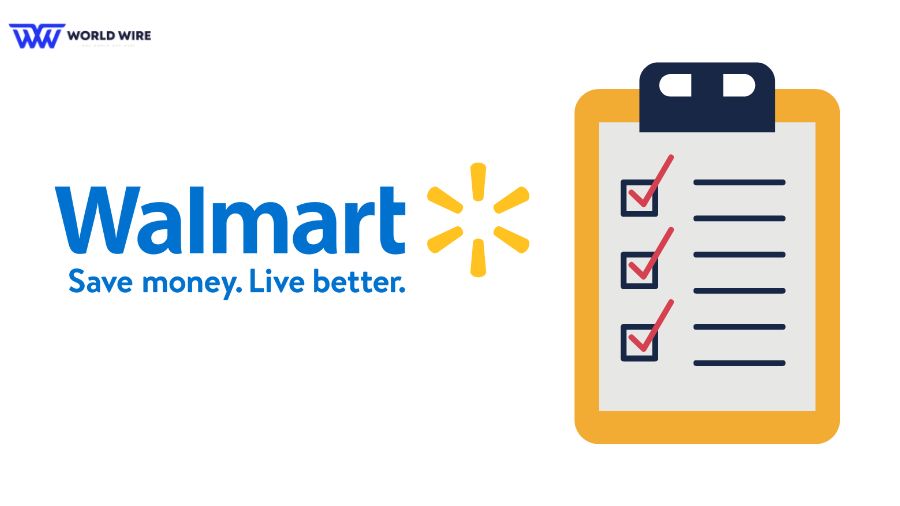 With the SNAP benefits, you can buy a lot of items from Walmart. The items that can be purchased from the store are decided by the United States Department of Agriculture for EBT cardholders. You can buy all the items that you can cook and consume.
Here is the list of items that you can buy at Walmart using an EBT card –
Poultry
Various meat items such as ribs, steak, ground beef, and so on.
Pork items such as bacon, chops, sausages, and tenderloin
Seafood
Vegetables
Fruits
Snack items
Bread and cereals
Dairy items such as milk, cheese, and yogurt
Ice creams, cookies, and brownies
Soft drinks and non-alcoholic beverages
Sandwiches
Salads
Seeds and various plants that can help you grow vegetables or fruits at home
What you can't buy with EBT at Walmart?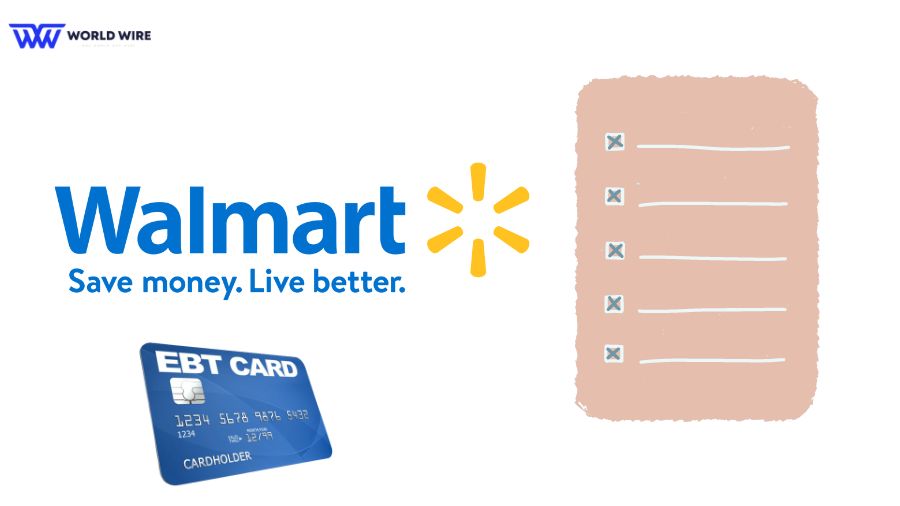 Now that you know what you can buy with EBT at Walmart, let us share a list of items that cannot be purchased using an EBT card.
These items are restricted from being purchased using this EBT card –
Vitamins
Tobacco
Cigarettes
Liquor, wine, and beer
Live animals
Food for pets
Cleaning solutions
Skincare products and make-up products
Why can't I use my EBT Card to buy hot food at Walmart?
SNAP benefits offered through the EBT card are only for people who do not have a good income to eat healthy food. SNAP or Food Stamps benefits are given only to low-income groups and people to help them prepare healthy meals.
You cannot use the cards to buy hot foods at Walmart or ready-to-eat meals since these are considered unhealthy. Therefore, these foods are against the intent of the SNAP assistance program.
Does Walmart accept EBT cards online?
Yes, Walmart accepts EBT cards online. EBT card can be used to make the payment for the groceries you ordered online at Walmart.
You can either choose pickup or get them delivered to your home. Walmart will deliver goods to all the locations except to these five states, including Arkansas, Louisiana, Maine, Montana, and Alaska.
How to Pay Online at Walmart with EBT Card
These are the steps that need to be followed to pay online at Walmart using an EBT card –
Add the products you want to buy to cart
You have to add all the items you would like to buy to the cart. If you would like to buy the items which you are not allowed to buy through this card, you must use another payment method to buy those items.
Navigate to checkout
After that, navigate to the checkout option and proceed to checkout.
Select EBT card and Enter Card Details
From the Payment method options, select EBT card and provide your card details.
Enter the pin
After that, you will be asked to enter your EBT card pin details. This is important to verify the transaction.
Once the payment is approved, the website will redirect you to the confirmation page.
Keep in mind that SNAP benefits will not cover the delivery fee and other expenses during the delivery order. For this, you have to use any other card or provide any other payment method.
FAQs
What if I lose the EBT card?
If you lose the EBT card, the first thing you would need to do is to report the loss. This helps you to get a new card. You can call 1-888-328-6399 to report that you have lost your card.
Is using an EBT card safe online?
Yes, the use of an EBT card is highly safe and secure since it is backed by a PIN. Only after entering the pin the amount from the card will be deducted for the purchases made.
How does the EBT card work at Walmart?
EBT cards work similarly to any other debit or credit card. The only catch here is that the items available for purchase are limited to specific categories.
Why are EBT cards created?
The main aim of creating EBT cards is to help low-income families in America get quality and healthy food. This card is delivered through the Supplement Nutrition Assistance program.

Subscribe to Email Updates :