Former President Donald Trump has constantly shown his support for House Speaker candidate Jim Jordan, who has failed to secure the position of Speaker. Why does Trump even want him to be the next U.S. House Speaker?
Let's read and find out.
Why Donald Trump wants Jim Jordan to be Speaker of the House
Despite being a strong candidate, the Republican Ohio representative and Judiciary Committee Chairman Jim Jordan struggles to gain the U.S. House Speaker position.
Jordan, 59, failed to win the position twice, with 20 and 22 Republicans voting against him in the first and second voting on Tuesday and Wednesday, respectively.
Also, Read –  "DeSantis Eyes 2024 White House Bid with Visit to South Carolina"
The United States House of Representatives has stood for more than two weeks without one of the most important constitutional positions of Speaker.
The House voted to remove California Representative Kevin McCarthy from his position of 55th House Speaker on October 3, 2023. Since then, the House has been engaged in electing its leader and putting a full stop to ongoing chaos.
On Friday, Republicans nominated Jordan for the post of Speaker. However, he could not gain enough support to win the House Speakership.
Meanwhile, former President Donald Trump has consistently demonstrated his support for Jordan to be a House Speaker. In his speech at a Manhattan courthouse on Tuesday, Trump voiced his endorsement of Jordan and called him a "fantastic young man" who is "very strong and had very proper opinions about our country."
Check Out Other Headlines – "Biden Gains Ground with Republicans on Israel as Trump Falters."
Trump praised Jordan on Tuesday after he failed to secure sufficient voting, "I think he is going to have the votes soon, if not today, over the next day or two, and I think he will end up being a great Speaker."
The former President wants Jordan to be the next House Speaker for many political benefits.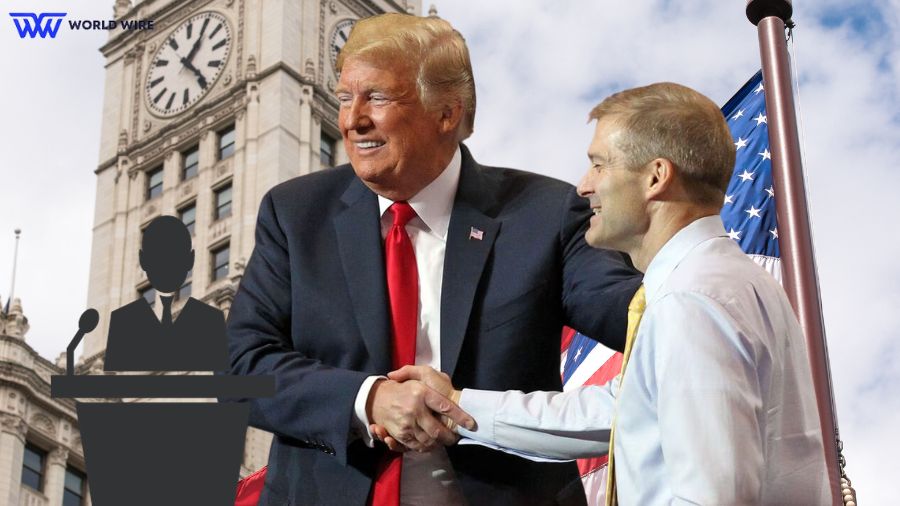 Jordan is a close ally of Trump. He has been a vocal defender of the former President and has supported Trump's false claims that the 2020 election was stolen.
Read More – "Haley and Ramaswamy Spar on Israel-Hamas Conflict"
Since Jordan is a hard-line conservative, Trump thinks the Ohio Representative could be an influential leader for the Republican Party in the media and public who would help the former President promote his political agenda.
Another potential reason behind Trump's strong support for Jordan could be his legal challenges. As the former President faces many indictments, he could expect Jordan to use his power to save him from critics in the future if the Ohio representative becomes a speaker.
Nonetheless, Jordan's candidacy for Speaker has faced many hurdles from some Republicans.
Read the Latest News – "Nikki Haley Urges House GOP: 'Time to Unite!'"
As such, it is yet to see whether Jordan will ever be able to gain the adequate votes he needs to be elected as the U.S. House Speaker with Trump's strong endorsement.
Jim Jordan is currently serving his ninth term as the representative for Ohio's 4th congressional district in the U.S. House of Representatives since 2007.

Subscribe to Email Updates :