The United States GOP Presidential hopeful has asked countries supporting Hamas to take Palestinian refugees as the Israel-Hamas war continues.
Here are the details of the news.
Hamas-supporting countries should take Palestinian refugees: Nikki Haley
Former U.N. Ambassador and Republican 2024 Presidential candidate Nikki Haley has continued expressing her opinions about the ongoing Israel-Hamas conflict at her various news appearances in recent days.
In an interview with Sean Hannity on Fox News Tuesday, Haley slammed Middle Eastern countries supporting Hamas and argued that these countries should allow Palestinian refugees to enter their boundaries. She has claimed that Arab countries should take refugees from Gaza and the U.S. should continue its support of Israel.
Also, Read – Book Ticket for Trump Derry, New Hampshire Rally 2023
Haley said, "I have always said we shouldn't take any Gazan refugees in the U.S. I said it when I was at the U.N. that we shouldn't take Syrian refugees to the U.S. I believe that those in the region should take them."
Haley continued, "I said that about Syria then. That's why Jordan and Turkey took the bulk of the refugees there, and I think, honestly, the Hamas-sympathizing countries should take these Gazans now. We are talking about Qatar, and we are talking about Iran, we are talking about Turkey."
Additionally, the former South Carolina governor has vented her frustration over nations supporting Hamas by speaking similar statements in her Sunday appearance in an interview.
Check Out Other headlines – Jordan's Bid for Speaker Gains Momentum, Backed by Trump and Far-Right.
Haley said, "We should care about the Palestinian citizens, especially the innocent ones, because they didn't ask for this. But where are the Arab countries? Where are they? Where is Qatar? Where is Lebanon? Where is Jordan? Where is Egypt? Do you know we give Egypt over a billion dollars a year? Why aren't they opening the gates? Why aren't they taking the Palestinians?"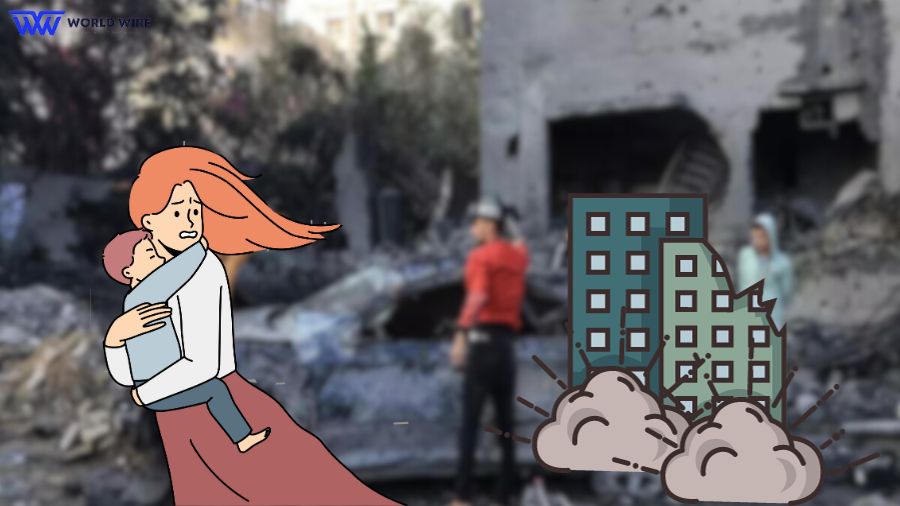 Haley's opinions related to Palestinian refugees match with that of another Presidential hopeful, Florida Governor Ron DeSantis, who has also asserted that the U.S. should not allow refugees from Gaza.
The GOP presidential candidate also criticized former U.S. President Barack Obama and current President Joe Biden for the nuclear deal with Iran. She also blamed Tehran for providing enforcement to Hamas and Hezbollah.
Nikki Haley's statement came as several Middle Eastern countries, such as Afghanistan, Saudi Arabia, Iraq, Yemen, and Lebanon, have indicated their support for Hamas in its war with Israel.
MUST READ – DeSantis Visits South Carolina, Eyeing 2024 Presidential Nomination
The Israel-Hamas battle began on October 7, 2023, after the Palestinian Islamist movement Hamas attacked Israel, crossing its boundaries and firing around 3,000 missiles rockets at it, killing nearly 1400 Israelis.
In response, the Israel Defense Forces (IDF) launched multiple airstrikes in the Gaga strip to attack Hamas's key infrastructure in the affected regions.
So far, the war has engulfed thousands of people in Israel and the Gaza Strip.
What's More – Haley Calls on House GOP to End Chaos: 'They Need to Get It Together'
Meanwhile, President Biden has left for Israel on Wednesday to demonstrate his unconditional support to the nation during its war with Hamas.

Subscribe to Email Updates :