This month, former president Donald J. Trump faced trial in a New York courtroom, where he was put on trial for violating laws protecting the business empire that shaped his public image and supported his presidential campaign.
Judge Denies Trump's Request to Delay NY Fraud Trial
The trial is related to a lawsuit filed by New York Attorney General Letitia James last year. In it, she accused Mr. Trump and other defendants—including his companies and two adult sons—of falsely misrepresenting the worth of their assets to secure advantageous insurance and loan agreements.
Before the trial, Judge Arthur F. Engoron said Mr. Trump and the other accused parties were guilty of fraud. There were several instances of this type of wrongdoing in the yearly financial statements they used to declare their holdings.
Also, read – Vivek Ramaswamy urges economic independence from China.
He, therefore, revoked the business licenses that the former president needed to run his enterprises in New York, dealing a serious blow to Mr. Trump's empire.
To stop Judge Arthur Engoron from enforcing his decision from last week, which revokes the Republican front-runner's business licenses and places a court-appointed receiver in charge of his companies, Trump's attorneys had asked the state's intermediate appellate court to suspend the trial in New York Attorney General Letitia James' lawsuit.
Check Out Other Headlines – RFK Jr. Challenges Biden and Trump with Independent Run
Trump's attorney, Christopher Kise, told an appeals judge Friday afternoon, "This is a massive error. It is irreparable." According to Kise, the decision would cause defendants in other instances to worry that their businesses and assets will be taken without any legal recourse.
"We're not seeking a delay. We're seeking a fair trial," Kise said.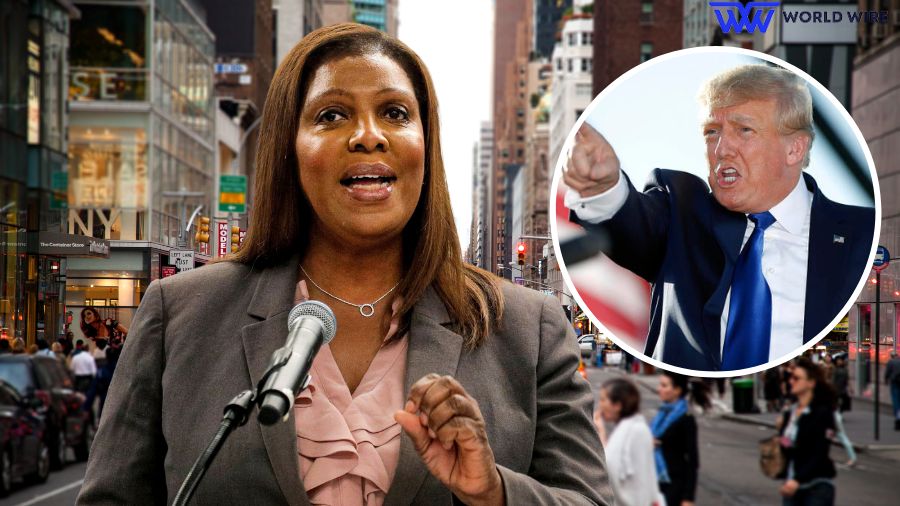 Trump's attorneys claimed that up to 1,000 workers would be harmed by the decision apart from the former president and other defendants.
The defense attempted to postpone the trial until a few days before it started, but the appellate court denied their request last week.
You may also like – Former Congressman Will Hurd Drops Out of 2024 Race
Judge Peter Moulton of the appeals court paused that portion of Justice Engoron's order on Friday, but he did not agree to halt the trial as Mr. Trump's attorneys sought.
The former president Donald Trump won't have to dissolve the legal entities he employs to oversee his properties immediately, even if his ability to run his businesses may still be jeopardized. The matter will be debated in front of the entire panel of appeals court justices.
The trial outcome will ascertain whether Mr. Trump will get extra punishment or a sizable fine. In addition to demanding $250 million, Ms. James has requested that he and his sons be prohibited from operating a business in New York for life.
MUST READ – Don't Miss Trump's Rally in Clive, Iowa: Tickets Available
The Republican Party candidate, Mr. Trump, has denied any misconduct and charged the Democrat, Ms. James, with having political motivations.
Signup For Our Newsletter