In Washington, D.C., a federal judge, Tanya Chutkan, who was chosen randomly to preside over Trump's criminal case, was subjected to a threat made by a Texas woman was arrested and charged on Wednesday.
The Texas woman, Shry, was put in custody on Wednesday by U.S. Magistrate Judge Sam S. Sheldon of the Southern District of Texas.
Woman Arrested for Threatening Federal Judge in Trump Election Case
Joshua Henry, a special agent with the Federal Protective Service, a Department of Homeland Security division, submitted an affidavit last week in federal court, which Bloomberg Law first made public on Wednesday.
The affidavit claims that Abigail Jo Shry, who is 43, is charged with communicating a threat to harm a person through interstate commerce.
Also Read – Trump Promises Detailed Report on Georgia Election Fraud After Indictment
The document states that Shry called the U.S. District Judge Tanya Chutkan's chambers on August 5 and left a "threatening voicemail message."
The affidavit claims that before referring to Chutkan as an N-word user, Shry allegedly commented, "Hey you stupid slave, You are in our sights, we want to kill you. … If Trump doesn't get elected in 2024, we are coming to kill you, so tread lightly, b—-."
While threatening Chutkan, Shry stated, "You will be targeted personally, publicly, your family, all of it," she also "made a direct threat to kill" Rep. Sheila Jackson Lee, D-Texas, the LGBTQ community, and unnamed Democrats.
According to the affidavit, during an interview with DHS special agents at her Alvin residence, Shry confirmed making the call but denied having any plans to visit Houston or Washington, D.C., to carry out any of her threats.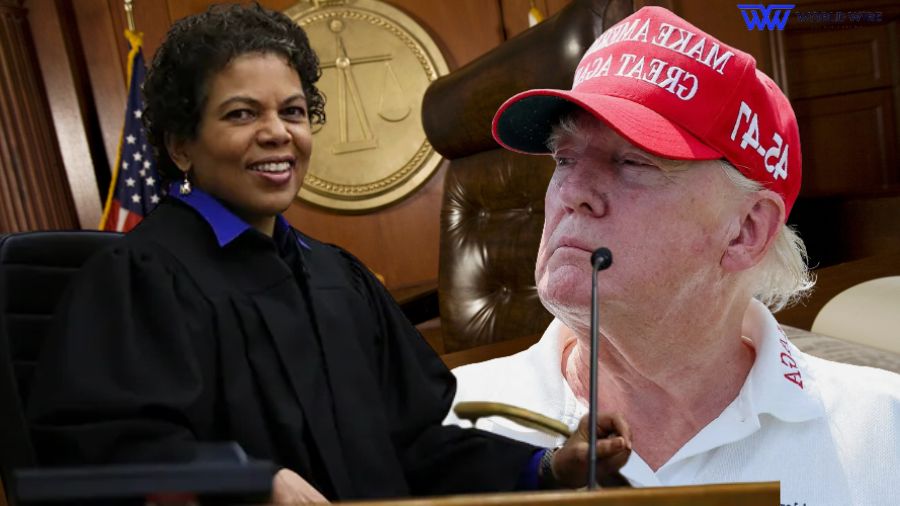 Requests for comment from Shry's attorney did not immediately evoke a response. An inquiry for comment still needs to be answered by Chutkan's office too.
After Trump claimed last week on his social media network Truth Social that his case was being improperly handled and sought her recusal, security has been increased surrounding Chutkan.
After special counsel Jack Smith called a grand jury, Trump entered a not-guilty plea to all accusations of conspiring to rig the 2020 election.
Trump has previously been seen making negative remarks about the prosecutors and judges involved in his cases. In contrast, in the case involving the classified information being heard by U.S. District Judge Aileen Cannon, one of his appointees, Trump can be seen as more restrained.
In another scenario, Trump was charged in a hush-money case in New York in March, and he seemed to have referred to Democrat Manhattan District Attorney Alvin Bragg as an "animal."
The state judge overseeing the hush money case, Juan Merchan, has also come under fire from Trump and his followers. Before Merchan appeared in court in April, Trump referred to him as a "highly partisan judge" and Merchan's family as "Trump haters."
In this way, Trump and his supporters can be seen making remarks and threats to several officials.

Subscribe to Email Updates :