Rivalry between Donald Trump and Ron DeSantis is getting more intense as the former president again plans a trip to Iowa on the same day as the Florida governor, who already announced his scheduled visit to the state.
In March, the president hosted his first formal rally for the 2024 election in Waco, Texas. Millions of people watched the rally online, although just a few thousand people showed up in person.
According to a Trump campaign official, Trump will give a speech at Water Works Park's Lauridsen Amphitheatre. At the same time, Florida Governor DeSantis will conduct fundraising and support-gathering rounds in Sioux Centre and Cedar Rapids.
The following gathering will be Trump's second official rally for his 2024 campaign. It will occur on Saturday, May 13, in Des Moines, Iowa.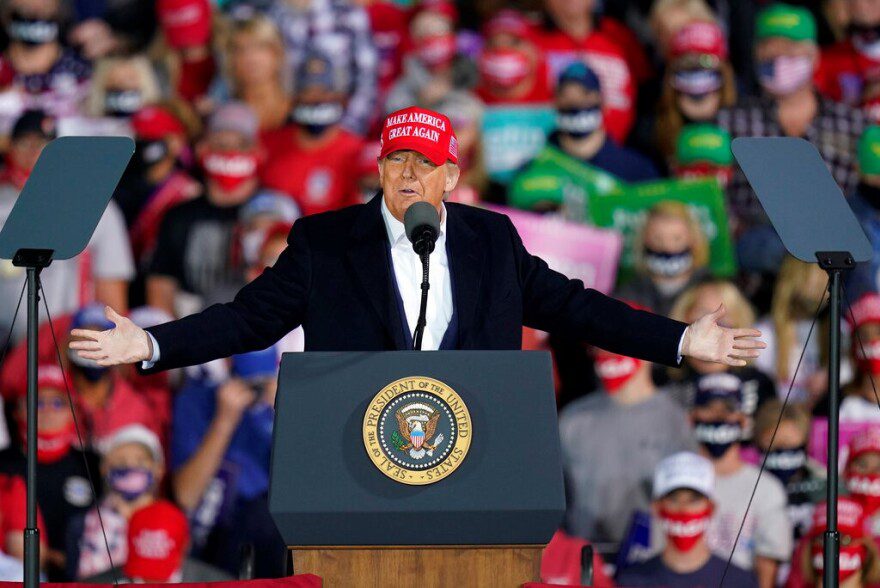 Special guest speakers will take the stage at the rally at 5:00 p.m. ET once the doors for the venue open at 3:00 p.m. ET.
At 8:00 p.m. ET, President Donald Trump is scheduled to speak. The event will take place at Water Works Park's Lauridsen Amphitheatre.
DeSantis is anticipated to announce his candidature for president soon after the Florida Legislature closes its work in the upcoming week. Meanwhile, Trump and his allies have become more brazen with their attacks and marginalization of DeSantis.
Trump is seen to be exclusively focused on attacking DeSantis. He has criticized him for his stances on entitlement reform, his allegiance to conservative causes, and even his character. DeSantis, so far, has ignored all of Trump's insults. But last month, Never Back Down, a pro-DeSantis super political action committee started to reply with funded advertisements.
As the presidential election heats up, the Saturday schedule means that the two candidates who are often seen as the frontrunners— Trump, the consensus frontrunner, and DeSantis, who is widely regarded as his main rival to Trump in the Republican primary will be seen competing for attention and support in Iowa.
Both men have previously visited Iowa once. DeSantis supporters have started gathering in Iowa even though he has not formally announced his participation in the race. His allies touted his Florida agenda in Davenport and privately met with GOP state lawmakers in Des Moines.
Later, Trump was seen conducting his rally in the same venue in Davenport after DeSantis' visit. The former president was seen attacking DeSantis and receiving support from a group of Iowa legislators.
Before Saturday, DeSantis has planned to attend the family picnic of U.S. Rep. Randy Feenstra and deliver a speech at a fundraiser for the Republican Party of Iowa. National reports claim he intends to formally enter the race in mid-May, most likely through an exploratory committee.
None of the two candidates, Trump and DeSantis, traveled to Iowa for the first "cattle call" event of the 2024 election cycle in April, where several other candidates, including Vice President Mike Pence and U.S. Sen. Tim Scott, courted evangelical voters and outlined their positions on abortion and other crucial issues. But now, both the leading competitors can be seen making frequent visits to Iowa to earn more supporters.

Subscribe to Email Updates :