Watch Exclusive Andrew Tate Interview with Tucker Carlson After Being Banned. Andrew Tate is a Former Kickboxer. He is famous for spreading his incredible view. In this article, let us understand why Andrew Tate was prohibited on social media platforms. 
Recently Andrew appeared on Fox News on a Tucker Carlson show last night. Tate endeavored to defend his beliefs and also respond to cancel culture. Tate told the show that the sites banned him because his views gained a considerable following, as he was exhibiting traditional masculine values. 
Andrew Tate Interview with Tucker Carlson After Being Banned
Andrew Tate has been prohibited on social media such as YouTube, TikTok, Twitch, Facebook, and Instagram for violating company policies.
Tate said a few things about himself in the interview like he has a traditionally masculine life, fast cars, a big house, more money, and a beautiful girlfriend. Tate also mentioned that he is being replaced with somebody who is more aligned with whatever they have proposed. 
Tate Told in Interview with Tucker Carlson
Tate informed Fox News host Tucker Carlson that he was not banned because of his political views.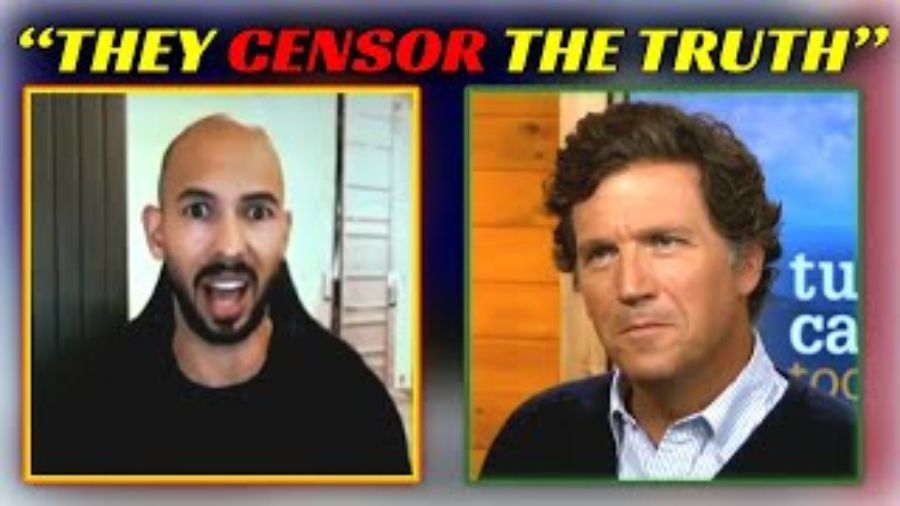 Andrew Tate in Interview said, "They banned me simply because I had large swaths of the population agreeing to very traditional masculine values. Teenage men and young men, 20, 22, 23, 24 looked up to me and inspired to be like me". 
In 2016, Tate was famous on the show hit reality series Big Brother. He was widely known for his controversial takes, which some were deemed dangerous and misogynistic. 
Also, Read | Andrew Tate Big Brother Show Controversy
In 2017 Tate was banned from Twitter after commenting that "women need to be held responsible for being "sexually assaulted" during the increasing rise of the "MeToo movement."
Carlson asked Tate any message he wanted to convey to young men, then he said, "I think that being a man is very hard. I think that men's issues are largely looked across. The society in charge of the world pretends to care. Still, when somebody championing men's issues like myself comes forward and finally manages to garner huge percentiles of the public support, I'm silenced".


Tate continued, "They think that by prohibiting me, I'm just going to vanish, and the young men will go and begin eating the gruel they are fed on their YouTube feed. They don't want to see transgender people applying makeup. They don't want to see that. They want to see a man with a lot of money, a nice life, and some fast cars that are strong and confident. They need an action hero, and that's something that large portions of the world still want to be."
Also, Read | Is Andrew Tate a Scammer? Explained
Tate is thirty-five years old. He repeatedly made hateful comments about women. For many years, the British-American former Kickboxer Tate compared women to dogs. He said women should be prohibited from driving and argued that women should take responsibility for being raped. For commenting on this on social media, Tate was banned from Twitter in 2017.
The Guardian reported that Tate is being investigated for human trafficking this month. As per NBC News, Tata has examined his behavior with a woman and would assault a woman if she accused him of rip-off. 
Key Points from Andrew Tate's Interview with Tucker Carlson
Tate believes he was unfairly banned
Andrew Tate was banned by a large swath of the population, agreeing to very traditional masculine values. He assumes that he was banned because people were threatened by his fast cars, big house, wealth, and girlfriend. 
Tate Says he is a champion for Men's Issues
Tate believes being a man is very difficult, and men's issues are largely overlooked. According to Tate, the only men with followers on social media with massive social statuses such as rappers, own Ferraris, and many more. 
Also, Read | Andrew Tate, why has he suddenly gone viral?
Tate Denies any participation in Human Trafficking.
Tate mentioned that he was never arrested but has completed paperwork procedures at the police station. There was no human trafficking being done or held at their will. 

Subscribe to Email Updates :