Do you know that you can get a free Moxee tablet? Well, that's true.
As KonnectONE began to acquire notoriety, it successfully introduced the Moxee tablet, which quickly gained enormous popularity and experienced a surge in demand. This gadget has a reputation for having high-end features, powerful performance, and a beautiful yet robust design.
Customers choose this tablet so they can quickly connect with loved ones, do tasks at work, pursue online education, find information, and engage in various recreational activities.
In order to provide you with complete information on the product and provide answers to your questions, this article covers information on the Moxee tablet's features, price options, potential ways to receive it for free, and more.
Does Moxee Offer Free Tablets?
Yes, you can get a free Moxee tablet, but not directly from Moxee.
There are several Lifeline and Affordable Connectivity Program participating service providers that offer Moxee tablets. You can get one for free from these service providers.
For the most current details on the costs and accessibility of their tablet models, it is advised to check their official website or get in touch with their customer care.
How To Get a Free Moxee Tablet
There are various ways you get a Moxee Tablet for free. These include –
Promotional Offers
Retailers and carriers sometimes provide tablets with promotional offers.
Conditions for eligibility for the offer –
Use the services of the carrier.
Sign the agreement.
Add a line after that.
Invest in a chosen plan.
Exchange a different acceptable gadget.
Example – Get a free Moxee tablet through a current promo deal by Metro by T-Mobile—details at https://www.metrobyt-mobile.com/tablet/moxee-tablet-2.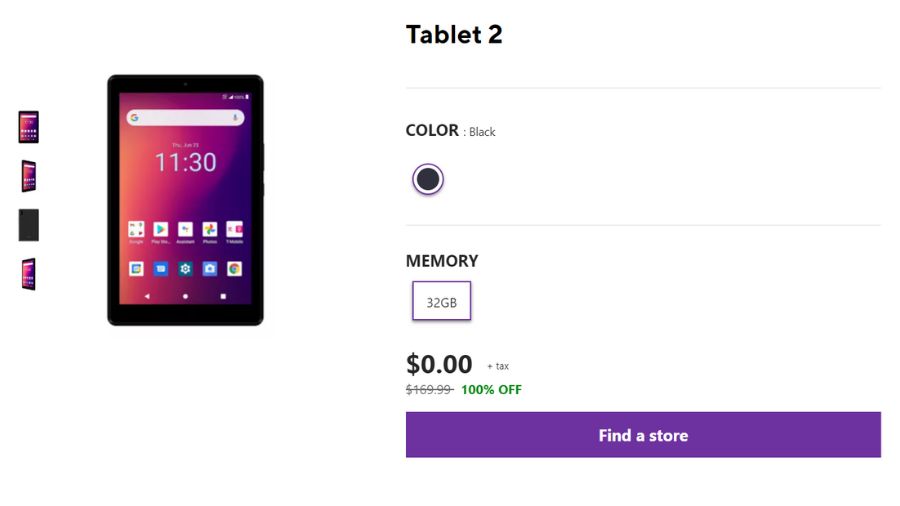 Internet Opportunities
There are various ways you can get a free Moxee tablet online –
Become a reviewer or participate in surveys.
Enter online giveaways.
Become a marketing agent with a large social media following.
Charities and organizations
Low-income households can apply through charities or organizations for free mobile devices.
These will provide electronic gadgets to those who would benefit substantially from them but cannot purchase them.
For possible chances, inquire at the churches, libraries, or schools in the area.
Government Assistance Programs
The FCC's Affordable Connectivity Program (ACP) was established to enable individuals during the pandemic to get reliable internet service at reasonable prices. Benefits of ACP include –
A monthly savings of up to $30 on internet services.
A one-time discount of up to $100 to purchase a gadget with internet access. However, a necessary one-time payment of between $10 and $50 to purchase the gadget.
The government is giving away free Moxee tablets, but only to ACP participants.
Getting a Moxee tablet through ACP is considered one of the best, safest, and most reliable ways for low-income individuals to obtain the device almost entirely free.
As of now, these are the top 5 providers who provide Moxee Tablet for free, but you need to check their official website before buying –
How Can I Get a Free Moxee Tablet From the Government?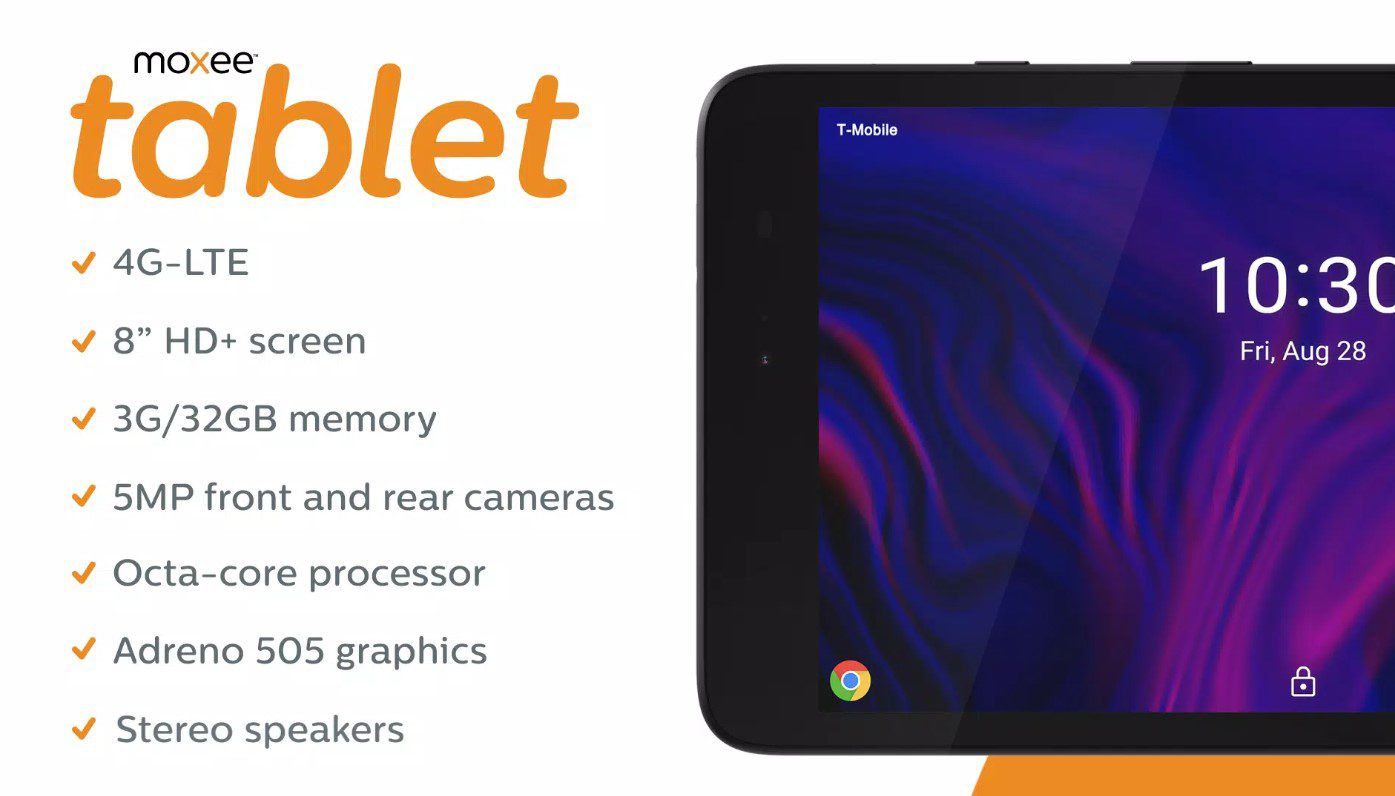 Here is how you can get a free Moxee tablet from the Government –
Check Your Eligibility for ACP
Check your eligibility from the details given below in the Eligibility section. This will help you understand whether you are eligible for the Lifeline program.
Prove Your ACP Eligibility
Once you find yourself eligible, you must prove it by providing the necessary documents. To prove your ACP Eligibility, you need to show the documents that are mentioned below in the documents required section.
Apply for ACP
You can apply for the Affordable Connectivity Program through one of the following methods –
Apply Online
Open your web browser and visit "https://www.affordableconnectivity.gov/"
Click on "Apply Now"
Fill out the application form.
Attach necessary documents.
Submit the application
Wait for approval. You can check your application status by login into your account, or you can contact the ACP customer care at (877) 384-2575
Once approved, look out for the provider offering a free Blu M8L tablet in your state. You can do so by visiting "https://www.fcc.gov/affordable-connectivity-program-providers."
Apply Via Mail
You can obtain a soft copy of the ACP application form. By visiting  "https://www.affordableconnectivity.gov/wp-content/uploads/ACP-Application-Form-English.pdf"
You have to attach a household worksheet with that. For the household worksheet form, please visit "https://www.affordableconnectivity.gov/wp-content/uploads/lifeline/images/ACP-Household-Worksheet-English.pdf"
Take a printout of both application forms.
 Now, start filling out the application forms carefully.
Make copies of each piece of documents as proof of your eligibility.
Attach copies of your supporting documents to the filled-out application.
Send the completed form and required documentation to the ACP Support Centre At PO Box 9100. Wilkes–Barre, PA 18773.
By following these steps, you can determine your eligibility for the ACP program and apply for the Affordable Connectivity Program.
Who Are Eligible for the Moxee Free Tablet Through ACP?
Your eligibility for the program must be considered when applying for the Affordable Connectivity Program. Two different sorts of criteria are used to assess eligibility.
Income-Based Criteria
You or your household will be deemed eligible for the Affordable Connectivity Program if your gross yearly income is at or below 200% of the Federal Poverty Guidelines.
Depending on Participation in the Government Assistance Program
Alternatively, you are eligible for the Affordable Connectivity Program if you or any family member participates in one or more of these Federal Government Assistance programs.
Supplemental Security Income (SSI)
Free and Reduced Price School Lunch Program or School Breakfast Program
Federal Public Housing Assistance (FPHA)
Veterans Pension or Survivor Benefits
The Special Supplemental Nutrition Program for Women, Infants, and Children (WIC)
Documents Required for the Moxee Free Tablet Through Affordable Connectivity Program
You must provide papers verifying your eligibility for the program if you match the requirements for the Affordable Connectivity Program –
Income Proof

Tax return
Pay Stubs
Divorcee Decree
Child support awards
Statements of benefits from workers' compensation or unemployment insurance
Statements of benefits from the Veterans Administration

Government Assistance Program Participation Proof

Benefit Award Letter
Benefit Statement
Benefit Verification Letter and
Benefit Approval Letter

In addition to that, residents of Tribal lands also need to provide documents that include –

Tribal TANF
The Bureau of Indian Affairs General Assistance and
The Food Distribution Program on Indian Reservations will qualify you as a resident of the tribal territory.

Identity Proof

Driver's license
Passport
Utility bill
U.S. Birth certificate
Benefits of Free Moxee Tablet
There are several benefits of the free Moxee tablet –
Enjoy a free monthly allotment of talk minutes.
Receive complimentary monthly text messages.
Benefit from a gratis monthly data allowance.
Access free monthly hotspot data (not all providers offer this bonus).
How Can I Activate a Moxee Free Tablet?
Depending on the device type and the particular provider, the activation procedure for the Moxee tablet differs.
However, the following procedures are standard –
After charging the tablet, place the SIM card in the corresponding SIM slot.
Activate the gadget.
Follow the on-screen, in-the-box device, or online instructions for activation supplied by the service provider.
Consider contacting your provider for help if you have issues or can't find the activation instructions.
Pros and Cons of Getting a Moxee Tablet From the Government
The government provides Moxee tablets at reasonable prices with a built-in 4G LTE connection, great features, reliable performance, high-quality camera capabilities, and a non-slip grip for secure holding.
However, it's essential to take some disadvantages into account as well. These drawbacks include restricted availability based on eligibility requirements, less support and updates compared to commercial tablets, processing power, advanced feature limitations, reliance on government programs for support and upgrades, and the potential to run into outdated technology.
Making a well-informed choice while applying for a free Moxee tablet from the government requires carefully weighing these advantages and disadvantages.
FAQs
Does Moxee offer free tablets?
No, Moxee does not directly offer free tablets. But there are several Affordable Connectivity Program participants that offer free Moxee tablets to eligible users.
How can I get a free Moxee tablet from the Government?
You can be eligible to get a free Moxee tablet through the Affordable Connectivity Program (ACP). This government aid program offers a monthly discount on internet services and a one-time $100 reduction off the cost of an internet-connected device. Only ACP participants are eligible to receive a free Moxee tablet.
Can I upgrade or replace my Moxee tablet?
Yes, you can replace your free Moxee tablet within the replacement period only if you notice any manufacturing defect. However, you cannot upgrade your free tablet.

Subscribe to Email Updates :