Herschel Walker Children – Herschel Walker is an American former football and basketball player as well as an athlete. He is now running for Senate election as a Republican.
Herschel has also played in NFL, and nowadays, he's in the limelight because of controversies and allegations.
Herschel Walker Children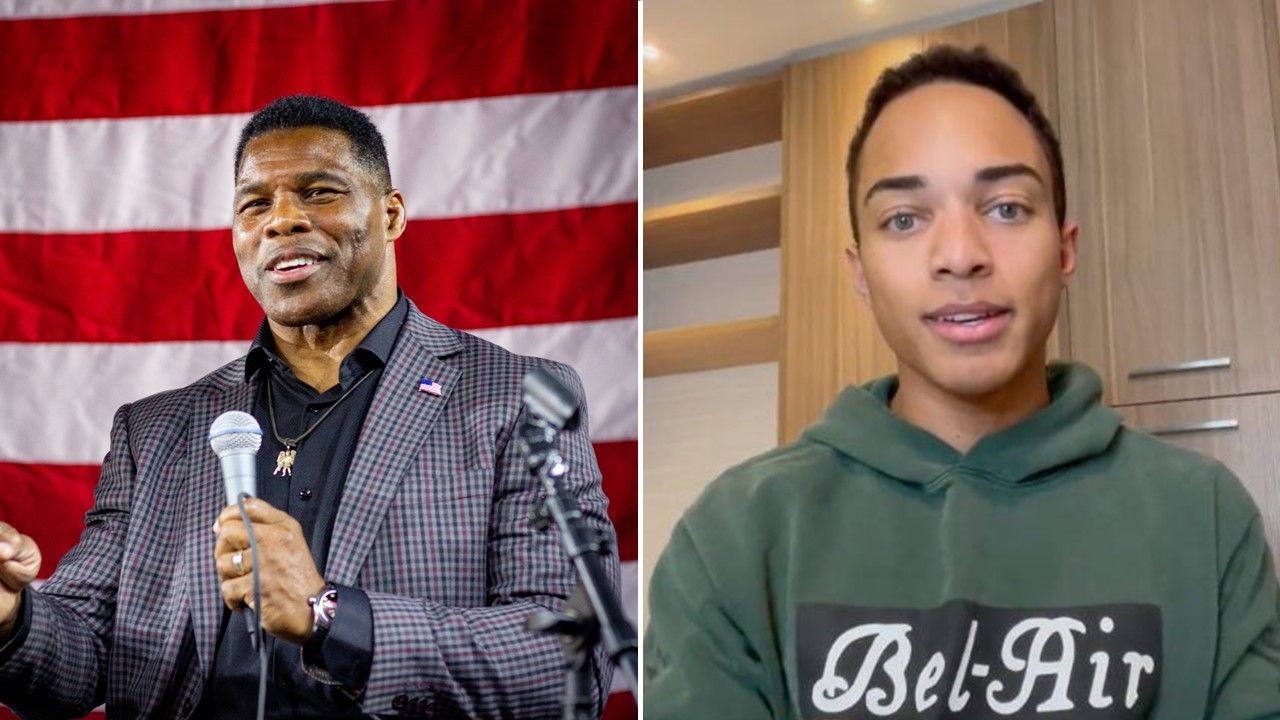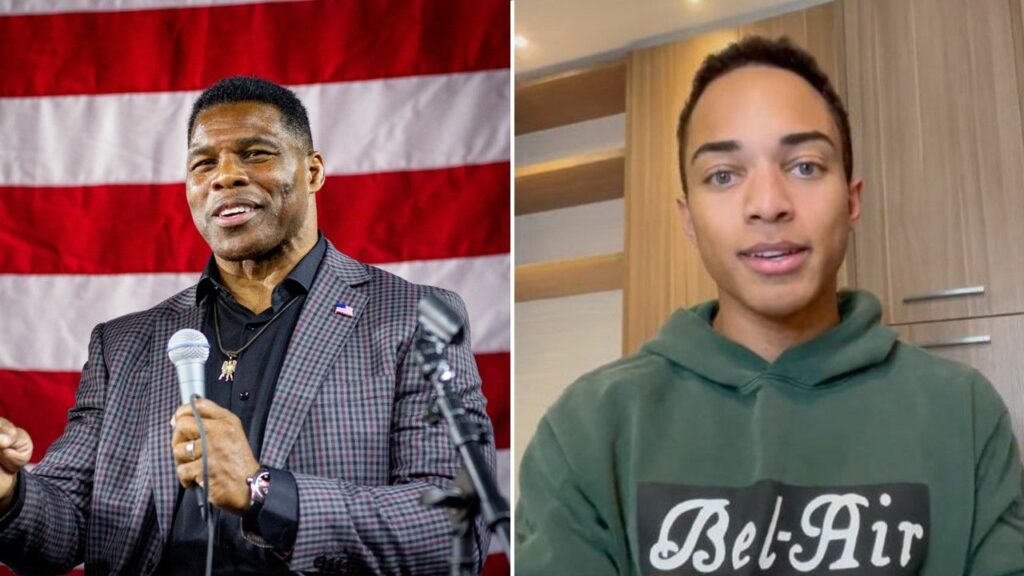 Herschel Walker has one son named Christian Walker from his first wife, Cindy.
However, later it was revealed that Herschel Walker has three other children, two sons and a daughter, whom he didn't acknowledge before the Senate campaign.
Informative sources about Herschel's other kids are scarce, but we will provide you with updates as soon as we get some information about them.
Herschel Walker Children Controversy
As we discussed, Herschel Walker has three other children.
Herchel Walker often says that he didn't know about these children before the campaign interview.
Sometimes, he says, "I don't deny having four children." He keeps changing his stance.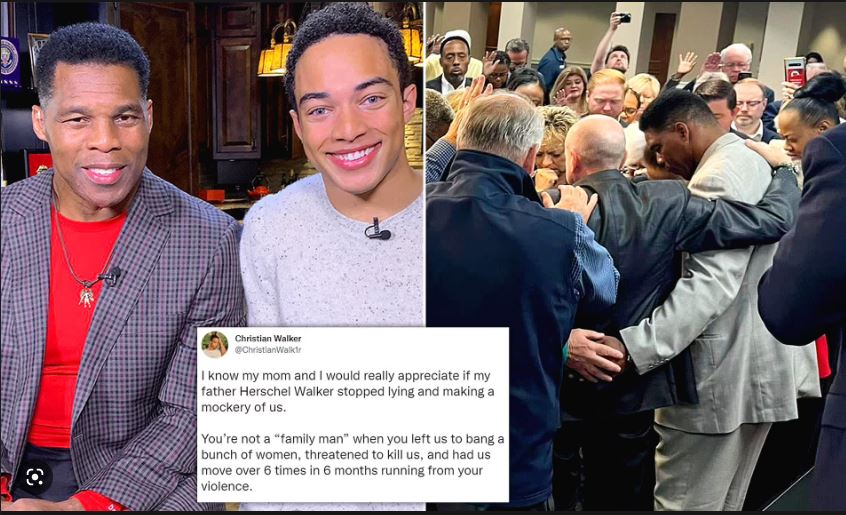 Herschel's official son from Cindy recently lashed out at Herschel via Twitter. The rage-fuelled post reads, "You were not a family man when you left us to bang a bunch of women, threatened to kill us, and had us move over six times in 6 months running from your violence. How DARE YOU LIE and act as though you're some 'moral, Christian, upright man'… You've lived a life of DESTROYING other people's lives."
Herschel Walker Net Worth 2022
Herschel Walker net worth is estimated at around $10 million.
Herschel has his own business named 'H Walker Enterprises LLC,' which solely produces a revenue of $3 million.
Besides that, Herschel has signed a contract of three years with New Jersey, for which he got $5 million. As he had played NFL and is an athlete, he used to get a salary of $1.8 million.
In 1999 Herschel started a chicken distribution company named Renaissance Man Food Services. That company generated around $1.5 million as an average profit. Then during the covid pandemic, he received the support of two loans totaling $182,000. Apart from this, he has also appeared in Television shows for which he was paid.
Herschel Walker Biography
Herschel Walker was born in Augusta, Georgia, on March 3, 1962. He was one of the seven children of Willis and Christine Walker.
Walker studied at Johnson County High School, where he started playing basketball and football. Besides football, basketball, and rushing yards, he has also been an MMA fighter.
Herschel started his career by playing for New Jersey in 1983. He didn't even come back to complete his degree.
This is Herschel's first year in politics. He is currently running for the Georgia Senate election after winning the Republican Nomination.
Herschel Walker Wife
Cindy DeAngelis Grossman is Herschel's first wife. They had been dating each other since their college days.
Cindy and Herschel were a sweet couple, and they got married in 1983. Cindy and Herschel have a son together. However, After 19 years of marriage, they suddenly decided to part ways and filed for divorce in 2002.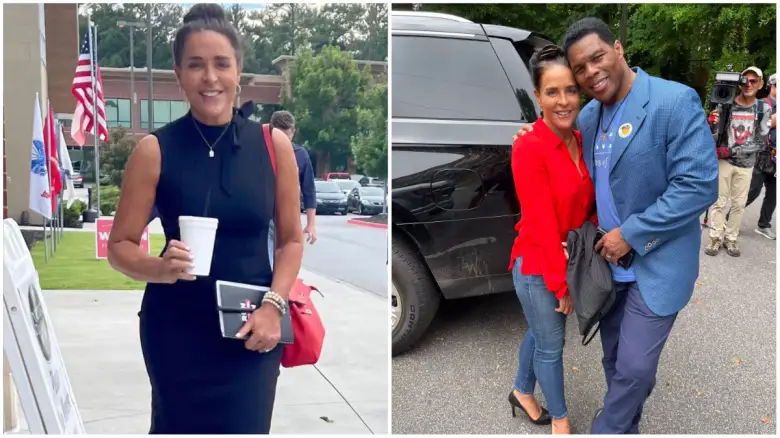 Later in 2010, Herschel started dating Julie M Blanchard. They walked down the aisle in 2021.
In 2012 a woman suddenly stepped into the public spotlight for reporting to the Texas police that Herschel had been in a relationship with her for 20 years.
Herschel Walker Polls
Herschel Walker and incumbent Raphael Warnock have advanced in the US midterm to a runoff election on December 6, 2022.
Final Thoughts about Herschel Walker Children
There you have it – a detailed article covering Herschel Walker children.
Herschel Walker children controversy is a huge affair now, and it actually affected Herschel's reputation adversely. We can see its effect on the US midterm, which was held on November 8, 2022.
That said, I am wrapping up this article. If you have any questions, feel free to shoot them in the comments section below. Our team will try to respond ASAP.

Subscribe to Email Updates :