This Fairbanks travel safety guide answers all safety-related questions, including is Fairbanks Alaska safe, the safest and most dangerous places, safety tips, and more.
So, without any further ado, let's get started –
Is Fairbanks Alaska Safe?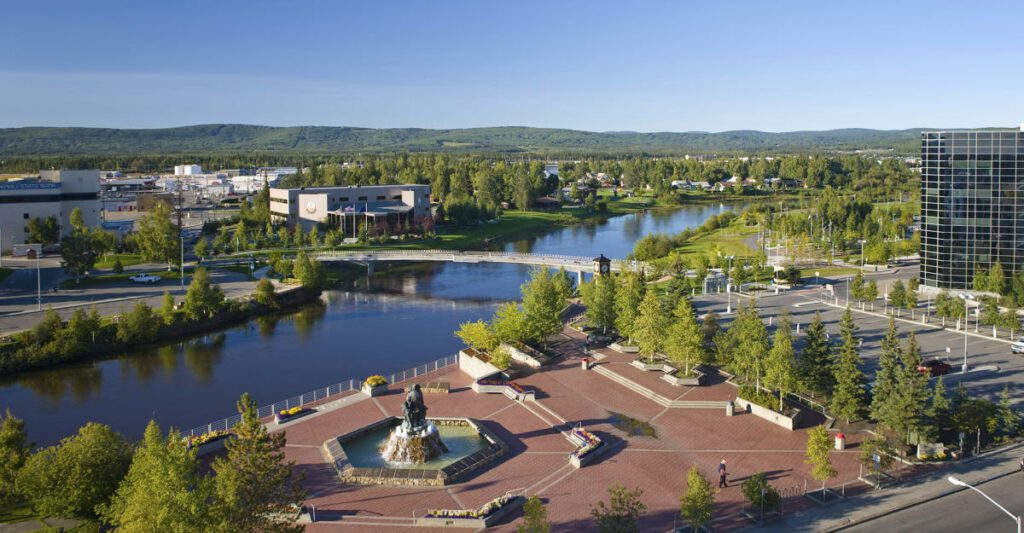 A small city in the central part of the state of Alaska, Fairbanks is a northern community and an amicable settlement near the banks of the river of Tanana. It is famous for its amazingly beautiful setting and is surrounded by the small green hills of central Alaska. It has a few excellent and beautiful natural parks like Goldstream Public Use Area, Chena River State Recreation Area, Steese National Conservation Area, etc.
The city is the hub for Alaska's Interior and the Arctic. It is famous for its first-class accommodations and restaurants, museums, concerts, historical sites, native Alaskan culture, and access to the Alaskan wilderness. It is also known for its incredibly long summer days, where the sun never seems to set.
Fairbanks is called the Golden Heart of Alaska and is renowned for the northern light, also called the aurora borealis, the midnight sun, and sunsets and sunrises that last forever. Perfectly situated close to the Arctic circle, travelers could have a base for epic adventures and cultural attractions. Fairbanks is a spot for those who crave long summers with midnight sun or for those chasing the chilling northern lights. Around the city, you will uncover cultural and historical things that showcase life in town.
This article will be a lifesaver if you visit Fairbanks in your upcoming holidays. We have provided details on the city's safest and most dangerous places, safety tips, and more.
Warnings & Dangers in Fairbanks, Alaska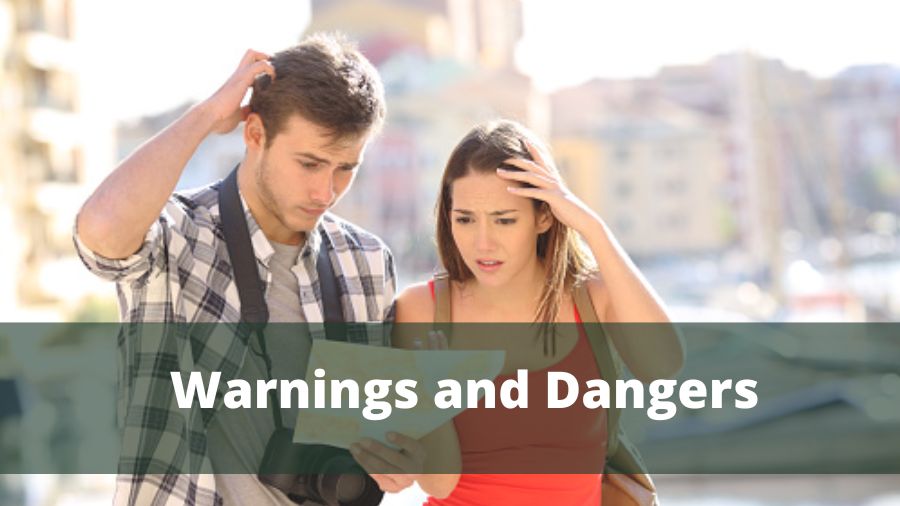 Overall Risk – Medium
The overall risk involved in the city is medium. Though it is not dangerous, you must know about the place before traveling to ensure your safety.
Transport & Taxis Risk – Low
The city has a nice public transportation system with low transport risk. The Metropolitan Area Commuter System (MACS) provides public transportation. The bus travels to every tourist location. You can also ride in taxis if you prefer to ride solo.
Pickpockets Risk – Low
The city has a low pickpocket risk while the theft rate is a bit high, with a 1 in 35 chance of being a victim. Therefore, you must be more cautious about your wallet or cash while traveling. Avoid keeping your wallet in your back pocket or at a place out of your sight.
Natural Disaster Risk – Medium
The city has moderate natural disaster risk. It has the biggest threat from wildfires, and the emergency management team in this area is well prepared for the risks. If you are traveling in summer, it is important to know the smoke from wildfires can get stalled, deteriorating city air quality. The winter can bring big storms with deadly cold temperatures if you are unprepared for it.
Mugging Risk – Low
Though the city has a low mugging risk, they are common in public places. So, avoiding expensive bags, wearing valuable jewelry, or flashing around cash is good.
Terrorism Risk – Low
The terrorism risk is low and medium in the city for some areas. City transportation hub has more danger as terrorists have been known to hit the mass transit system in Fairbanks. However, there could be less risk since there is no port here. Be alert while traveling by public transport.
Scams Risk – Low
The city has a meager scam risk. Residents are mostly targeted as compared to tourists. The best caution you can take is to book an excursion through your cruise line, if possible, to ensure it is a licensed and safe adventure. You can even ask your hotel for the most reliable tours.
Women Travelers Risk – Low
Women travelers have low risk in Fairbanks if they are well prepared for the winter cold. Take standard precautions when required and avoid roaming at night alone.
Tap Water Risk – Low
The tap water is free of contamination and is safe to drink, so there is a low risk. You can avoid carrying extra bottled water while traveling in the city.
These warnings and dangers would allow you to learn about the city regarding several factors.
Safest places to visit in Fairbanks, Alaska
It is important to know about places you can visit to keep yourself out of danger in an unknown city. Please look for a few of the top safest and best places you can visit in the city with incredibly low danger and crime rates.
Northern Lights Tour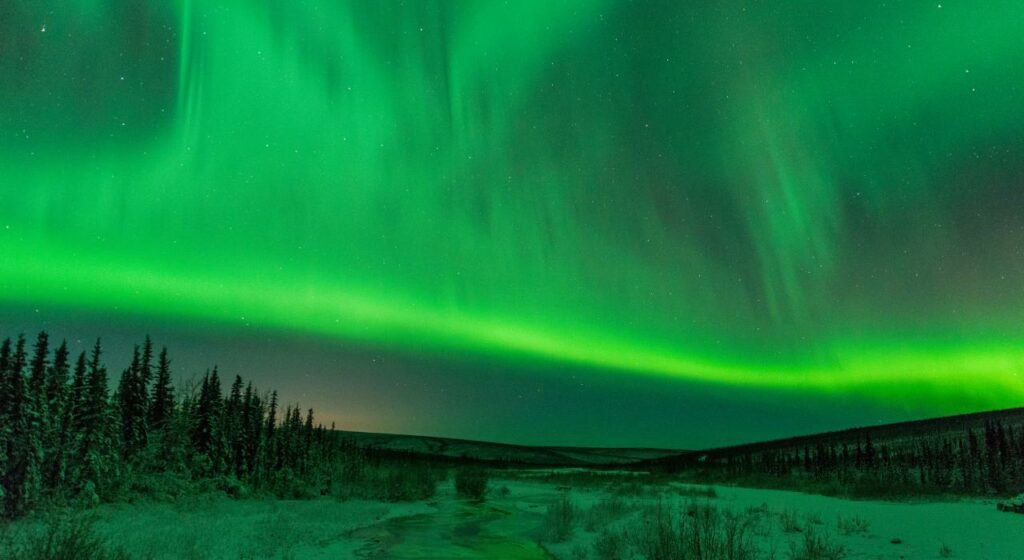 This is the best place for those willing to experience Aurora Borealis, which is commonly referred to as the Northern Lights. The peak season for the Northern Lights goes from August through March. For the best view, you should get out of Fairbanks proper and venture into the countryside, where you will find the washout from city lights is lower.
Running Reindeer Ranch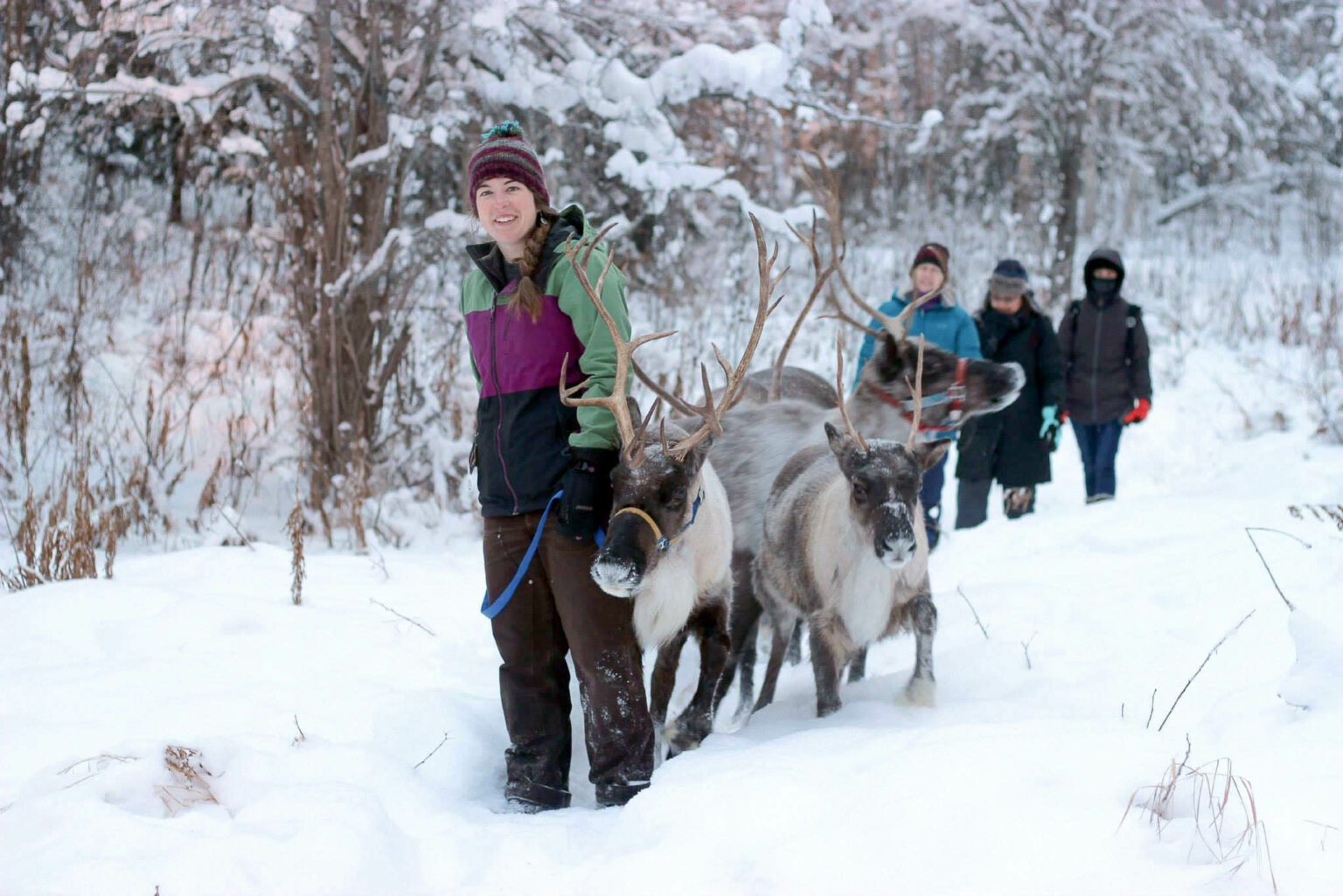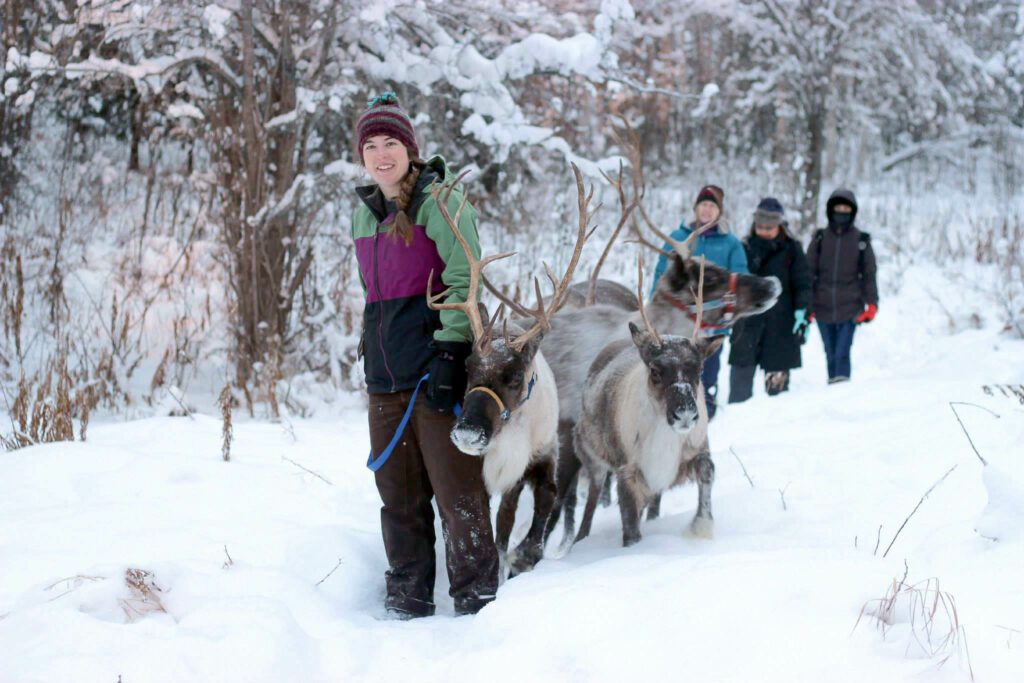 Running Reindeer Ranch is situated north of Fairbanks in the boreal Forest of Goldstream Valley. This family-owned ranch provides a unique opportunity to get up close and personal with Reindeer year-round. Tourists can walk along, take photos, and even pet real live Reindeer.
If you see the ranch in the winter, visit Running Reindeer's website for information on how to dress well and keep yourself warm for the tour. You can check out the Farmhouse nearby to further your knowledge of these magnificent animals or treat yourself to some delicious homemade cookies.
Chena Hot Springs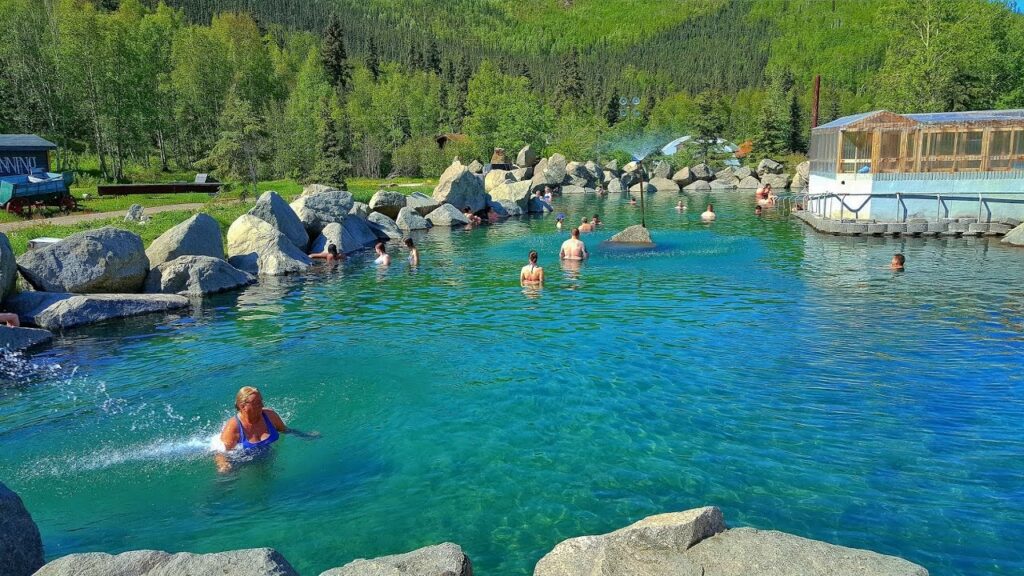 Chena Hot Springs is situated 1.5 hours east of Fairbanks. The hot springs are naturally heated and rich in minerals. The hot springs can reach an astounding 106 Fahrenheit, warm enough to defrost you from the coldest Alaska. Please note that these are for adults only. If you are traveling with children, visit the more family-friendly indoor pools.
Museum of the North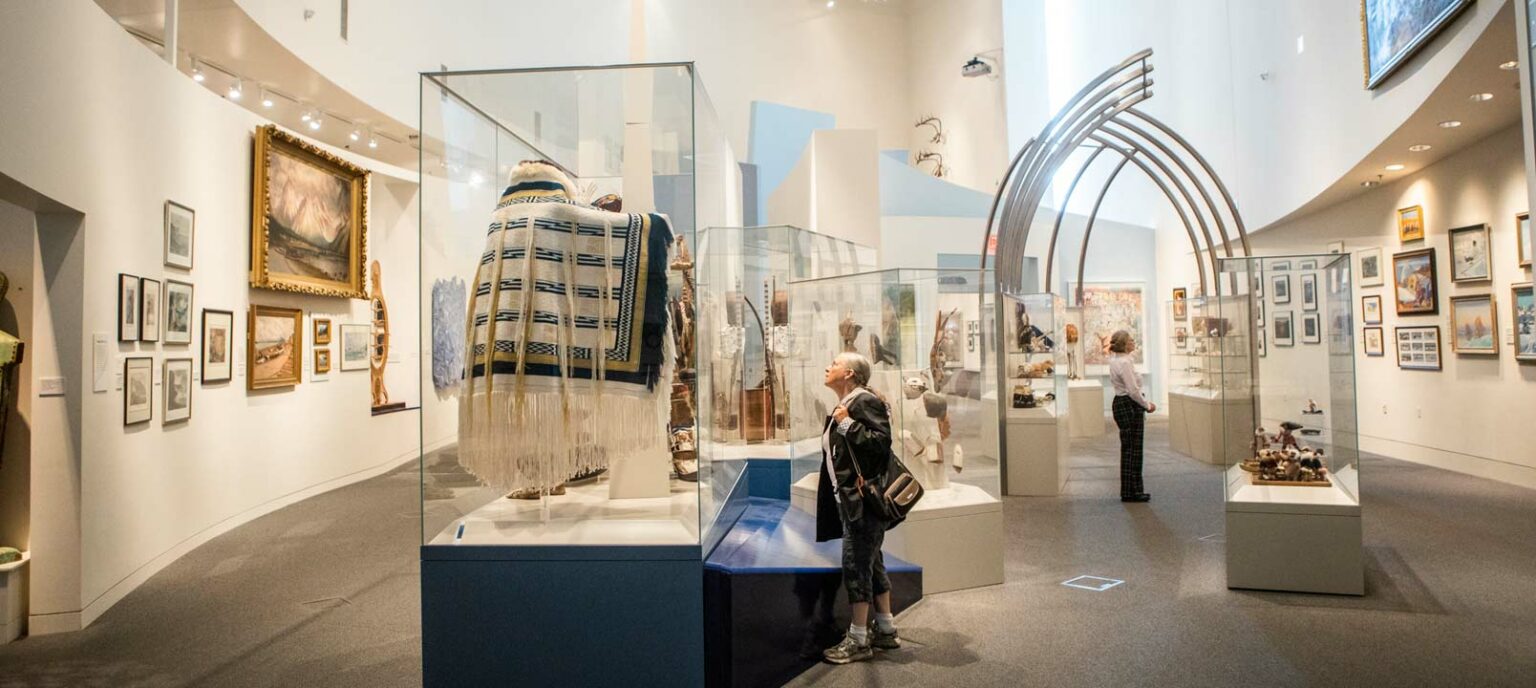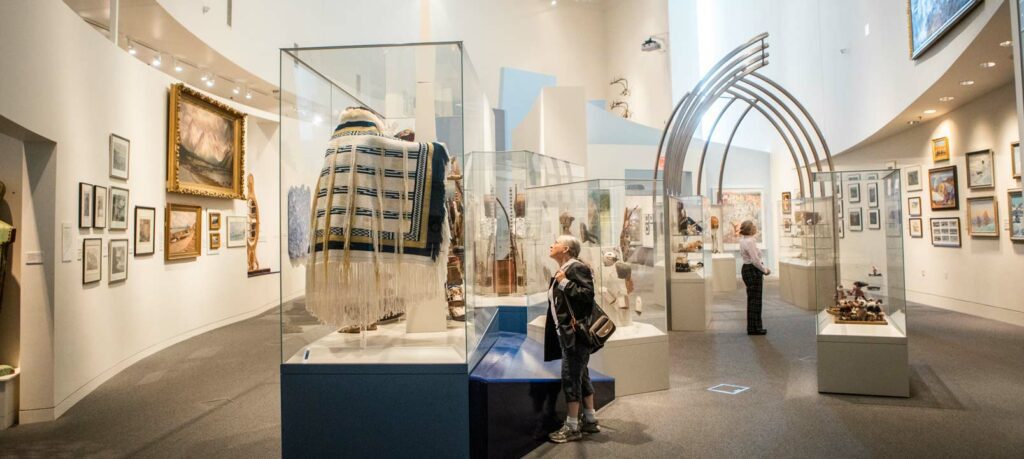 If you want an in-depth exploration of Alaskan history, visit the University of Alaska Museum of the North. It is the state's only research and teaching museum, featuring over 1.4 million artifacts and specimens.
You will be amazed by the facility there. From Alaskan art passing over a mind-blowing two millennia to a 36,000-year-old mummified bison, known as "Blue babe," with the largest state's gold collection, you could spend an entire day here.
The museum also has a coffee and gift shop if you may get hungry or want a memory of your journey through Alaskan history. You can explore the Museum of the North for under $20, so it is an inexpensive experience that can teach you everything about a rich culture.
Fountainhead Auto Museum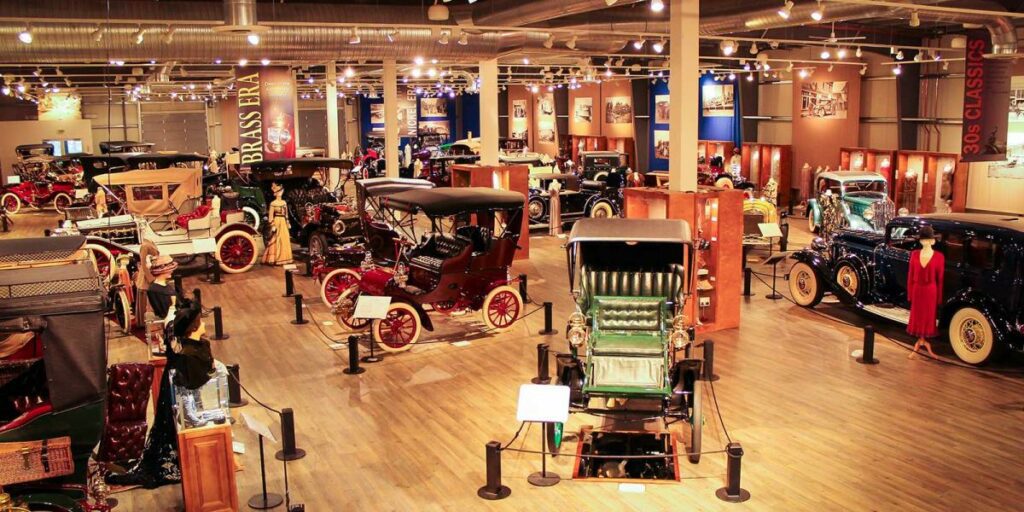 This museum is unique, with nearly 85 antique cars manufactured before World War II and still functioning. The Fountainhead Auto Museum was built to illustrate the story of Alaska's rich history. The museum shows off the technological innovations and historical importance of the age and is enough to impress car enthusiasts alone.
Aurora Ice Museum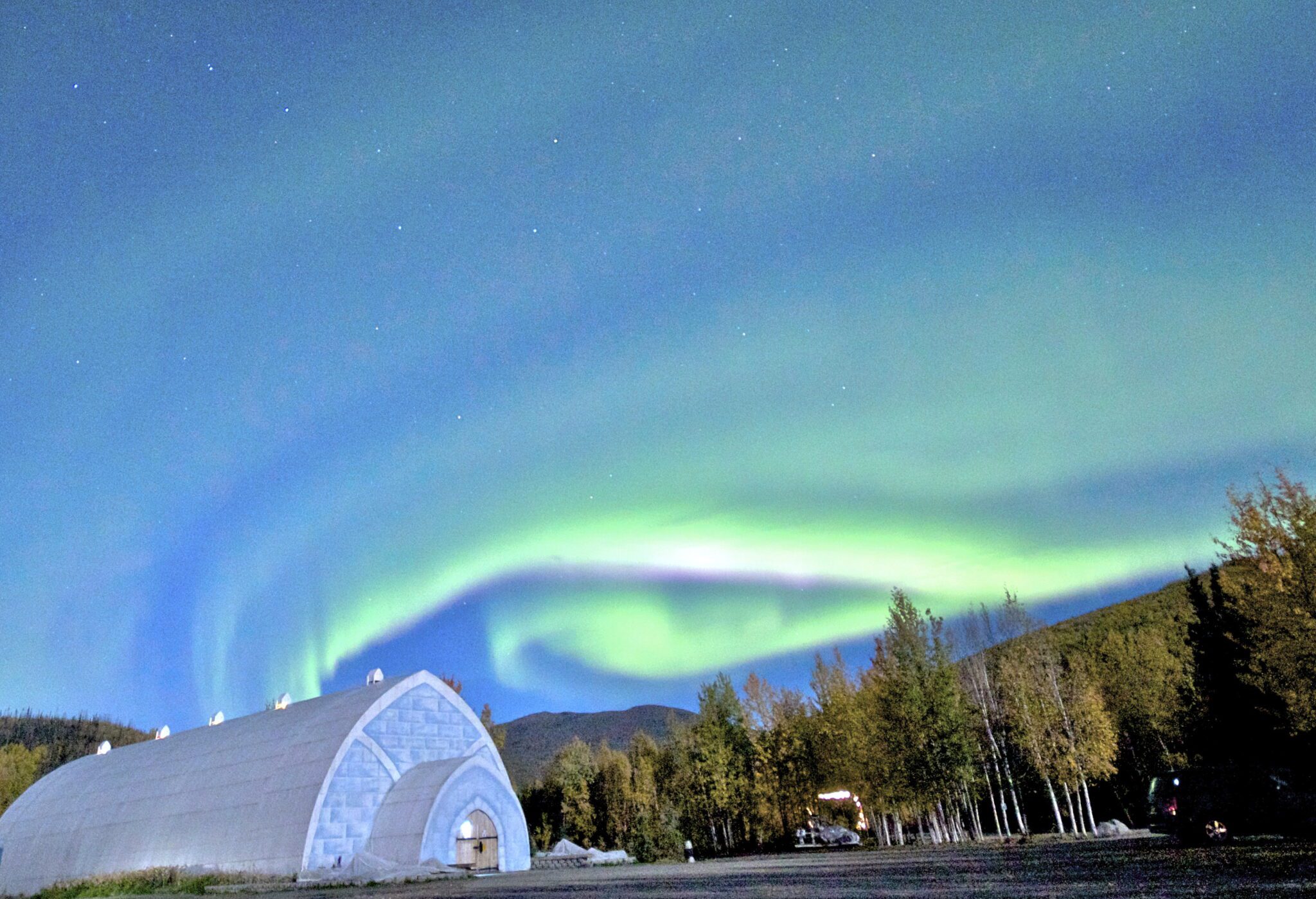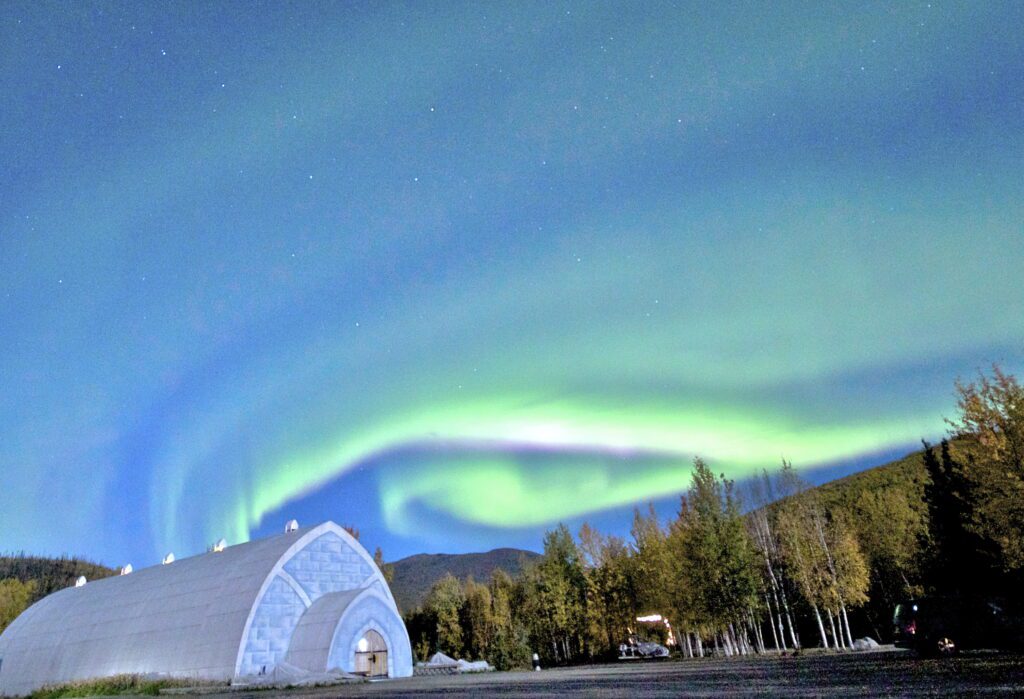 The Aurora Ice Museum is placed at the Chena Hot Springs. This is the coolest museum at a chilling 25 degrees Fahrenheit. The 16-time world champion ice carvers Steve and Heather Brice built the museum. It has evolved into "The World's Largest Year Round Ice Environment."
The museum will offer impressive ice spectacles such as a spiral ice staircase, color-changing chandeliers, and an Ice Bar serving drinks out of ice-carved glasses. However, you need not worry about the temperature. Parkas will be provided upon entry free of charge to guarantee a comfortable experience.
These are the safest and most loved tourist attractions in the city you can consider visiting.
Places to avoid in Fairbanks, Alaska
The small town of Fairbanks is charming all around and has incredibly safe places to explore. There are still a few places that can threaten your safety. South Cushman is easily the worst place in Fairbanks, with a high crime rate and maximum dangers for visitors. We recommend avoiding this place to keep yourself falling from into any troublesome situation in the city.
Safety tips for traveling in Fairbanks, Alaska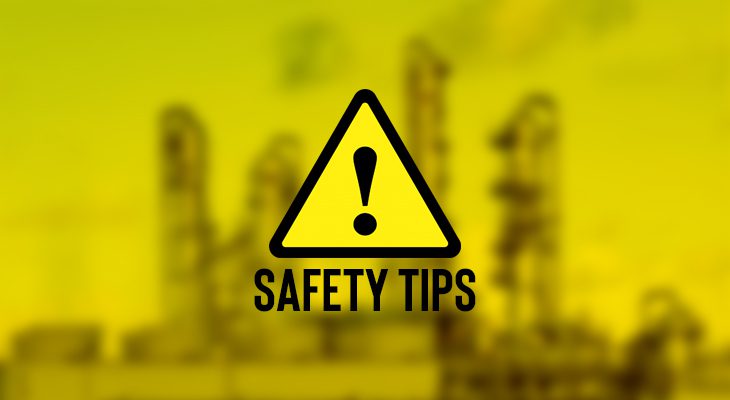 Be careful in winter – The city is quite cold in Alaska, so you must not forget to pack extra warm clothes if you are there in winter. However, if you still feel cold, there are winter clothes rental services, like Kit Lender, that will stock you up before your journey in the city, and you need to mail them back when you are done.
Check your wireless provider – You might not get decent cell phone service at many attractions outside the city limits, and you will not get high internet speeds either. So, check with your wireless provider to see where service limits are for your phone.
Sign up for your safety – The best you can do is sign up for safety alerts at Nixle.com. The Fairbanks Police Department posts about weather warnings, crime, and civil emergencies. This may help you escape danger, as most cities in Alaska are on this system, and you can easily know if anything goes wrong around you.
Visit Alaska.org – You can consider visiting Alaska.org, which has a great guide on how to dress in the winter. As it is much colder than you think and the coldest on a spring day, it would be best if you get a useful guide regarding dressing on winter days. There are particular like not wearing cotton as a base layer or a full packing list with specific brands and fabrics, so please check it out.
Be careful of wolfs – The city has a risk of wolf attacks. However, you must know that wolves will only come after you if you are near a den, trying to trap them, or if they have been injured. Attacks on humans are pretty rare, but there is still a danger. Don't turn around and run if you get close to a wolf. Never turn your back on a wolf. Make loud noises and turn back the way you came so you don't run closer to the den. The other thing you can do is climb a tree. Wolves cannot do that, and you will be saved.
Be careful of bears – Like wolves, you should also be careful of bears in the city. You bring bear spray with you.
Be careful of moose – You must also know that a large number of moose crash each year under vehicles. You can ask locals what hot spots are for moose sightings so that you can drive slower in those areas.
Get a license for fishing – You will need a license if you want to go fishing or hunting in Alaska. You can get them online at the Alaska Department of Fish & Game website. Also, review the "Hunting Regulations" booklet for all the new information.
How safe is Fairbanks to travel alone?
Fairbanks is safe to travel alone. However, the city is not safe for walking alone in the evening or at night. There are a few risks. You must travel with common sense and follow the necessary precautions.
Is Fairbanks safe for solo females?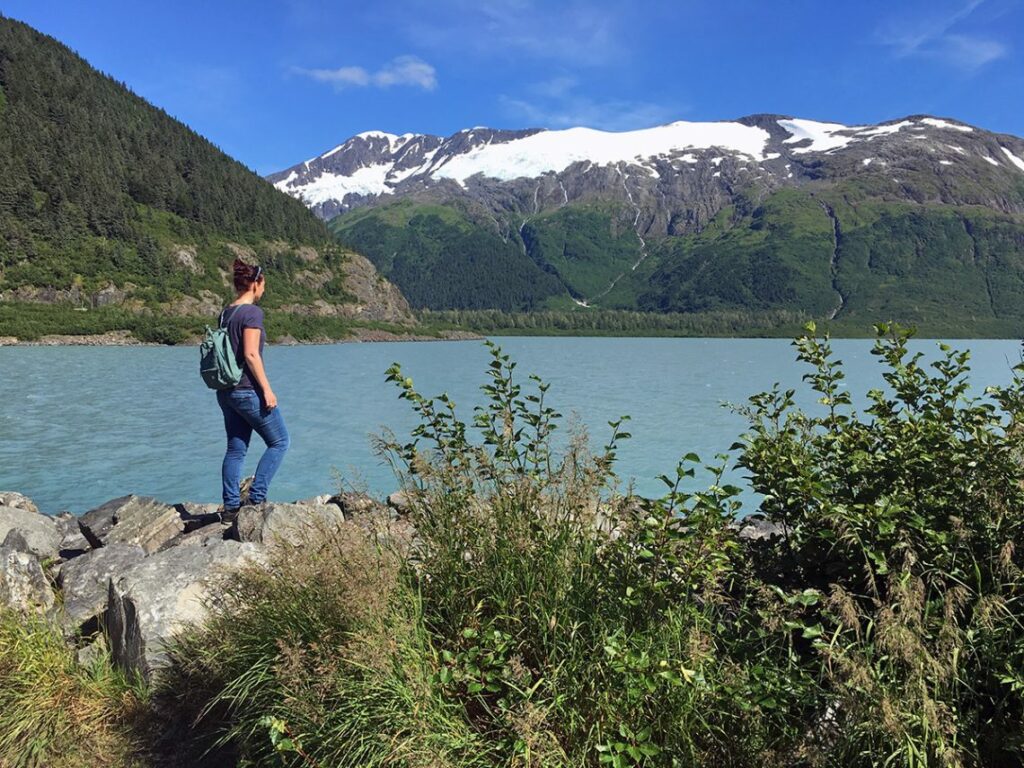 Yes, Fairbanks is safe for solo female travelers. But, it would be best not to wander in the town between 8 pm-4 am. And you cannot be safe there without following standard precautions, especially in the dangerous areas of the city.
How safe is Fairbanks for Travel?
According to the data, Fairbanks is one of the most dangerous cities in the United States based on size and is an unsafe area. When you analyze the crime data, there is more risk of theft, twice the national average.
However, this number would not impact tourists. Overall, you can consider this place a safe tourist destination. Most of the crimes in Fairbanks are from domestic situations, but that does not mean you cannot be targeted as a visitor. So, it would be best if you were thorough with all the good safety measures.
Read safety guides for other cities in Alaska –
FAQs About Fairbanks for Travel
Is Fairbanks safe for tourists?
Most information says Fairbanks is one of the most dangerous cities in the United States based on size. By statistics, that is true, as the numbers make it look like an unsafe area. However, there is a medium risk for tourists.
Which is safer: Anchorage or Fairbanks?
The Anchorage suburb reported 5.35 violent crimes per 1,000 residents and 45.97 property crimes per 1K. Second place goes to Fairbanks, which at 32,937 is over three times the size of first, Wasilla. So, Anchorage is safer than Fairbanks.
Is Fairbanks a good place to live?
Yes, residents in the city consider Fairbanks a decent place to live. Known as the "Golden Heart City," Fairbanks, Alaska, boasts a diverse culture, rich history, a thriving population and economy, and plenty to explore.
What is the coldest month in Fairbanks, Alaska?
The cold season lasts for 3.6 months, from November 8 to February 26. The coldest month of the year in Fairbanks is January, with an average low of -13°F and a high of 3°F.

Subscribe to Email Updates :