In this Huntsville travel safety guide, we will talk about is Huntsville Alabama safe for travel along with the safest and most dangerous places. The article will also cover the common risks you might encounter during traveling.
So, let's begin –
Is Huntsville Alabama Safe?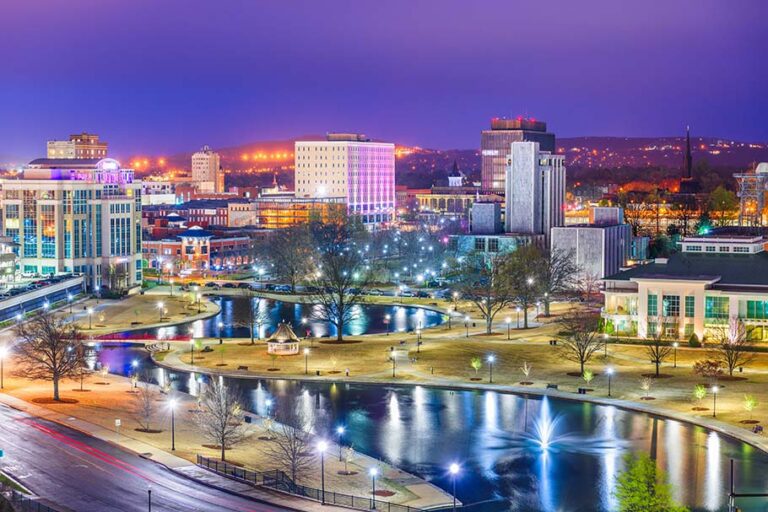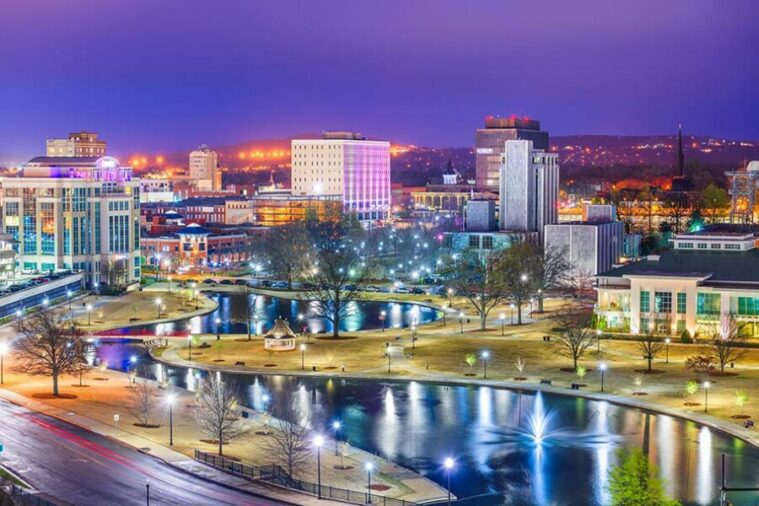 Huntsville, the Rocket city, is located in the northern part of Alabama. Located at the bank of the Tenessee river, Huntsville is just 100 miles north of Birmingham. The city is mostly known as the home of space camps and offers ultimate exploration for space enthusiasts.
Apart from that, several cultural and historical museums allure travelers to visit this city. However, if you travel during summer, you can witness the Panoply Festival during the last week of April.
This rocket city used to be one of the most dangerous in Alabama, but in recent years, strict laws have made it more travel friendly. The violent crimes drop to 5.1 per 1000 people. Also, the property crime rate has dropped by 18%.
Risks & Warnings in Huntsville, Alabama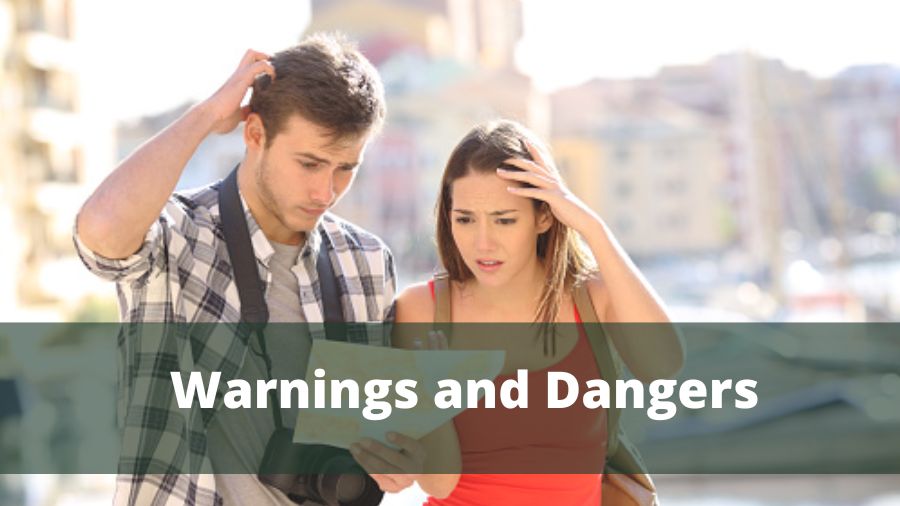 Overall Risk – Medium
Huntsville is not crime-free, and homicide cases are quite widespread here. The population is growing here rapidly, which aggravates the situation. According to the deputy chief of the law enforcement department, after COVID, the crime pattern has changed. With more clearance in those cases, the crimes are declining. However, the city still threatens travelers, so the overall risk is medium.
Transport & Taxi Risk – Low
The city has access to public transport and ride-share taxis; even the government encourages the people of this city to use public transport to save money and traffic. So, the city is not risky regarding taxi and public transport accessibility. However, cab drivers need to have a business license to drive the cabs, but they sometimes do not update them. However, that is not a big deal, and if you want, you can check their documents before booking the cab.
Pickpocketing Risk – Medium
Pickpocketers are widespread in this city, and such crimes have recently increased. In 2022, several reports confirm the prevalent cases of pickpocketing, especially in shopping malls. In 2020, this city also reported around 5000 cases of property thefts, and only 20% of them have been solved. We recommend you to be alert and use cash if you visit crowded places like shopping malls or cultural festivals.
Natural Disaster Risk – Medium
Alabama is the epicenter of natural disasters like tornadoes, and this city gets affected by that. Tornadoes and wind storms can impede the trip at any time. On the flip side, the summer in the city gets too hot and humid, so if you visit this city, check the weather in advance.
Mugging Risk – Low
Huntsville is not prone to mugging as law enforcement is quite strict in this city. In 2020, several mugging cases were reported, most of which were solved, so the risk is low regarding this crime. However, no matter how safe is Huntsville, you need to be aware during your visit.
Terrorism Risk – Medium
Rocket city is the home of the U.S. Space and Rocket Center and Redstone Arsenal, so the city is quite vulnerable to attack. Redstone Arsenal works as the agency of the Defence and Space Intelligence Center, which increases the chances of being a victim of terrorism, so the risk is medium. However, the security is quite strict.
Scam Risk – Medium
Cases of scammers are not too high here, but the city is not 100% safe from scams. The citizens are quite peace-loving and help each other, but some people try to allure travelers with cheap deals. So, you must be careful before spending money on cheap deals. You should check the authenticity of the person or organization.
Women Travelers Risk – Medium
Huntsville is not too risky for women, so women travelers are quite safe here. The southern part of the city is a bit vulnerable to crime, so if you travel alone, you need to be more careful, especially in that region.
Tap Water Risk – Low
The city is quite safe from the tap water risk as the official reports suggest no safety violation in this city. However, the Redstone Arsenal Area is prone to water contamination as the toxic chemicals get mixed here and violate the safety rules.
Safest places in Huntsville, Alabama
The overall crime rate of Huntsville is 42.48 in 1000 individuals. The violent crime rate touches the range of 7.72, while the property crime rate is 34.76 per 1000 individuals. So, the violent crime rate is not very high, but travelers must be careful about property crimes.
Huntsville city is home to approximately 21,5006 residents. Murder, rape, robbery, and assault cases are not very common in the city, so you can feel safe visiting the city as there is only a 0.9583 crime rate for robbery. The cases of rapes and murders are reported at 0.4094 and 0.0634 rates. Such crime rates are lower in comparison to other cities in Alabama.
The eastern part of the city is safe from such crimes, and most people live in that region.
Therefore, staying in that region will be the best option if you are in Huntsville. The chances of being a victim are 1 out of 30 people, which seems quite safe.
However, you must check out these places as the safest places in Huntsville –
The U.S. Space and Rocket Center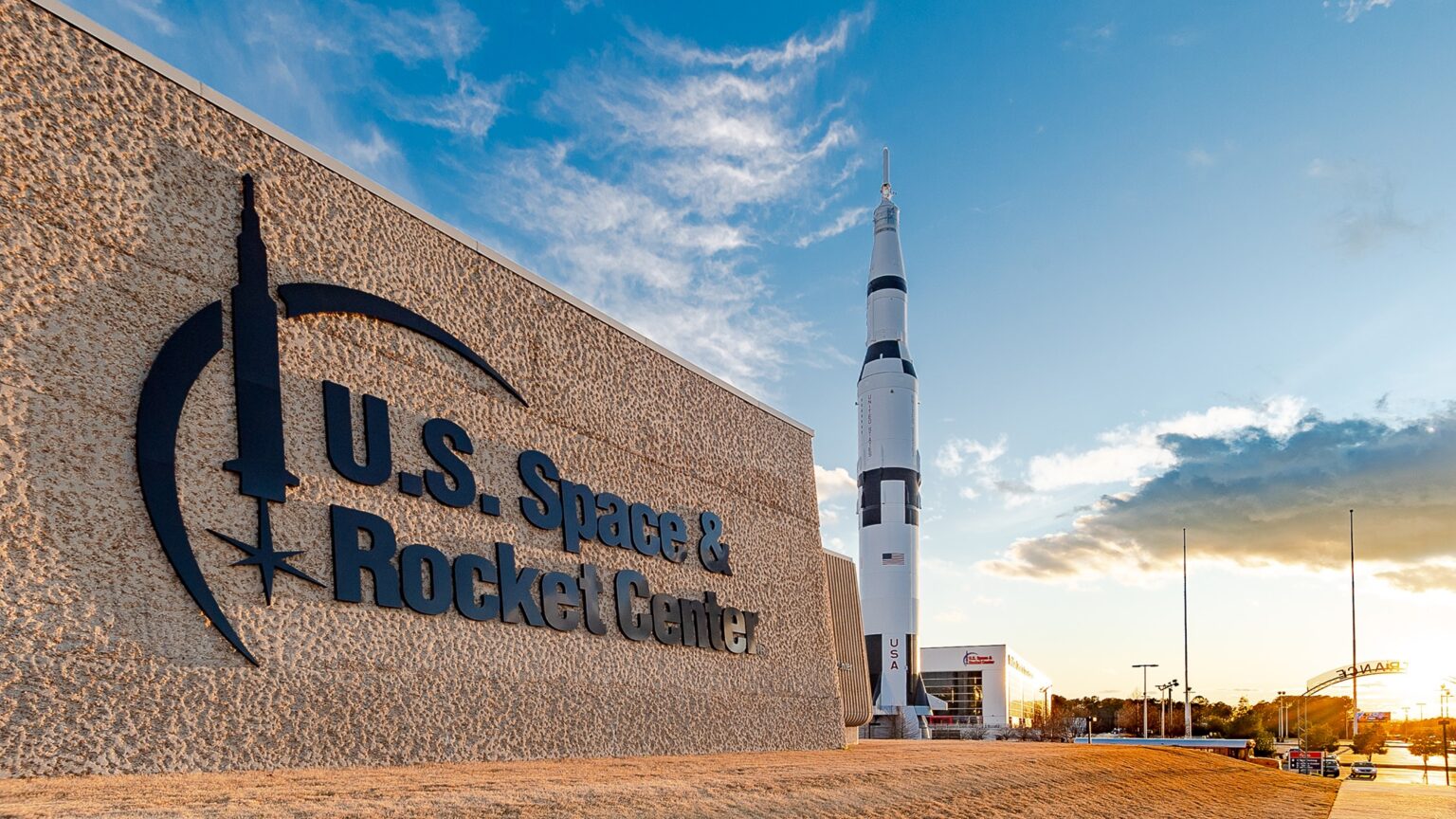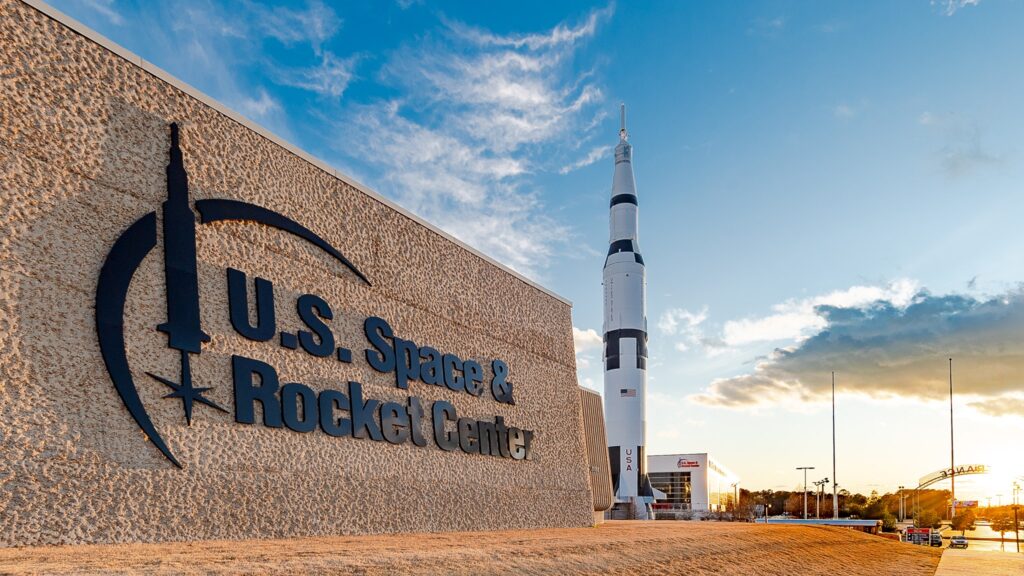 The U.S. Space and Rocket Center is located in Huntsville. The rocket center is one of the top sights in Huntsville, and you can explore the rocket center without worrying about your safety.
Huntsville Botanical Garden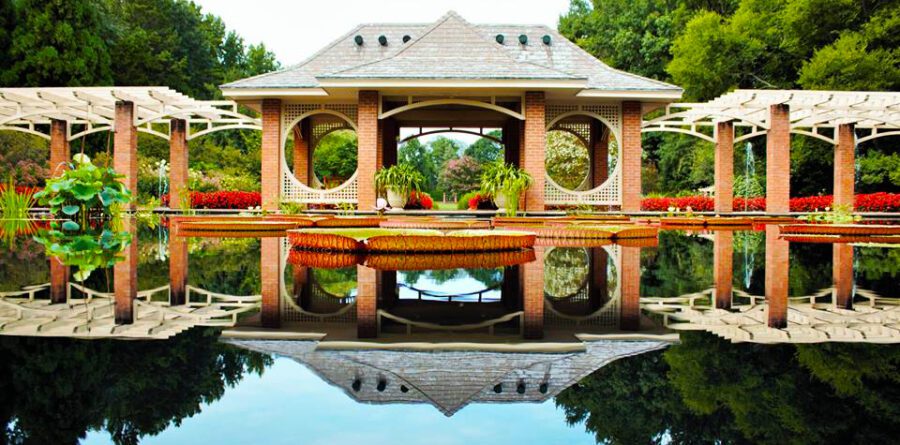 The Huntsville Botanical Garden is located in the southwest region of Huntsville. It's a beautiful place, i.e., close to nature. If you are a nature lover, it's a wonderful place to visit in the city.
Big Spring International Park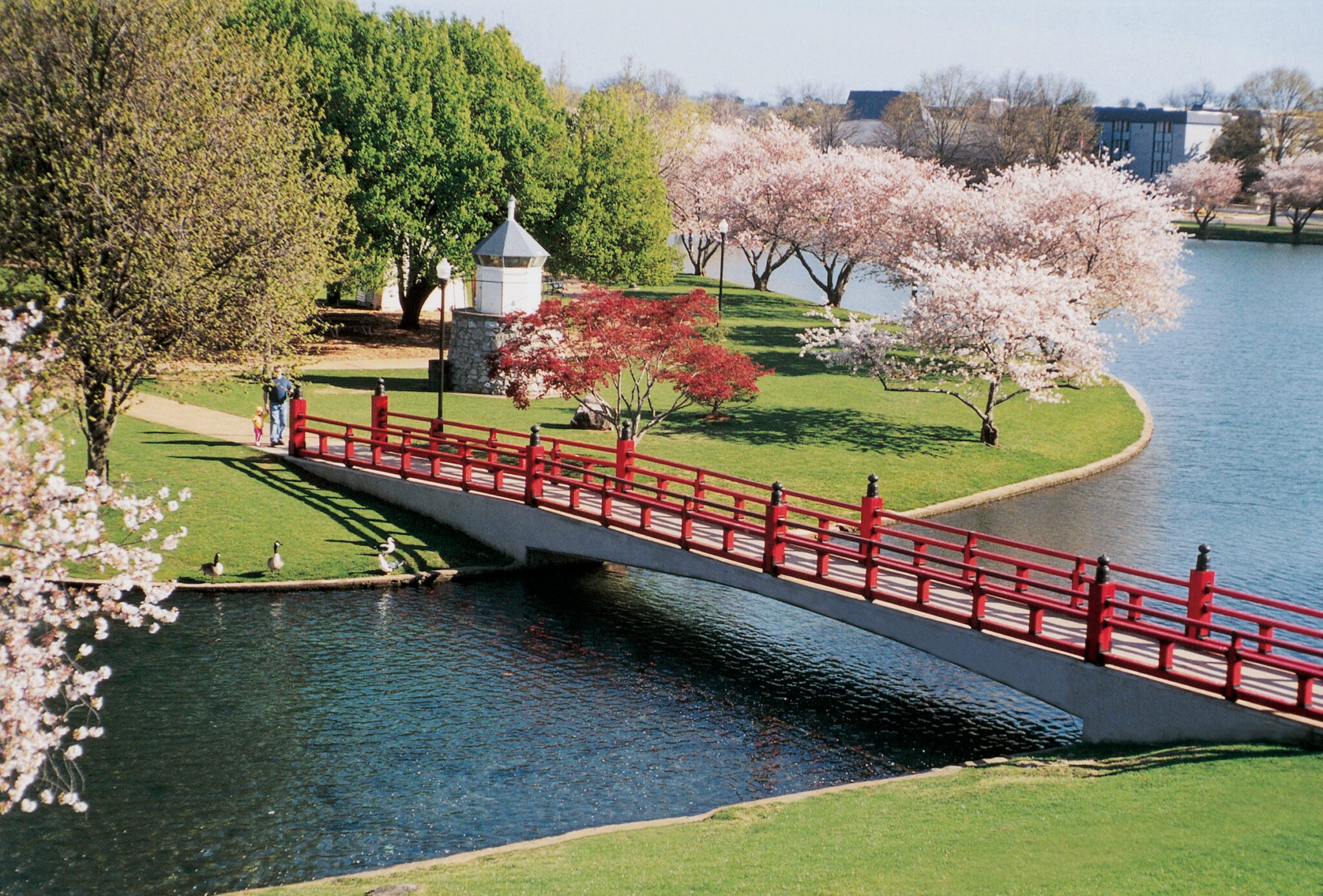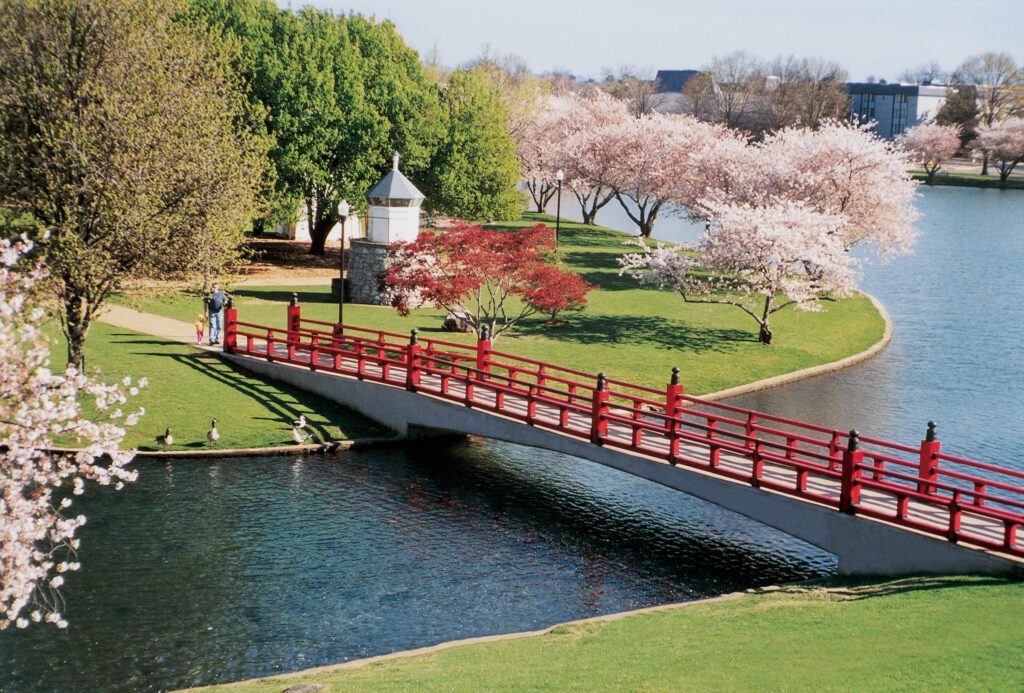 The Big Spring International Park is located in downtown Huntsville. The place is safe for visiting with your friends and family. You can have a lot of fun there.
Dangerous places in Huntsville, Alabama
In central Huntsville, you have a 1/12 chance of becoming a victim. Property crimes are more active in the city compared to violent crimes. The crime rate for theft is 25.05, and the data shows that burglary occurs at a rate of 7.210. However, vehicle theft commits at low rates.
Besides these crime rates, there is also data on a few other crimes, such as kidnapping, vandalism, identity theft, etc. The crime rate for animal cruelty is 0.0796, whereas drug crimes are committed at 3.336. The west part of Huntsville is not a safe place to live and visit freely. You must be aware of the crime rates and the surroundings around you while roaming or having fun in the city.
You should avoid visiting the city in the dark alone. Otherwise, you may fall victim to any of the crimes there. If you have never visited Huntsville before and this is your first trip to the city, then you should be more aware. When you are unfamiliar with the city, there are more chances of falling into problems.
However, it's not like you should worry much about safety and all. It's just about being aware of your safety while enjoying the atmosphere. Do not forget to take care of yourself and your luggage.
These crime rates are mentioned to make you aware of Huntsville's real condition.
Safety Tips for traveling to Huntsville, Alabama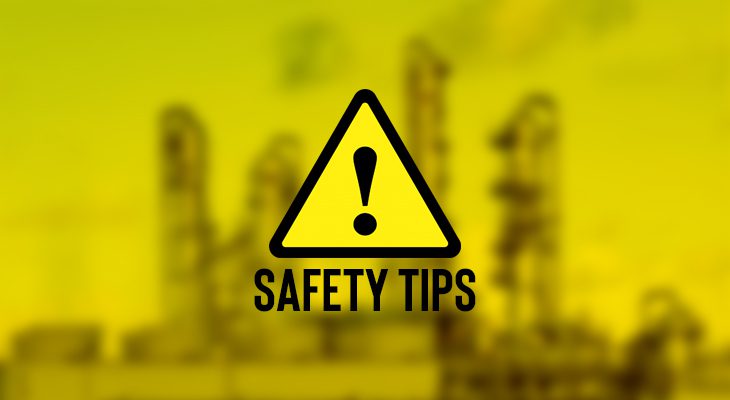 Keep your belongings safe – As the city is prone to pickpocketing, you must keep close eyes on your precious belongings.
Check weather reports – When you are in Huntsville, keep handy the weather reports. You can download the weather reports apps for quick updates.
Keep yourself safe from fun rides – The Tennesse river is located in this city, and there are many fun rides on that river, so if you do not know about swimming, avoid going there.
Inform a friend – Informing a friend and a close one can be a smart decision. Give them information about your trip plan if you have a solo trip.
Keep rainy gears – You might encounter abrupt rain so keep your rain gear handy for a smooth trip.
Pack different things – In Hunstville, you might have to walk a lot during tracking or hiking time, so do not forget to pack different types of shoes.
How safe is Huntsville for solo travelers?
Huntsville is quite safe for solo travelers, but you must visit with safety measures when traveling alone. You must inform someone close before stepping out for remote places and the western part of the city.
How safe is Huntsville for solo female travelers?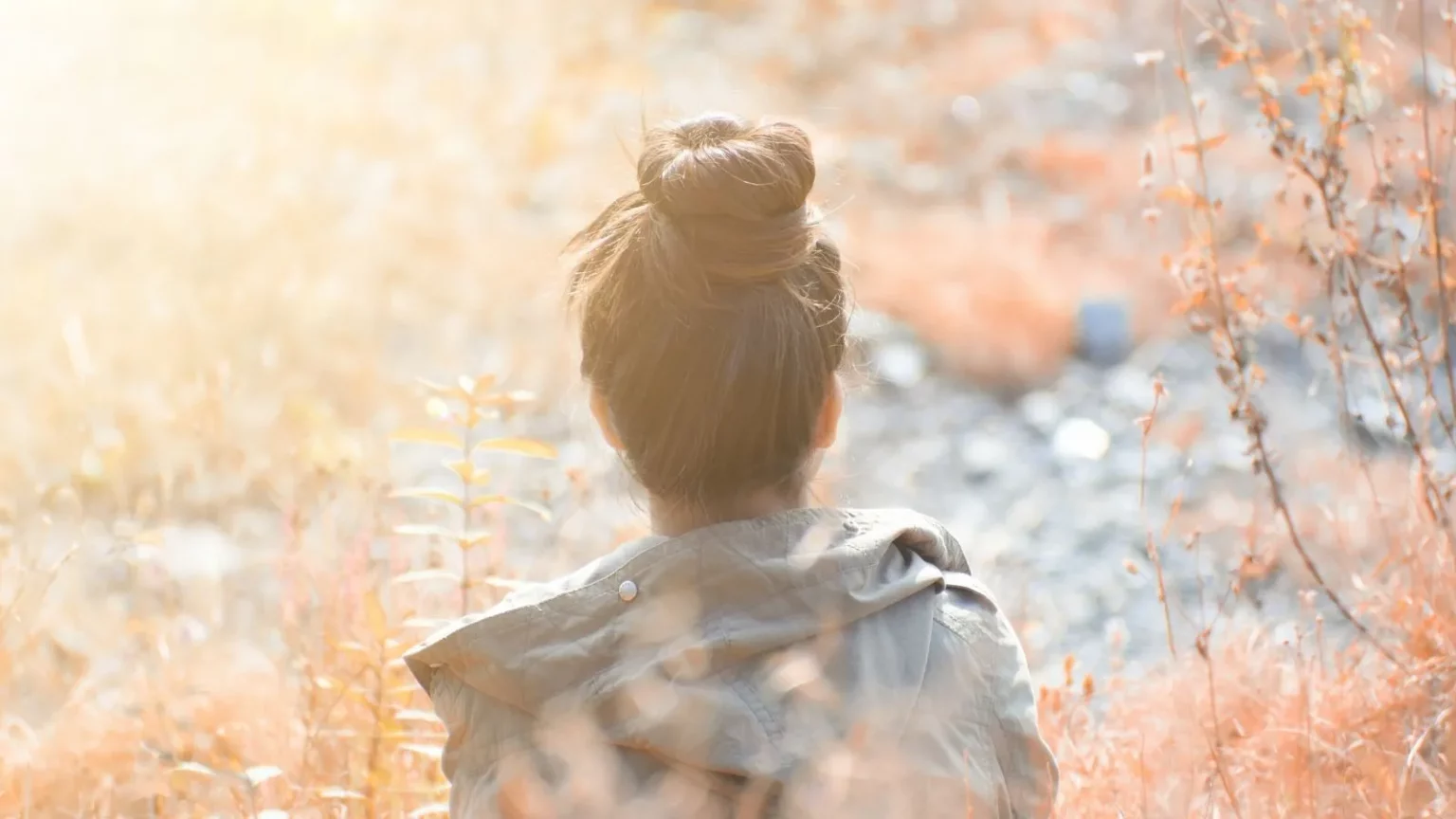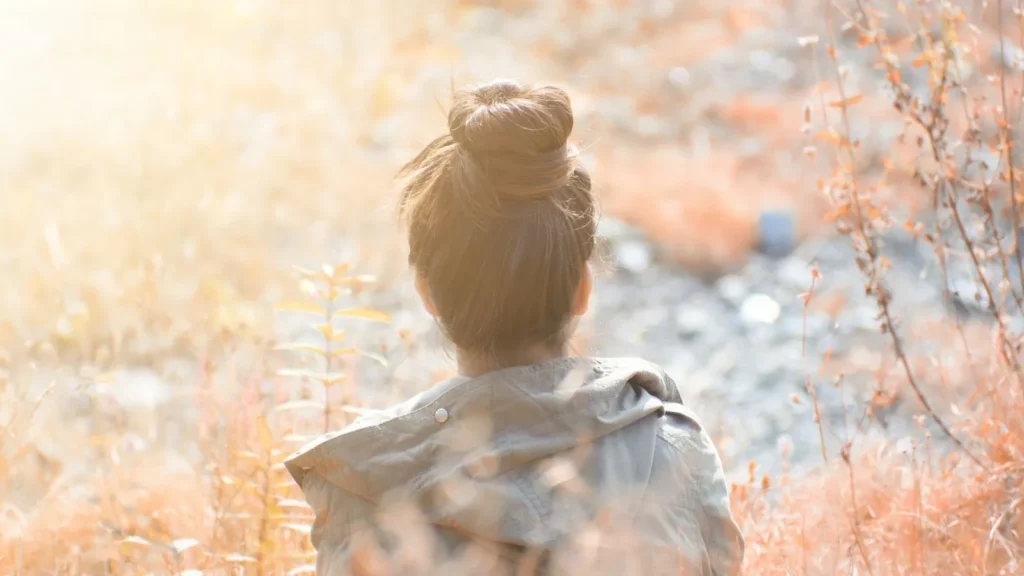 When it comes to solo female travelers, some parts of the city can pose a risk to them. The western part of the city is quite dangerous, so female travelers must avoid them. Solo females should also avoid the alone trails during hiking.
Safety guides for other cities in Alabama –
How safe is Huntsville to travel?
Rocket city is one of the most popular places in Alabama and used to be one of the riskiest places in the state. However, with strict measures, the crimes are dipping rapidly, and the city has become quite safe for travelers.
The eastern part of the city is quite safe compared to the western part, so booking motels in the eastern part will be a good choice. We hope this Huntsville travel guide has helped you to identify the safest and riskiest places in Huntsville, and do not forget to follow the safety tips during your trip.
So with that said, here we are wrapping up this article. If you have any questions, feel free to shoot them in the comment section below. Our team will try to respond ASAP.

Subscribe to Email Updates :