This Kingman travel safety guide answers all safety-related questions, such as is Kingman AZ safe, the safest and most dangerous places, safety tips, and more.
Is Kingman AZ Safe?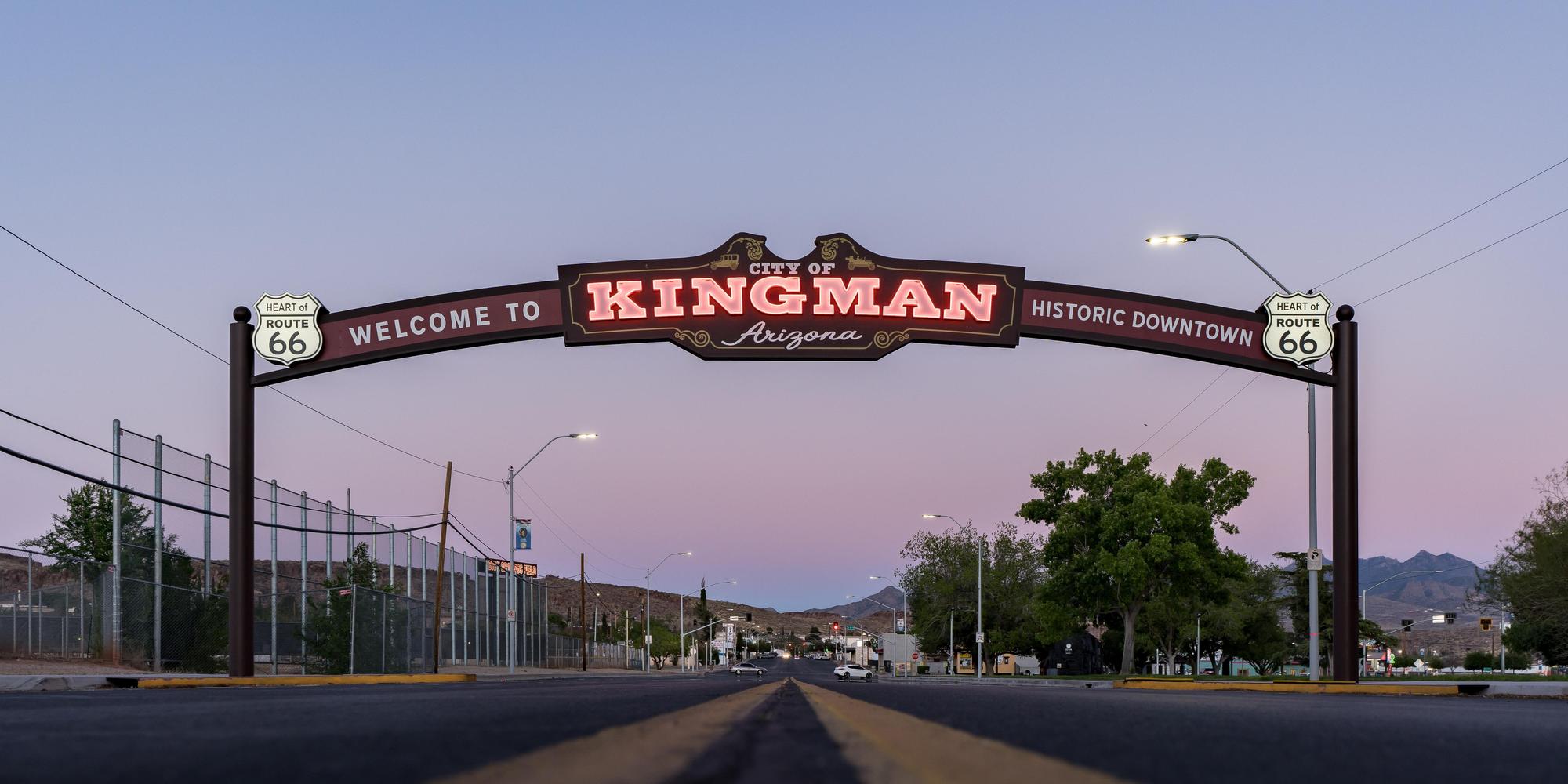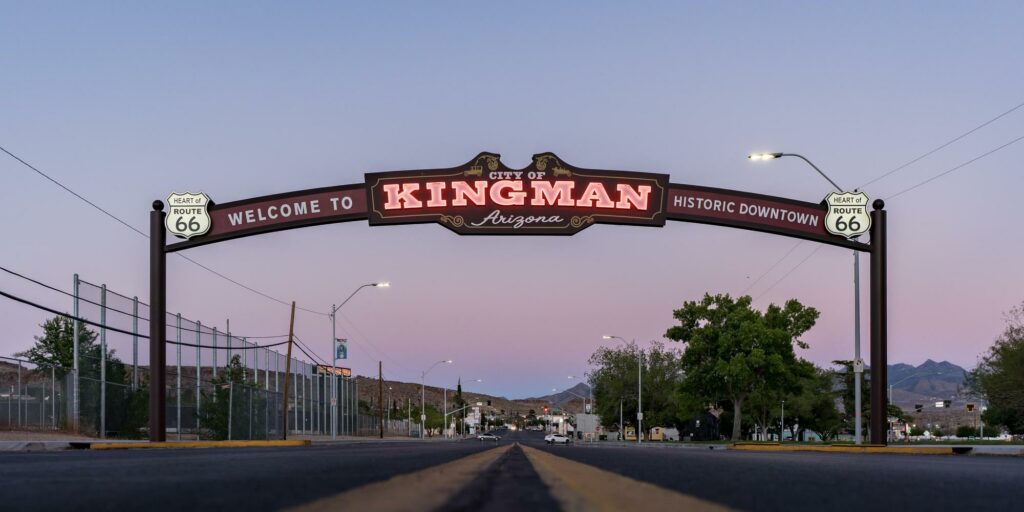 Located in northwestern Arizona, Kingman is a city at the intersection of Interstate 40 and US 93. The city connects a few drives from Las Vegas, the Grand Canyon, the Hoover Dam, Lake Mohave, and the Colorado River.
Kingman is well-known as the "Heart of Route 66" since it is home to the longest remaining original stretch of Historic Route 66. The Route 66 Museum is located in the Historical Powerhouse and shows wonderful displays of Route 66 history.
Downtown Kingman is enriched with more than 40 heritage-listed sights and places. With breathtaking scenery and rich cultural heritage, Kingman is a town with adventure, fascinating history, and scenery of Arizona's stretch of Route 66.
You can discover captivating stories in Kingman's museums and historic roadside landmarks. One of the most prominent is its pine forest and natural springs nearby Hualapai Mountain Park. The park has a cooler atmosphere than the surrounding arid landscape.
The city offers great opportunities to its guests, ranging from hiking, biking, shopping, and exploring famous restaurants, wildlife, parks, and museums.
Warnings & Dangers in Kingman, Arizona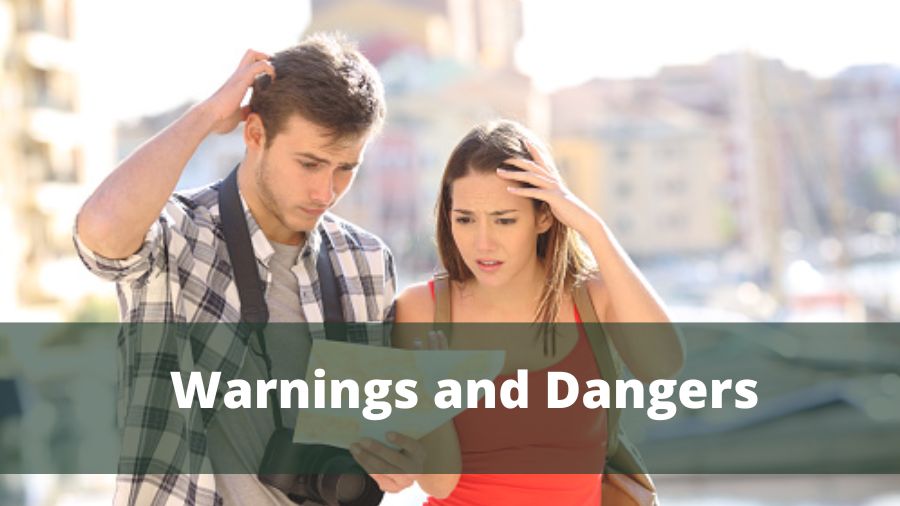 Overall Risk – Low
The city has a low overall risk. There is a crime of any category, either too high or low. In general, the city is believed to be safe for visitors.
Transport & Taxis Risk – Low
With less availability, there is low transportation risk. You will have to go there by car as there is no airport. If you wish someone else to drive for you, you can opt for KART. It is the best way to get around the city. You can also travel in taxis or take rideshare services. If you want a ride through the desert, you can take one of the many options by Desert Wonder Tours.
Pickpockets Risk – Low
The city has nearly zero risk for pickpockets. But it is still best to keep your belongings secured, especially in crowded areas.
Natural Disaster Risk – Medium
Like all Arizona cities, the city has medium natural disaster risk because frequent flash flooding, thunderstorms, severe heat, and wildfires occur. You can get good information on how to be safe in this crisis on the Arizona Emergency Information Network website. You are advised to go through the information before traveling.
Mugging Risk – Low
With extremely low cases of robberies last year, the city has a low mugging risk. So, you are safe here. However, you must be careful while traveling and avoid traveling with expensive items or much cash.
Terrorism Risk – Low
There is a meager terrorism risk in the city. However, the nearby areas like Hoover Dam, Las Vegas, and Phoenix have medium risk. Therefore, it is likely that Kingman will face some violence. For now, it is safe, with no history of terror attacks.
Scams Risk – Low
There is a shallow risk of scams in Kingman. The little scam that occurs is the type that targets locals, like utility bill scams. Visitors have low chances of getting scammed. The best way to prevent yourself from being scammed is to learn about different types of scams that occur in the city. You are recommended to go through the official ticket websites for booking and not to go for any random deals you find online.
Women Travelers Risk – Low
Women travelers have low risk in Kingman, with a low crime rate against women. Take proper precautions and avoid wandering on the road alone at night.
Tap Water Risk – Low
The tap water in Kingman is safe for drinking. Tap water has a low risk of being contaminated. Therefore, you can use tap water for drinking.
These warnings and risks would inform you about the city's major and minor risks so that you are prepared to face any.
Safest places to visit in Kingman, Arizona
Mohave Museum of History & Arts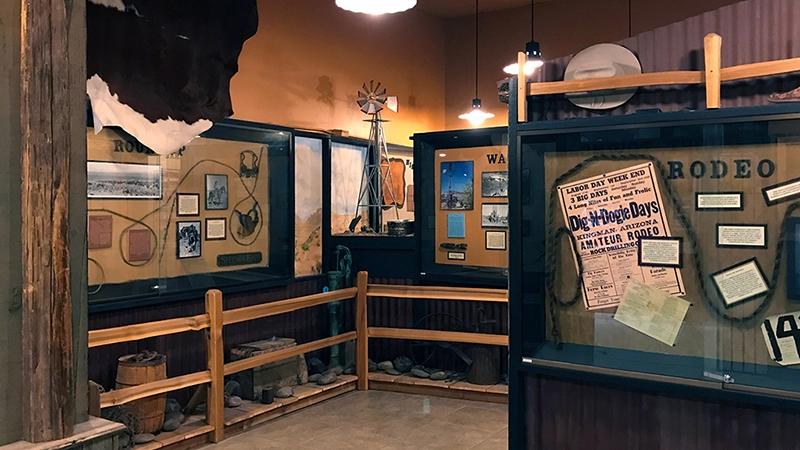 Mohave Museum of History & Arts was built in 1961 by the Daughters of the Pioneers in a room within the Chamber of Commerce, after which the museum shifted to a new building six years later. The museum shows several exhibits, and the efforts of local artist Roy Purcell added more to it. The museum expanded once again in 2000. You will learn a lot of information in the museum's library, which was built in 2005.
The major highlights of the museum are the Hualapai Indian Room and the Mohave History Room. It also features local film celebrity Andy Devine with several ranching exhibits and mining machinery.
Lake Mohave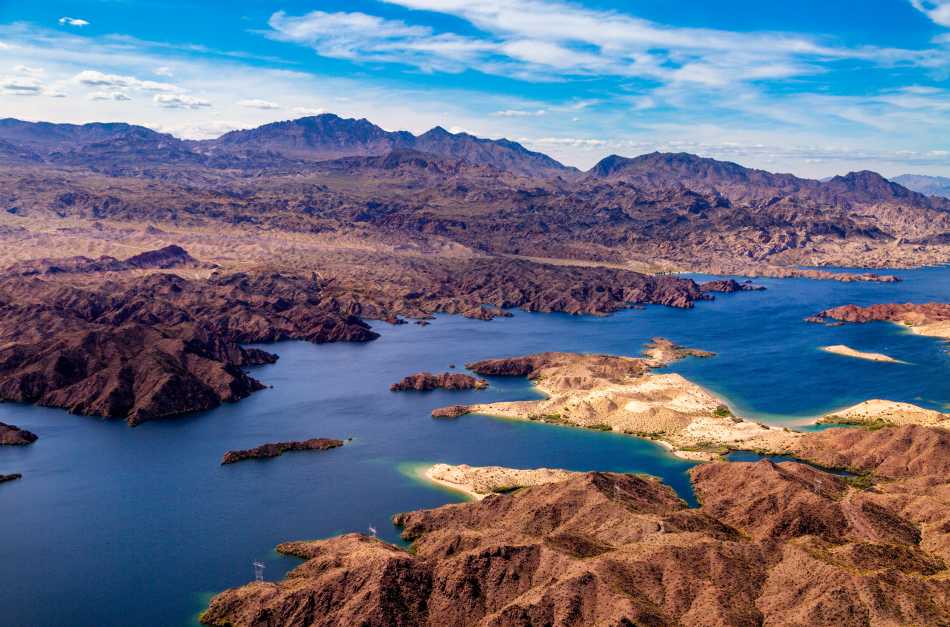 Lake Mohave is a manufactured 67 miles long lake that stretches between Hoover and Davis Dams. The lake offers plenty of recreational activities to visitors. Amongst many, fishing is a major activity, both native species, and sports fish. In addition, with more than 200 miles of shoreline, it is a popular place for camping.
You can have boat trips in the north end up to the Colorado River to Lake Mead, Jet skiing, water skiing, and kayaking. People also enjoy hiking as their favorite pastime in this place.
Historic Route 66 Museum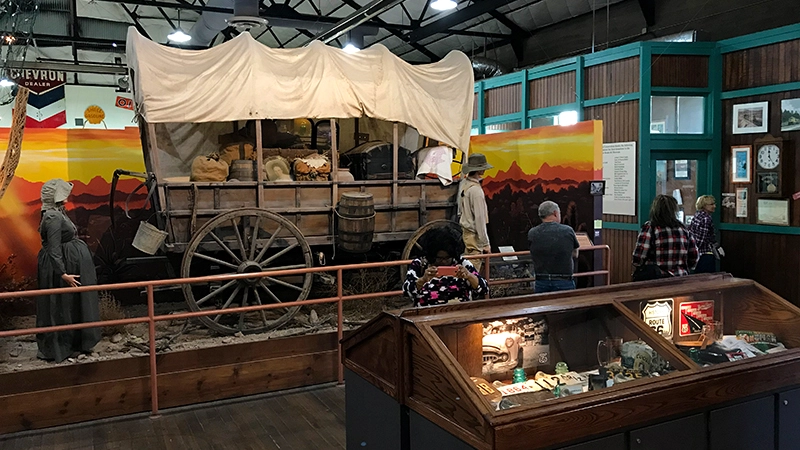 The Route 66 Museum was built in 2001 and narrates the story of the famous road 66 and the various other forms of transport that traveled over it for years. The Historic Powerhouse hosts the museum, and it is one of the significant attractions of Kingman.
The museum exhibits lovely photos and murals. You can learn about the routes used by Native Americans and expeditions by the US army. You will also get to learn about the comprehensive history of the region.
Kingman Visitor Center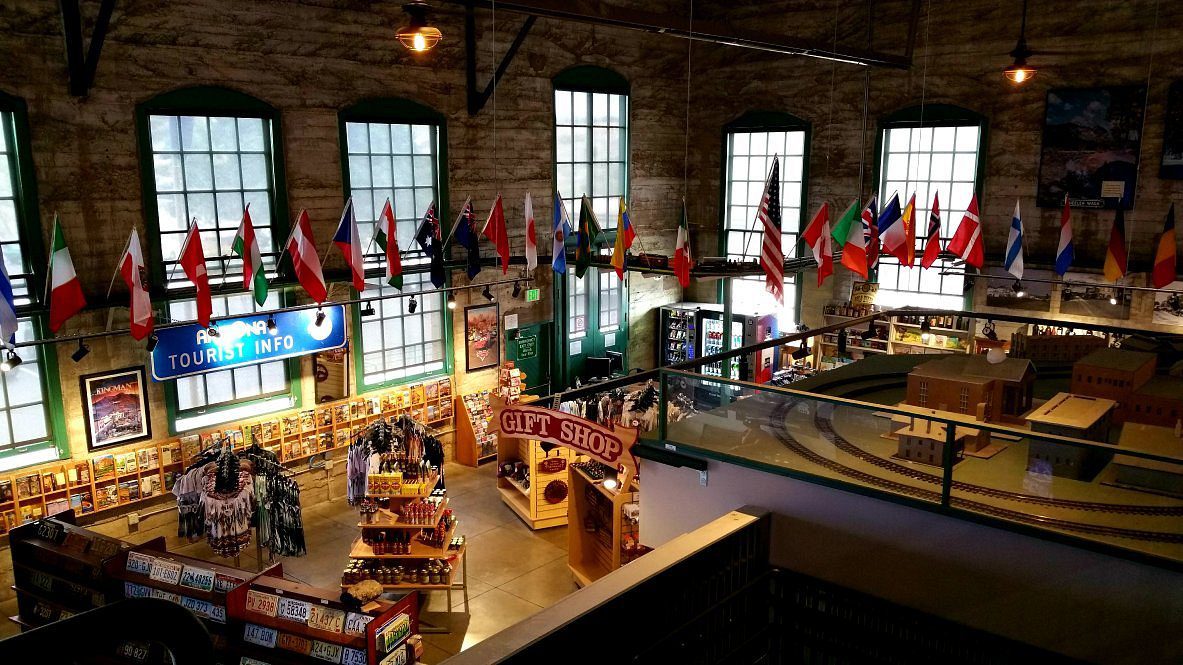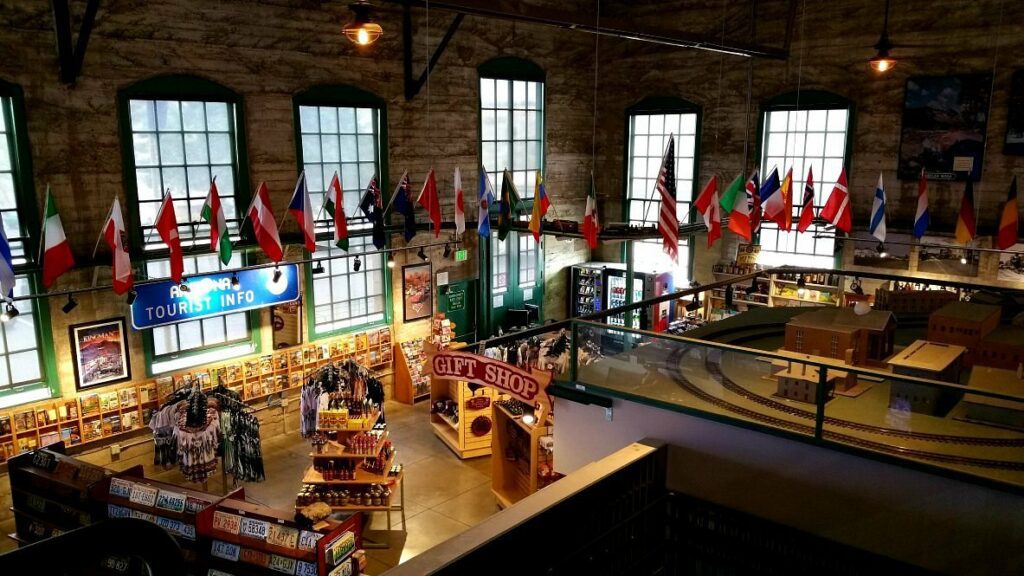 Kingman Visitor Center is placed in the Historic Powerhouse in Downtown Kingman. If you are unaware of the city, you can visit Kingman Visitor Center.
The center offers free information on the area, its famous attractions, and travel advice. There is also a great gift shop for buying remembrances of Route 66.
Kingman Railroad Museum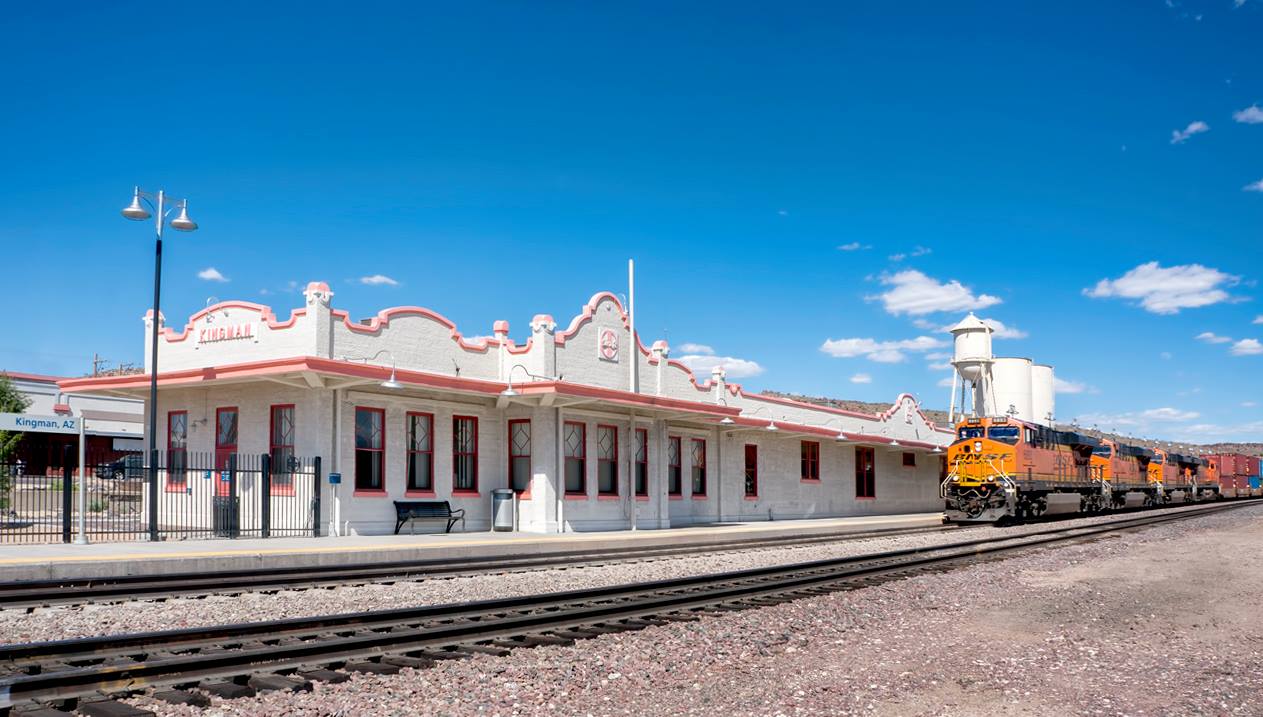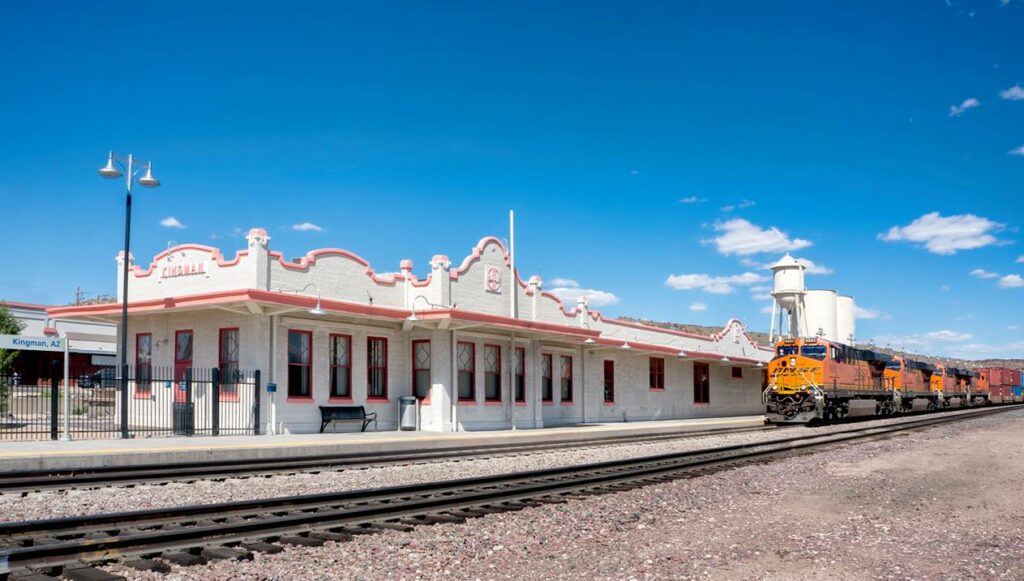 As the name suggests, the Kingman Railroad Museum offers a history of the development associated with the railroad. The Railroad museum is located in the Amtrak Depot and stretches 14,500 square feet. The museum is administered by the Whistle Stop Railroad Club.
This is a wonderful place for adults and children, having model trains as a great attraction. The models have three gauges: Lionel, N gauge, and HO gauge.
Black Bridge Brewery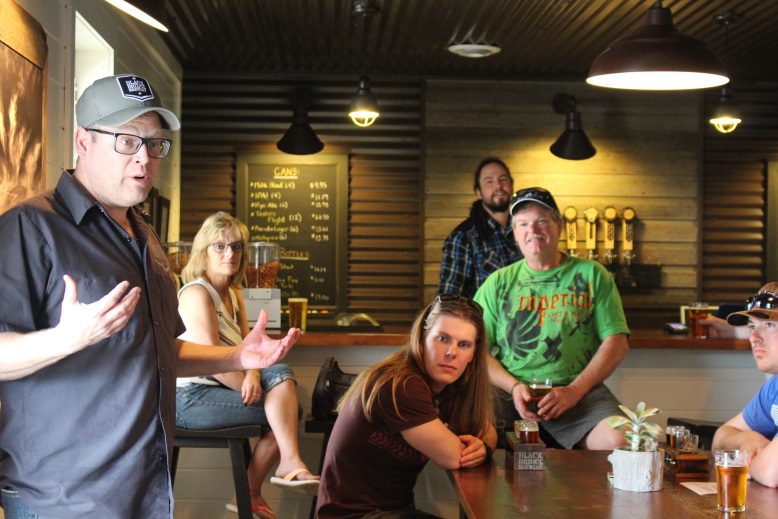 Black Bridge Brewery is owned by Tim Schritter. He started his first brewing system at 23. He wished to try brewing after noticing some local brews. He produced 130 batches of 45 gallons for the first time. He was also interested in offering his brew for private tastings. He became famous for his Brewery.
Black Bridge is the railroad bridge on the city's outskirts where youngsters have used to party since the 60s. The Brewery is in the city's heart and offers visitors the opportunity to drink brews, coffee, or ginger beer and listen to music.
Cella Winery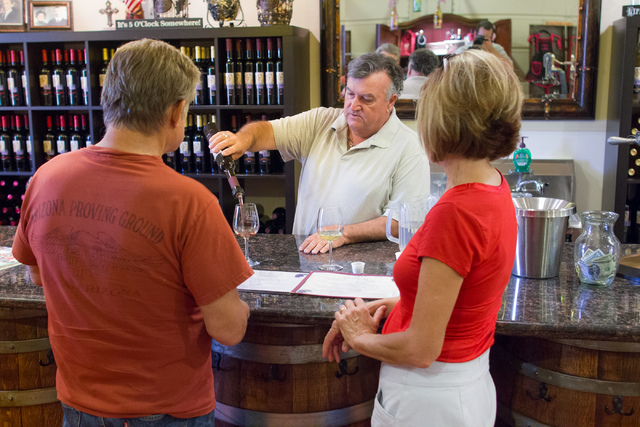 After retirement, an Argentinian, Carlos Cella, came from California with the idea of starting a winery in 2006. He helped with the family winery before arriving in the USA. He produced his first wines in 2010.
He grew four different grapes, including Merlot, Cabernet Sauvignon, Syrah, and Chardonnay, and allowed the public to visit his winery in 2014. He won three awards in competition with the best wineries in the state within a few years of hard work. This winery came to be recognized as "Cella Winery," and several people from around the world especially visited there to glimpse his winery and taste his grapes.
These are the safest places in Kingman you can consider visiting.
Places to avoid in Kingman, Arizona
Kingman is such a small town that even a low crime rate seems high for the city. In general, Kingman is a safe city with a relatively low crime rate, but some areas have high risks.
People of Kingman normally consider the northwest part of the city to be the safest, with a low chance of becoming a victim of any crime. On the other hand, the southwest region of the city has a high risk with more chances of becoming a victim.
Along with avoiding dangerous places, you must follow some safety tips to be safer no matter where you are while traveling in Kingman.
Safety tips for traveling in Kingman, Arizona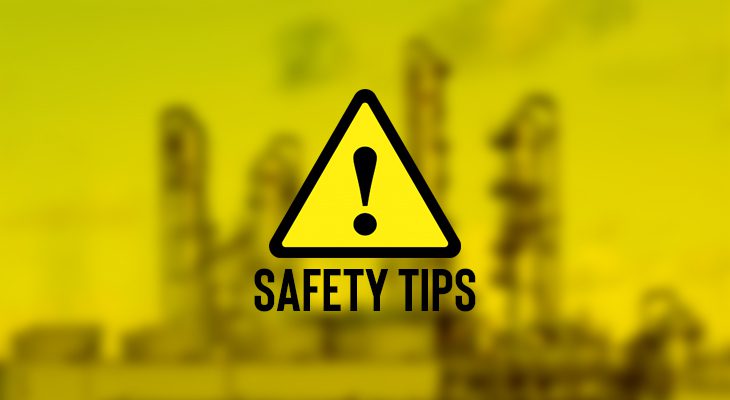 Download the NWS app – It would be best if you download the National Weather Service app to keep yourself updated with any changes in the weather. Moreover, ensure your mobile phone is WEA-enabled (Wireless Emergency Alerts) to get alerts.
Check for wildfires – You can check for wildfires on the State's Wildfire Response Dashboard, which is updated around the clock. Even you can keep track of current fires in your journey.
As wildfire is a major threat in the city, you should not be careless about these tips.
Report for crime – Kingman has a Silent Witness program where people can report any crime they see or know. If you see a crime, you can call 1-888-227-8780 to report information.
Lock your cars – Car theft is common in the city. Therefore, you must never leave your car unlocked. Always lock your car even when you are in the safest of places. Don't forget to remove your expensive items while parking your car.
Be careful about the tires on your car – The heat of the city can damage the tires of your cars. It can impact the air pressure in the tires. So, ensure you have the right amount of air and that there is no "heat rot" on the tires.
Avoid driving on flooded roads – It would be best if you do not drive on flooded roads. This may harm you or even can kill you. Further, according to the "Stupid Motorist Law" of Arizona, you might be charged for your rescue.
Be careful of extra-friendly people – You must not share any details with people behaving extra-friendly towards you. This may be a trick to make you the target of some scams or to snatch your belongings.
Protect yourself from the heat – The severe heat of the city can cause sunstroke and dehydration. Avoid getting out when too hot or sunny, and drink plenty of water to stay wet.
How safe is Kingman AZ to travel alone?
With an extremely low crime rate, Kingman is incredibly safe to travel alone. You need to take proper precautions, and you are secure there.
Is Kingman AZ safe for solo females?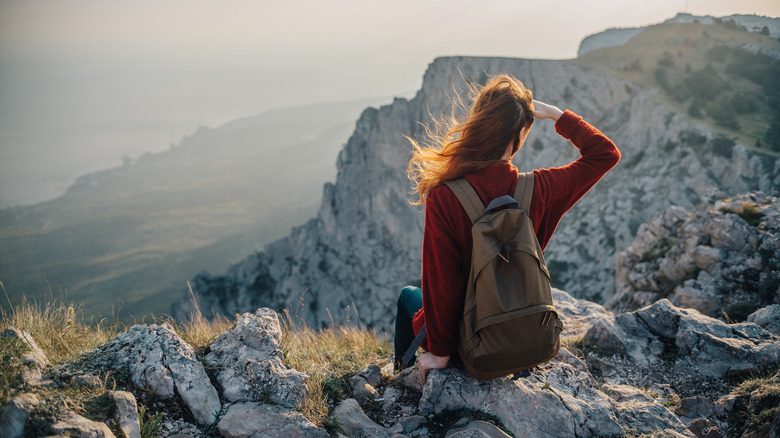 Yes, Kingman is safe for solo female travelers. There is no specific risk for women. With proper safety measurements mentioned for the city, women can travel the city alone.
Read safety guide for other cities of Arizona –
How safe is Kingman for Travel?
Kingman city is in the 16th percentile for safety, meaning 84% of cities are dangerous and 16% are safer. The crime rate is 49.81 per 1,000 residents during a year.
Overall, Kingman is safe to travel to. You must follow the necessary precautions, especially those listed for the city. Hopefully, our ultimate travel guide provides every answer to our queries and helps you better plan for Kingman as your next holiday spot.

Subscribe to Email Updates :