Want to check and Fix If Verizon is Down in your Area? If yes, then you have stumbled upon the right article.
Verizon is the leading American telecommunication company offering mobile and landline services, including broadband internet and phone service.
It is the largest 5G network provider in the United States, both by quantity and quality. It is known for providing reliable network services in the rural and urban sections of the country.
However, even the country's largest provider faces network issues from time to time.
So, with this article, let us tell you if Verizon is down in your area and what are the possible fixes.
Is Verizon Down in My Area?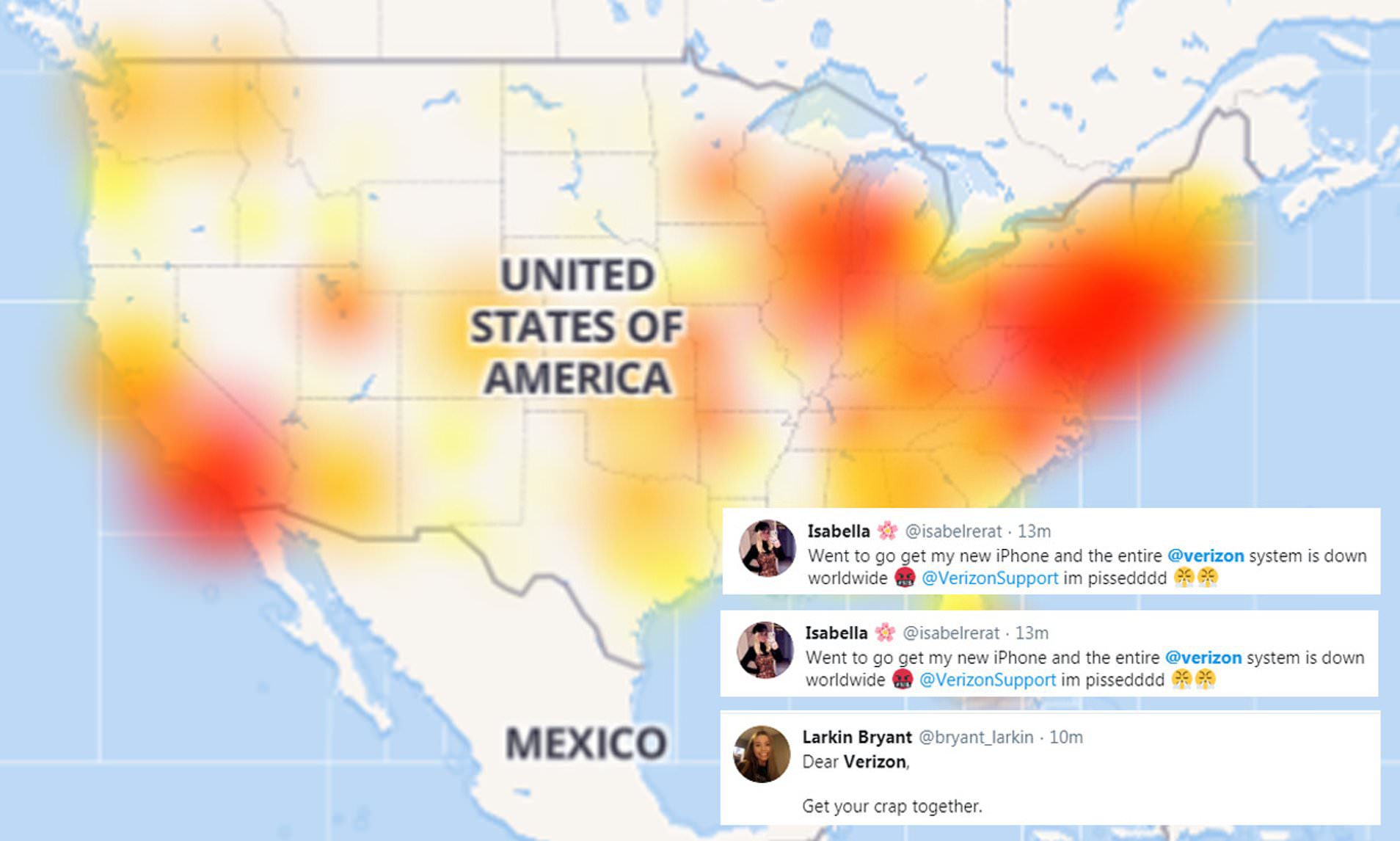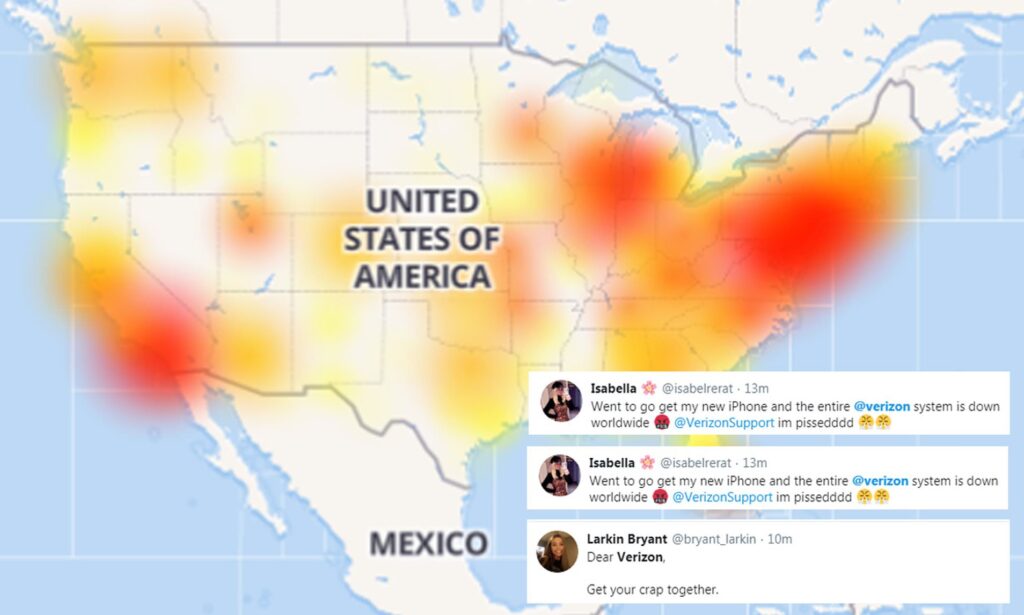 Verizon is the biggest 4G LTE network, covering 70% of the country. Although they are known for good networks, no network is ideal and sometimes faces an issue.
Large outages can cause you and your area to be affected by service benefits. These network outages can occur due to unfavorable weather conditions or a glitch in the Verizon internet or phone service equipment, resulting in no connection on your devices.
How to check Is Verizon Down in My Area?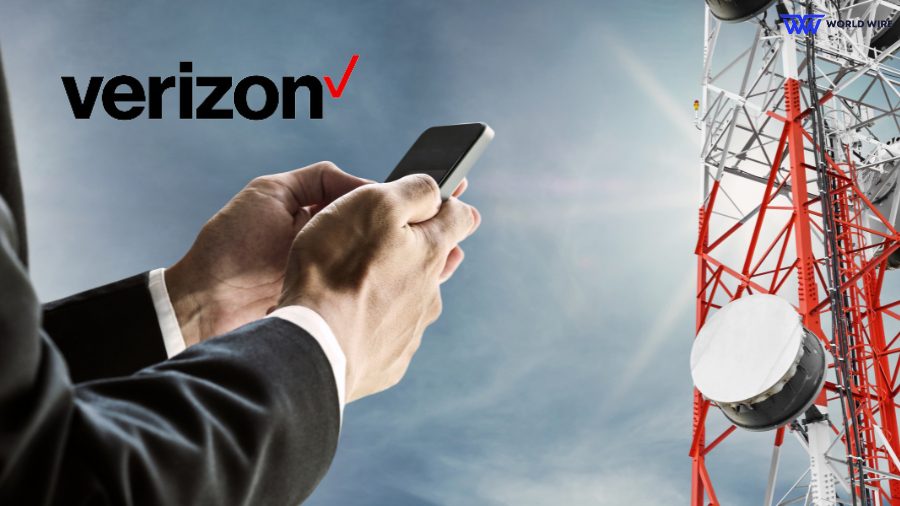 Methods for checking for Verizon no service in your area are: –
Verizon DownDetector Outage Map
Visit Verizon Mobile's DownDetector at https://downdetector.com.
Click the "Live Outage and Reported Problems Map" icon below the graph.
You can zoom in or out with the controls in the top right of the map and see the accurate reading of your location.
Reported outages will be highlighted in yellow on the map.
Contact Verizon Support
First, Visit the official website of Verizon at https://www.verizon.com/ and sign in.
Clarify your service experiencing an outage by selecting among the In-Home, Wireless, or Business options at the top of the page.
Once you select your Verizon Service, click the "Support" option on the main menu.
For an In-Home internet outage, click "Fix Connection Issues."
For a wireless device outage, you need to visit the Verizon Troubleshooting Assistant for personalized help for your wireless device.
For a business internet outage, please visit the Business Internet Connection Support to get help for an internet outage for your business.
Verizon customer support will ask you specific questions to help locate the cause of your Verizon service outage.
Check Verizon Forums
Visit the Verizon Forums.
Click on the Forum topic "General Discussions."
Scroll through the recent forum posts for news on an outage.
If you do not notice any posts about your area, write a post detailing your experience to the forum members.
Call Verizon Customer Support
If you still cannot find whether Verizon is down in my area by all the above methods, you can contact Verizon Support at 1-800-837-4966 to ask for the information.
Is Verizon Down in My Area – How to Fix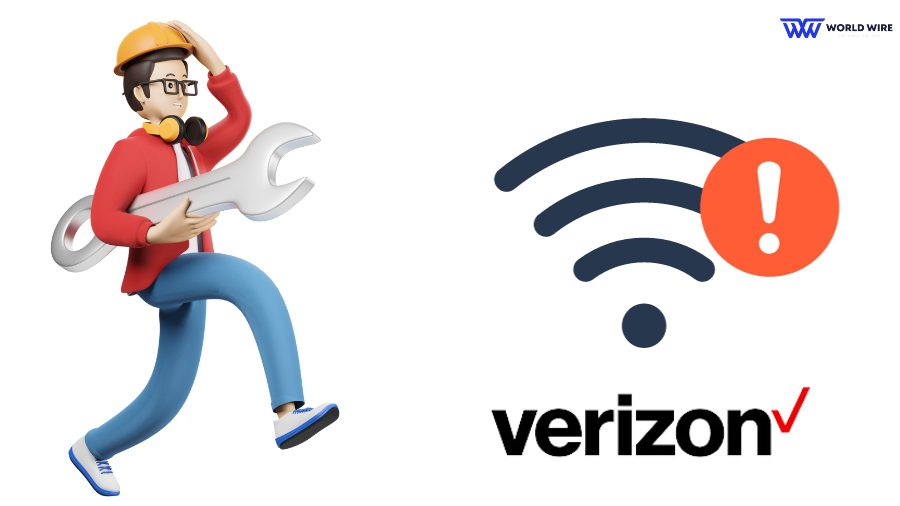 Once you are sure Verizon is down in your area, you must be searching for ways to fix the outage. Verizon can be down sometimes for several reasons, as stated earlier.
Below, we have covered some of the ways you can fix the issue –
Restart Your Phone
Sometimes, your phone might be causing issues, as cell phones can suffer from glitches that disconnect them from the network.
You can try restarting your phone, as restarting the devices sometimes solves device issues that might be hindering you from connecting to the internet.
If you are using Verizon Wifi, try resetting your Wi-Fi router before restarting your phone, and if your router is blinking white light, read our guide on "Verizon Router Blinking White Light – Troubleshoot And Diagnosis."
Try network update
If restarting your phone does not help with Verizon down in your down-in-your-area issue, you can check if your carrier settings require an update. Phone companies release software updates to improve your phone's performance.
Most of the time, these updates automatically pop up on your device. If you have not updated your software, your phone can cause service trouble.
Please follow the steps below for the carrier settings on your iPhone.
Open "Settings" on your device.
Click on the "General" option.
Then click on the "About" option.
If an update for your device is available, it will automatically open.
Click on "Update."
Steps to update the carrier settings on Android
Open "Settings" on your device.
Click on "More."
Select the "Mobile Network" option.
Click on "Carrier Settings."
If an update for your phone is available, select "Update Profile."
Service Interruption
You should ensure that you have taken any action to interrupt your service. Two common reasons are not paying your bill and leaving Verizon's network coverage area.
If you have missed your bill payment, Verizon can stop your services. However, they generally alert you before doing so. It can still come as a surprise. Please ensure your payments are up-to-date by logging into your Verizon account online.
Get out of No Network Zone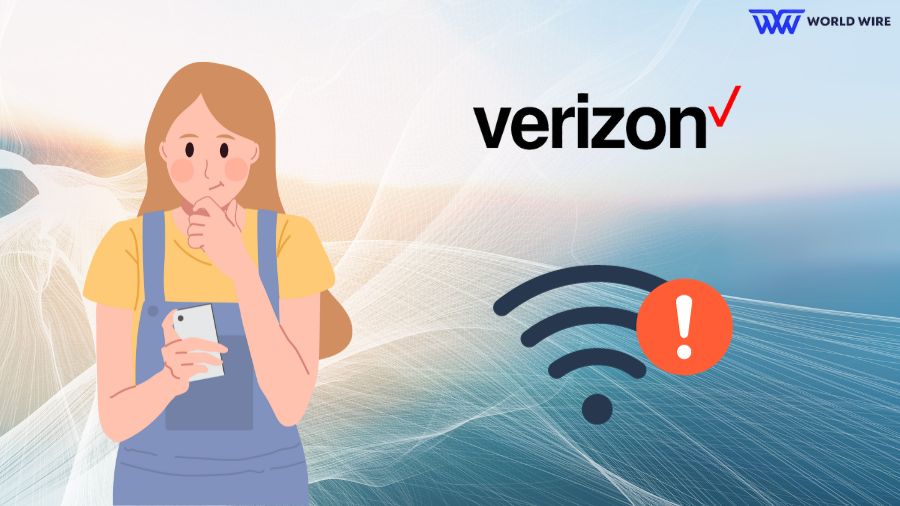 You might face Verizon being down in your area if you have entered a location where the Verizon network is unavailable. Verizon provides the largest 4G network coverage, but some places have service gaps.
Verizon has roaming agreements with two other leading network providers, AT&T and T-Mobile, meaning if you enter a location that Verizon network does not cover, your phone connects to one of the other networks instead.
For this, your phone must have its data roaming enabled. Data roaming gets automatically "on." But if you have turned it off, you will lose service completely when out of the Verizon network zone.
Contact Verizon
If you fail to resolve your network outage by the above methods and still face Verizon down-related issues, you can contact the Verizon support team to help you get connected to the network.
Verizon customer service is available at 800-922-0204.
You can also visit a nearby Verizon store to fix your network issue or use the live chat on its website.
Note: If none of the fixes work and you decide to move on from Verizon, check our guide on "Where to Return Verizon Equipment."
Frequently Asked Questions
How do I check if Verizon is down in my area?
You can check for Verizon being down in your area by DownDetector Outage Map or by contacting Verizon support at 800-922-0204.
Can I call or text someone in a network outage area if I have service?
No. Even if you have network service, you can only contact the one in the network area once that carrier fixes the issue.
Why does my Verizon phone say "No Service"?
Your Verizon phone may say so because of a network service outage, a software glitch on your phone, or you are not in a region covered by Verizon's network.
How can I refresh my Verizon cell signal?
You can refresh your Verizon cell signal by restarting your phone or updating your carrier settings.
What are the signs of a Verizon network outage?
Some signs of a Verizon network outage include sudden loss of your cell signal, inability to place calls, or sending text messages. You should check with Verizon Support to ensure it is a service outage and not a problem with your phone.
Will Verizon provide me with a bill credit due to a network outage?
No. Verizon will not provide you with a bill credit due to a network outage.

Subscribe to Email Updates :