President Joe Biden reportedly ignores questions on the shocking discovery of cocaine at the White House.
Here is what you need to learn about the news.
Joe Biden Brushes Off Questions About White House Cocaine Discovery
United States President Joe Biden was attending a meeting in the Oval Office with Swedish Prime Minister Ulf Kristersson on Wednesday when a reporter asked the President if he knew from where the cocaine entered the White House.
Biden laughed and ignored the question about the cocaine found at the White House in his absence. When the question was repeated, he again smiled sheepishly and said nothing.
Biden's several denials to answer the questions related to the White House cocaine discovery were seen as an attempt to distance the first family and staff from the shocking incident.
Also, See: Joe Biden Kicks Off 'Bidenomics' Push With High-Speed Internet Investment
When pressed upon the questions multiple times, Biden's administration suggested a visitor might have dropped the drug at the building.
Also, See: Heroic IRS Whistleblower Testimony Ensnarls Hunter and Joe Biden in Bribery Scheme
According to the law enforcement officials who were not authorized to provide any details of the discovery and spoke to the Associated Press on condition of anonymity, the U.S. Secret Service agents discovered the white powder during a routine White House sweep on Sunday.
The substance was contained in a small, transparent plastic bag and was located on the ground in an area of the West Wing, where White House visitors are asked to drop off their phones.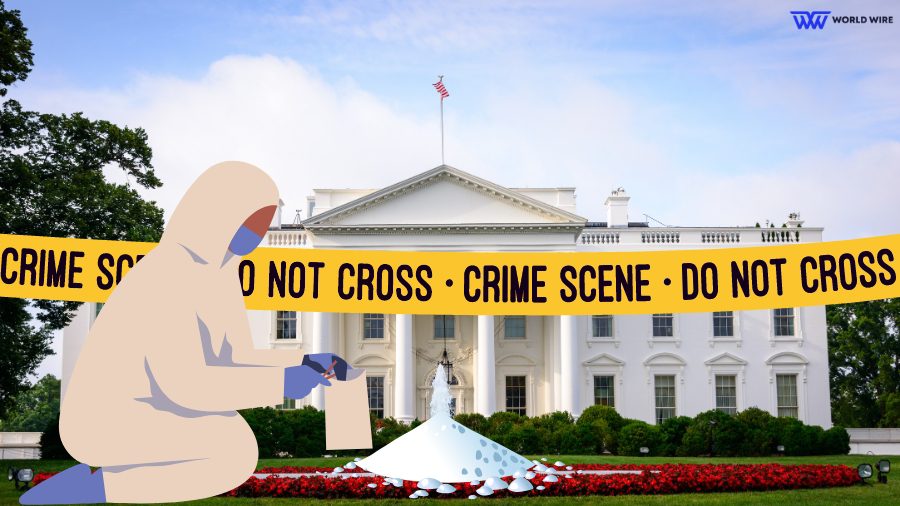 The Secret Service said in a statement that the White House was temporarily closed as a precaution, and the fire department was called to test the substance, which identified the powder as non-hazardous.
The initial test revealed the suspicious white power as cocaine, and a secondary laboratory analysis also confirmed the same results.
The Secret Service has said," The item was sent for further evaluation, and an investigation into the cause and manner of how it reached the White House is pending."
President Biden was at Camp David with his family members for the holiday weekend when the drug was found at the complex.
Also, See: President Biden to come to South Carolina this week
While Biden has preferred to maintain silence over the incident, White House Press Secretary Karine Jean-Pierre commented that the White House is confident that the Secret Service will find out the root cause of the incident.
In a news conference on Wednesday, she said, "The President thinks it is incredibly important to get to the bottom of this."
Meanwhile, some Republican 2024 Presidential runners, including former President Donald Trump, have commented on the discovery of drugs in Biden's White House.
Trump claimed on his Truth Social platform that they found cocaine belonged to Joe Biden or his son Hunter Biden. He commented," Does anybody really believe that the cocaine found in the West Wing of the White House, close to the Oval Office, is for the use of anyone other than Joe and Hunter Biden?"
Similarly, Florida Governor Ron DeSantis said, "I think many of us have believed that the Biden administration has been blowing it on a lot of fronts. But I guess it is slightly more literal than I had thought."

Subscribe to Email Updates :