The U.S. president has spent less than his rivals in his 2024 presidential election campaign.
Let's read the news and find out how much Biden has spent till now.
Joe Biden is Redefining Presidential Campaign Frugality
United States President Joe Biden is redefining Presidential campaign frugality by spending much less than his opponents in his 2024 reelection campaign.
Biden's campaign spent $1.1 million in the second quarter of this year, notably a smaller expenditure amount than his several Democratic Senate candidates.
While there is a report of Republican top Presidential candidates, such as Florida Governor Ron DeSantis firing campaign staffers, Biden has only four people in his campaign for payroll, including campaign manager Julie Chavez Rodriguez, principal deputy campaign manager Quentin Fulks, spokesperson Kevin Munoz, and general counsel Maury Riggan.
Also, according to the report where his top GOP rivals are spending lavishly, Biden's campaign spent less than $1,500 on travel, accommodations, and airfare. He has spent nothing on rent.
Also, See: Joe Biden meets King Charles for the first time since Coronation.
Even the President is yet to establish a campaign headquarters, and much of his staff has been working out of the Democratic National Committee's building.
Biden's advisors have indicated they are running a purposefully lean reelection campaign. The President's campaign team has dismissed the idea that they should spend more. Sources said that this quarter, 30% of their 'donor universe' were new donors since 2020.
Also, See: Secret Service Closes White House Cocaine Probe With No Answers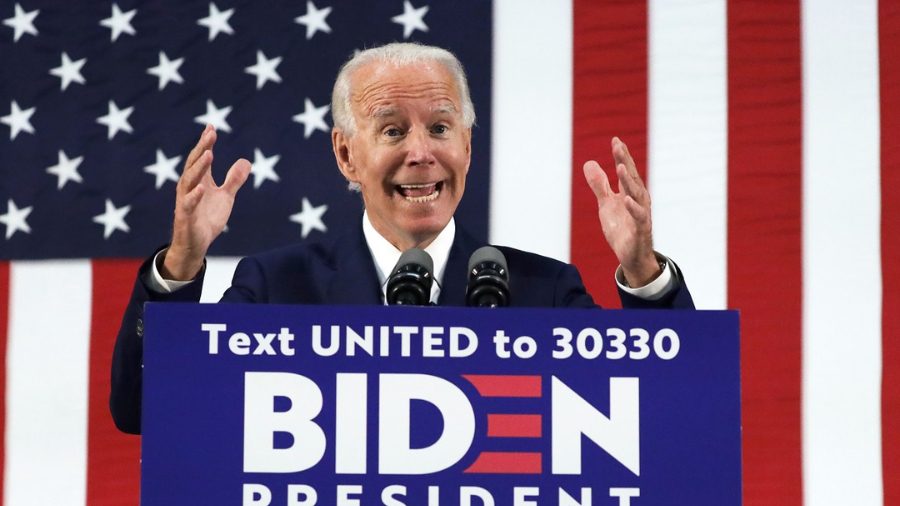 Biden's campaign committee raised $19.9 million from April through June, less than his total in an open primary four years ago. His political operation also raised an additional $52 million for Democratic Party groups. Other Democratic candidates also showed unexceptional small-dollar numbers in the second quarter, as Republicans.
Biden's campaign, the DNC, and their joint-fundraising committees announced they raised more than $72 million in the year's second quarter. The President's campaign co-chair Jeffrey Katzenberg said the number proves the team's frugal approach is working correctly.
Also, See: Joe Biden Touts Investments, Trip to Lawmaker Taylor Greene's Backyard
He said, "This fundraising blockbuster affirms that the plan and the strategy are working super effectively. Because there is no measure that is, I think, more revealing than how your supporters support you with their checkbook."
Biden's campaign official said fundraising expenses accounted for only 16% of the money the Biden Victory Fund raised, the larger of the President's joint fundraising committees.
The campaign manager Chavez Rodriguez said that their opponents are wasting cash. At the same time, they have kept theirs away, and MAGA Republicans trying to oust Biden are boring through their resources in an extremely divisive primary.
Also, See: Trump Explains Why He May Not Appear On Primary Debate Stage
The report says it is a different approach than the former Democratic President Barack Obama, who spent above $11 million in the second quarter of his 2011 reelection campaign.
However, unlike Obama, Biden enjoys DNC support, and his campaign is heavily leaning on the national party in this early election stage.
In a statement, Biden's spokesperson asserted that his campaign will continue working closely with the DNC throughout the entire campaign.
According to Biden's advisers, the campaign aims to run an efficient operation that spreads costs across the committee. The DNC has above 300 staff members, and its communications, fundraising, technology infrastructure, and research teams are especially involved in Biden's reelection.
Also, See: Some Democrats Want To 'Install' Kamala Harris As President: Rumors
Muniz said, "Part of our victory strategy is to run a one-team operation. Staff, resources, and financing from across the DNC and Biden-Harris 2024 are and will be dedicated to the reelection effort, from finance to communications to outreach and more."
He added, "From a reporting perspective, it may look different than prior campaigns, but by all our success metrics, this is a proven and winning model, already helping deliver election wins for Democrats in places from Wisconsin to Jacksonville."
Although Biden's campaign team appeared confident in their strategy, some Democrats have expressed tension over Biden's small-dollar spending, arguing that there is a lack of excitement for the President.

Subscribe to Email Updates :