Sources say Democrats support President Biden in the hope that Kamala Harris would lead the United States in the event the President left the office for any reason.
Here is what you need to know about the news.
Some Democrats Want To 'Install' Kamala Harris As President: Rumors
As per many media reports and sources, a more number of Democrats are endorsing U.S. President Joe Biden's reelection for 2024 because they are more comfortable with the thought of Vice President Kamala Harris serving the role of nation's commander in chief assuming the President's failure to fulfill his duties.
A recent poll showed 86% of Democrat Biden voters expressing a high or moderate level of comfort with the possibility of Harris assuming the presidency if Biden and Harris are reelected for another four years and Biden is unable to complete his term.
The report has led several political insiders to question the motives behind Democrat voters supporting the Biden reelection campaign and its significance.
Also, See: Joe Biden Snaps at Reporter Over Bribery Allegations
Tulsi Gabbard, a former Hawaii Representative and an Independent who sought the 2020 Democratic nomination for President, gave the idea of Democratic agenda and said," The DNC's strategy to ensure the Democrat remains in power is to re-elect Joe Biden, no matter how old or capable he is, and then get him to resign or step aside and install Kamala Harris as president."
Also, See: Allies Come to Kamala Harris' defense after critical news story
According to Gabbard, Harris is not qualified to lead the country, and her disqualification should be a major issue for voters, but the mainstream media would try to cover for her because they don't want the Americans to know the truth that Harris would be dangerous.
Gabbard said, "Harris is not qualified to serve as commander in chief, and it would be disastrous and dangerous for America if she were to become the nation's first female president."
Garrbad also pointed out that Harris would go untested and could run in 2028. She added," She will be untested and unelected to act as the Democrat Establishment's puppet president. She will have the advantage and power of incumbency to run in 2028."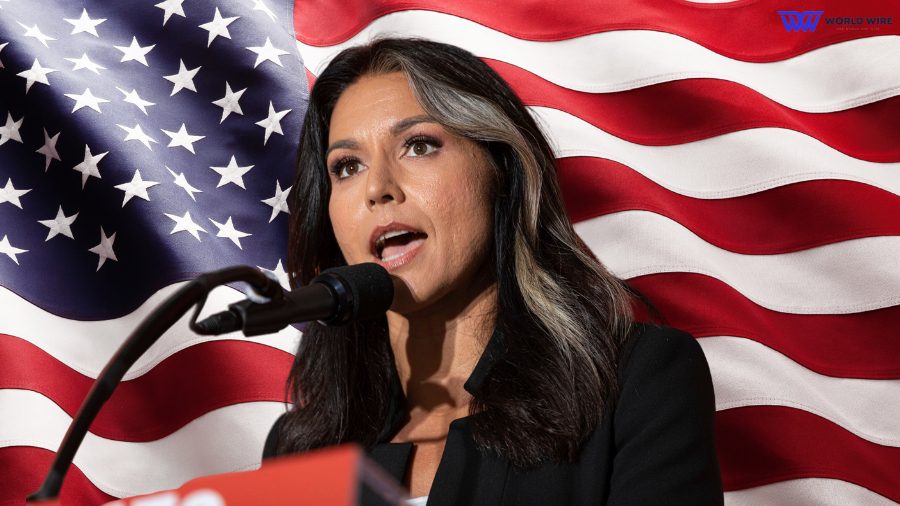 Gabbard further noted that Harris becoming a leader is impossible if Biden does not run. If Harris were to run for president herself, she would face heavy competition and not win. That is the reason Democrats are uniting around Biden's reelection to ensure Harris can assume the throne unchallenged.
Similarly, Doug Schoen, a Democratic pollster and founder of Schoen Cooperman Research, asserted that Harris is not ready to lead the country and recalled her dismal approval ratings.
Schoen said," Democrats may be happy with Vice President Harris taking over, but the rest of the electorate almost certainly is not. Harris has lower approval ratings than Biden, and remains much an open question to the electorate whether she is ready and able to govern."
Also, See: Suspicious powder found at the White House when Biden was gone
Kamala Harris is Biden's 2024 U.S. presidential election running mate, but a recent poll released in May showed her overall approval among likely voters remains low, at 37%.  The probability of Harris becoming president is considered a highly likely event that could have a long-term impact on all Americans.
Also, See: Who is Donald Trump Running Mate 2024? – Check Facts
However, some other political figures believe that Democratic voters are not considering the idea of electing Biden in the hope that Harris would take the lead later.
Hank Sheinkopf, a former Democratic consultant for the Clinton-Gore Campaign, said, "Democrats are campaigning for Biden with the ultimate hope that Biden will continue to be healthy and last through the four years.
She is on their mind, but the first thing on their mind is how do they ensure Joe Biden gets re-elected against anyone, whether it's former President Donald Trump or any other candidate."

Subscribe to Email Updates :