Kennedy is the nephew of former President John F. Kennedy and the son of former US Attorney General Robert F. Kennedy.
Kennedy began his campaign in April in an effort to unseat Biden in the Democratic primary. He made several trips to early primary states, including South Carolina and New Hampshire.
Robert F. Kennedy Jr. announces independent run for president
However, Kennedy's efforts were ineffective, as only 9% of prospective Democratic primary voters in New Hampshire indicated support for him in a September CNN/University of New Hampshire poll.
Also, Read – Book Ticket for Donald Trump Clive, Iowa Rally
After officially abandoning his attempt to unseat President Joe Biden in the Democratic primary in favor of a long-shot general election campaign, environmental lawyer and presidential candidate Robert F. Kennedy Jr. declared his independent candidacy for president on Monday.
Kennedy stated in his Philadelphia remarks, "I'm here to declare myself an independent candidate for president of the United States."
Following several weeks of speculation on his future in the 2024 field, Kennedy made his announcement.
Check out Other Headlines – Former Texas Congressman Hurd Ends 2024 Presidential Campaign
Kennedy, a lifetime Democrat before declaring his run as an independent, recognized the lengthy association he and his family had with the Democratic Party and described the choice to disown it as "extremely painful."
However, he declared his intention to oppose the two-party system, claiming it has not given Americans competitive presidential choices. He blamed Donald Trump's continuous legal issues and Biden's age and qualifications for being signs of a corrupt political system.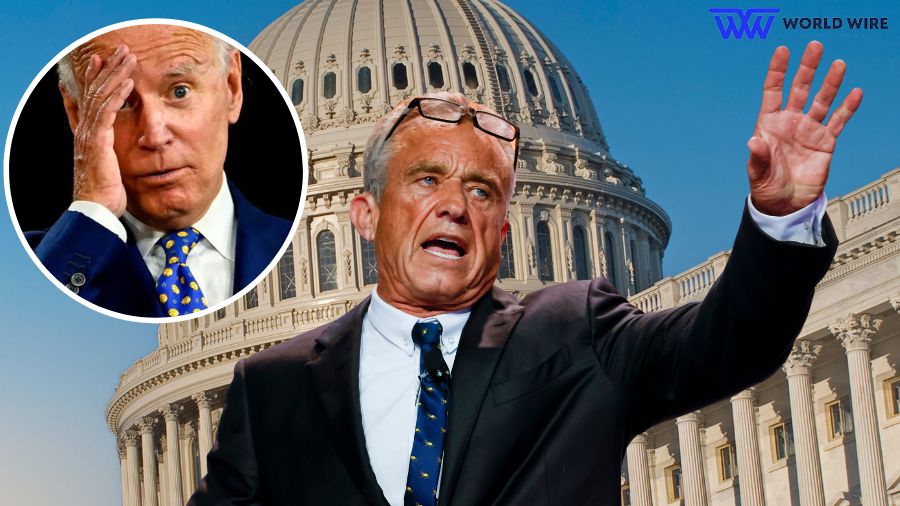 As part of their commitment to travel "everywhere" before the general election, the campaign has announced that they will have several events in Texas, Florida, and Georgia later this month, an official informed CNN.
According to the spokesperson, the campaign is optimistic that they will be granted ballot access in every state by November 2024.
In previous presidential elections, independent and third-party candidates had difficulty securing a sizable support base.
READ MORE – Trump Confirms He Discussed Secret Document with Interviewer
Entrepreneur Ross Perot of Texas launched one of the most successful independent presidential campaigns in recent history in 1992, finishing with 8% of the vote in the general election that Bill Clinton won.
Despite acknowledging the track record of failed independent presidential bids, Kennedy expressed optimism about his chances on Monday.
He stated, "Today, we turn a new page in American politics. There have been independent candidates in this country before, but this time, it's going to be different. Because this time, the independent is gonna win,"
MUST READ – Ramaswamy Calls for Urgent Action to Address Major Security Breach at Northern US Border
Kennedy's independent campaign may add to the already anticipated intense competition in the general election. In a hypothetical three-way contest between Joe Biden, Trump, and Kennedy, a Reuters/Ipsos poll of potential voters revealed that 14% of respondents favored Kennedy, 40% supported Trump, and 38% favored Biden.
It's uncertain if the Kennedy campaign will be able to convert that degree of support into votes in November 2024, with more than a year until the general election. Furthermore, Kennedy stated that he intended to attract both Biden and Trump supporters to win the election.
READ MORE – DeSantis Meets with Eastern Iowa Voters to Discuss Key Issues
He stated, "The Democrats are frightened that I'm gonna spoil the election for President Biden, and the Republicans are frightened that I'm gonna spoil it for President Trump. The truth is, they're both right. My intention is to spoil it for both of them."
Signup For Our Newsletter