Vice President Kamala Harris rejected Florida Governor Ron DeSantis' offer to discuss the state's new Black history curriculum.
Here you have the details of the news
Kamala Harris rejects Ron DeSantis offer to discuss slavery curriculum
Vice President Kamala Harris said that she would not debate slavery with Ron DeSantis and that there were no "redeeming qualities" of slavery."There is no roundtable, no lecture, no invitation we will accept to debate an undeniable fact: there were no redeeming qualities of slavery," the vice president said recently.
Kamala Harris, the first woman, and person of color to be vice president, spoke in Florida at a Women's Missionary Society convention of the African Methodist Episcopal Church in Orlando on Tuesday.
Also, read the news: "Ron DeSantis rips Kamala Harris 'hoax' about Florida slavery education"
"We will not stop calling out and fighting against extremist, so-called leaders who try to prevent our children from learning our true and full history," Harris said.
While Harris didn't mention DeSantis's name, she accused people who 'want to be praised as leaders … pushing propaganda on our children.
Governor DeSantis invited Vice President Harris to discuss her concerns about Florida's teaching of African American history. He expressed disappointment in her labeling Florida parents "extremists" and criticized the Biden administration's border policy.
Also, read the news: "Ron DeSantis and reporter clash over Florida's slavery curriculum"
He offered to meet with Harris as soon as Wednesday but acknowledged her busy schedule and any potential plans to visit the southern border. He hopes they can set an example for the nation by engaging in a serious conversation about this important issue.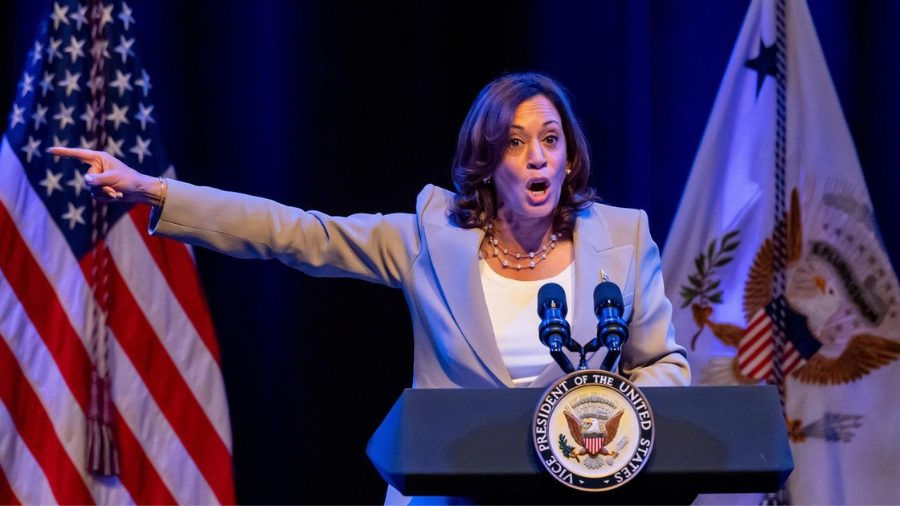 In July, Harris traveled to Florida and spoke for 23 minutes as part of the White House's effort to promote a comprehensive and accurate US history curriculum.
However, DeSantis and his team have strongly opposed the new standards, arguing that they include both positive and negative aspects of American history.
Also, read the news: "Joe Biden seeks Obama's help for 2024 re-election bid against Trump"
DeSantis wrote a letter responding to the Biden Administration's criticism of Florida's education system. He expressed frustration with politicians criticizing his state and its residents and needing to clarify the facts.
During an interview with Fox News on Monday, DeSantis rejected claims by Republican political operatives that his campaign is failing. He stated that there are still seven months until the primary election and that changes can be made if necessary.
Also, read the news: "Ron DeSantis joins Tuberville in criticizing Pentagon's promotion policy"
DeSantis emphasized that everything he does needs a return on investment, and if it needs to be executed properly, he will correct it.
DeSantis was in New Hampshire on Monday to release his economic plan, a key part of his campaign. Although he has faced criticism for some of his gubernatorial decisions in Florida, including signing a controversial law outlawing abortion after six weeks, he remains focused on his vision for the future of his state.
The controversy over the slavery curriculum is a complex issue with no easy answers. It is a reminder of the ongoing struggle over how to teach the history of slavery in the United States.

Subscribe to Email Updates :