President Joe Biden has asked for Barack Obama's help to win the 2024 Presidential election.
Here you have what you need to learn about the news.
Joe Biden seeks Obama's help for 2024 re-election bid against Trump
According to the sources, United States President Joe Biden has requested the 44th U.S. President Barack Obama to help him win re-election in 2024 against his major opponent, former President Donald Trump.
Obama served as the President from 2009 to 2017, and Biden was Obama's vice president during his tenure.
As per the report, Obama and Biden had a private lunch at the White House in June, where Obama alerted Biden about how Trump could be a strong challenge in their Presidential battle in 2024 if the former President wins the Republican nomination next year.
In their meeting, Obama promised to do all he could to help Biden be re-elected in 2024. Sources familiar with this meeting confirmed that Biden was eager to accept Obama's support as he is the most respectful Democrat in the United States.
Also, read the news: "Trump Lawyer Offers Optimistic Outlook as Former President Faces New Charges."
An Obama adviser, Eric Schultz, did not comment on the June lunch. He said, " We emphasize finding creative ways to reach new audiences, especially tools directly tied to voter mobilization or volunteer activations. We are deliberate in picking our moments because our objective is to move the needle."
A Biden campaign spokesperson, TJ Ducklo, had said, "President Biden is grateful for Obama's unwavering support and looks forward to once again campaigning side-by-side to win in 2024 and finish the job for the American people."
Also, read the news: "Biden to Seek Funding for Taiwan Arms in Ukraine Supplemental"
Biden and Obama's relationship has been years-old when Biden lost the Democratic nomination in 1988 and 2008 to Obama, who is 19 years younger than him.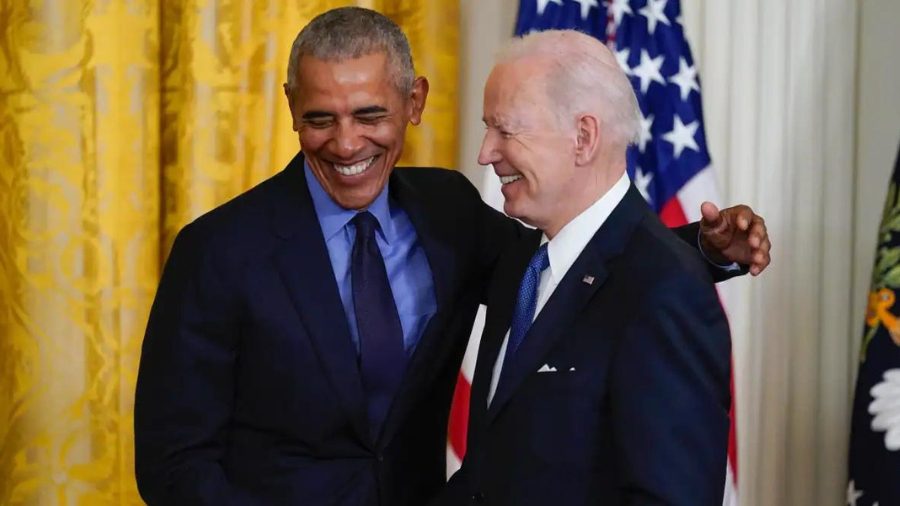 But in 2020, Biden won the Presidential nomination and the election with the support of Obama's campaign efforts and African-American voters against Trump by above 7 million votes and became the oldest-ever U.S. President.
Also, read the news: "DeSantis, Tuberville Slam Pentagon's Promotion Policy as 'Unfair' to White People"
Biden, 80, has faced many major challenges as President, including the Covid pandemic, economic recession, the Russian-Ukraine war, political polarisation, etc.
Although he has marked significant achievements in industrial investments and handling climatic issues, his approval ratings remain low in the 2024 race.
Again tensions have reportedly persisted as many suspect whether Obama would help Biden to win his re-election bid despite their good relationship.
Also, read the news: "I've Seen Enough': Florida Republican Calls for Impeachment of Joe Biden"
For instance, Jonathan Martin and Alex Burns wrote in their book 'This Will Not Pass' that Biden told one advisor, "I am confident that Barack is not happy with the coverage of this administration as more transformative than his."
In contrast, Biden's powerful rival Trump has been leading in many polls against all his party candidates since the former President entered the 2024 battle amid facing multiple criminal charges over hush-money payments, retention of classified documents, and his attempt to overturn 2020 election results of Biden's victory.
Trump leads by 30 points over his nearest opponent, Florida Governor Ron DeSantis. After 2020, Biden, anticipating Trump as his major hurdle in winning the White House for the second time, has sought Obama's help again.

Subscribe to Email Updates :