Kathy Hochul, the 57th New York Governor, is said to have a collaborative approach and aims to get results. In her first few days in office, Kathy aimed to reaffirm New York as a national leader and reclaim its economic position.
She has also done much to protect reproductive rights and provide immediate relief to middle-class and working families.
In this article, we have covered everything about her life, net worth, age, etc.
So without further ado, let's get started –
Kathy Hochul Wikipedia and Biography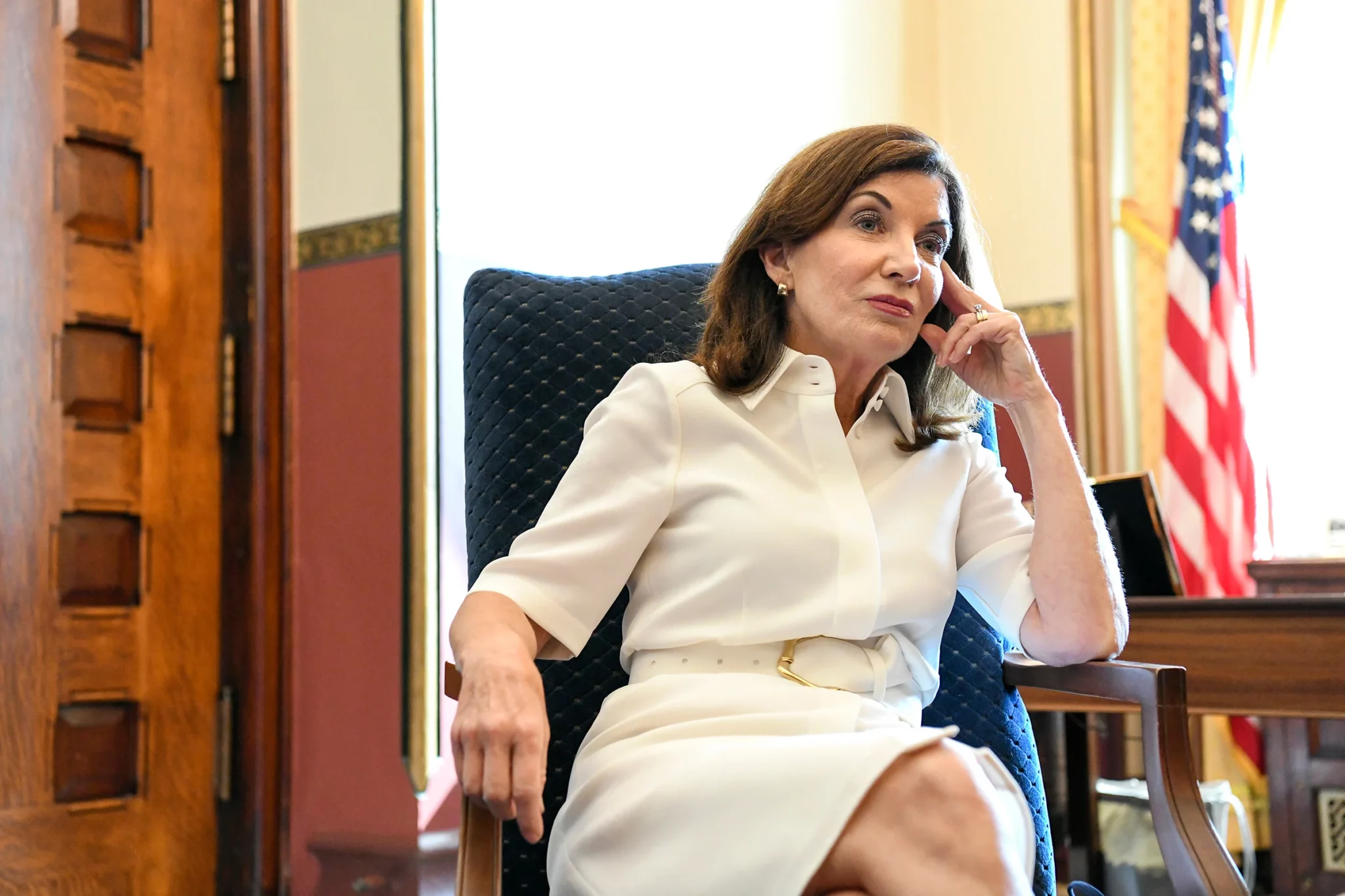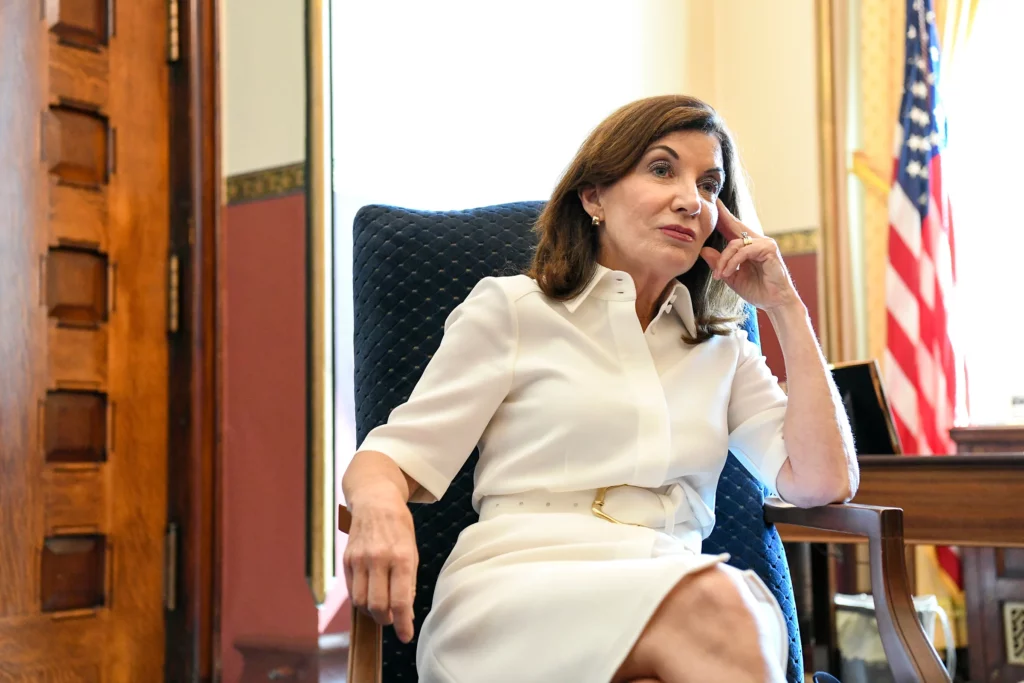 Kathy Hochul, the 57th governor of New York, has been a New Yorker throughout her life and was brought up in a blue-collar Irish family. Talking about her upbringing, she grew up with a great passion for public service.
She saw her mother raising six children and her father dreaming big for the family and working hard day and night to feed the family.
She became an activist at Syracuse University and then a legislative attorney to Senator Daniel Patrick Moynihan. She continued serving the people at the Hamburg Town Board before getting the Erie County Clerk post.
Hochul owns a bachelor's degree from the same university and a law degree from Catholic University. She began her legal career working for a firm in D.C. and later served as legal counsel. She was active in drafting legislation to campaign for the causes she supported later in life.
Later, she also joined her family and aunt to build and support Kathleen Mary House, which used to help the transition of Domestic Abuse Victims.
Later, she got elected into the U.S. House of Representatives as a proud Democrat. She was a pivotal vote against the efforts to defund Medicare and repeal the Affordable Care Act.
Kathy Hochul was later elected into the statewide office in 2014 and 2018 as Lieutenant Governor of New York State. As Lieutenant Governor, she ensured that every county should have appropriate representation and visited all 62 throughout the year.
While she made history as New York's first female governor, she has also been working towards making New York stand up on its feet as before the pandemic.
As Lieutenant Governor, she fought for the administration to work on policies promoting economic development and job creation throughout the state. She also helped New York rise from the pandemic and became stronger and more inclusive. She also chaired Regional Economic Development Councils, which helped to strengthen the state's regional economic facilities through long and strategic plans.
She also co-chaired State's Heroin and Opioid Task Force to hear from experts and the community to fight the crisis in her state. She also championed the Enough is Enough law to prevent sexual assault on college campuses and led the Paid Family Leave program.
Kathy Hochul has worked on topics such as Gender-Pay Gap, access to affordable childcare support, and discrimination in professional settings and beyond.
In congress from 2011-2013, Kathy stood for issues such as job creation, working on skill gaps, and creating opportunities for veterans. She traveled to Afghanistan to confer with leaders and was involved with active men and women in the country. Kathy Hochul also served on Homeland Security Committees and the House Armed Services.
Kathy Hochul Office Phone Number and Email
To contact Kathy, you can email her via the New York State's website or call her office at 1-518-474-8390 within working hours, 9:00 am to 5:00 pm.
You can also send a physical mail to the Governor at The Capitol Building. If you want to request information under the Freedom of Information Law, you must complete a FOIL request.
Kathy Hochul Husband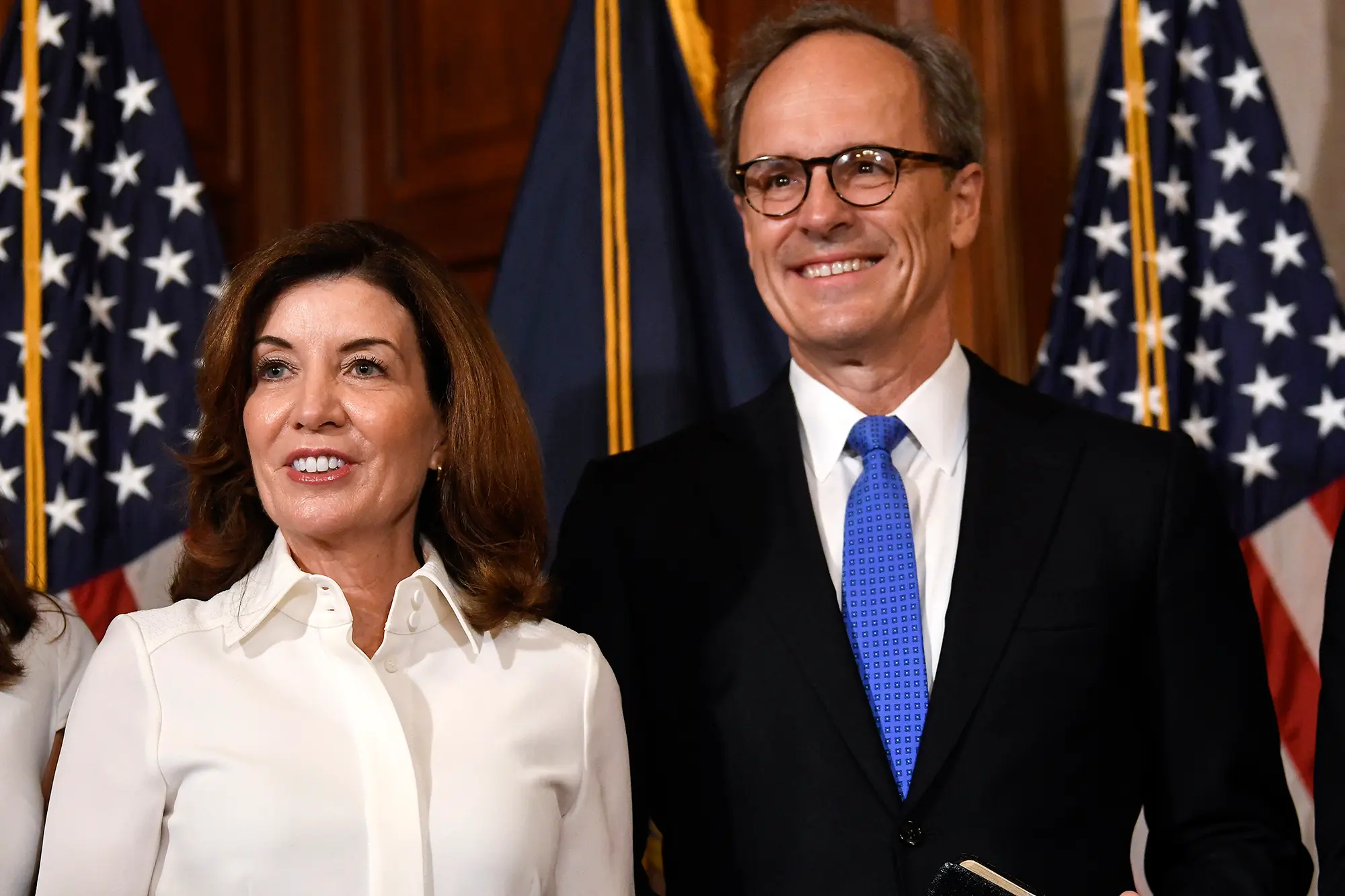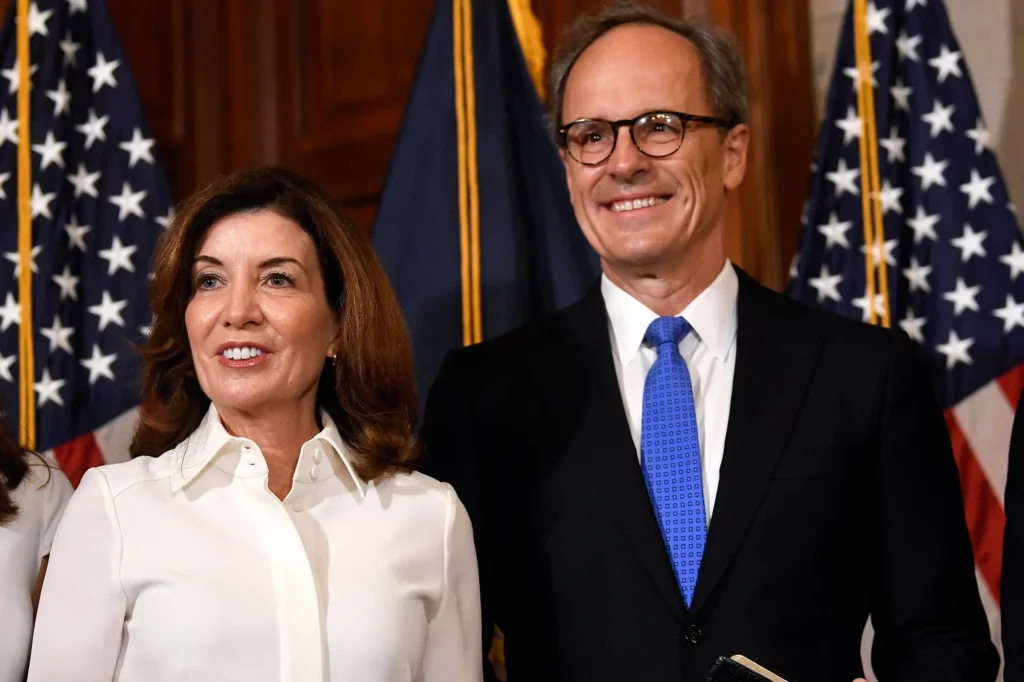 Kathy Hochul married William J. Hochul Jr.
William is a professional attorney who has worked in the western district of New York and now works for a company based in Buffalo, New York, Delaware North.
He went to high school in Cheektowaga, right outside Buffalo, and got his bachelor's in Arts from the University of Notre Dame. Later, he got a Juris Doctor from the State University of New York.
When he was working in the western district of New York, he was the chief of the Anti-Terrorism unit. He was also one of the 18 people in the unit who got awarded the Attorney General's Award for exceptional service, the highest acknowledgment offered by the Department of Justice.
Over his career, he became one of the most successful prosecutors, with more than four dozen honors and awards for his work. He is also among the four men who provided support to Al-Qaeda arrest and was awarded for the same.
William later applied for a counterterrorism position in the department of justice which was unsuccessful because it was said to be held by G.W. Bush's Department of Justice, which chose a far less experienced but more politically correct candidate for the position.
In 2009, President Barack Obama nominated William to serve in the western district, and the United States Senate later confirmed him by unanimous consent. He also is the first Polish-American to serve as a federal prosecutor in western New York.
In 2016, Hochul became the senior vice president, general counsel, and secretary of Delaware North. He often talked about issues such as corporate culture and spoke about topics like corruption on the international stage.
He is married to Kathy Hochul, and the couple has been together for more than 35 years. They have two kids together. The couple's work inspires their kids and millions who look upon them. Both of them have served their nation whenever the nation called for them.
Kathy Hochul Net Worth 2022
Kathy Hochul net worth is estimated to be around $5 million in 2022.
Kathy earns an estimate of around $225,000 and is the highest-paid governor of the country.

Subscribe to Email Updates :