On Monday at 8:00 p.m., Billionaire and Citadel CEO Ken Griffin says he is not supporting Florida's Governor Ron DeSantis as he sits on the sidelines of the GOP presidential primary. Also, he says in an interview with CNBC's Sara Eisen that he is not impressed with the alternatives of front-runner Donald Trump and has yet to decide what he is planning for.
Ken Griffin, former DeSantis donor, sitting out GOP Presidential Primary
Ken said, "I'm still on the sidelines regarding who to support in this election cycle. If I had my dream, we'd have a great Republican candidate in the primary who was younger, of a different generation, with a different tone for America. And we'd have a younger person on the Democratic side in the primary who would have his message for our country, with two younger, fresher candidates. We'd have a debate around ideas, principles, and policies to make this a great nation." Also he said "We're not having that dialogue right now."
Also, Read – Hunter Biden sues the IRS for releasing his Tax Returns
According to the latest Quinnipiac poll, the former President will lead almost 50% of points. As the day passes, the contributor in financial terms like Griffin is not supporting this will lead to Trump's benefit.
He also said in an interview, "As the presidential campaigns unfold, I am assessing how each candidate's policies will address the challenges facing our country. I care deeply about individual rights and freedom, economic policies encouraging prosperity and upward mobility, all children having access to a high-quality education, ensuring our communities are safe, and a strong national defense."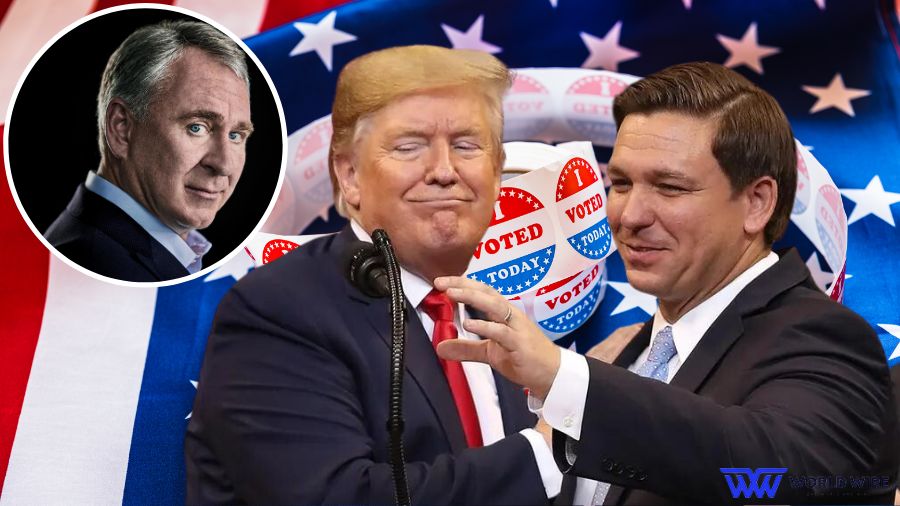 Read related Headlines – Biden's Agenda at Risk as Approval Rating Continues to Slide
Graffin said he needs help to understand DeSantis's strategy for Florida's Governor's Presidential campaign. He said, "Before the Florida governor launched a run for the White House, our country would be well served by DeSantis as President. But not anymore. I don't know his strategy. It is unclear to me what voter base he intends to appeal to."
The latest news shows DeSantis has only 12% more supporters than Trump, who has 62% more supporters.
READ MORE – UAW Strike Could Expand to More Plants if Companies Don't Budge
The estimated Net Worth of Griffin is almost $35 billion, and he gave over $100 million during the 2022 midterm. He also gave $5 million in 2021 to DeSantis's successful reelection bid.
As per his Net Worth, as he didn't support, he is one of the major financial contributors, which will become a major advantage for Trump.
Want to know about the UAW 2023 Controversy, click here – UAW Strike: Negotiations, Demands, Controversy
Griffin also said, "The ongoing battle with Disney is pointless. It doesn't reflect well on the ethos of Florida. The fight between DeSantis and Disney started last year when the company said it opposed Florida's So-called Don't Say Gay bill."

Subscribe to Email Updates :