America's unionized auto workers went on strike Friday to pressure Detroit's three automakers to raise pay in an era of big profits as the industry begins a pricey shift from gas guzzlers to electric vehicles.
Explore our detailed news story here.
UAW Strike: Negotiations, demands, Controversy
The United Auto Workers union is attempting to inflict a new sort of pain on the businesses and recoup some salary and benefits workers forfeited by going on strike at General Motors, Ford, and Chrysler owner Stellantis at the same time for the first time in its history.
Read related News – Fetterman Shows Solidarity with Striking Autoworkers, Drives to Michigan to Join Picket Line
The strikes are only occurring at three assembly plants:
GM plant in Wentzville, Missouri
Ford plant in Wayne, Michigan, close to Detroit
Stellantis-run Jeep plant in Toledo, Ohio.
President Joe Biden supported the workers, sending officials to Detroit to help break the impasse and stating that the Big 3 automakers should share their "record profits."
According to union president Shawn Fain, workers may walk out at further plants if the businesses don't make better proposals.
Also, Read – Vivek Ramaswamy on why people find him annoying: Annoyed by my rise
Fain, the first union leader ever directly elected by members, is the creator of the new negotiation strategy. Fain campaigned as an opponent of the companies rather than a business partner, saying, "We've been a one-party state for longer than I've been alive."
It's time for a new approach to negotiation, according to David Green, a former local union leader elected to a regional director position this year. According to Green, "The risks of not doing something different outweigh the risks of doing the same thing and expecting a different result,"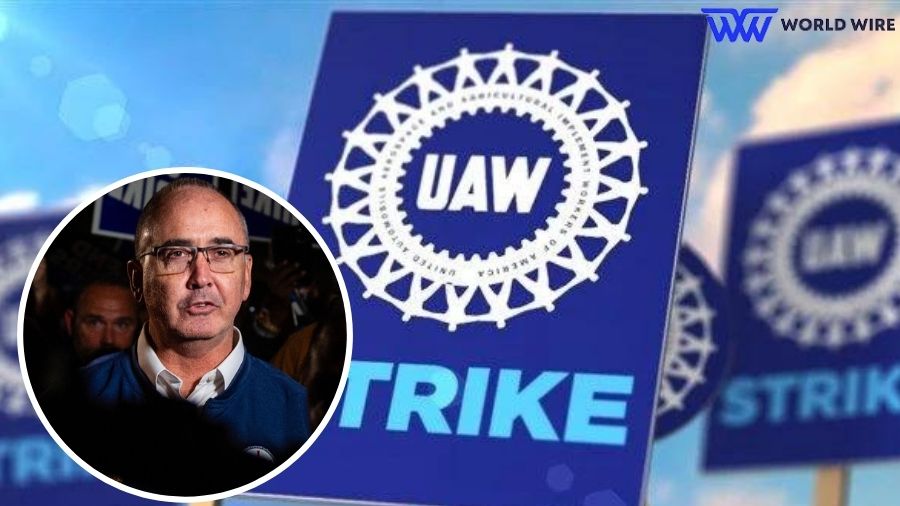 Check Out Other News – Alexandria Ocasio-Cortez joins climate rally in NYC
In the more than two decades that Green worked for General Motors, he witnessed the closure of a 3,000-person assembly factory in Lordstown, Ohio. Several concessions made by the firms to help them survive the Great Recession were accepted by the union. Green stated by calling Fain's strategy "refreshing" and continued, "We've done nothing but slide backward for the last 20 years,"
According to GM CEO Mary Barra, the limited-strike approach may have repercussions, she stated on CNBC on Friday.
According to Ford spokeswoman Jennifer Enoch, the company informed 600 non-striking employees at its Wayne facility not to come to work on Friday due to interruptions caused by the strike.
READ MORE – Youth Climate Activists to Biden: End Fossil Fuels or Lose Election
There are around 3,300 workers at the Ford facility that is on strike. About 5,800 people work at the Toledo Jeep complex, whereas 3,600 are employed at the Wentzville facility of GM.
Full-size pickup trucks and large SUVs, which are the industries' main cash cows, were not targeted by the union.
Automakers claim they are dealing with unprecedented demand by creating new electric vehicles while producing gas-powered cars, SUVs, and trucks to pay the bills. They are concerned that labor costs would increase to the point where they will have to charge more for their vehicles than those made by foreign automakers with U.S. plants.
Controversies
UAW had always dealt with one automaker at a time during its 88 years, minimizing the effects of potential work stoppages on the whole industry.
Currently, 13,000 of the 146,000 employees at the three companies are striking, complicating operations for the automakers while limiting the drain on the union's $825 million strike fund.
Employees stopped receiving cost-of-living increases and defined benefit pensions for recruits beginning in 2007. The UAW established wage tiers to assist businesses in avoiding financial difficulties both before and after the Great Recession. Nevertheless, only Ford escaped bankruptcy.
What's More – Trump vs. DeSantis: Former President Criticizes Florida Governor's Abortion Ban
Many claim it is time to recover from the compromises because businesses are making enormous profits and CEO compensation is rising.
Costs would rise for workers and businesses if the contract negotiations linger on and the strikes touch more plants. Auto dealers may experience a shortage of vehicles, which would drive up prices and encourage buyers to purchase from foreign automakers with nonunionized workers.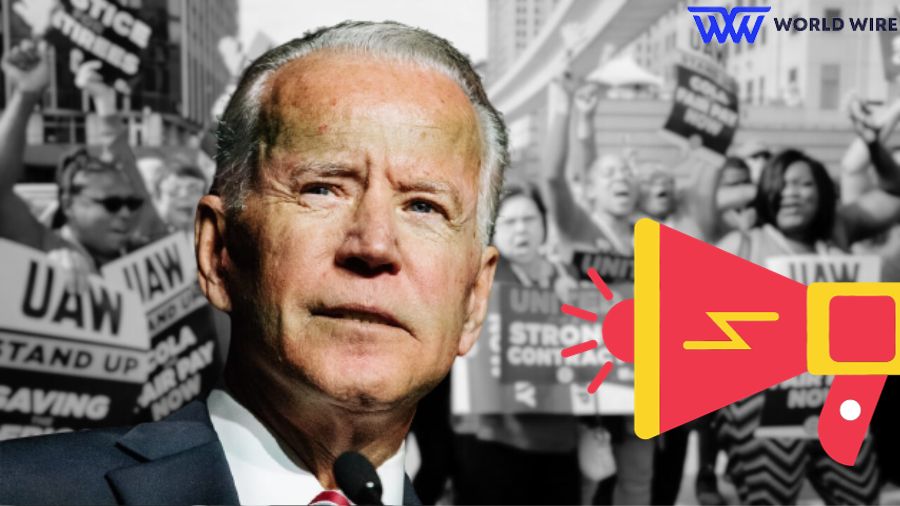 Additionally, it can add new strain to an economy that has benefited from falling inflation.
Read Latest News – Hunter Biden Indictment: A Threat to President Biden's Reelection?
The strikes will determine the union's and America's homegrown auto industry's future at a period when American labor is asserting its power and businesses are preparing to make a historic switch from producing internal combustion automobiles to electric vehicles.
The walkouts will also be a topic in the following year's presidential election, testing Biden's assertion that he is the most union-friendly president in American history.
Demands and Negotiations
The employees' demand for 36% overall salary increases over four years, whereas the employers have offered increases ranging from 17.5% to 20%.
Along with wage increases, union negotiators are requesting, among other things, the restoration of cost-of-living pay raises, an end to different pay tiers for factory jobs, a 32-hour week with 40 hours of pay, the restoration of traditional defined-benefit pensions for new hires who currently only receive 401(k)-style retirement plans; and pension increases for retirees.
Also, Read –  Ramaswamy's Radical Proposal to Slash the Federal Workforce
Even Fain has referred to the union's demands as outrageous, but he asserts that because the automakers are making billions, they can afford to meet them. He laughs off company arguments that expensive settlements would make them increase vehicle pricing, claiming that labor only makes up 4% to 5% of the cost of a vehicle.
Signup For Our Newsletter