On Monday, Hunter Biden sued the IRS for releasing his private tax returns. Hunter Biden is the first child facing many charges while his dad is President.
Hunter Biden sues the IRS for releasing his Tax Returns
Hunter Biden faced a charge regarding his tax affairs and also a purchase of a gun while he was allegedly taking drugs.
Hunter Biden sues his father, Joe Biden's administration, for releasing his tax details in the congressional hearing. During the investigation, whistleblowers who work for the US tax agency filed a case against the Internal Revenue Service for violating Hunter Biden's personal tax information. Under his right to confidentiality, he also claims that his tax details were shared in an investigation.
Read Related News – Hunter Biden's Criminal Charges: A Test for President Biden
The impeachment inquiry was held against Joe Biden as he earned profit from his son's business dealings while he was vice president between 2009 and 2017. But there is no evidence found as he is earning from his son's business dealings. The White House also denied any wrongdoing during the impeachment inquiry.
The whistleblowers gave many statements: Shapley and Ziegler against Hunter Biden and their lawyer in many news channels, in an interview, and various public statements. Shapley and Ziegler interference with Biden's tax details. The Justice Department denied any of that interference.
Must Read – UAW will strike more plants if 'serious progress isn't made by noon Friday 
The court states, "The lawsuit is about the decision by IRS employees, their representatives, and others to disregard their obligations and repeatedly and intentionally publically disclose and disseminate Mr. Biden's protected tax return information outside the exceptions for making disclosures in the law."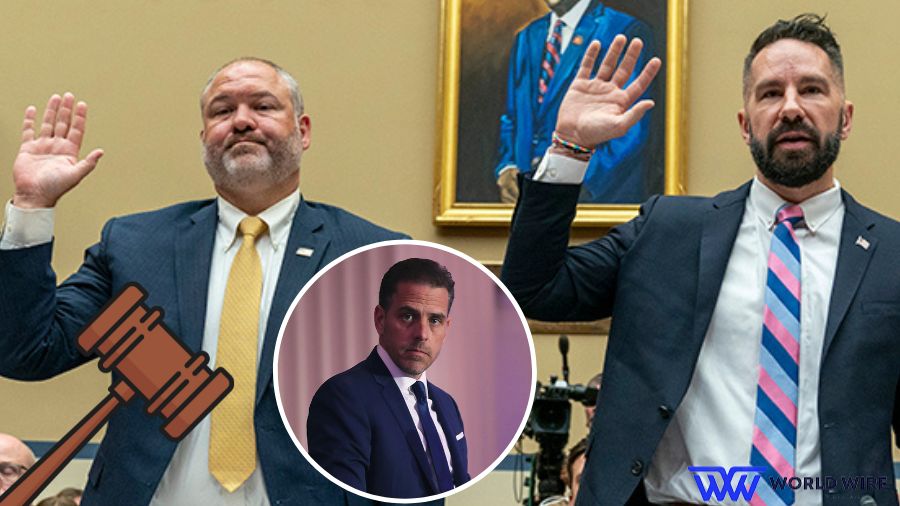 Shapley's and Ziegler's legal team said, "The suit against the IRS is just another frivolous smear by Biden family attorneys trying to turn people's attention away from Hunter Biden's legal problems and intimidate any current and future whistleblowers. The efforts by the Biden family lawyers to silence Mr. Ziegler and other IRS employees will not succeed."
Hunter Biden also filed a case against a Former White House aide during Donald  Trump's presidency regarding embarrassing images and emails spread in public.
Also, Read – Vivek Ramaswamy on why people find him annoying: Annoyed by my rise
The investigation, which the Republicans hold, had investigated everything related to Hunter Biden's business. The new civil case was filed in Washington for the disclosure of his specific taxes and deductions and his liabilities.
Hunter Biden asked for the claim, i.e., $1,000, for the damages he faced, like unauthorized disclosure of his tax details, as he said, the cost, and the attorney's fees he also wanted.
Read More – UAW Strike: Negotiations, demands, Controversy Everything you want to know
Hunter Biden's lawyer, Abbe Lowell, also sent a letter on Monday morning to Jason Smith, the House and Ways and Means Committee chairman, claiming that Biden is obligated to collect a large amount of tax, including 2018. "I am writing to inform you that your agents and you are wrong. Pending the final development of facts impacting Mr. Biden's 2018 tax year, it appears Mr. Biden will be due a refund for that tax year."
Signup For Our Newsletter