Since August 2021, Biden's public popularity rating has been below 50%
Joe Biden Approval Rating: How Popular is the U.S. President?
The speaker of the Republican U.S. House of Representatives, Kevin McCarthy, demanded an investigation into Biden's possible impeachment, raising the stakes of the partisan struggle before the 2024 presidential election.
Republicans claim that Biden made money from his son Hunter Biden's overseas business operations when he was vice president from 2009 to 2017, but they haven't offered any convincing proof. According to the White House, there is no need for an investigation.
Also, Read – Trump Asks Judge In Federal Elections Case To Step Aside
Two of the four U.S. presidents before Biden, Bill Clinton and Donald Trump, had their impeachments by the U.S. House and were later found not guilty by the U.S. Senate.
Republicans lost seats in the House in the 1998 midterm elections due to the Republican-backed impeachment investigation targeting Democrat Bill Clinton. The two Democratic-backed investigations of Trump caused the Republican president to lose his bid for reelection in 2020 to Biden.
Check Out Other Headlines – Ron DeSantis's Policies May Not Be the Sole Reason for Florida's Red Shift
Using a nationally representative sample, the Reuters/Ipsos survey solicited online responses from 1,029 participants.
According to a Reuters/Ipsos poll, U.S. President Joe Biden's public popularity rating increased this month to 42%, its highest level since March, with the help of backing from the members of his Democratic Party even as the House Republicans opened a formal impeachment investigation.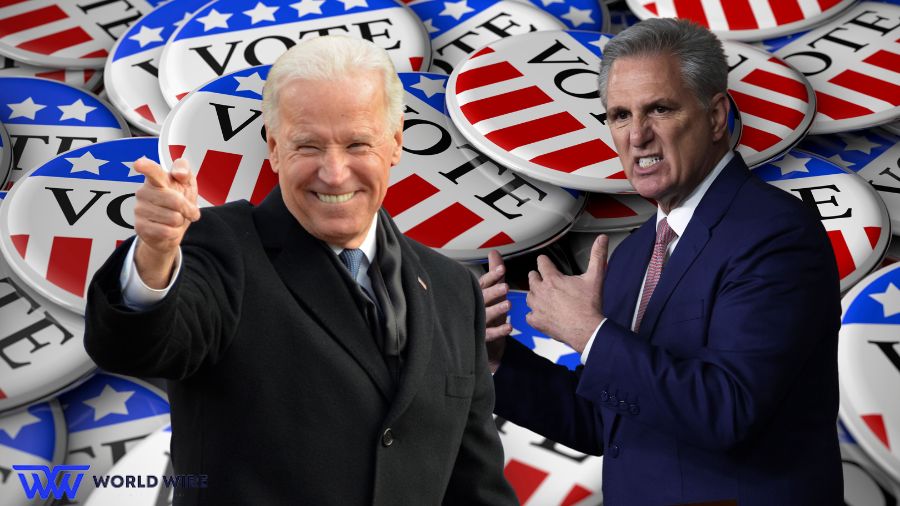 What's More – Ramaswamy Remembers 9/11 After Facing Criticism for Past Comments
When compared to last month, when 40% of respondents indicated they approved of Biden's work since taking office in January 2021, the three-day poll, which came to a close on Sunday, revealed a small spike in his popularity.
The poll's three percentage point margin of error revealed that partisanship played a major role in Biden's support level. Joe Biden received an approval rating of 80%, a slight increase from August, among self-identified Democrats. Republicans had a 91 percent disapproval rating for Biden.
READ Latest News Headlines – Kari Lake Accuses Joe Biden of 'Plagiarism' After Ground Zero Comments
According to the latest Reuters/Ipsos poll, 23% of respondents cited the economy as "the most important problem facing the U.S. today," indicating that it continues to be the top concern for Americans.
Biden's term has seen record-high rates of U.S. inflation, which has prompted central bankers to hike interest rates to control prices. "Crime or corruption" was the top issue, according to 13% of respondents.

Subscribe to Email Updates :