House Speaker Kevin McCarthy slammed the Democrats over the controversy surrounding President Joe Biden and the classified documents found at his Delaware residence and Washington DC office, saying that the left considers itself above the law. 
Democrat president Joe Biden is currently under an investigation by the US Department of Justice, following classified documents from his time as Vice President being recovered from his private residence in Delaware, and an office in Washington DC. 
The President's aides have also recently uncovered a second batch of classified documents at another location, fuelling the controversy further.
This is the latest development in the classified document scandal. 
Read on further to know more on the topic, and McCarthy's take on Biden's Classified Documents. 
"They have gotten away with so much for so long…" 

Kevin McCarthy slams the Democrats over classified documents controversy
During a recent interview with Fox News host Sean Hannity, the newly elected House Speaker talked about the latest developments in the situation, and discussed the steps that Republicans are planning to take, now that they have control of the US House of Representatives. 
Hannity asked McCarthy about his take on the Biden classified documents story, "especially after what he said about President Trump, especially after the raid at Mar-a-Lago, especially after Hillary Clinton…" 
The Fox News host also brought up a conference from July, 2016, where former FBI director Jim Comey says "no reasonable prosecutor would ever prosecute way more top secret classified information, never mind the deleted e-mails with BleachBit and the destroyed devices with hammers and the removal of SIM cards," and asked what it means now, in terms of all the Democrats that wanted former president Donald Trump immediately arrested after the FBI unearthed classified documents at his Mar-a-Lago residence in Florida.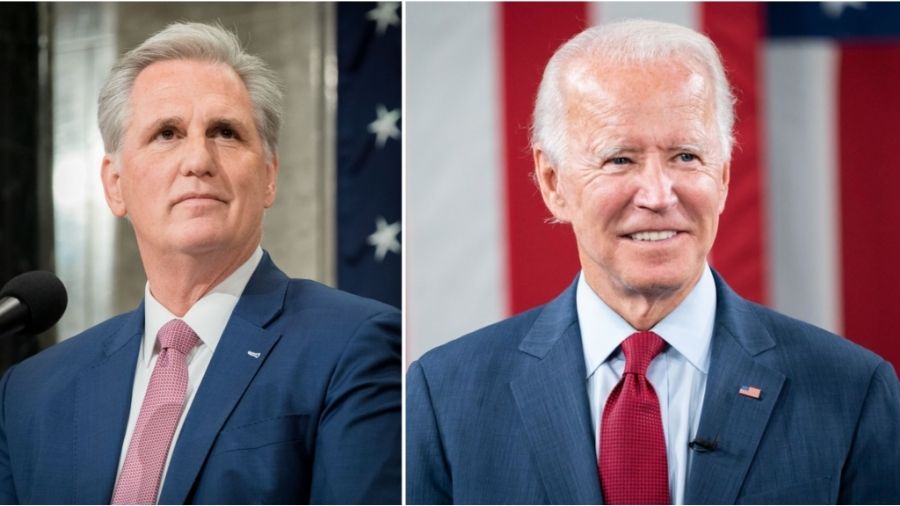 "They have to eat their words, but the hypocrisy. Think about this. They have gotten away with so much for so long. This was discovered before the last election, just like the laptop. They think they can lie to the American public. They think they can control the media, control companies to shut down if one media company writes about it. They think they're above the law," said McCarthy. 
He further questioned why the Democrat president's residence wasn't raided and why they didn't have the FBI intervene in this situation. "Why weren't they raided? Why didn't they have the FBI coming in? Why didn't he on "60 Minutes" say, well, I understand that because I bet I have the same problem?"
The Republican House Speaker further stated that the Democrats think that the law doesn't apply to them, and that they make up their own laws as convenient. "And that's what infuriates the American public. America believes in fairness and honesty. And that's not what we're getting from them," he stated further. 
Aides uncover another set of classified Biden documents
President Joe Biden's aides have unearthed at least one more batch of classified documents at a location separate from his office in Washington DC, following his departure from the Obama administration. 
Following the initial discovery of around ten classified documents found in November, the President's aides have been searching for additional classified documents in other locations used by Biden during his time under the Obama administration, as cited by a source, who prefers to stay anonymous. 
The first set of classified material allegedly contains information on US intelligence, along with information on briefing materials related to Iran, Ukraine, and the United Kingdom. It is unclear as to why the documents, dating from Biden's time as Vice President, turned up in an office he used after completing his term. 
The documents were found in a locked closet at the then Vice President's office at the Penn Biden Center for Diplomacy and Global Engagement while it was being vacated. 
Biden, when asked about the classified documents, said he was "surprised" by the findings, and added that he did not have a clue about them. 

Subscribe to Email Updates :