Ohio State Secretary Frank LaRose has announced his run for the U.S. Senate.
Here you have the details of the news.
Ohio Secretary of State Frank LaRose launches bid for Senate
Ohio Republican Secretary of State Frank LaRose launched a bid for the United States Senate on Monday, entering the GOP primary battle to unseat Democratic Senator Sherrod Brown in 2024.
While launching his bid, LaRose said, "I have always believed with hard work and focus that anything is possible. But lately, it feels like our country is slipping away from us. Rising prices hurt families, and open borders bring drugs and crime. Parents are being cut out of their children's education."
LaRose, 44, is in his second term as Ohio's elections chief. He first took office in 2019 with over 50% of the vote and had been in the state Senate for eight years. He had also served as a U.S. Army Green Beret.
Also, See: Ron DeSantis Drops Name He Is Considering As His Running Mate
LaRose continued, "Like many Ohioans, I'm concerned about the direction of our country. As the father of three young girls, I'm unwilling to sit quietly while the woke left tries to cancel the American Dream. We have a duty to defend the values that made America the hope of the world."If we don't turn the tide and put things back on track, then we're going to have a real mess on our hands," added the Ohio Secretary.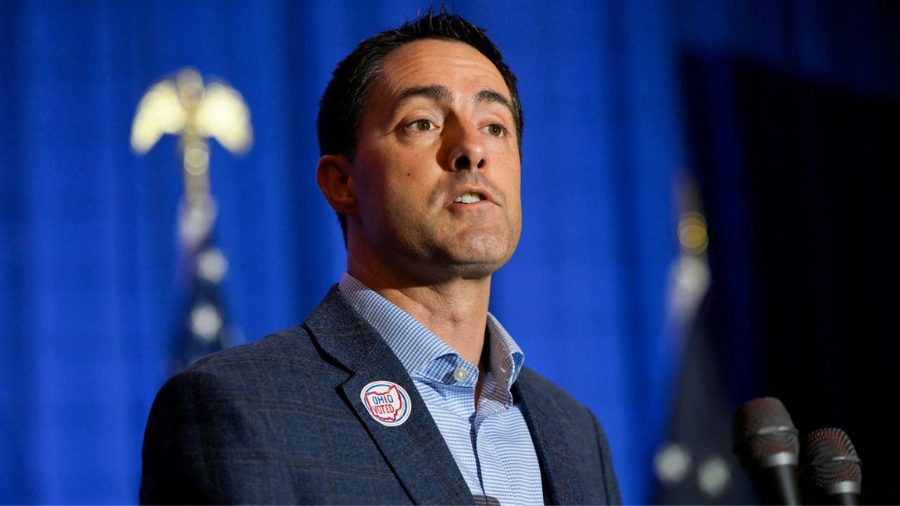 With his bid on Monday, LaRose has joined two other Republican candidates in the race with self-funding capabilities. First, Bernie Moreno, a rich Cleveland business owner whose bid is encouraged by former President Donald Trump and is running as a loyalist of Trump.
Second is the State Senator Matt Dolan, a more policy-oriented conservative whose family owns Cleveland's Major League Baseball team, the Guardians, and is running against Trump's inflammatory politics.
Also, See: State Senator Roland Gutierrez Seeks to Unseat Ted Cruz
Moreno is the father-in-law of Trump-endorsed Republican Representative Max Miller, and he was the 17th highest self-funders nationally in a 2022 Senate primary crowded with millionaires. But he dropped out of the contest months before the primary.
On the other hand, Dolan made his first Senate run last year by investing around his own $11 million, making him the seventh-highest among self-funders nationally per the nonpartisan Center for Responsive Politics. Despite joining the primary late, Dolan reportedly finished third in a crowded field.
LaRose enters the race as the least funded of the three. Unlike Moreno and Dolan, he has the small wealth to fund his campaign.
He has spent recent months urging donors to support a non-profit group his political allies inaugurated to keep him on a competitive foot. In contrast, Moreno has begun strong fundraising, and Dolan has begun airing television advertisements.
Also, See: Joe Biden is Redefining Presidential Campaign Frugality
In his Monday interview, LaRose said, "I am the only one in the race that isn't a millionaire. So I will do this the old-fashioned way, the entrepreneurial way. We are going to have the resources to win this race because nobody will outwork me."
Also, LaRose enters the primary field as the Republican most familiar to voters, with his past records having been quite satisfying.
He has gained two statewide races, including the state's secretary re-election last year, which he won by 59% of the statewide vote. A recent poll showed him tied in the teens with Dolan, and 58% of GOP voters remain undecided to choose amongst these three at this early stage. While Moreno was chosen by 7% of the polled Republican voters.
Also, See: Trump Explains Why He May Not Appear On Primary Debate Stage
LaRose highlighted Trump's endorsement in his re-election bid for the state's secretary last year. The Ohio Secretary also said Monday that he has been in touch with Trump's advisor and would welcome enforcement. But LaRose said the former President has not decided whom to support in upcoming Republican presidential primaries.

Subscribe to Email Updates :