Raphael Warnock Wife – Pastor Raphael Warnock has held U.S. Senator for Georgia's junior seat since 2021.
He presided over the Douglas Memorial Community Church as its senior pastor and, in 2021, became the first African American to represent Georgia in the Senate after winning a special election for the United States Senate in 2020 and defeating Loeffler by more than 93,000 votes.
Please keep reading to learn more about Raphael Warnock wife, Oulèye Ndoye.
Who is Raphael Warnock Wife, Oulèye Ndoye?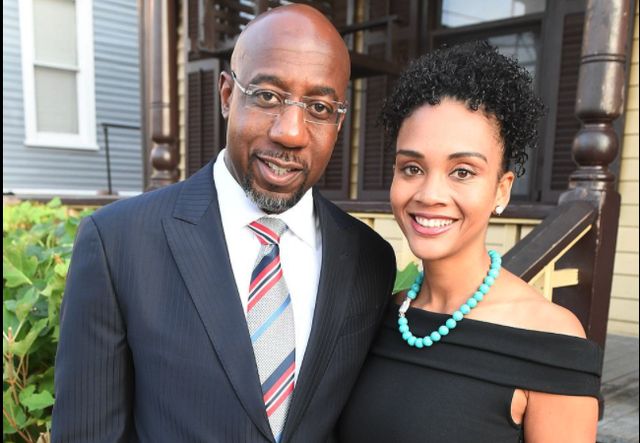 Raphael Warnock wife, Ouleye Ndoye, is a social activist and a leader who, in her fifteen years of service, has worked to improve women's and children's health and human rights in various settings, including government, nonprofits, and academia.
Ouleye Ndoye was born in 1985, but not much information about her parents or early life is known. However, there is a lot of information about the good works she has done for society.
Ndoye received her Bachelor of Arts in International Studies from Spelman College in Atlanta, Georgia, where she graduated Phi Beta Kappa, summa cum laude with honors. She then earned her Master of Science as a Weidenfeld Scholar from the University of Oxford in the United Kingdom and her Master of Arts from Columbia University in New York.
Ouleye Ndoye is a policy advisor for the Criminal Justice Coordinating Council of Georgia as of now and was formerly a member of the executive cabinet for the city of Atlanta, where she worked closely with The Partnership for Freedom, a public-private partnership dedicated to promoting innovative solutions to end modern-day slavery in the United States and around the world.
She also serves on the board of directors for Wellspring Living, which is dedicated to stopping human trafficking. This nonprofit organization provides transformative care, including psychological services, education, life skills, and personal and professional development for victims of sex trafficking and those at risk through residential and community-based programs.
During her time as a Luce Scholar, she spent more than a year in the northern Thai province of Chiang Rai (also known as "The Golden Triangle"), working to rehabilitate child sex trafficking survivors and prevent further abuse in the area.
After finishing the Ph.D. program, Ndoye hopes to create long-lasting mobile clinics to serve the medical needs of survivors of human trafficking to fill the gaps in treatment that she has observed in the United States and around the world.
Raphael Warnock wife, Ouleye Ndoye, is extremely concerned with women's health, especially during pregnancy, and created the Ministry of Motherhood at Ebenezer Baptist Church to help mothers through pregnancy and the early years of parenthood after completing the Postpartum Doula program offered by DONA International.
Additionally, she is a member of the Board of Directors for Motherhood Beyond Bars, the only Georgia-based nonprofit that provides health education, advocacy, and support to jailed pregnant women and their families caring for their newborns.
Life with Raphael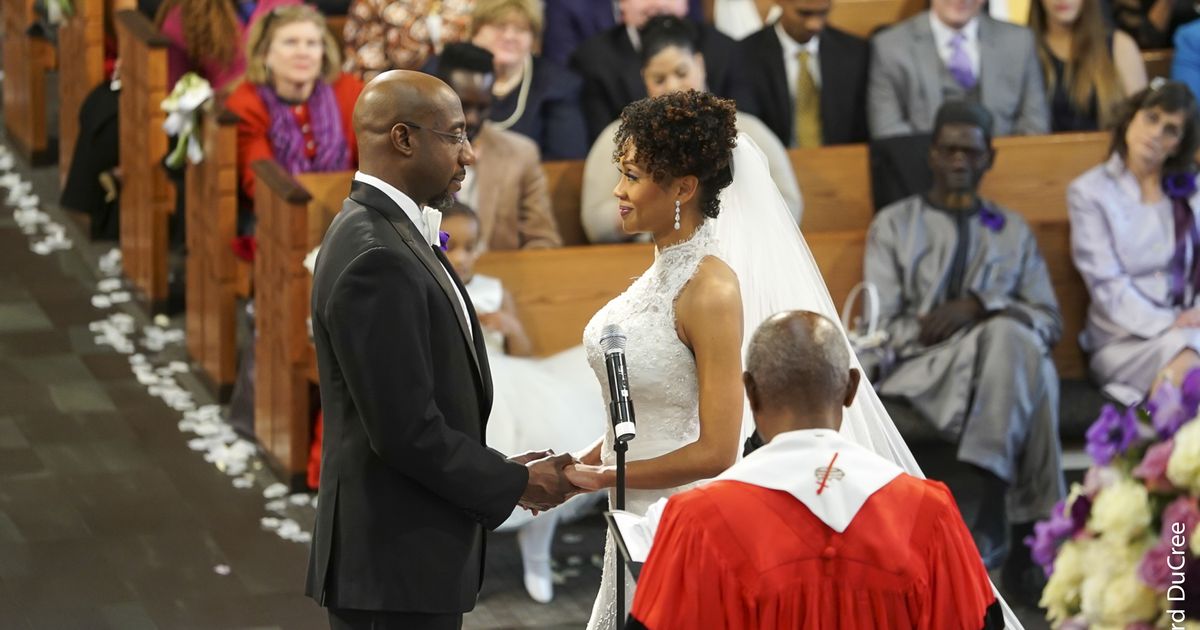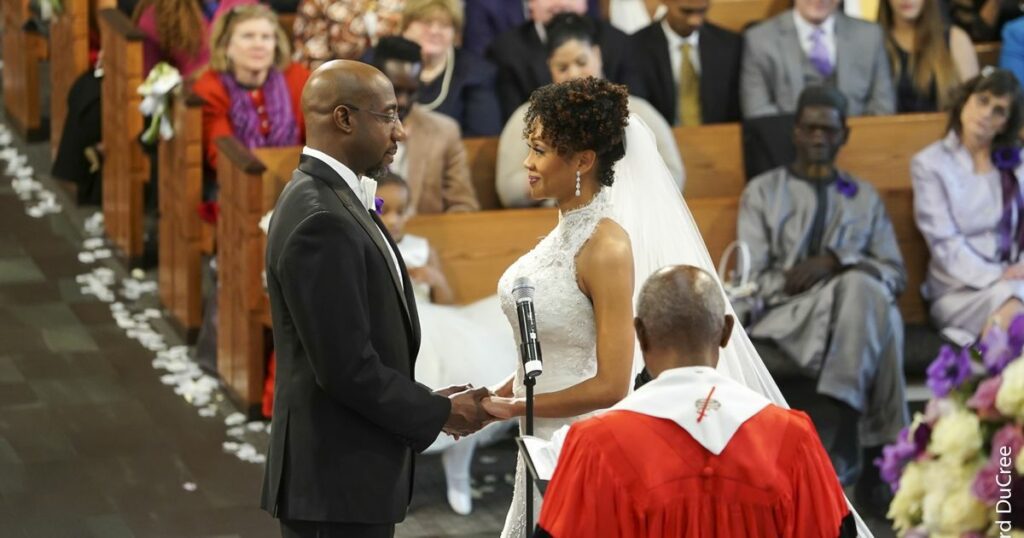 In 2016, Warnock wed Oulèye Ndoye in front of family and friends after tieing the knot in a low-key ceremony. Chloe and Caleb are Warnock and Ndoye's children.
In 2020, the pair officially split up, and like many divorces, it got ugly. The pair reportedly fought over whether or not to see family, and the situation worsened when Warnock attempted to flee the house with the kids.
When Ndoye claimed that Warnock had accidentally run over her foot with his car, he became the subject of intense inquiry. Although when the police looked into the situation, no charges were ever filed as the examination of Ndoye's foot revealed no damage.
However, video footage from a police interview involving the charges by Warnock's ex-wife was made public when Warnock ran for the Senate in 2020.
Raphael Warnock Wiki and Biography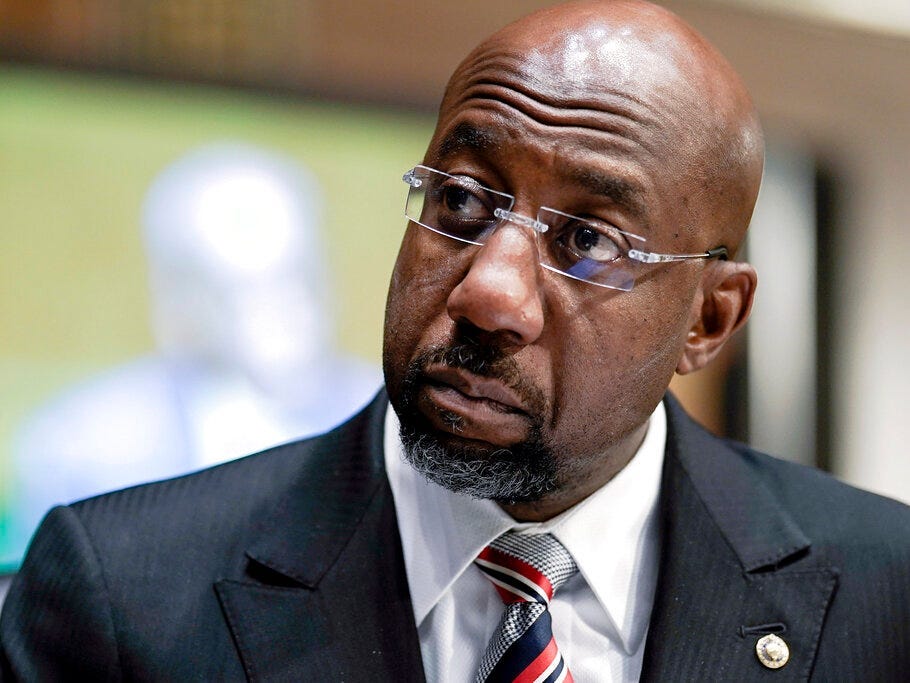 Preacher and politician Raphael Gamaliel Warnock is widely recognized as he made history as Georgia's first African-American senator. Until 2005, he also presided over the Douglas Memorial Community Church as its senior pastor, and after that, he was called to lead Atlanta's Ebenezer Baptist Church in a senior pastorate. He also gained widespread acclaim with the passage of the Affordable Care Act, which included his Medicaid expansion.
Savannah, Georgia, is Warnock's place of birth, where he was born on July 26, 1969, to Verlene, and Jonathan Warnock, both ministers in the Pentecostal church.
He was influenced by Martin Luther King Jr. while attending Sol C. Johnson High School. After that, he earned a bachelor's degree from Morehouse College in psychology and continued his education to earn a master's degree from Savannah State University.
Warnock was both the youth pastor and the assistant pastor at Abyssinian Baptist Church in the 1990s. He rose to political prominence during the campaign when he advocated for Medicaid expansion and participated in the New Georgia Project from 2017 to 2020. After that, he backed the Affordable Care Act and COVID-19 relief and also supported gay marriage and legal abortion.
Warnock ran for office in a special election 2020, backed by Senators Cory Booker, Sherrod Brown, Jeff Merkley, Chris Murphy, and others from the Democratic Party, and won the elections.
Raphael Warnock Net Worth 2022
Raphael Warnock net worth ranges between $800,000 and $1.3 million as of 2022.
A senator's pay in the United States is $174,000, which is what Warnock receives annually, and his stock holdings with MMBB are now worth between $500,000 and $1,000,000.
His other holdings in the market are valued between $10,000 and $15,000, which are included in his portfolio.
He began his professional life as a clergyman before transitioning into politics and has worked as a minister for the majority of his life. He has served in assistant and senior pastor roles in churches, one of them being Atlanta's historic Ebenezer Baptist, the same church where Dr. Martin Luther King Jr. preached at the height of the Civil Rights movement.

Subscribe to Email Updates :