Florida Governor Ron DeSantis hopes his 2024 rival Donald Trump does not get charged and said his indictment would be bad for the United States.
Here are the details of the news.
Ron DeSantis Says Trump Jan 6 Charges Would Not be Good for U.S.
Florida Governor and Republican 2024 Presidential candidate Ron DeSantis declined the opportunity to target his rival, former President Donald Trump, when asked about his indictment charges.
In an interview on Tuesday, DeSantis expressed charges against Trump over his overturning of 2020 election results in the battleground states that caused the severe January 6 attack on Congress would be bad for the United States.
When asked whether the governor thinks Trump should be held responsible for the incidents that incited the deadly January 6 attack on Congress.
DeSantis said about Trump, "So here is the problem. This country is going down the road of criminalizing political differences. And I think that's wrong."
Also, read the news about "Who Ron DeSantis has chosen as his running mate in the 2024 presidential election."
DeSantis said, "Criminal charges are not just because you may have done something wrong. It is. Did you behave criminally? And I think what we have seen in this country is an attempt to criminalize politics and to try to criminalize differences. So I don't know what was all about that."
When pressed again on whether he thought Trump's actions related to January 6 were wrong, the governor asserted that the former President could have done more to the White House.
Also, read the news about "Why Ron DeSantis fired dozen of his campaign staff."
DeSantis added, "Look, there is a difference between being brought up on criminal charges and doing things. For example, I think it was shown how Trump was in the White House on January 6, 2021, and didn't do anything while things were happening at the Capitol. He should have come out more forcefully, of course."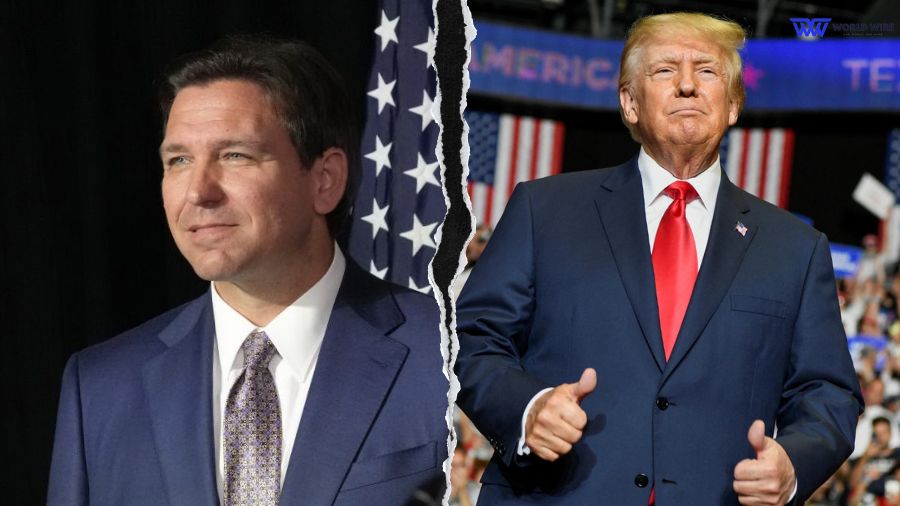 The Florida governor did not mention the charges against Trump and his aide Walt regarding the mishandling of classified documents and the ongoing investigations in other cases against Trump.
You might be interested in the " Donald Trump 49-page indictment" as it contains complete information about the charges he is indicted on.
DeSantis then stated that as a Republican Presidential candidate, he wishes to have a future perspective rather than focusing on issues that happened a few years ago.
The Florida governor said, "As President, my job will be to restore a single standard of justice, to end weaponization of these federal agencies. This country needs to have a debate about its future. If I am the nominee, I will be able to focus on President Joe Biden's failures and articulate a positive vision for the future."
Also, read the news about "Why Ron DeSantis wants to remove U.S.- China trade if elected President."
DeSantis said that he does not think it serves a good purpose to have a presidential election focused on what happened four years ago in January.
The Florida Governor said," I don't want to look back; I do not want to see Trump charged. I hope he does not get charged. I don't think it will be good for the country. But at the same time, I have to focus on looking forward, and that's what we will do."
Also, read the news about "How DeSantis campaign raised $20 million in first six weeks."
DeSantis has constantly maintained a second lead in the 2024 GOP primary polls behind Trump amid facing financial pressure.

Subscribe to Email Updates :