Ron DeSantis' campaign reveals an impressive fundraising of $20 million in the first six weeks of his campaigning.
Let's read the news and find out more details about his fundraising.
Ron DeSantis Campaign Raises $20 Million In First Six Weeks
Florida Governor Ron DeSantis has raised $20 million in the first six weeks of his campaign after he announced his 2024 Presidential run on Twitter, said DeSantis's campaign on Thursday.
As per the fundraising details, of this $20 million his campaign raised, $8.2 million was received within 24 hours of launching his campaign. This has reportedly surpassed the $6.3 million candidate Joe Biden raised in the first 24 hours after he launched his presidential campaign in 2019.
Also, See: Joe Biden Brushes Off Questions About White House Cocaine Discovery
Additionally, the super PAC endorsing DeSantis's 2024 bid, Never Back Down, which supervises many on-the-ground operations in early-voting states, said separately on Thursday that it has raised $130 million since its formation in March.
Another Republican 2024 candidate, former President Donald Trump, has also disclosed his fundraising figures. His campaign said on Wednesday that he raised $35 million during the three months, stretching from April 1 to June 30.
Although the raised amount is higher than what DeSantis has raised, it seems Trump's fundraising ability has been severely affected since former President Trump was indicted in New York and Florida while facing additional investigations that could further deteriorate his ability to raise campaign funds.
Also, See: Trump 49 Page Indictment Download PDF & Read Online [Easy Steps]
However, despite his legal challenges, Trump continues to remain the frontrunner in the 2024 race.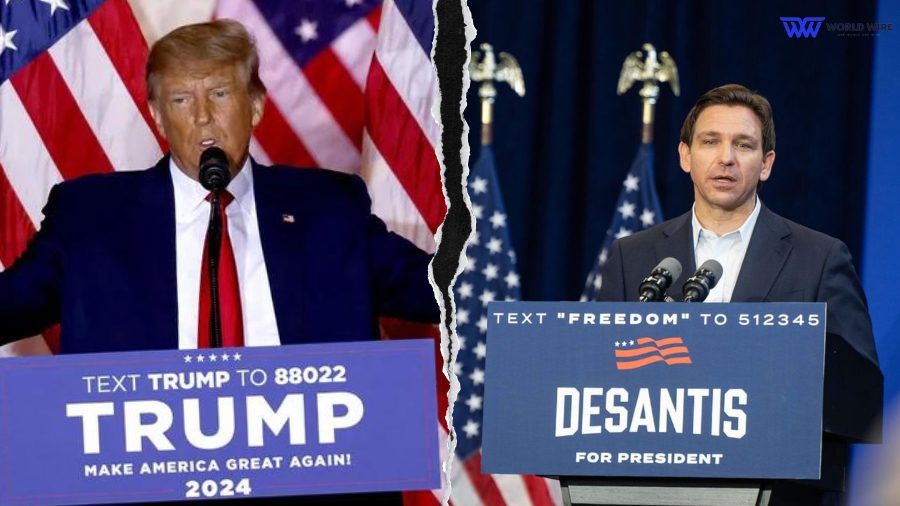 Also, MAGA Inc, Trump's counterpart to DeSantis' Never Back Down, has yet to disclose the amount it has raised this year. But last year, it gained $60 million from another committee tied up.
In a news release on Thursday, the DeSantis campaign announced, "The campaign's haul is the largest first-quarter filing from any non-incumbent Republican candidate in more than a decade.
Also, See: Ron DeSantis Says He Would Eliminate IRS and Other Agencies as US President
It bests the $18.3 million former President and quasi-incumbent Donald Trump's campaign raised during its first two fundraising quarters as a candidate, citing $3.8 million raised in quarter-four 2022 and nearly $14.5 million raised in quarter-one in 2023, according to campaign finance data filed with the Federal Election Commission."
DeSantis raised funds in only half the time than Trump after officially entering the 2024 race in May, showing Florida, governor as a primary challenge to Trump. The figure suggests many Republican donors are looking for an alternative to Trump in the upcoming primary election.
Thrilled with the amount, DeSantis campaign manager, Generra Peck, said, "Joe Biden's leftist policies are destroying the country, and Republicans are excited to invest in a winner ready to lead America's revival."
He thanked the donors, "We are grateful for the investment so many Americans have made to get this country back on track. The fight to save the country will be long and challenging, but we have built an operation to share the governor's message and mobilize the millions of people who support it. We are ready to win."
Also, See: 'Peaky Blinders' Denounces Homophobic Ron DeSantis Campaign Video
Other 2024 Presidential candidates have yet to release their fundraising amount for the three months from April 1 to June 30. The candidates have a deadline until July 15 to submit their filings to the Federal Election Commission.

Subscribe to Email Updates :