Former President Donald Trump has been indicted for holding classified government documents at his residence after leaving office in 2021.
What are the charges against the former President, and how do they affect Trump's 2024 run?
On Thursday, Donald Trump was indicted by the Department of Justice due to the months-long investigations into his handling of classified documents discovered at Mar-a-Lago. The indictment was unsealed on Friday, detailing the charges and allegations against the former President. It is the second time he has been indicted since March.
Trump is indicted for violating seven federal laws but faces 37 separate charges. That is because each classified document he is accused of illegally holding onto is charged in a separate count, and his alleged efforts to hide those documents from law officials are charged in many ways. In addition, his longtime aide Walt Nauta faces six charges, five of which are lodged against Trump.
Also, See: Kevin McCarthy says Trump indictment marks a 'dark day' for America.
In a conference, Justice Department special counsel Jack Smith supported his team's work and emphasized the seriousness of the charges. He said," Our laws protecting national defense information are critical to the safety and security of the United States, and they must be enforced."
The attorney also noted Trump would face speedy trials for his charges. He said," The accused must be assumed innocent until proven guilty beyond a reasonable doubt in a court of law. The office will seek a speedy trial on this matter consistent with the public interest and the rights of the accused."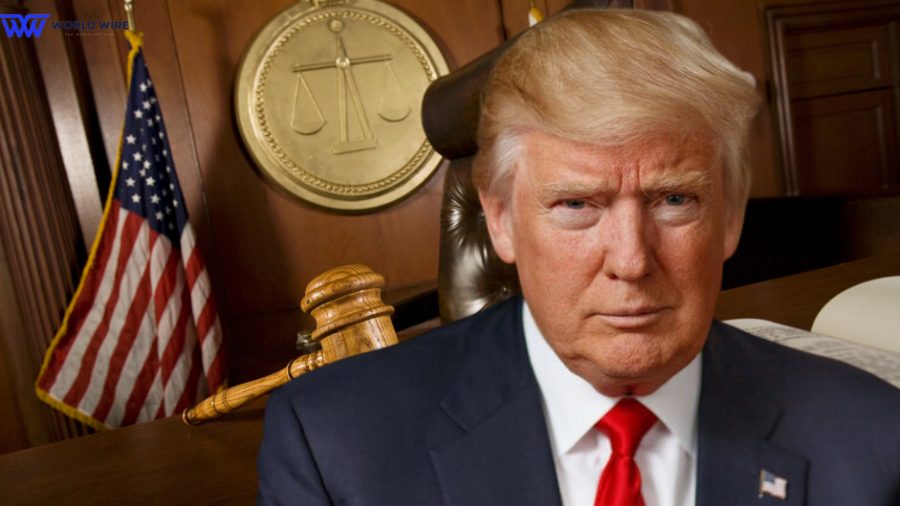 The court has summoned Trump to appear in federal court in Miami on Tuesday. The court is investigating whether the former President intentionally took the government's secret information with him after he left the White House and attempted to obstruct the subsequent investigation.
Also, See: Alina Habba Says She 'Could Never Imagine' He Would Take A Plea Deal
Charges Trump Was Indicted On and What They Mean.
Below we have provided a summary of the 37 count charges listed starting on page 28 onwards of the 49-page indictment.
Willful retention of national defense information (31 counts):
The charges cover 1-31 counts and only apply to Trump for alleged unauthorized possession of documents consisting of national defense information at his residence Mar-a-Lago in Miami and his failure to turn them over to law enforcement officials.
Withholding or concealing a document in a federal investigation ( 3 counts):
Related to Trump and his aide's attempt to conceal boxes of classified documents from law enforcement officials and the grand jury and hide their continued retention.
False statements and representations (2 counts)
This charge counts on false statements that Trump allegedly made about turning over the classified documents to law enforcement and an alleged scheme to hide Trump's continued possession of the materials.
Conspiracy to obstruct justice (1 count )
Related to Trump's and his aide Nauta's alleged conspiracy to keep or hide those documents from the grand jury.
What possible punishment can Trump face?
The charges that Trump's faces are considered serious, each carrying a maximum fine of $250,000 and maximum prison between 5-20 years.
The maximum punishment for each count of illegal retention of national defense information is 10 years imprisonment. Conspiracy to obstruct justice, concealing evidence in a federal investigation, and tampering with a grand jury all carry a punishment of up to 20 years. A false statement charge is punishable by up to 5 years in prison.
If Trump would get convicted on all charges, the punishments could run sequentially, amounting to hundreds of years in jail. However, federal defendants are rarely punished with the maximum possible sentence. They do not face any mandatory minimum sentences.
Can Trump's indictment prevent him from campaigning or taking office?
The former President faces federal charges amid his 2024 presidential campaign. However, none of the charges to be unsealed would bar Trump from campaigning or entering the President's office if he became the Republican party nominee and then won the 2024 presidential election, even if convicted.
A trial would take many months from now, and Trump can freely campaign during this time. The American Constitution only mandates that presidential candidates should be naturally born US citizens of at least 35 years old and have lived in the country for at least 14 years.
Last week, after his indictment was announced, Trump said on his Truth Social platform that he is innocent. Regarding his campaign, Legal experts say he can freely campaign even if he is convicted and sent to prison. There is no basis for restricting his swearing-in as President if he wins, though this would pose great logistical and security questions.
What other criminal charges does Trump face?
The former President is charged with unrelated crimes for conduct before his presidency in New York State Court. He is accused of falsifying business records to hide payments made to an adult film star to prevent her from publicly admitting her affair with Trump during the 2016 presidential campaign.
Also, See: Donald Trump and E. Jean Carroll Controversy Explained
Also, he is under investigation by a state prosecutor in Georgia for his efforts to overturn Presidential election results in 2020. In addition, Smith is investigating Trump's attempts to stay in office after losing the presidential election, such as pressurizing officials in battleground states and fundraising by false claims of election fraud.
Signup For Our Newsletter