You can now download the 49-page indictment against former president Donald Trump, who is charged with mishandling classified documents.
The Department of Justice indicted former President Donald Trump last week for discovering classified documents at Mar-a-Lago.
The charges against the former President were unsealed to the public on Friday. Trump is indicted with 37 counts, compiled in a 49-page indictment, including willful retention of documents, false statements, and obstruction of investigation concerning his mishandling of classified documents after he left the President's office in 2021.
Steps To Download Trump 49-Page Indictment PDF
To read Trump 49- page Indictment online, please follow the below instruction.
Copy and paste this link on your address bar "https://www.usnews.com/news/national-news/articles/2023-06-09/read-full-text-of-donald-trumps-indictment"
On the page of U.S News, scroll down and look for the Donald Trump Indictment page.
To download Trump 49-page indictment PDF, please follow the instructions below.
Visit  "https://www.usnews.com/news/national-news/articles/2023-06-09/read-full-text-of-donald-trumps-indictment".
The homepage of the U.S. News opens up.
Scroll down to locate the "Donald Trump Indictment" page.
You may maximize the page by clicking the "maximize" icon at the bottom right corner.
Click on the three lines at the top right corner of the page.
Select the first option of " Original Document (PDF)," highlighted in blue.
Once you select the PDF option, If you are on a smartphone phone, Trump's 49-page indictment will start downloading automatically, but if you are on a PC, you must click the Save button to start downloading.
Why Donald Trump Indictment?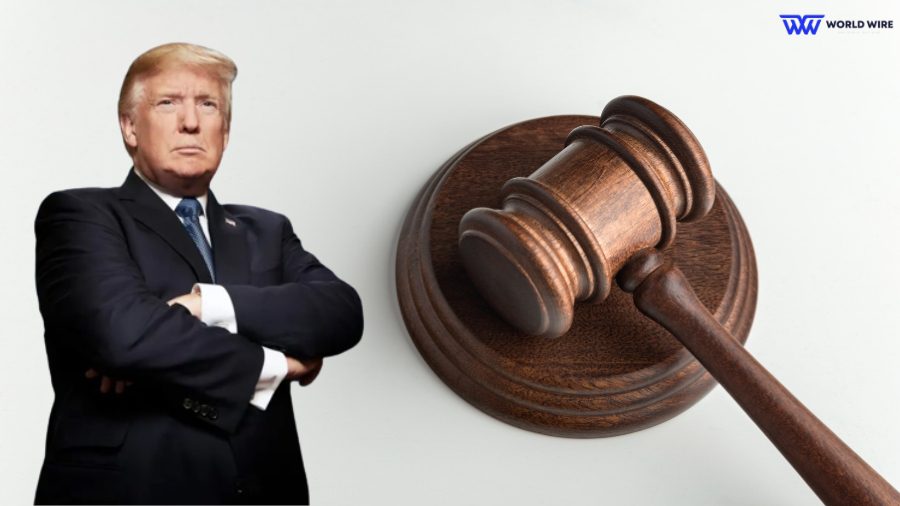 The former President announced his indictment last Thursday on his social media platform, Truth Social. On Tuesday, Trump had been summoned to appear at a federal courthouse in Miami.
He is indicted for his alleged taking and hiding of classified documents of national importance at his residence Mar-a-Lago in Miami, Florida. One of Trump's aides, Walt Nauta, also faces many charges in the indictment.
Also, See: 5 Key Takeaways From The Trump Indictment
Prosecutors have said that Trump took approximately 300 classified documents to his house after leaving the White House. The FBI seized 100 of them in August 2022 while raiding his home. However, he is accused of hiding the remaining documents and issuing false statements in his attempts to conceal the records.
The classified documents contained secret information regarding the defense and weapons capabilities of the U.S. and foreign countries, U.S. nuclear programs, likely vulnerabilities of the U.S. and its allies to military attack, and plans for possible retaliation in response to a foreign attack.
He also has classified documents from the Central Intelligence Agency, the National Security Agency, the National Geospatial-Intelligence Agency, the Department of Defense, the Department of Energy, the Department of State and Bureau of Intelligence & Research, the National Reconnaissance Office, etc.
A special counsel, Jack Smith, was appointed to investigate Trump's documents, and the attorney issued a 49-page indictment(now available to download online). In a press conference after the charges were revealed, Smith said, "It is a felony violation of our national security laws in addition to participating in a conspiracy to obstruct justice." In his indictment, Trump is charged with willful retention of national defense information, withholding or concealing a document in a federal investigation, false statements and representations, and conspiracy to obstruct justice.
Also, See: Kevin McCarthy says Trump indictment marks a 'dark day' for America.
Smith has said that Trump will face a speedy trial in this case, consistent with the public interest and rights of the accused. He also faced many charges in New York State Court for his conduct before he was elected President.
He is also accused of falsifying business records to hide payments made to an adult actress to silence her from speaking about her affair with Trump during the 2016 presidential election campaign.
Likewise, the former President is under investigation by Georgia state prosecutors for his attempt to overturn the results of the 2020 presidential election. In addition, Smith is inquiring about Trump's attempts to stay in office after he lost the presidential election.
Signup For Our Newsletter