This article covers every crucial information regarding Rumble APK that you must know if you are a new Rumble user. So delve further to learn more about it.
What is Rumble APK?
Rumble is a well-known video-sharing app that lets people upload videos, stream, and vote on videos without any difficulty. It is the same as YouTube. It has all features of YouTube. One major difference between the feature of YouTube and Rumble is that users have to pay for ad-free videos on YouTube and also ask for a subscription, but Rumble offers ad-free videos and a free subscription.
Rumble App is getting much attention nowadays because of its new, updated version. Now, users can effortlessly upload videos from their phones and can also create a channel and upload videos. Besides, users can subscribe to many different channels at once, view videos from different channels, create OTT feeds, and more.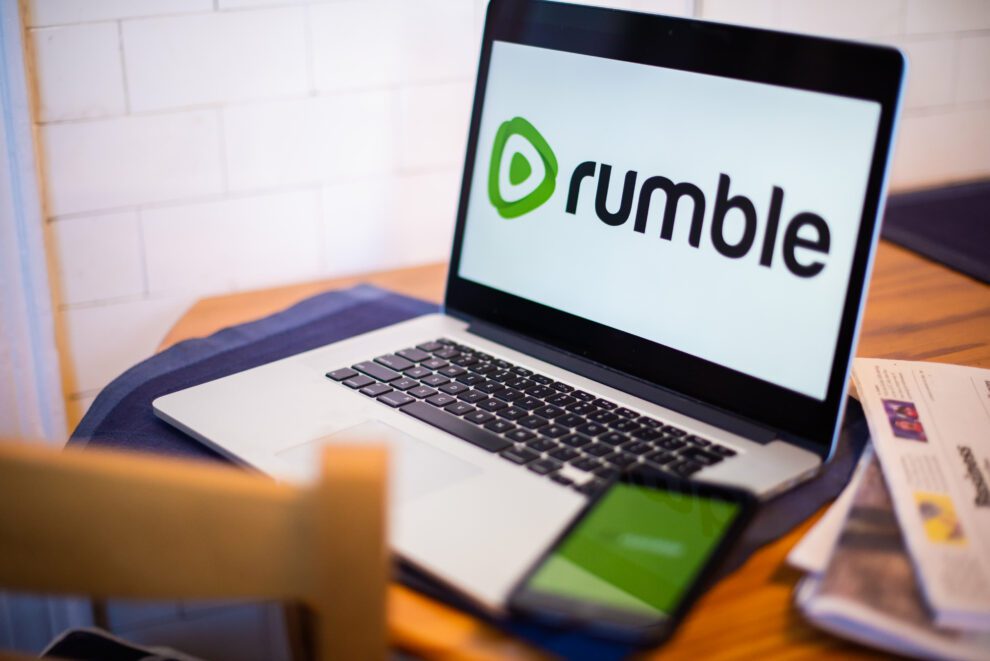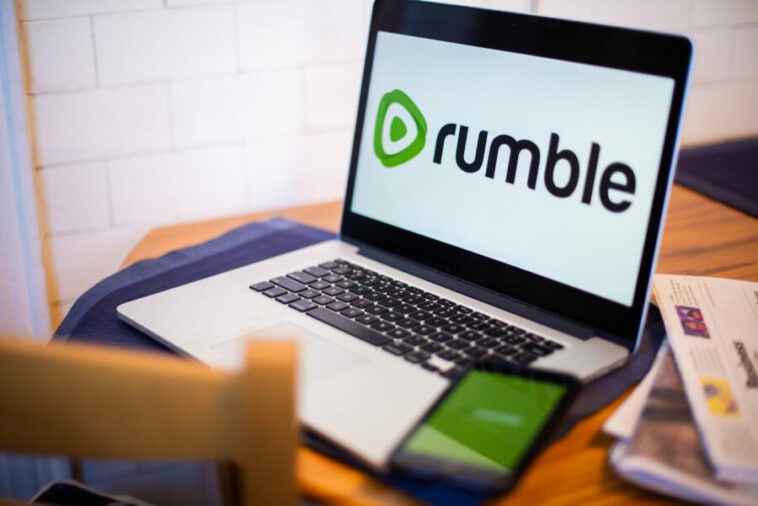 One of the utmost reasons for promoting its growth is that it avoids censoring political and scientific content on its platform. It provides users an opportunity to directly have a conversation with other content creators who share the same interests. It helps to exchange and encourage the ideas of content creators. Rumble app allows users' videos to rank in its search result, whereas YouTube doesn't allow users to do so.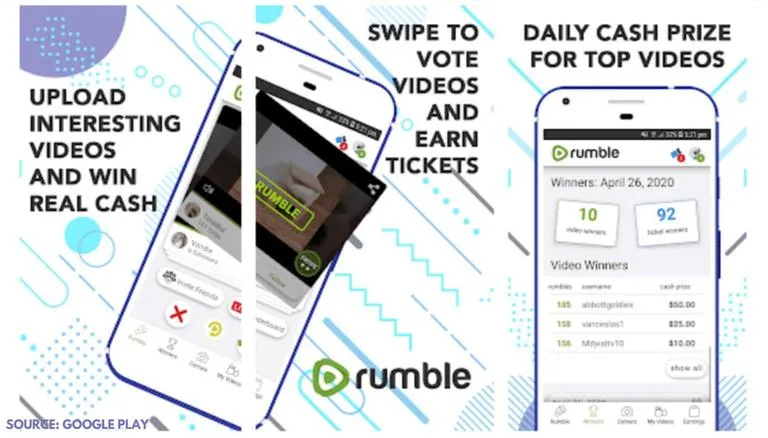 Rumble lets users earn money from the videos they share, and users don't need a specific view and subscribers to earn money. But YouTube asks for a specific view and subscribers before it monetizes the user's content. On the contrary, Rumble monetizes users' channels if they like the idea and creativity of the content. It puts the user's video on its first page to increase and promote the content. Here, we have shared an easy guide on how to monetize your videos on Rumble.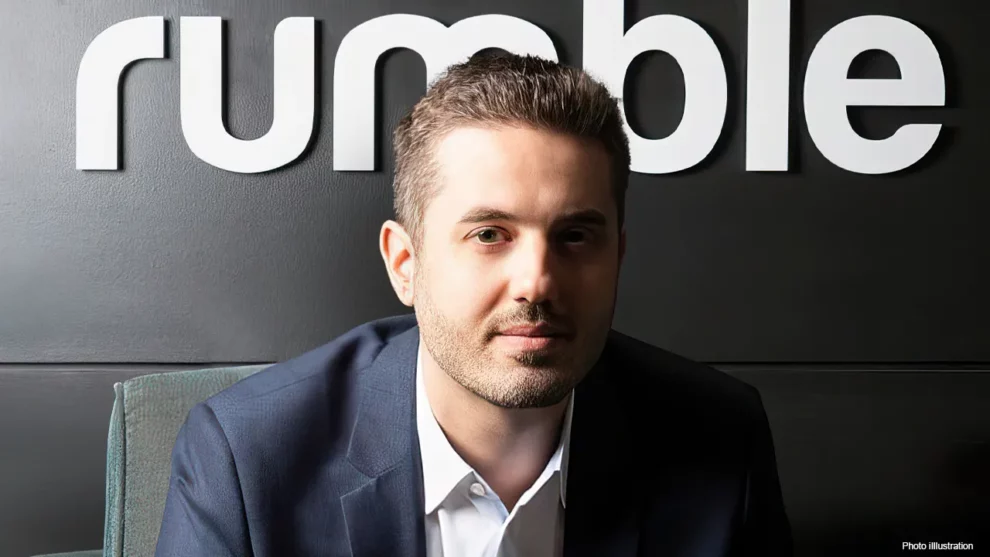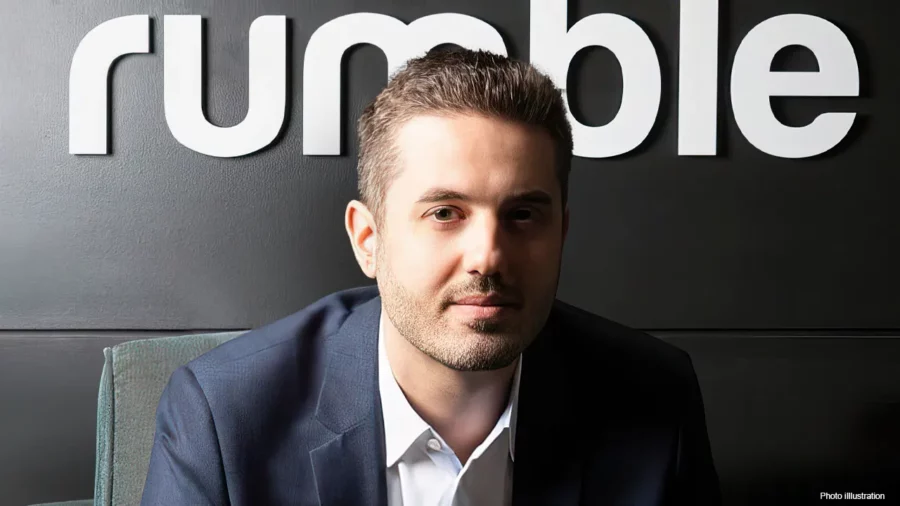 Chris Pavlovsk, a Canadian IT entrepreneur, is the company's founder. Rumble is a Toronto-based company that he founded in the year 2013. Before founding Rumble, Chris Pavlovski worked for Microsoft Corporation, and now he is the acting Chief Executive Officer of the company. It has partnered with other channels such as MTV, Yahoo, MSN, Xbox, and others too.
Also, Read | Steps to Buy Truth Social / TMTG Stock
How to Get Rumble Video App on Android 
Rumble Video App is now available for both ios and Android users. Both ios and Andriod users can easily get the Rumble Video App on their devices. If you are an Andriod user and want to know how to get the Rumble App on your device. Then, follow the steps mentioned below.
Firstly, head over to the Google Play store.

Search for the Rumble Video App in the search bar.

After searching, you will get to see the Rumble App icon.

Click on the install.

You are done! The app will get installed.
An iOS user can download the Rumble app directly by heading to Apple App Store.
Also, Read | CFVI Stock Overview – Is the Rumble stock worth buying?
Benefits of Rumble Video App APK
Rumble video App has innumerable benefits. It has been designed in a way that anyone can easily use it. The Rumble app is accourted with a smooth UI and automated stream creation tools with quick monetization traits. Rumble Video App allows users to control their channel, such as users can edit their content and also disable the comment section if they wish so. It also provides licensing to users.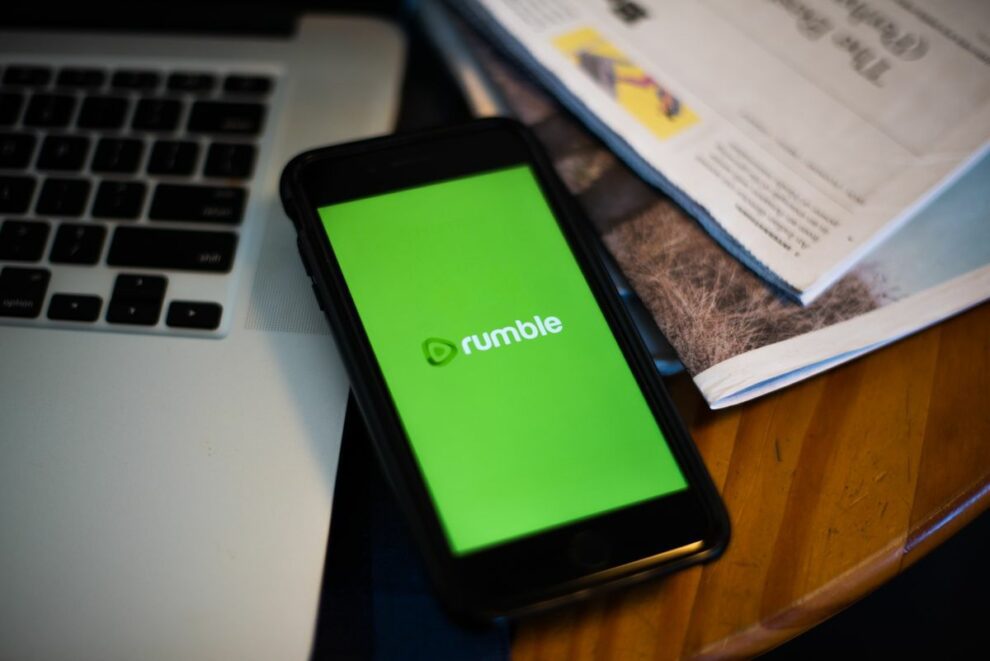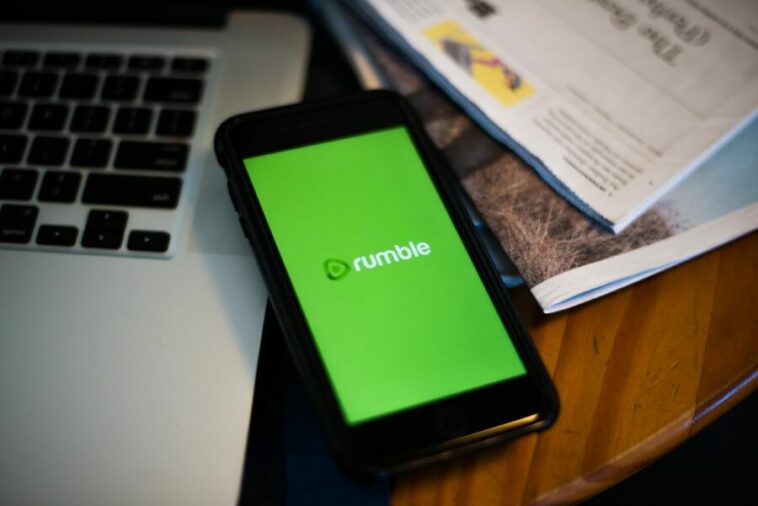 It allows users to hold the right of their content in innumerable ways. Users can block specific groups, people, and channels from viewing their content and selling it outright as well via one-time purchases, where users get 100% revenue share.
Rumble video apps allow users to flourish their online career and help to grow it very fast. The best feature of the Rumble app is that it encourages free speech. However, it condemns pornography, anti-Semitism, harassment, racism, copyright violation, and illicit content.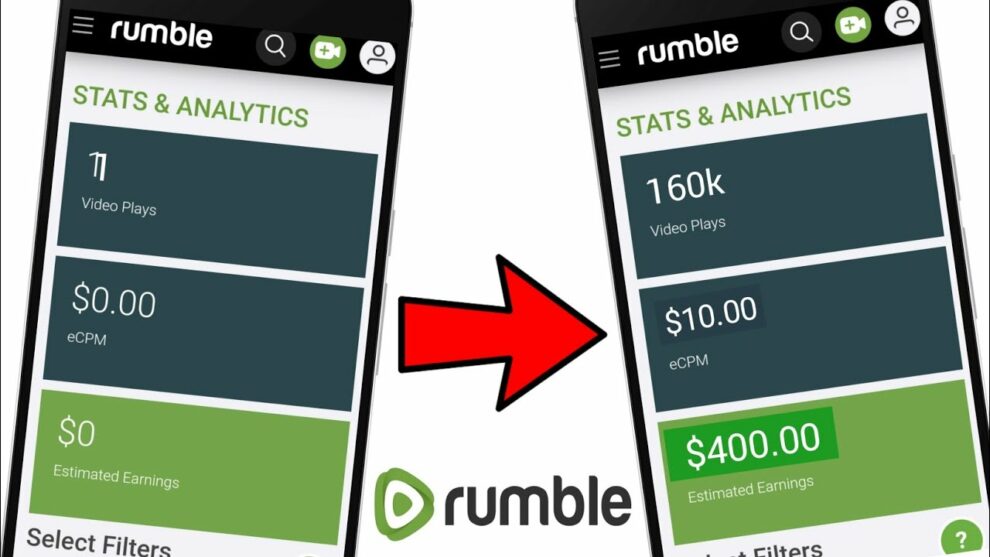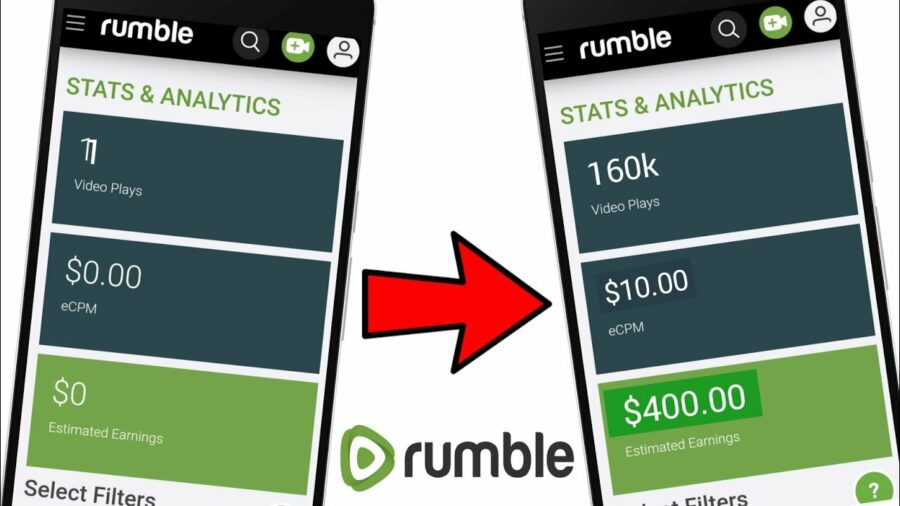 The unique feature of the Rumble app that has led it to overpower other apps, such as YouTube, is that it provides an option for users to choose how they want to monetize their channel. Its sharing policy makes it different from YouTube. It shares up to 60% of ad revenue yielded with its users, whereas YouTube shares only 10-15% of ad money with users.
In addition to creating content, users can also earn a whopping amount by judging the videos and images and tagging videos in the inlet. Users get $0.05 for tagging 5 videos a day. Besides, users can freely explore some items on its official website.
Also, Read | Rumble Stock – Everything you need to know
Why Many Choose Rumble Over YouTube?
Rumble has been trending on the no 1st for the last few months. Many YouTube users are moving to Rumble App because of its various new features. Users are shifting to Rumble App because it is easy for them to access their videos easily and effortlessly. Users have been fed up with the service being provided by YouTube. It favored professional content creators' content and ignored local users' content. It gave professional creators a weighty advantage.


Rumble was created after YouTube started ignoring other creators' content. Pavlovski said, The idea came to his mind when he started seeing his friends uploading great comedy sketches or whatever they had made without any luck whatsoever.
One of the well-known political leaders, Devin Nunes, also criticized YouTube in August 2020 for being overly judgmental of his channel. After it, he started posting his videos on Rumble App. It allows commentators, politicians, and celebrities who staunchly support the right wing but do not allow the left wing. Dan Bongingo is one of the most well-known conservative commentators and has more than 2 million subscribers on Rumble. The former president of the United States, Donald Trump, joined the on the 26th of June 2021, after he got banned from all other social media outlets.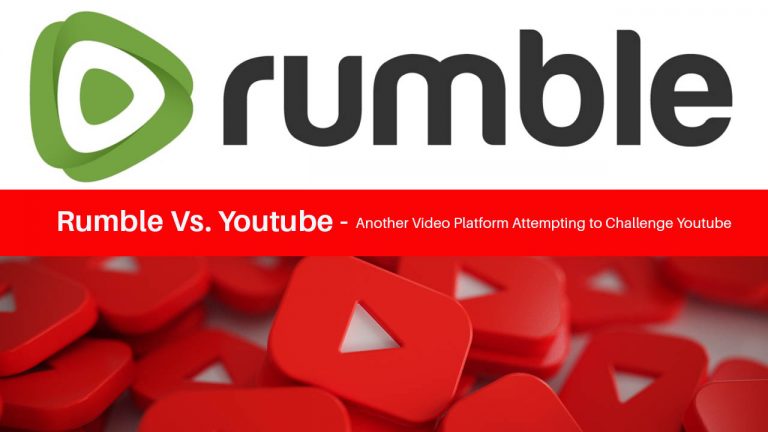 Donald Trump and his team promote their rally and event via the Rumble app. Moreover, they also post new videos of Donald Trump. Other eminent Republicans such as Kevin McCarthy, Florida Governor Ron DeSantis, and Congressman Jim Jordan are also on Rumble and promote their rallies and another event via the Rumble Video App only.
Senator Rand Paul said Today, I begin my exodus from Big Tech, starting with the worst censor of all, YouTube. I think private companies have the right to ban me if they want to, however, those of us who believe that truth comes from disputation and that the marketplace of ideas is a prerequisite for innovation should shun the close-minded censors and take our ideas elsewhere, which is exactly what I'm doing.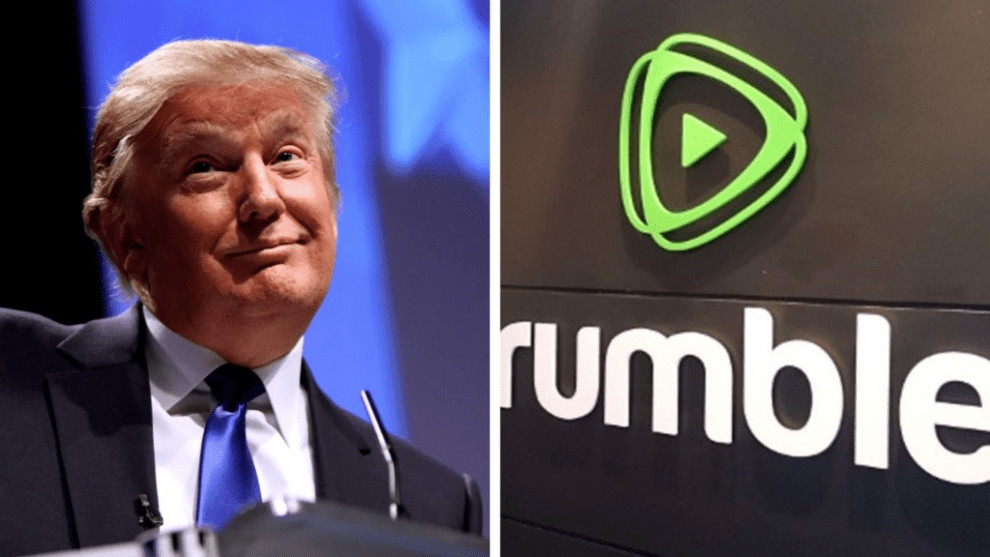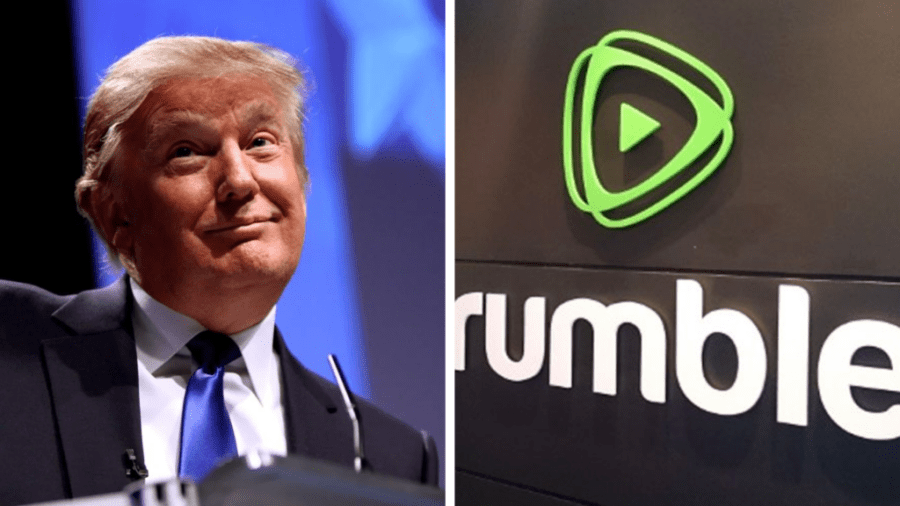 Rumble App gives a free-speech opportunity to all the creators who have earned it fame. It gives equal treatment to every content creator rather than specific ones. According to an article in the Verge: "…creators often feel abandoned and confused about why their videos are buried in search results, don't appear on the trending page, or are being quietly demonetized."
Also, Read | Steps to Buy the Rumble Stock
Rumble APK Login
If you are looking for the steps to learn how to login into Rumble APK for your Android and iOS devices. Then, this section will help you out. Follow the steps mentioned below to learn more about the login process.
Firstly, download the app if you don't have one.

After downloading, open the app.

Scroll down after you open the Rumble app.

Now you will get many services like google, apple, Facebook, and Rumble.

Click on the option Rumble. 

 Your login process is done! Now, you can use the Rumble app.
You may be interested in –

Subscribe to Email Updates :