Rumble iOS App – As YouTube's content policy tightens, many creators have started to publish their videos on Rumble, creating a parallel source of income.
Rumble iOS App has received quite a lot of popularity in recent days, and therefore, if you are planning to get the Rumble video app on your smartphone, you have landed on the right webpage.
Rumble iOS App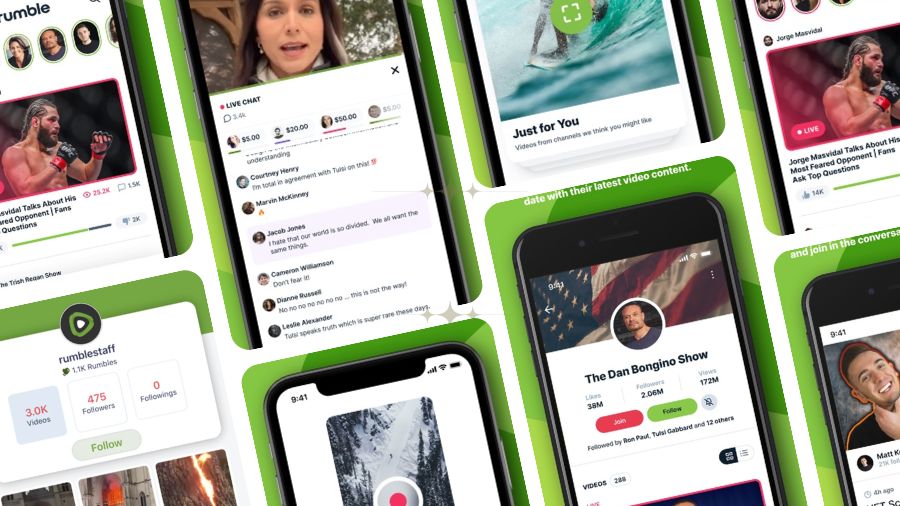 Rumble is a well-known video-sharing platform that has recently gained a lot of popularity. Its goal is to be an independent video hosting platform that the culture police can't silence. The video sharing service does not exclude, restrict, or punish original thought.
Everyone who joins this neutral platform can take advantage of the wealth of originality and innovation.
Chris Pavlovski released the video-sharing platform Rumble iOS App in 2013, and last year Peter Thiel, J.D. Vance, Colin Greenspon, Narya Capital, and Colt Ventures were among other Rumble investors who put money into the app.
Rumble is in the final stages of negotiations with CF Acquisition Corp VI to get listed on the Nasdaq, generating over $400 million in proceeds for the company. With this funding, Rumble can invest in several areas, such as attracting additional content creators, expanding the Rumble teams, and launching aggressive site marketing.
How to Get Rumble iOS App on iPhone
The app is available on AppStore and is just 21 megabytes in size. To install the Rumble iOS app on your device, follow the mentioned steps –
Go to AppStore.
Search for Rumble.
Click on the Get button.
It will start downloading.
Benefits of Rumble iOS App
Creators have the opportunity to monetize their content by licensing videos to the platform's partners. The user's Rumble account will automatically be credited with the funds generated from the uploaded videos.
Rumble supports video resolutions up to and including 4K. Playback is flexible, allowing you to pick your preferred resolution from 1080p, 720p, 480p, and 360p.
Rumble provides a wide variety of notification options, both in-app and by email, for artists and viewers.
Every day, users have the chance to win cash just by voting on videos and collecting tickets.
Rumble has many features, including live streaming, channel building, video hosting, monetization, licensing, and more.
Rumble supports many export formats and can be integrated with other systems because of its remote Application Programming Interface (API).
Rumble's system for recommending and reviewing material is more streamlined than YouTube and Facebook. The website promotes itself as a place where artists may get seen without fear of retaliation or censorship.
Users of Rumble can organize the videos they see in a timeline based on the accounts they follow.
Why people are choosing Rumble iOS App over YouTube?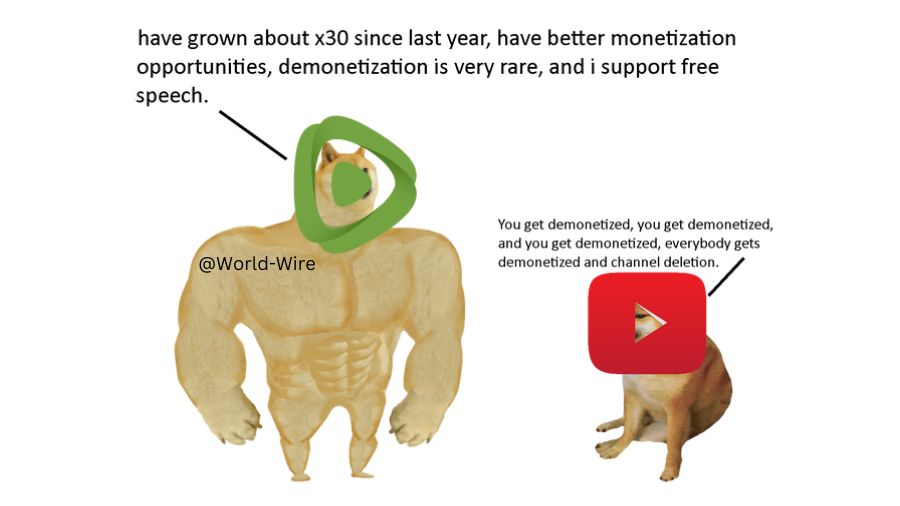 Rumble's interface is straightforward compared to YouTube. Besides that, it is considerably simpler to monetize content on Rumble. Partners of Rumble include popular media outlets like MTV and gaming platforms like Xbox and Yahoo. Having these allies makes it simpler to issue notifications about user-uploaded videos.
If your video is selected, you may expect to receive $50. Users can also make money off the video platform by viewing the videos in addition to the usual revenue model.
Users have difficulty sifting through search results to discover specific videos on YouTube. Rumble, on the other hand, prioritizes user-created viral videos in its search results. Users can subscribe to channels they like, watch videos posted by other channels, make their videos, and help video makers monetize their work.
Rumble iOS App Sign Up
You can follow these simple steps to sign up on Rumble iOS App –
There are different options to sign up. You can do it manually or using your Apple, Facebook, or Google account.
Confirm by face ID or touch ID.
Add your username.
Agree to terms and conditions.
Sign in by the same method.
Add payment details for your PayPal, and your account is ready to use.
That's it. This is how you can easily sign up on Rumble App.
Also Read – Rumble Apk for Android
Rumble iOS App Login
To sign into your rumble account, go to the app on your device and follow the below-mentioned steps:
Enter your login details, username, password, or just with Apple, Facebook, or Google. Your login details are the ones you used when signing up.
You are advised to stay signed in so you don't have to repeat the process repeatedly.

Subscribe to Email Updates :